Maybe the first month of William Byron's NASCAR season was enough notice he was about to break out. His Duel win during qualifying for the Daytona 500 offset, in part, the sting of wrecking early in the big race itself. He placed 22nd at the Pennzoil 400 on Feb. 23; 15th at the Auto Club 400 the following weekend; 10th at the FanShield 500 the Sunday after that, evidently finding his form just before engines fell silent across the sport.
When physical distancing became the order of the day, it was tough to fathom how Byron's best might still lay soon ahead. Enter the eNASCAR iRacing Pro Invitational Series, the lone game in town with the Cup Series stalled – and the optimal platform for a 22-year-old recent Rookie of the Year to upstage his veteran opposition.
"I want to show that I'm a capable driver," Byron said, "and this is really the only chance that we have right now to show that."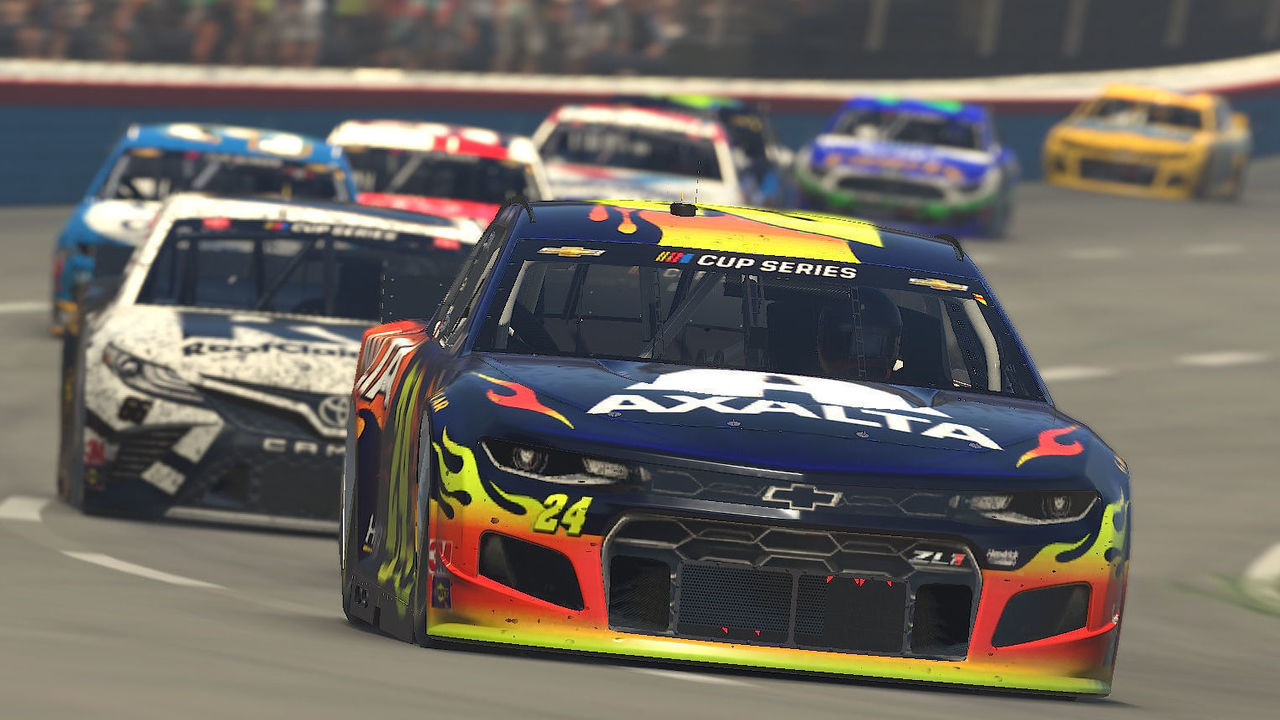 As the NBA, NHL, and MLB devise intricate neutral-site plans to try and salvage their seasons, NASCAR's iRacing series has unfolded parallel to the scheduled races that had to be postponed. By mimicking these events, the COVID-19 stopgap has set esports TV viewership records on Fox and emphasized the uniqueness of the position drivers are occupying in this moment. They're able to compete safely throughout a pandemic, being the rare sport that can be computerized and still look real.
On a similar note, it's become clear Byron was distinctly suited to capitalize on this shift to online racing. Sequestered not in his No. 24 car but in a studio room in his Charlotte apartment, he's won NASCAR's two most recent iRaces, fashioning a streak ahead of the fifth event of the series "at" Talladega Superspeedway this Sunday.
That his star turn is happening now is the result of Byron's uncommon motorsport origin story – and is a testimonial to the product keeping NASCAR on the national radar.
Raised in Charlotte as a racing fan but not as a racer, Byron's introduction to driving came via iRacing at age 12, when he checked out the service upon hearing Dale Earnhardt Jr. preach its merits in an interview. iRacing bills itself as the most authentic racing simulation out there, accessible to paying members of the public and legends of the sport alike. Even as Byron progressed from the former end of that spectrum to his full-time spot in the Cup Series with Hendrick Motorsports, he continued training online, refining his craft for live competition and, incidentally, this star-laden approximation of it.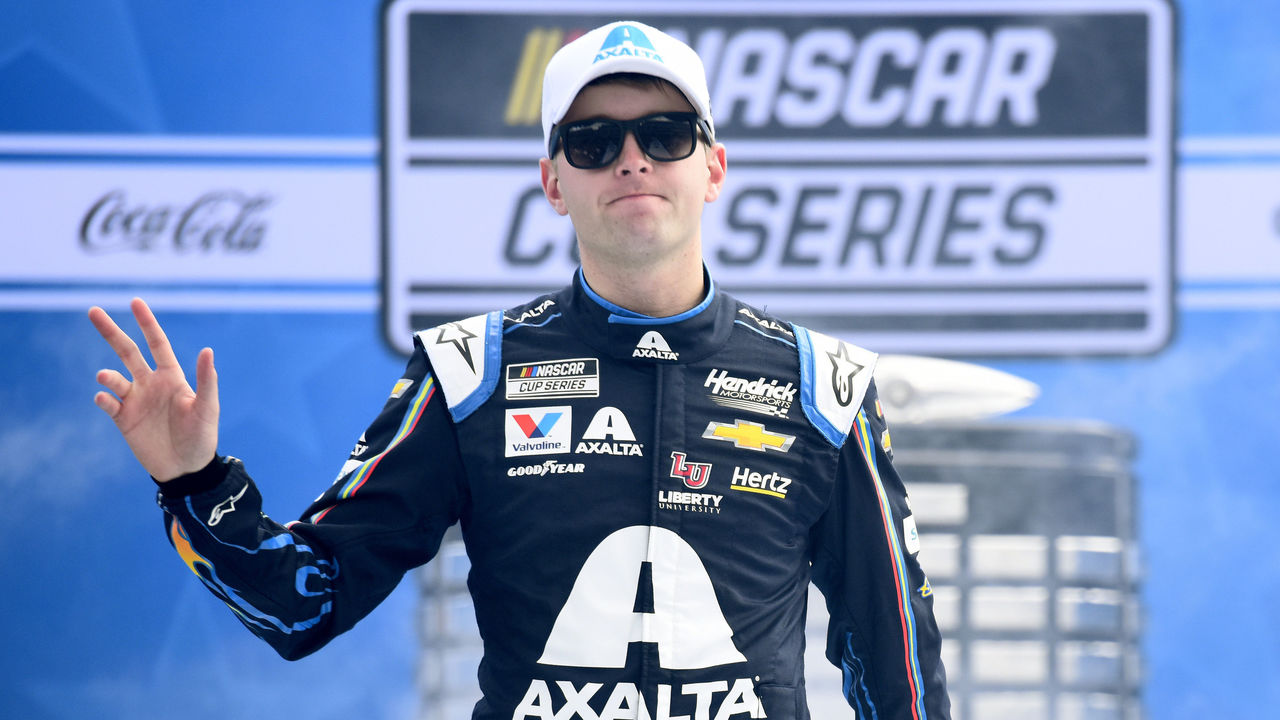 After Denny Hamlin won the virtual Dixie Vodka 150 – the iRacing pro series' first event – last month, Byron led 80 laps of the subsequent O'Reilly Auto Parts 125 in Texas, though Cup Series part-timer Timmy Hill bumped him late and snatched the checkered flag. Retribution was Byron's at the ensuing stops of the series: an imitation Bristol Motor Speedway for the Food City Showdown, which he won after again leading much of the way, and the Toyota Owners 150 at Richmond, where he beat Hill to the line by less than three-tenths of a second.
"It gives you that confidence as a competitor, to know you have what it takes to win, especially when it gets down to the closing moments of a race," said Byron, who won Cup Series Rookie of the Year honors in 2018 and posted five top-five finishes last season. "You have what it takes to have a good restart or have good management on your tires, or whatever it is, under pressure."
That maxim applies to both regular NASCAR action and iRacing, a sign of the parallels between the two arenas. When the NHL's league-wide EA Sports gaming challenge begins next week, no one will mistake the sight of it for the Stanley Cup Playoffs. Meanwhile, NASCAR managing director of gaming and digital media Scott Warfield said he got texts from stunned friends when the iRacing pro series debuted; double-takes were required for them to realize the race was transpiring virtually, not at a crowded track.
"No other sport can really replicate the experience like racing can in the virtual world," said Steve Myers, the executive vice president of iRacing. "Just because you're good at NBA 2K20 and you can beat LeBron James in an Xbox game doesn't mean that you have any chance of going out onto the court and scoring a basket against him."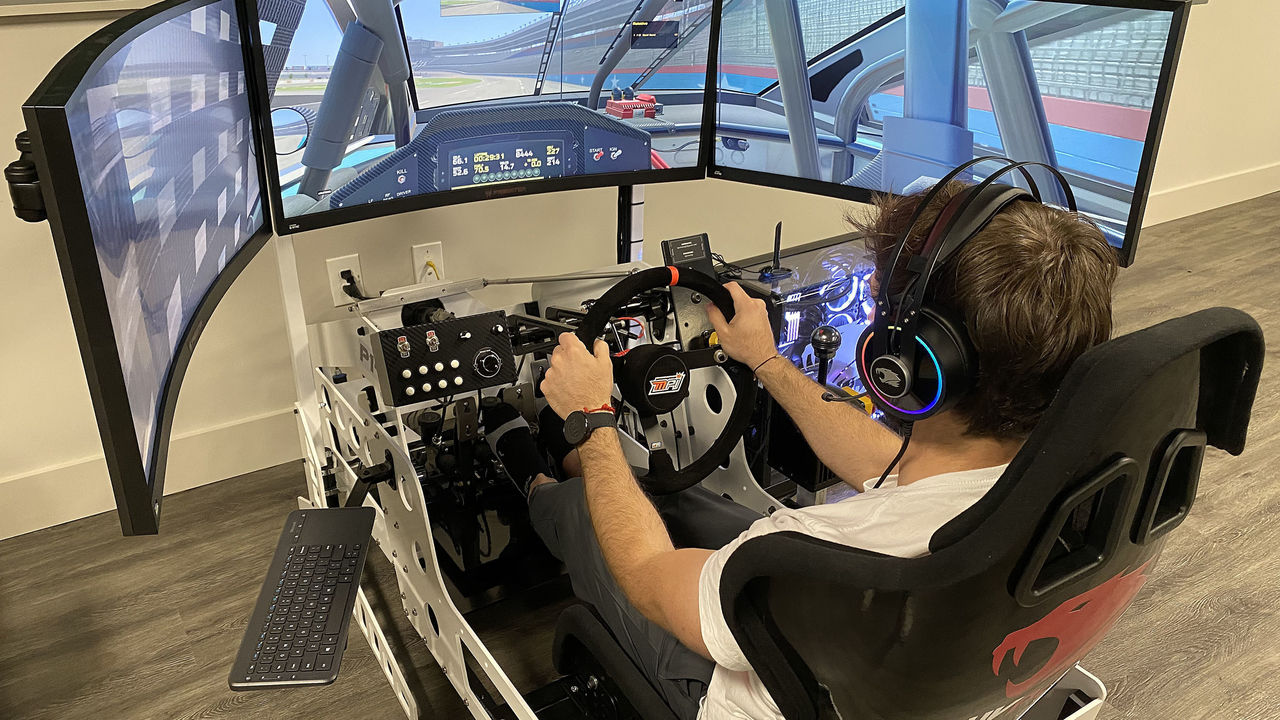 Though it can't match the adrenaline that usually masks his nerves behind the wheel in real life, Byron vouches for iRacing's realism. The cockpit he uses to compete from his apartment includes three monitor screens, speakers, and a headset, which connect him to his in-race handlers – members of the esports racing team he owns – that registers the familiar sound and feel of steering at full tilt. It looks much the same from his vantage point, too; iRacing uses laser scanning to duplicate the appearance of every major track, from the location of light beams to the particular position of bumps on different racing surfaces.
As the coronavirus pause continues, iRacing is partnering with IndyCar on an ongoing open-wheel pro series, while Formula 1 has streamed its own online races using the official F1 PC game. The NASCAR pro events have garnered the furthest reach of the bunch. Per NASCAR, 5.4-million unique viewers have tuned in on Fox across the four races, including a million people who hadn't watched any Cup Series events this season.
The complications of competition and life have also crossed over to iRacing. To wit: competing while dressed in a giraffe onesie, Cup Series driver Matt DiBenedetto was disqualified during Byron's win at Richmond for intentionally clipping Ryan Preece.