What does history tell us about ice-cold starts from stars with new addresses?
Not every star player makes a smooth transition to a new club.
Maybe it's the pressure of playing for new fans in a different environment, or the expectations of living up to a large contract. There might also be various adjustments in facing new pitchers in a new league. It could be a bit of everything, and playing in a major media market like New York only amplifies such burdens.
Whatever the reasons, Francisco Lindor is struggling like he's never struggled before with his new club, the New York Mets. He entered play Thursday having played 49 games, posting a .621 OPS. He will likely play in his 50th game with the Mets on Friday. His previous worst stretch in a similarly sized sample was a 46-game period in 2015 as a rookie when his OPS was .676. He had a 60-game stretch in 2017 when his OPS was .661.
While he showed some signs of breaking out of his slump against the Arizona Diamondbacks' pitching this week, Mets fans have let Lindor know their thoughts on his performance.
"Getting booed sucks, man," Lindor said recently. "It's not fun. It's a lonely feeling, especially when it's your home crowd."
Given the depths of his struggles, we were curious whether Mets fans should be concerned about Lindor's ice-cold start. What are the historic comparables? How often do stars struggle initially in new homes?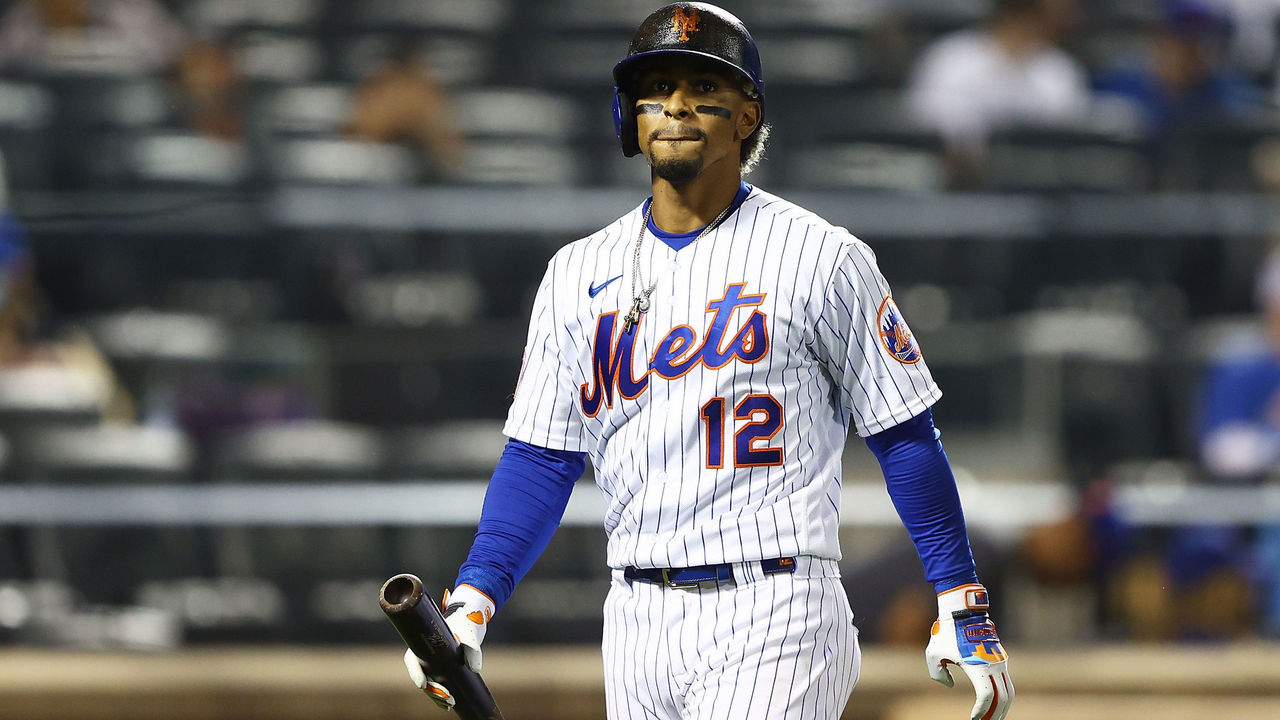 The Mets acquired Lindor from Cleveland in a trade last offseason and signed him to a 10-year, $341-million contract. RunSportBet looked at all position players to sign contracts with new clubs for a total value of $100 million or more, either via free agency or extensions signed shortly after being acquired. What did we find? There are reasons for short- and long-term optimism, and also some terrifying career trajectories.
Prior to Lindor, there were 24 position players who signed nine-figure contracts with new teams, according to the data published in Cot's Baseball contract database. We looked at how 23 of those players fared through their first 50 games with new clubs compared to the average performance with their previous team. (The excluded player is George Springer, who has yet to play enough games for Toronto this season.) We also looked at how those players finished their first seasons and how their contracts played out.
On average, the 23 players were slightly worse through their first 50 games with their new club (.839 OPS) compared to their career mark (.875) entering the season. Their average first-year age with the new club was 29, meaning these players were generally still in or near their prime. In general, it seems, a moderately slower start is not unexpected.
But what is perhaps most concerning is that of those 23 players only two, Albert Pujols and Justin Upton, fared worse than Lindor early on with his new club relative to his career average performance. Pujols' OPS dropped by .349 in his first 50 games with the Angels and Upton's dropped .242 in Detroit, while Lindor's has fallen .212 in his first 49 games. For raw OPS, only Upton had a poorer mark than Lindor's through 50 games after signing his six-year, $132-million contract with the Tigers (.583 vs. .621).
Only four other such players joined Lindor in owning an OPS 100 or more points below their career average through the first 50 games with a new club: Pujols (Angels, 2012), Upton (Tigers, 2016), Carl Crawford (Red Sox, 2011) and Jason Heyward (Cubs, 2016).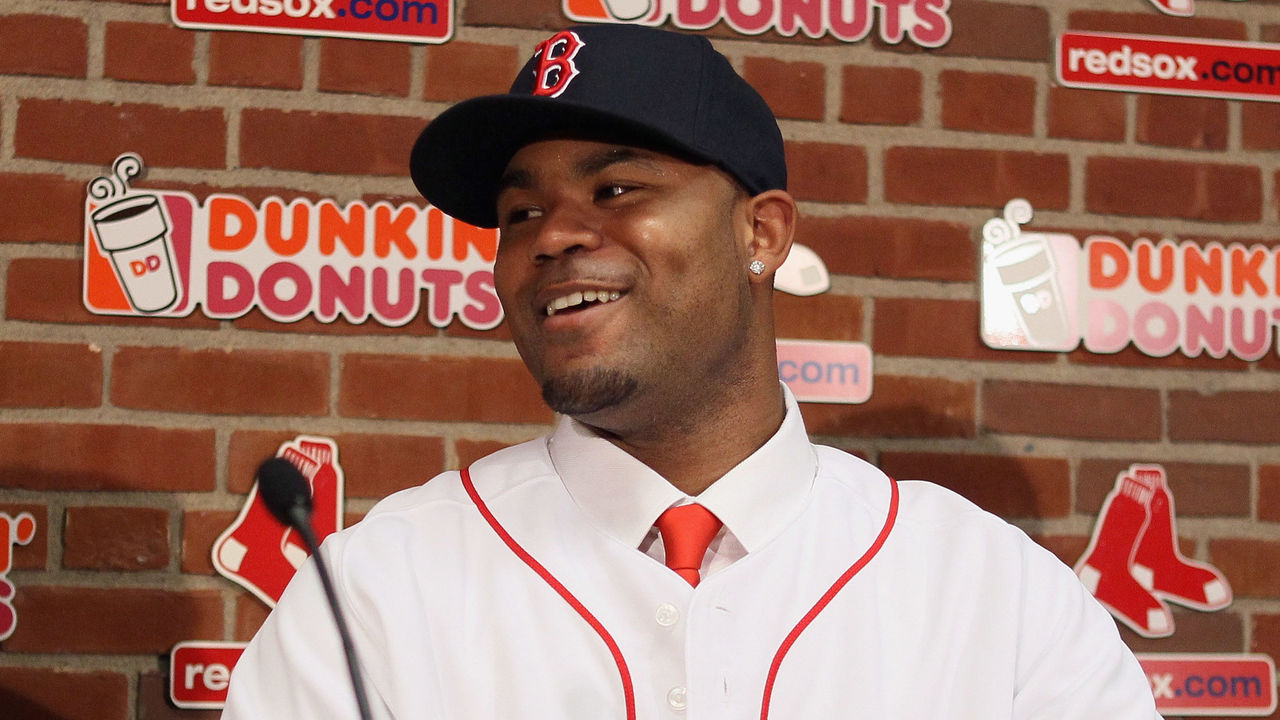 While Lindor is still in his prime at 27, of those aforementioned players, only Pujols was older than 29 in his first season with his new club.
Two years into his deal with the Red Sox, Crawford was part of a massive, high-profile salary dump – sent to the Dodgers along with Adrian Gonzalez and Josh Beckett in 2012.
Since signing with the Chicago Cubs entering his age 26 season, Heyward has shown little resemblance to the player he was early in his career in Atlanta.
Ken Griffey Jr. had six 40-plus home runs for the Mariners from 1989-99 but just one after he was traded to the Reds and signed an extension that ran from 2000-10.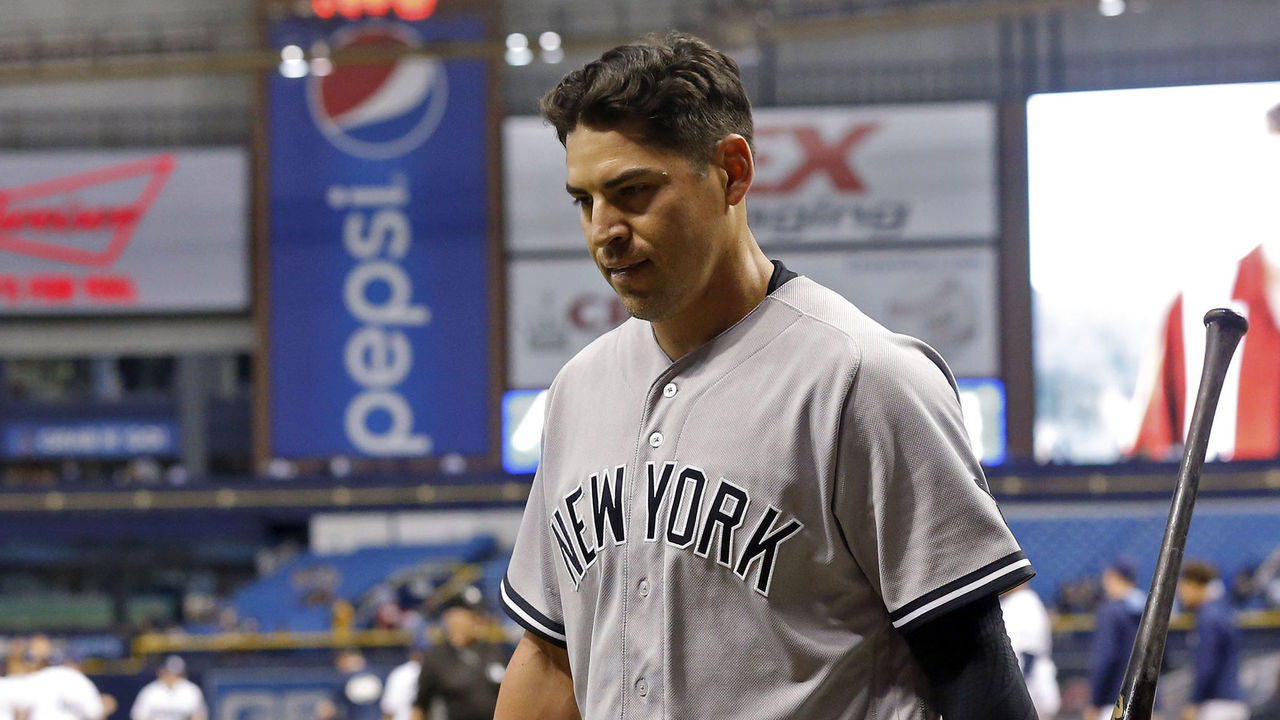 With the Yankees in 2014, Jacoby Ellsbury played only four of his contract's seven years. He produced a below-average OPS+ (95) – which adjusts for run-scoring and ballpark factors – over his final four years and spent large swaths of time on the injured list.
The concern for a club, and its fan base, with any player signing a massive deal is that they've already played their best baseball.
While injuries are a variable that can derail any career, there were some concerns about how Lindor would respond in a ballpark that is not home run friendly. While his average and max exit velocities are within his normal range, his HR/FB rate sits at a career low of 7.3%. That should improve to some degree, but can he continue to be a player who crushes 30-something home runs a year in his new home and with the new ball? That remains to be seen.
His rate of barrels – balls hit within the optimal range of launch angle and exit velocity – has declined in three straight years, though last year was a shortened season and this campaign is a small sample to date.
OK, that's the bad news.
Lindor is renowned for his worth ethic in Cleveland. He made himself into a slugging force when few scouts projected he'd ever hit with above-average power.
He's been through slumps before and recovered. His glove has remained above average at a demanding defensive position. He hasn't lost his plate discipline or ability to make contact. His walk rate and chase rates are actually at career bests. That doesn't fit the profile of a player who is pressing. If anything he's been too passive with a career-low swing rate. It suggests the bat will warm up.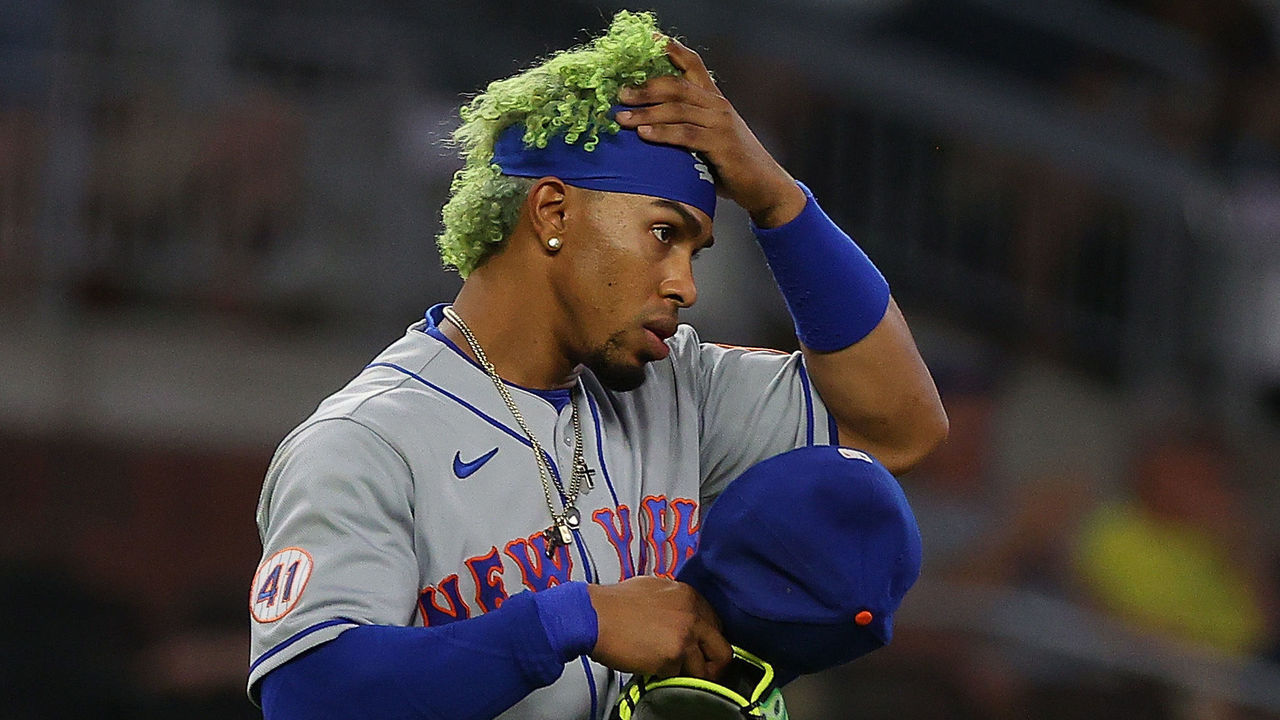 Moreover, a number of players who struggled early eventually recovered.
While Pujols never hit like the player he was in St. Louis, he did finish the 2012 season with a .859 OPS and was an above-average bat for the first five years of his contract based on OPS+.
Upton finished his first year in Detroit with a .775 OPS, the first of three consecutive 30-plus homer seasons. In the second year of the deal, he posted a career-best .901 OPS.
While Carlos Beltran didn't struggle as badly as Lindor in his first year with the Mets, he did produce one of his worst seasons. He rebounded to string together five quality campaigns.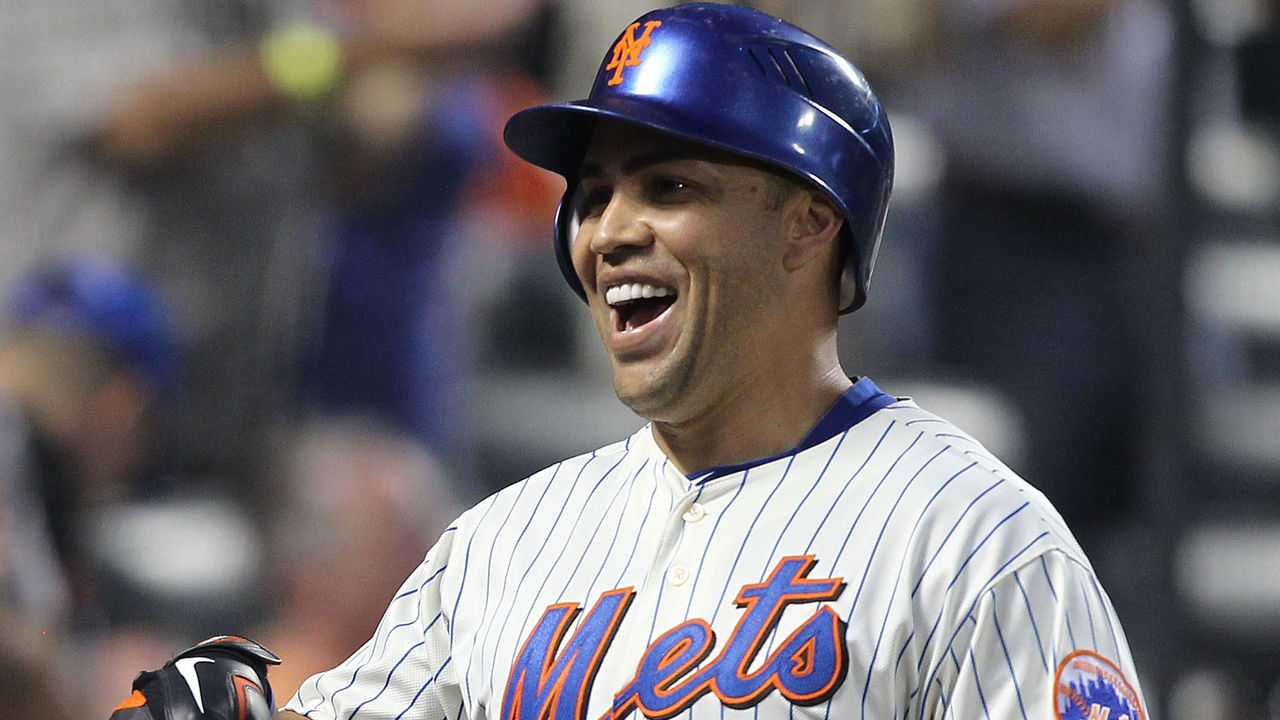 Shin-Soo Choo also improved from a so-so first season with the Texas Rangers to provide value to the club over the course of his contract. After posting a 100 OPS+ in his first year in Texas, he averaged a 111 OPS+ mark in his next five seasons. Only Crawford and Heyward finished their first seasons with new clubs with sub-.700 OPS marks.
Lindor is younger and has more pedigree than many of the position players to sign large contracts. Since his debut, he's been one of the best players in baseball. There's a good chance this will be a blip in what will be a mostly great run with the Mets; it could be another Beltran-like story in New York. But there are no guarantees, and the history of high-dollar free agents is littered with disappointments.
Travis Sawchik is RunSportBet's senior baseball writer.