There are few comps to Juan Soto and fewer still to a potential trade of a 23-year-old superstar.
Since 1900, only 11 major leaguers in their first five seasons have posted a better on-base percentage than Soto's .427 mark, according to Stathead.
When adjusting on-base percentage for different eras – it's rarer to reach base in today's game – Soto owns the fourth-best OBP+ of all time (131) among those to compile at least 2,000 plate appearances, per FanGraphs. He trails only Ted Williams, Babe Ruth, and Barry Bonds, and he's a point ahead of Mike Trout. That's pretty good company.
Players with such skill at such a young age are rarely traded in the free-agency era, especially those with more than two full seasons of club control left. But that's what the Washington Nationals are reportedly exploring in advance of Tuesday's trade deadline. It was reported that Soto, a Scott Boras client, turned down a $440-million extension offer, albeit one loaded with deferred money. The Nationals won the World Series in 2019, but they currently appear far away from returning to contention and have a weak farm system. Trading Soto could help replenish it.
The list of players as young and similarly talented who were traded in their early-to-mid-20s is a short one. What can we learn about these trades? And what should the Nationals expect in a return if they go through with dealing perhaps the best left-handed hitter in the game?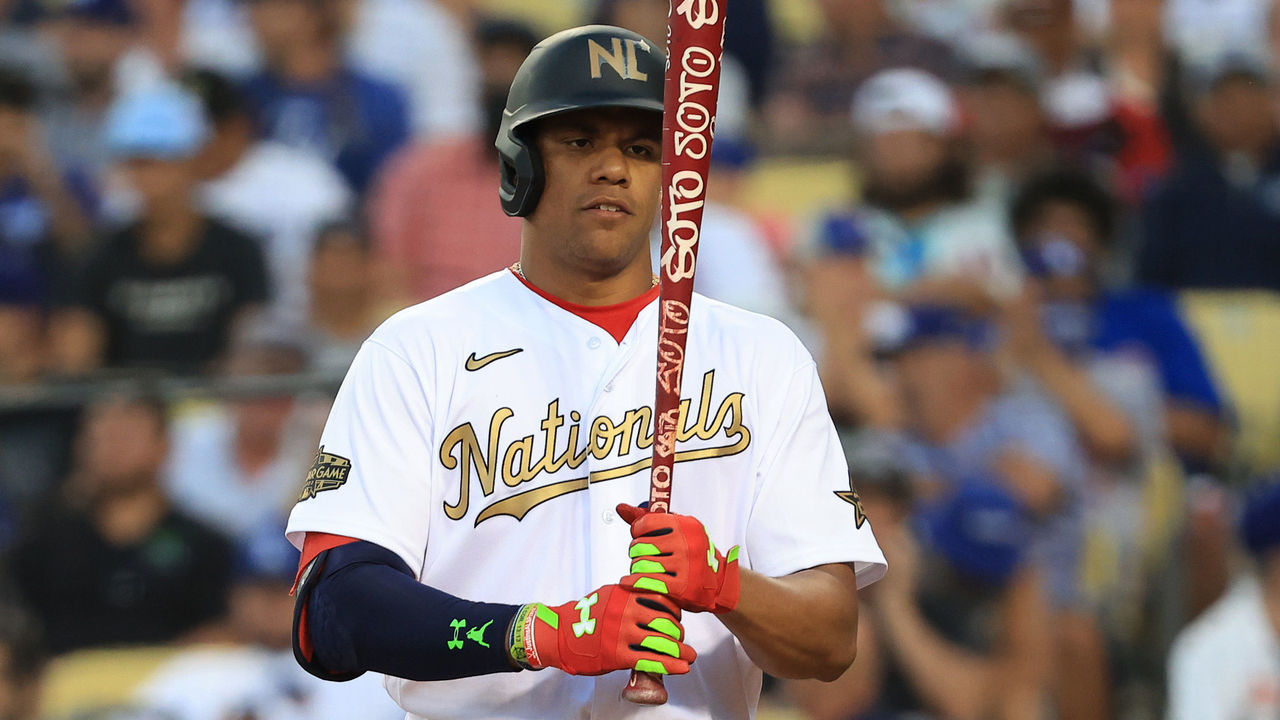 The group of position players since 1900 to produce at least 17 wins above replacement through the age of 24 and then be traded by their age-26 season is a small and distinguished one: Ruth, Miguel Cabrera, and Rickey Henderson. If you expand to 17 WAR by the age of 25, Christian Yelich would join the list. (Players who fit the early-age WAR criteria but were traded after age 26 include Mookie Betts, Francisco Lindor, and Giancarlo Stanton.)
Can we learn anything from these deals?
Ruth's trade was from a greatly different era and was a transaction driven as much by Ruth's threatened holdout for more money as by Boston Red Sox owner Harry Frazee's tenuous financial stability. Whether Frazee applied any of the $100,000 he got from the New York Yankees to fund a Broadway production is unclear more than 100 years later. But it was a disaster to trade the budding slugger on the heels of Boston's 1919 American League pennant.
The Cabrera deal is the most similar modern comp for a potential Soto trade.
Cabrera, then coming off his age-24 season, had enjoyed four straight All-Star seasons and had two top-five MVP finishes with the Florida Marlins. He also had two years of club control remaining.
During the 2007-08 offseason, Florida sent Cabrera to the Detroit Tigers for a return headlined by prospects Cameron Maybin and Andrew Miller, who ranked as the sixth- and 10th-best prospects, respectively, by Baseball America. Any Soto deal is likely to start with at least two elite prospects. The Yankees, New York Mets, San Diego Padres, St. Louis Cardinals, and Toronto Blue Jays are among the contenders who could match that price.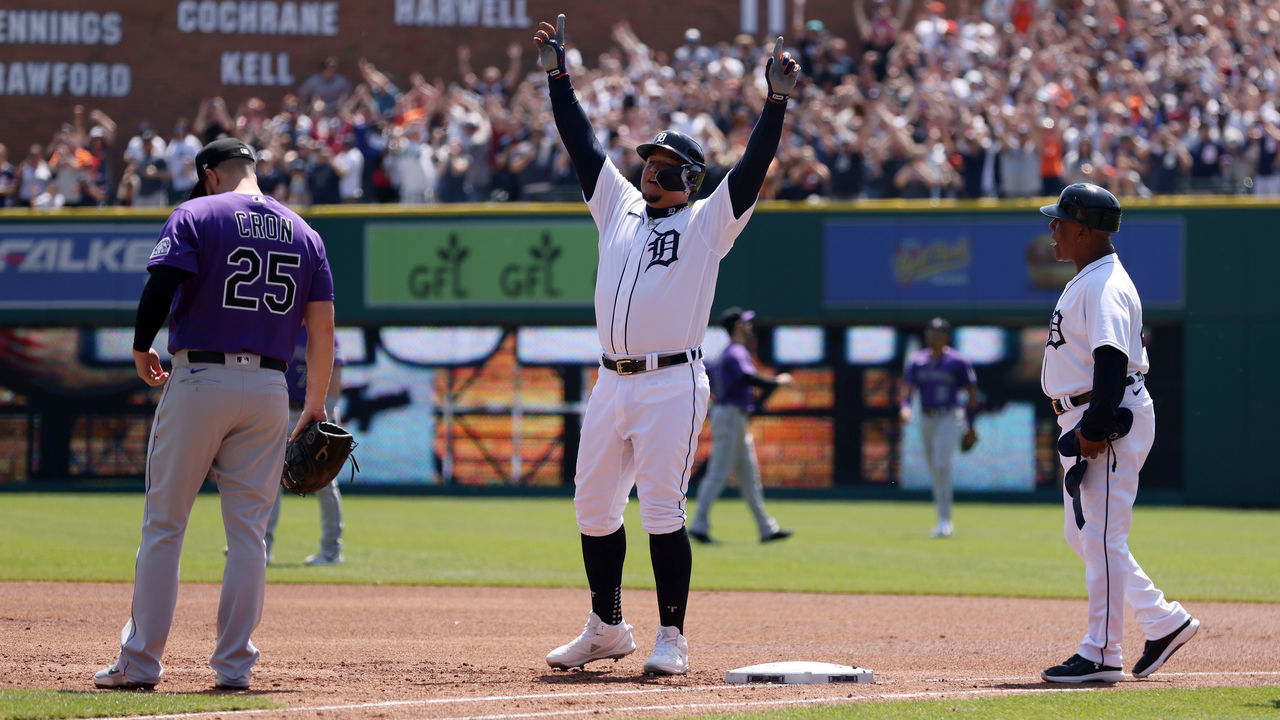 But elite prospects don't always work out, of course.
Miller was a poor starting pitcher for the Marlins, producing a 5.89 ERA and minus-2.5 bWAR in three seasons before being traded again. He was years away from reinventing himself as a reliever.
Maybin hit .257 with 12 homers over parts of three seasons with the Marlins.
Cabrera continued on his Hall of Fame track in Detroit and nearly helped the Tigers to a World Series title in 2012.
Ten years after that deal, the Marlins moved Stanton after he won MVP honors and swatted 59 home runs as a 27-year-old. That deal was largely motivated by a desire to move the 13-year, $325-million contract that still had 10 years remaining. The return was forgettable: Starlin Castro, Jose Devers, and Jorge Guzman.
A month after the Stanton deal, the Marlins traded Yelich, which had more similarities to the Soto situation. While Cabrera had already broken out as a superstar, Yelich was an ascending player who went on to win NL MVP in his first year with the Milwaukee Brewers.
The Marlins received consensus top-30 prospect Lewis Brinson (minus-3.4 bWAR in five seasons), Isan Diaz, Monte Harrison – a top-100 prospect – and Jordan Yamamoto. They have combined for minus-6.2 bWAR.
Since the Cabrera trade, the Marlins own a .452 winning percentage and have advanced to the postseason just once, in the expanded field of the COVID-shortened 2020 season.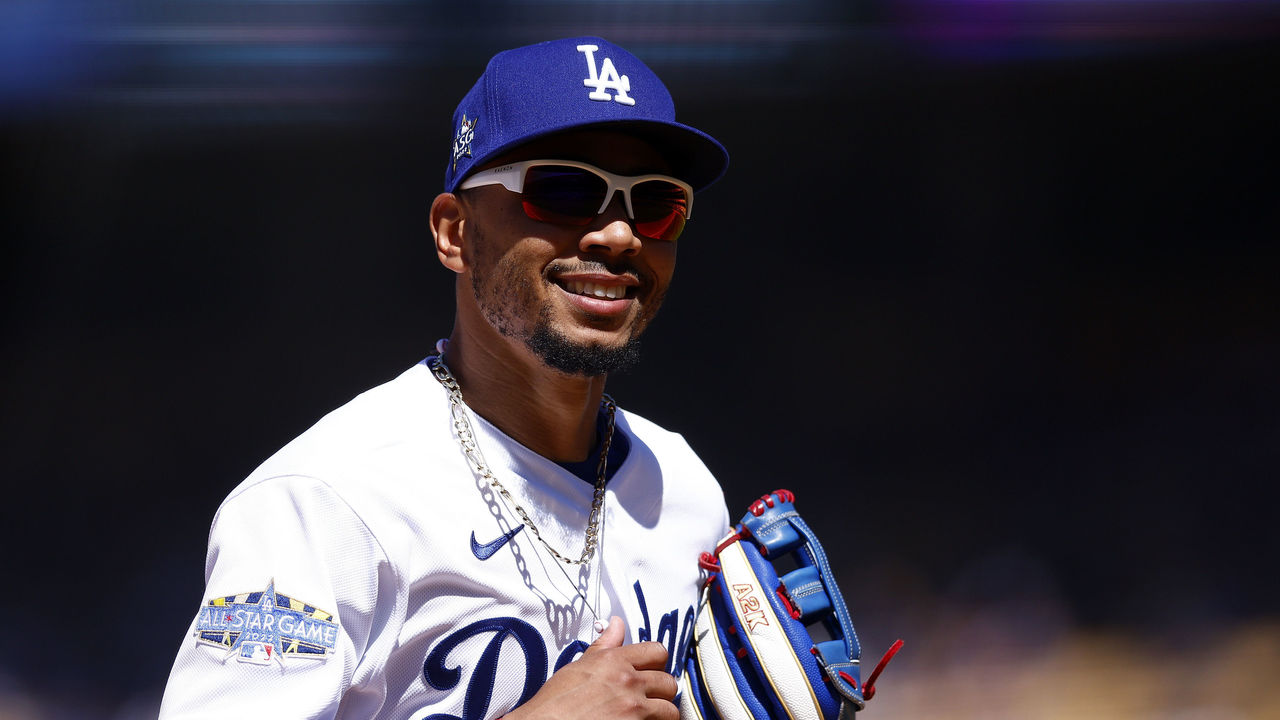 Boston traded Betts before the 2020 season, a year before he was eligible to become a free agent. They were able to get rid of David Price's contract in the deal and received outfielder Alex Verdugo, infielder Jeter Downs, and catcher/infielder Connor Wong. Verdugo is a good but not great player, and Downs is a good but not elite prospect struggling in his first major-league experience this year.
Betts finished second in NL MVP voting after coming over from Boston in the shortened 2020 season and helped the Los Angeles Dodgers to a World Series win. Betts is in his age-29 season and still performing at a high level. Like Soto, Betts turned down a lucrative extension ($300 million) with the Red Sox before being put on the trade block. He later signed a $365-million extension with the Dodgers.
While the Nationals have had a track record of spending in the past, perhaps it's another demonstration of how the game's economic model is broken in many fans' eyes. It seems a talent like Soto can only be signed by the largest-market teams in New York or Los Angeles.
Perhaps Soto will reach $500 million or more in an eventual payday by betting on himself.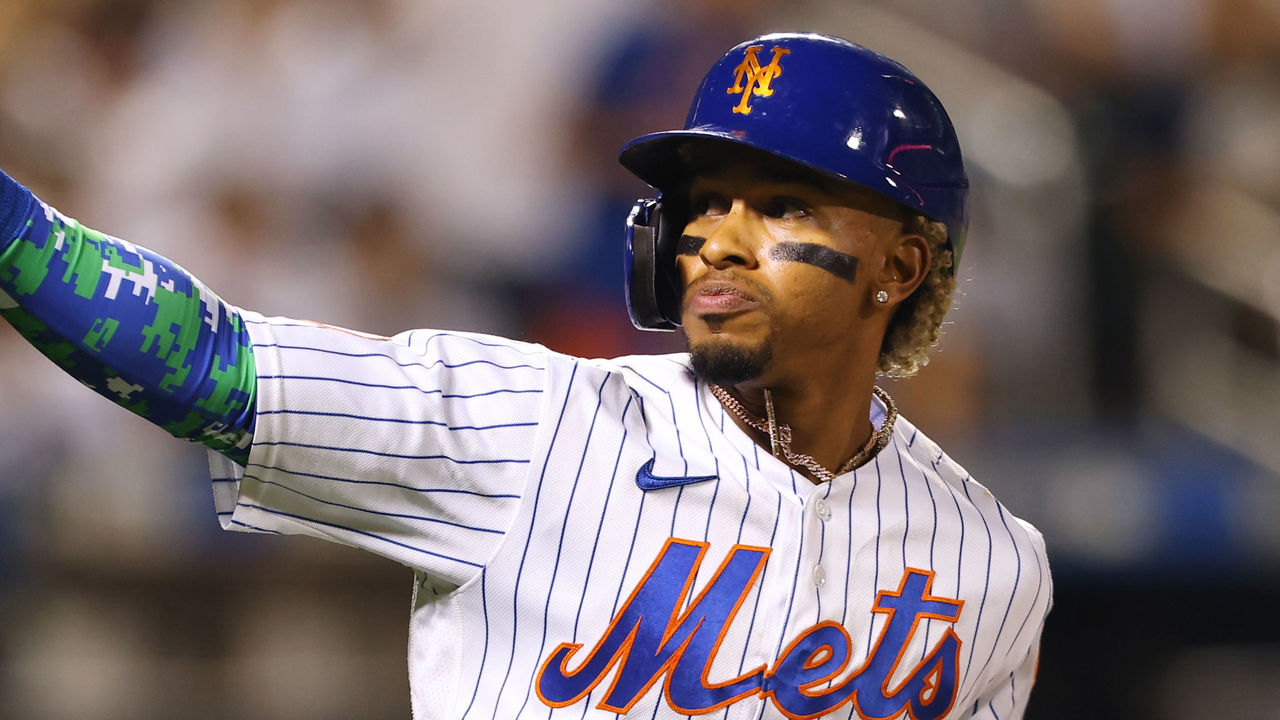 If the Nationals wait to trade Soto, perhaps hoping for more bidders in the winter, the Lindor trade to the Mets showed that a star can still net a good return with just a year remaining of club control. In that deal, the Cleveland Guardians received Andres Gimenez, who blossomed into an All-Star this year, and Amed Rosario, a useful regular at shortstop. (The Guardians also included pitcher Carlos Carrasco in the trade.)
Lindor then signed a $341-million extension with the Mets. Again, perhaps those extensions illustrate that only Los Angeles- and New York-based teams will spend to sign Soto long term.
Henderson was a short-term rental in 1984, but the Oakland A's did well in netting Jose Rijo, who would go on to be a quality starter with the Cincinnati Reds, and long-time major leaguers Jay Howell, Stan Javier, and Eric Plunk. It was quite a haul for a rental, and it bolstered the great A's teams of the late 1980s. Howell was traded in 1987 in a deal that landed the A's ace starter Bob Welch, and Dave Parker came over in the Rijo deal.
But teams place more value on prospects now than they did in the mid-80s. It's possible that by trading Soto with more than two years of control and with interested big-market contenders having rich farm systems, the Nationals could get a greater return than any we've seen here.
The Yankees have the strongest system among likely Soto contenders, according to FanGraphs' pre-draft farm rankings, while Toronto's right-handed-heavy lineup could motivate the Blue Jays to swing a deal. The Yankees, Mets, Blue Jays, Padres, Cardinals, and Dodgers all have high-end young prospects to trade.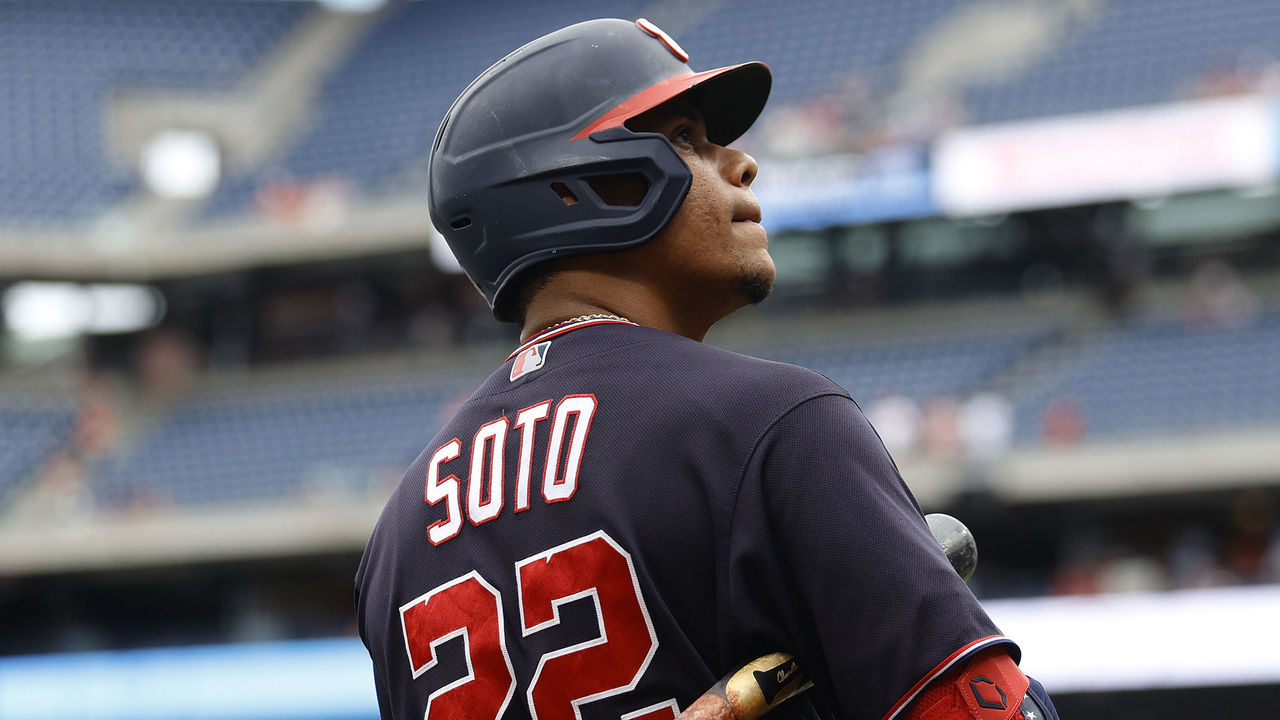 It makes sense why teams are lined up to land Soto. But should the Nationals trade him now or hang on and hope something changes with their team's fortunes or ability to keep Soto? The franchise is reportedly on the market to be sold, which is another factor.
The comparable trade returns are mixed. The Marlins have been irrelevant since they've unloaded stars. The Red Sox would certainly have been better off with Betts than without him. The Guardians, however, have to be happy with their Lindor return.
Perhaps the lesson from history is that while the Nationals might not want to pay Soto, the cost of not keeping him might be even more expensive. It could be the difference between relevance and irrelevance for the next decade.
Travis Sawchik is theScore's senior baseball writer.