Every Monday, theScore will highlight the most outlandish moments from the wacky, sometimes daft, and perennially entertaining world of European football. Here's what made us smile – or cringe – on the pitch this past week.
Never far from all things silly, Harry Redknapp was at it again this week. His better half, Sandra, was fortunate to escape with just injuries to her foot and ankle after the manager-cum-pundit unintentionally ran over the missus. What a drag.
Luckily for Mrs. Redknapp, she emerged with just a cast on her foot, more concerned that she'd miss her daughter-in-law Louise's performance on "Strictly Come Dancing" Saturday. For those following along at home like Sandra, Louise and Kevin opted for the Rumba to the Michael Buble version of "Always on My Mind," scoring 8, 8, 8, and 9 for a respectable 33.
On to the football.
#SponsoredTweet
Rarely used Sunderland striker Victor Anichebe took to Twitter to console Black Cats supporters after Saturday's last-minute defeat to West Ham saw the club stuck bottom on two points.
Any questions about Anichebe's social media proficiency can be put to rest after the Nigerian quite clearly copy and pasted a message from a Sunderland staffer, instructions included. How much lower can David Moyes' bottom-dwellers fall?
A person in wolf's clothing
Meet Zabivaka, the mascot for the 2018 World Cup in Russia. The wolf beat out a cat and a tiger for the honour of being the official animal-inspired emblem to help push apparel at the next installment of the quadrennial games. Sure, whatever.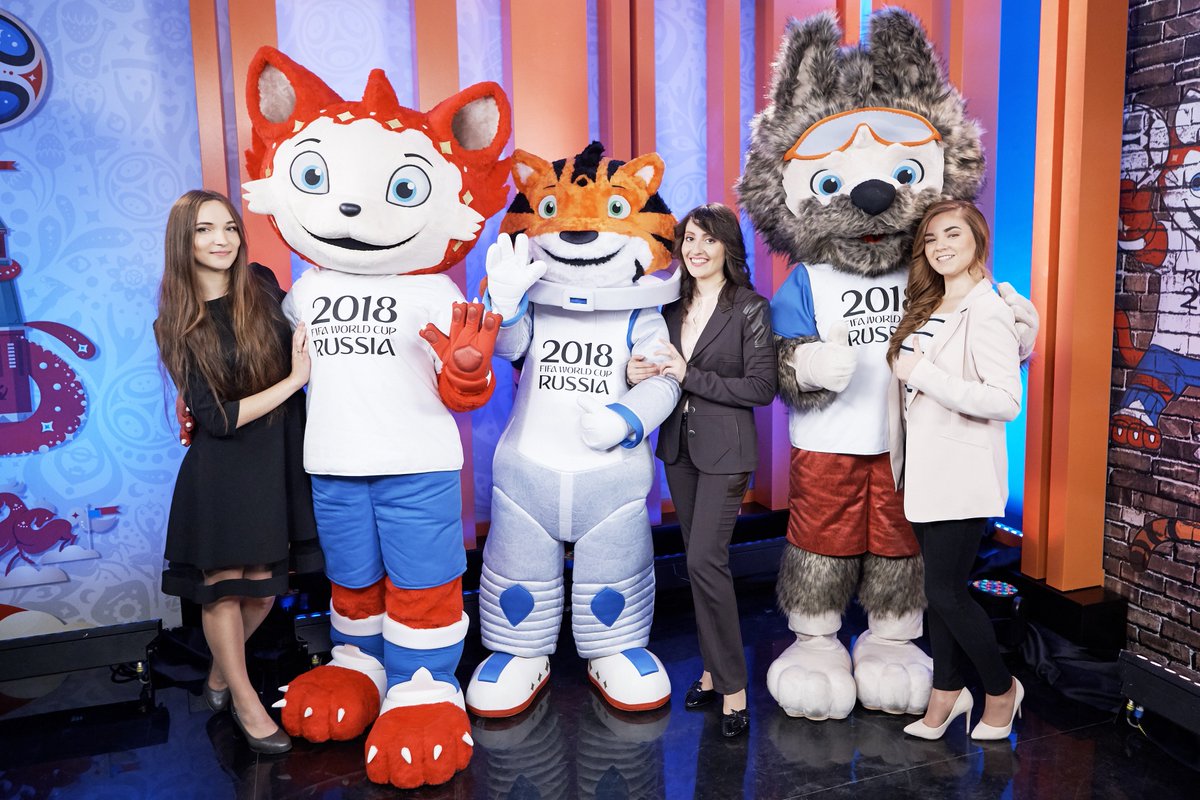 Related: How does Russia's 2018 World Cup mascot compare to past editions?
Speaking with reporters after receiving the honour, Zabivaka said, "Ahhh-wwwwoooooooo."
Crappily ever after
New York Cosmos midfielder Danny Szetela proposed to his girlfriend after Saturday's 4-0 victory over Alessandro Nesta's Miami FC, and like every dork who pops the big question at a sporting event, it didn't look nearly as wondrous as he likely thought it would.
Nothing screams romance like a proposal on synthetic turf in North America's second tier.
Sing when you're, ermmmm, flirting with relegation
For those not in the know Saturday at the KCOM Stadium, Hull City did its supporters a favour by advertising the lyrics to club songs by way of the electronic advertising hoardings.
As embarrassing as that is, Hull's play on the pitch was as disconcerting as Xherdan Shaqiri's wonder-brace was stunning. Stoke City won 2-0, and Hull sits 18th, destined for the drop.
Jamaican me laugh, Patrice
This week in Patrice Evra's Instagram is a nautical, Jamaican-themed montage from the Juventus defender that pays tribute to Bob Marley.
The next day, Juve lost to AC Milan for the first time since November 2012 after Manuel Locatelli's rocket stunned the five-time defending Scudetto champ at the San Siro. Evra did not play.