This trade deadline period is fascinating. There's a generational 23-year-old hitter on the block in Juan Soto, a number of frontline pitchers available, and a bunch of contenders with rich farm systems are in the mix hoping to improve their postseason chances.
Also, with the new playoff format, two additional postseason berths are keeping more teams in the race, making them buyers instead of sellers before Tuesday's 6 p.m. ET deadline.
Below, we take a look at the best landing spots for six of the best players available.
Juan Soto: Yankees
If any team's going to surrender the premium prospects required to land Soto, it'll probably be the Yankees, and they're going to want to hang on to him as long as possible. The prospect of extending Soto beyond 2024 eliminates all but a few clubs willing to meet his long-term contract demands (he's arbitration eligible through 2023). Soto turned down a 15-year, $440-million deal from the Nationals, which led to Washington fielding offers.
The clubs most likely to afford Soto long term are based in New York or Los Angeles. Clubs in those cities rostered, or are rostering, six of the largest 10 contracts of all time. Consider a couple of recent trade-and-later-extended deals: the Dodgers traded for and extended Mookie Betts, and the Mets did the same with Francisco Lindor. Would, say, the San Diego Padres be willing to guarantee Fernando Tatis Jr., Manny Machado, and Soto each more than $300 million long term? Assuming the Nationals would rather not trade Soto within the division (sorry, Mets), and ideally to the American League, that leaves the Yankees, who also arguably have the top-rated farm system among reported Soto contenders.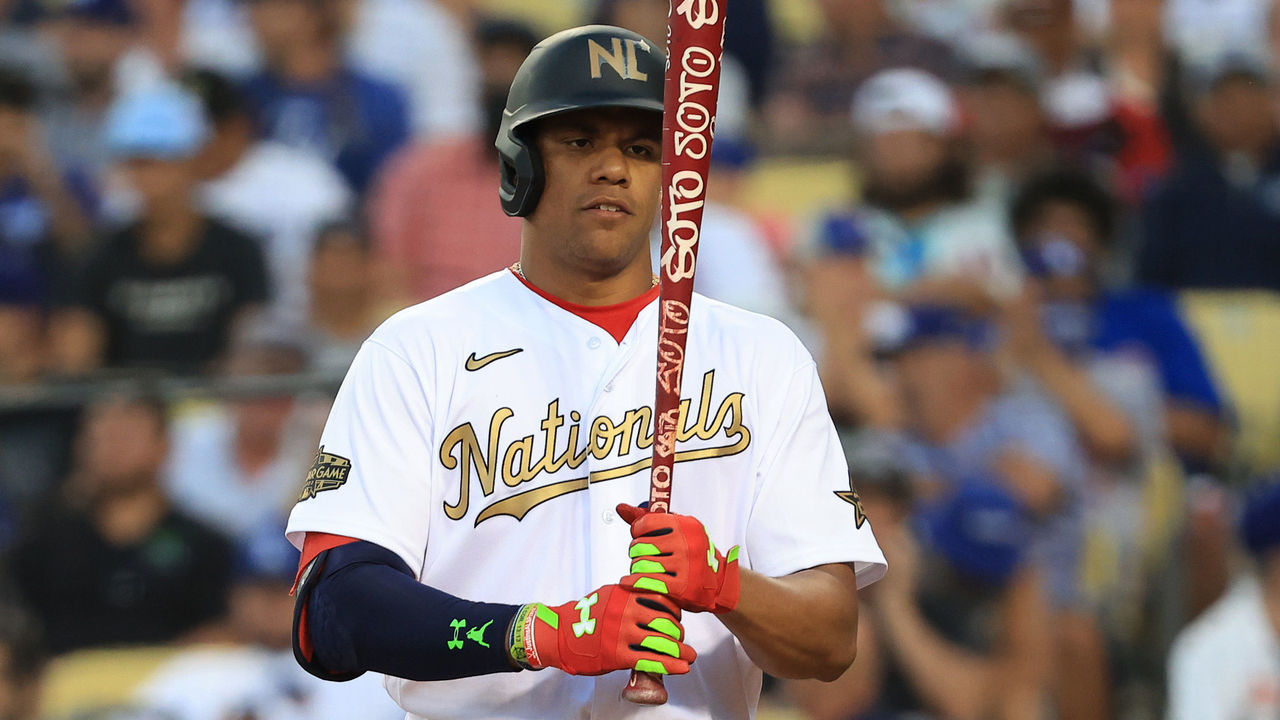 Yes, the Yankees' lineup is crowded after acquiring Andrew Benintendi, but every team can make room for Soto, who is a Hall of Fame talent. Moreover, the Yankees have the oldest positional player group in the majors (30.7 years old on average), and have only five players under contract for 2024 and four for 2025. Soto is so young he could be a foundational piece for the next 10-plus years.
He's also a hedge against Aaron Judge leaving in free agency, and would likely be a better long-term investment. Soto's free agency years begin with his age-26 season, while Judge's start with his age-31 season next year.
Another reason Soto's a good fit: He changed his batted-ball profile, hitting more balls in the air this year than at any point in his career, and there's no better pull-side ballpark for a lefty than Yankee Stadium.
Pablo Lopez: Twins
The Marlins don't have to move Lopez since he's under control for two more years, but they could get a healthy return if they trade him now. The Twins are reportedly in on a number of pitchers and few contenders have more incentive to secure one: they're down to four healthy starters. One of those, Chris Archer, hasn't pitched into the sixth inning this year.
The Twins enter play Saturday with only a one-game lead over Cleveland in the AL Central. And the Guardians and Chicago White Sox are reportedly bidding for arms along with the Twins, according to MLB.com's Mark Feinsand. An impact arm could swing the division in Minnesota's favor, and the division crown is crucial – there likely will be no wild-card berth to fall back on for the second-place Central finisher.
Frankie Montas: Dodgers
The Dodgers are loaded and enjoy a healthy lead in the NL West. Still, every team needs pitching, and the Dodgers should be thinking about how to build the best postseason staff.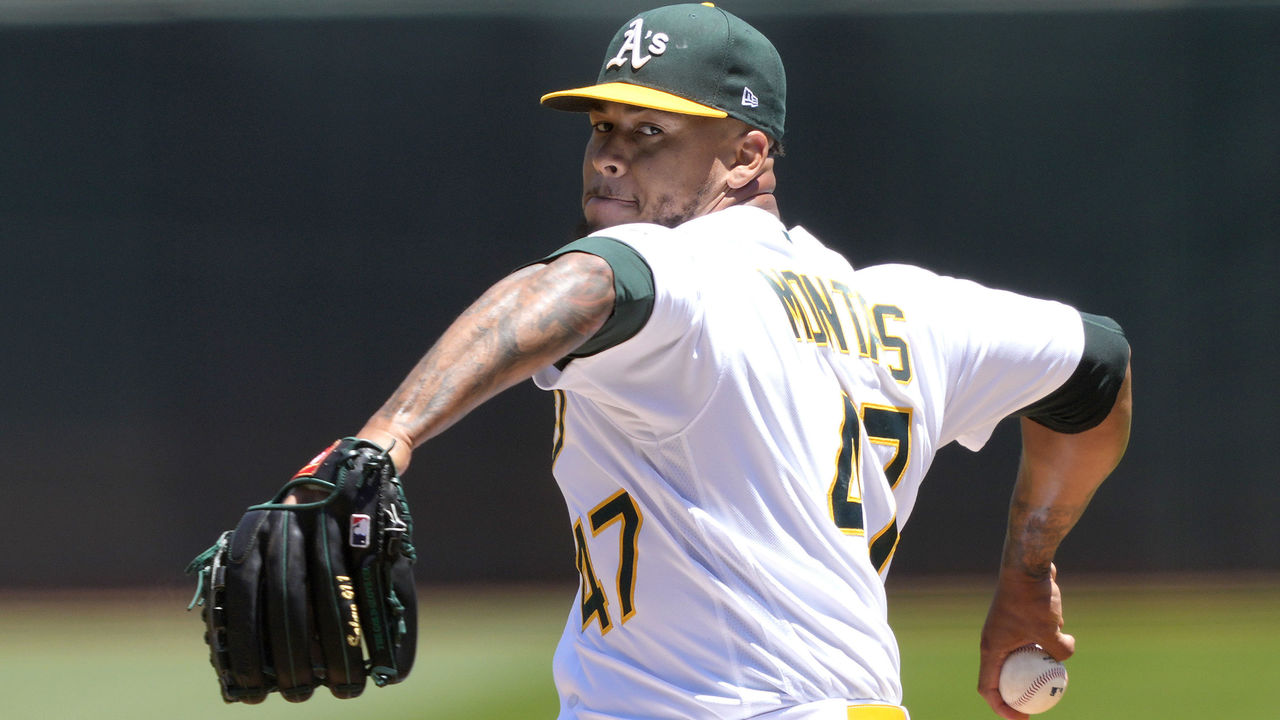 The Dodgers have a lefty-heavy rotation, and Walker Buehler's forearm injury means the club doesn't know if its best right-handed pitcher will be back at 100%. Enter Montas.
Martin Perez: Blue Jays
The Blue Jays have a pair of top-end rotation arms in Alek Manoah and Kevin Gausman, and an All-Star closer in Jordan Romano, but between them it gets murky. The Blue Jays are in the middle of the MLB pack in ERA and FIP. Yes, Ross Stripling is pitching well in the rotation, but he also gives the club the flexibility to use him out of the bullpen and absorb innings where needed. Yusei Kikuchi's struggles, the season-ending injury to Hyun Jin Ryu, and Jose Berrios' inconsistency means the Blue Jays could use another arm, especially a left-handed one like Perez for staff balance.
Perez might be outperforming his stuff to date this season, but he's made a real change in switching from a four- to two-seam fastball to become an above-average ground-ball pitcher. He could be a major factor in AL East ballparks and with Matt Chapman's glove at third base.
Bryan Reynolds: Giants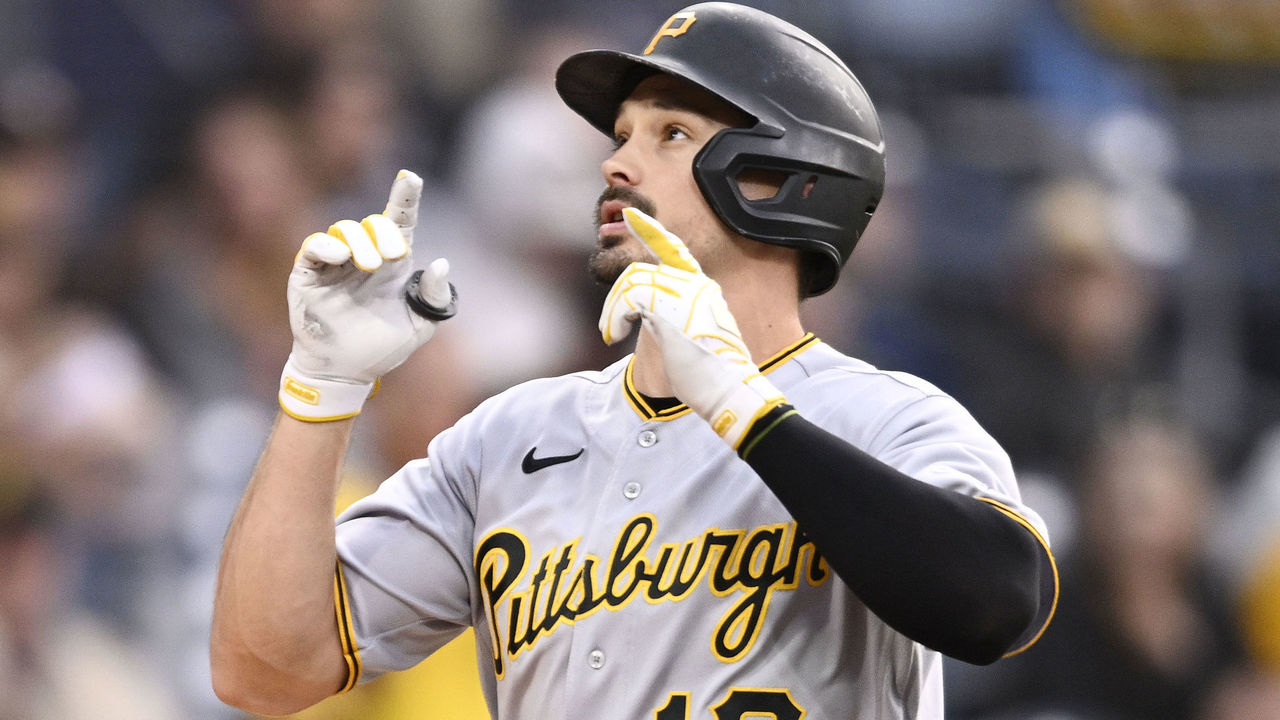 The Giants have squeezed so much value out of their existing roster with player development practices and platoons, but Reynolds – an above-average switch hitter from both sides of the plate for his career (130 wRC+ versus lefties, 116 against righties) – would give manager Gabe Kapler more flexibility and a lineup upgrade as the club tries for a wild-card berth.
Willson Contreras: Astros
There can be a debate about Sean Murphy or Contreras as the best catcher available – Murphy is the better defender but Contreras is the better bat (.828 OPS entering Saturday).
The Astros are one of the game's better-hitting clubs but have some of the worst offensive production in the majors at catcher. Adding Contreras would make their lineup at full health a little bit longer, and more of a nightmare to deal with in the postseason, when exhausting pitching staffs is the name of the game.
Travis Sawchik is theScore's senior baseball writer.