The NFL season is kicking into gear with training camps around the league underway.
While every head coach is under pressure to perform, these five should be feeling the heat even more ahead of the 2022 campaign:
Mike McCarthy, Cowboys
McCarthy bounced back from a poor first season with the Dallas Cowboys last year following Dak Prescott's return to health, winning the NFC East at 12-5. But Dallas lost at home to the San Francisco 49ers in the wild-card round, putting McCarthy firmly back on the hot seat for 2022 (despite Jerry Jones trying to convince us otherwise).
To make matters worse for the Cowboys head coach, the specter of Sean Payton – the longtime golden boy of Jones who retired from the New Orleans Saints this offseason – looms large over AT&T Stadium. Payton left the door open for an NFL return, and likely nothing short of significant postseason success will keep Jones from making another run at the ex-Cowboys assistant coach.
Dallas remains the firm favorite to win the NFC East again, but the gap between it and the Philadelphia Eagles is undoubtedly closer after a strong offseason for Nick Sirianni's club. The Washington Commanders and the New York Giants could also be more competitive. McCarthy and the Cowboys need to hit the ground running this season, and their championship potential will be tested early with games against the Tampa Bay Buccaneers, Cincinnati Bengals, Los Angeles Rams, and Eagles in the first six weeks.
Thermometer: ???? (out of five)
Matt Rhule, Panthers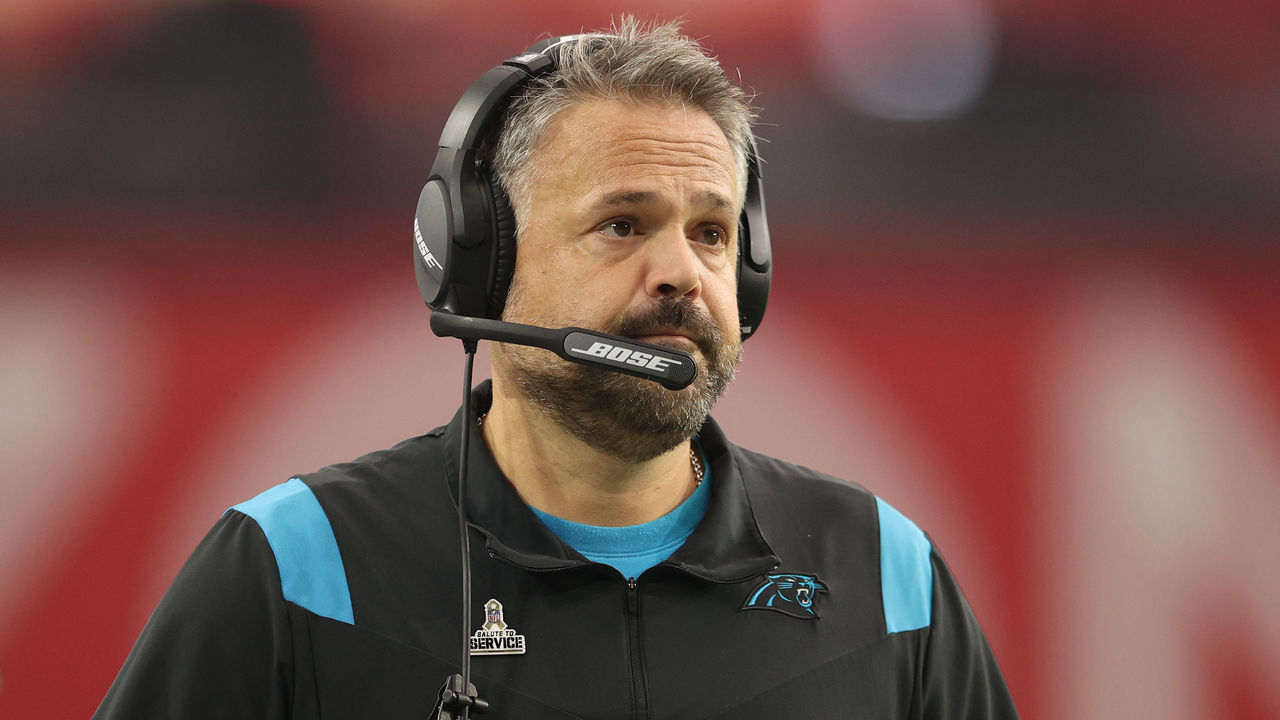 Unlike McCarthy, Rhule might not need to contend for a Super Bowl to keep his job, but he's arguably the closest to the exit door entering the season after a disappointing first two years with the Carolina Panthers. Rhule was hired off the back of his reputation as a program-builder in college, but he's only won 10 games total, and Carolina hardly seems closer to being a contender.
With little to lose, Rhule traded for Baker Mayfield this offseason to give himself some stability under center. Make no mistake: There'll be no competition between Mayfield and Sam Darnold. The former Cleveland Browns signal-caller might be capped out as an average starter, but he's still far better than Darnold when healthy. A highly motivated Mayfield alongside stars Christian McCaffrey and D.J. Moore could form an offense that's potent enough to make Carolina competitive.
The return of Tom Brady to the NFC South was a significant blow to Rhule, who likely was relishing the prospect of his make-or-break year coming at a time when his division contained a potentially reloading Buccaneers, the Payton-less Saints, and the talent-poor Atlanta Falcons. There's a reason why Rhule is the odds-on favorite to be the first coach fired.
Thermometer: ?????
Ron Rivera, Commanders
Rivera has been dealt a tough hand in Washington. The Commanders' front-office dysfunction, which mostly predates his tenure, continues to be a major distraction. He's also had a revolving door at quarterback and will now be tasked with saving Carson Wentz's career. Not to mention the fact he was diagnosed with cancer shortly after taking the job in 2020.
Few doubt Rivera's leadership qualities, and his first season was even a moderate success. Washington made the playoffs, albeit after winning the NFC East at 7-9, before testing the eventual Super Bowl champion Bucs in the wild-card round. Rivera's club again finished with seven wins in 2021, but it felt like far more of a disappointing campaign, even considering more quarterback issues arose with Ryan Fitzpatrick's early-season injury.
Washington went into its bye at 2-6, seemingly on the precipice of being eliminated from playoff contention. It then rebounded with four straight wins, only to lose its next four matchups to divisional opponents, including a 56-14 mauling at the hands of the Cowboys in prime time. Rivera's standing within the organization might buy him more time than most, but another middling campaign could lead the team to reconsider if he has what it takes to turn things around.
Thermometer: ???
Kliff Kingsbury, Cardinals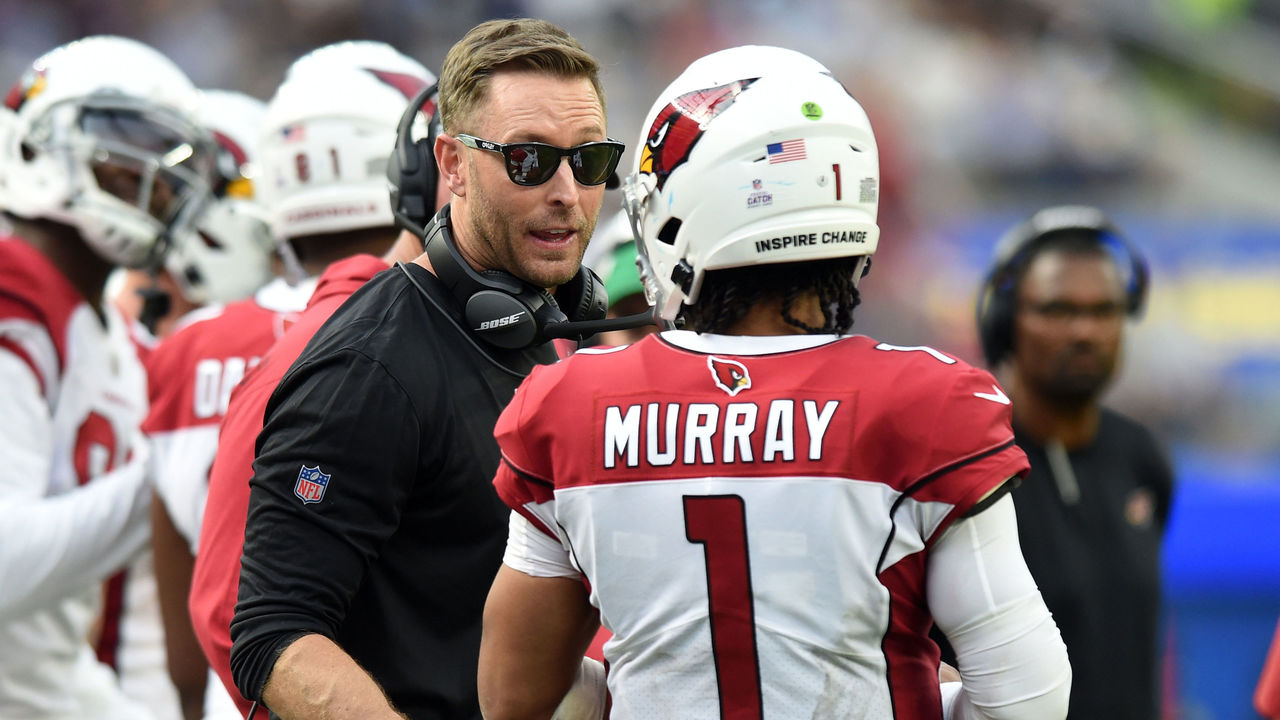 The Arizona Cardinals have steadily progressed under Kingsbury over three seasons, going from 5-10-1 in 2019 to 8-8 in 2020 before finally ending a five-year playoff drought last season with an 11-6 record. However, while Kingsbury's job might not be in imminent danger, the late-season collapses by his team in each of the last two campaigns have cast doubt over whether he's the man to make Arizona into a true Super Bowl contender.
Heading into their bye week in 2020, the Cardinals were 5-2 and seemingly an emerging force in the NFC. But Kingsbury's squad lost six of its last nine games – including all four divisional matchups – to miss the first year of the expanded postseason. Arizona almost did the same last season, winning seven straight to start the year and entering its bye at 9-2 before backing into the playoffs at 11-6 (and again losing its two post-bye divisional games). An embarrassing blowout loss at the hands of the Rams in the wild-card round erased any remaining positive feeling about the Cardinals' season.
Even good news for Kingsbury comes with a sting. The relief of securing quarterback Kyler Murray's future after an offseason dominated by his contract standoff with Arizona was quickly undercut by the news that Murray's $230.5-million deal contains a "homework clause." While Murray's work ethic is in question, the Cardinals are now committed to him. So if things go wrong in 2022, Kingsbury will likely be the one who shoulders the blame.
Thermometer: ???
Kevin Stefanski, Browns
Of all the head coaches on this list, Stefanski is perhaps the most unlikely to be fired, regardless of what happens in Cleveland this season. The Browns are kickstarting a new era with Deshaun Watson, and Stefanski seems to have the full backing of the front office and ownership. Still, Stefanski is facing huge pressure this season, mainly due to Watson's pending NFL disciplinary investigation.
The Browns are coming off a disappointing campaign in 2021 when they missed the playoffs a year after finally snapping an 18-year postseason drought. Cleveland's roster is simply too talented to miss out on playing January football again. But Stefanski could be forced to keep the team afloat with journeyman Jacoby Brissett if Watson is given a significant ban. If the Browns are out of contention by the time Watson can play, Stefanski's seat will at least be warming up.
On the other hand, if Watson is available for the majority of the season, Stefanski would then be expected to deliver an immediate contender in a division that already has two elite AFC teams – the Bengals and the Baltimore Ravens. Meanwhile, the Pittsburgh Steelers, while in a reloading phase, will never be a pushover under Mike Tomlin. Perhaps Stefanski will get a pass this year, but the spotlight will shine bright on his team all season long.
Thermometer: ???