MLB Power Rankings: Padres on fire during ice-cold winter
Welcome to the second offseason edition of RunSportBet's MLB Power Rankings. Here, our editors rank each team midway through free agency.
1. Los Angeles Dodgers
| Previous Rank (Change) | FA money spent |
| --- | --- |
| 1 (-) | $4.75M |
The defending champs have taken a patient approach to the winter. Los Angeles traded for former All-Star reliever Corey Knebel, who has thrown just 13 1/3 innings since returning from Tommy John surgery, while their only signing – reliever Tommy Kahnle – won't pitch in 2021. Kahnle is recovering from his own Tommy John surgery, and likely won't return until 2022.
2. San Diego Padres
| Previous Rank (Change) | FA money spent |
| --- | --- |
| 3 (+1) | $25M |
It's going to be difficult for another team to have a better offseason than the Padres. General manager A.J. Preller added Blake Snell, Yu Darvish, and Ha-seong Kim over a 24-hour period and has built a team with a legitimate chance of taking down the Dodgers. Given how aggressive Preller has been, it wouldn't be shocking to see more moves before the season starts.
3. Atlanta Braves
| Previous Rank (Change) | FA money spent |
| --- | --- |
| 4 (+1) | $37M |
Alex Anthopoulos got most of his shopping done early this winter – which is often the case for the Braves GM. Adding veteran starters Charlie Morton and Drew Smyly on one-year deals gives Atlanta two solid arms for 2021. The short-term moves allow injured starter Mike Soroka to continue rehabbing while also keeping the door open for some young arms to make their way through the system in the future. The Braves still need to add a bat to replace Marcell Ozuna.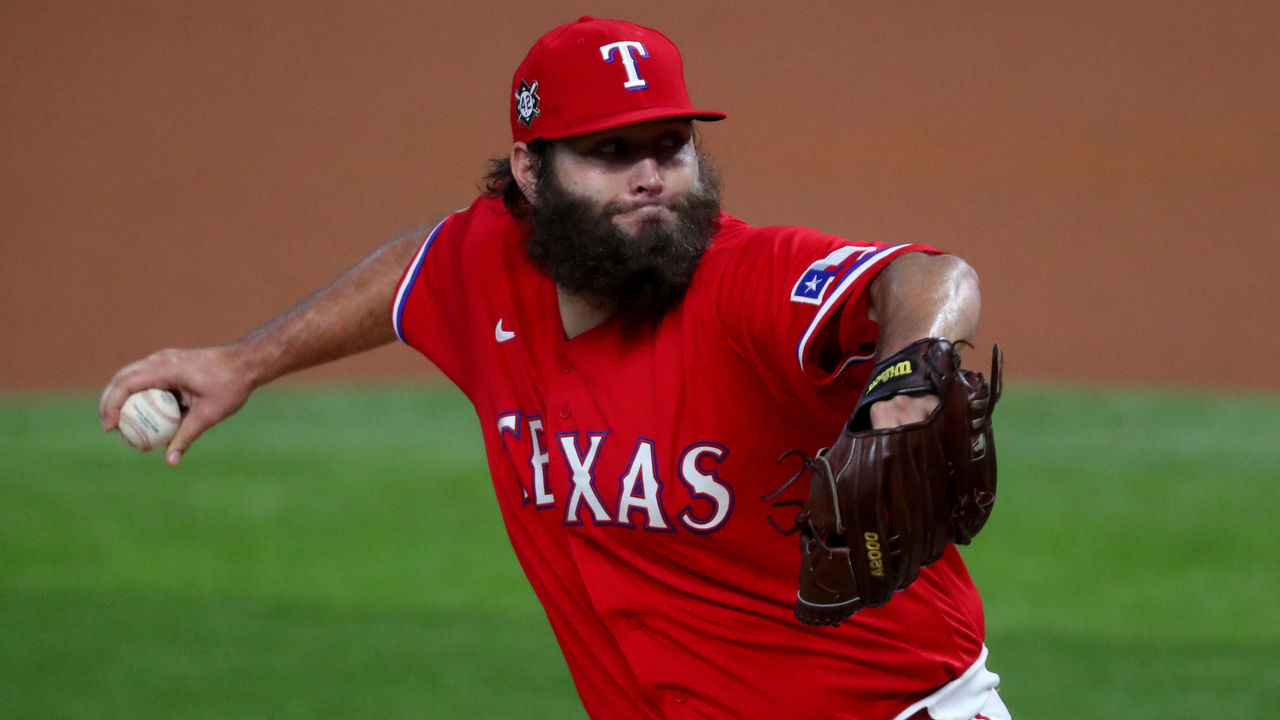 4. Chicago White Sox
| Previous Rank (Change) | FA money spent |
| --- | --- |
| 5 (+1) | $7M |
The White Sox vastly improved their rotation by adding Lance Lynn in a trade with Texas. They could still use another left-handed bat – Adam Eaton is fine but hardly the answer – and some help in the bullpen, but this team will enter 2021 better than they were last year. It's quite possible the road to the AL pennant runs through the South Side.
5. New York Yankees
| Previous Rank (Change) | FA money spent |
| --- | --- |
| 6 (+1) | $0 |
It's been eerily quiet around the Evil Empire. The team continues its awkward dance with DJ LeMahieu. Despite a reunion making too much sense for both sides, the star infielder remains unsigned. The Yankees haven't really been connected to any other players this offseason despite holes in the rotation. We don't expect New York to make $300-million expenditures every winter, but it's been strange to see it sitting on the sidelines.
6. Minnesota Twins
| Previous Rank (Change) | FA money spent |
| --- | --- |
| 7 (+1) | $2M |
So far, the Twins haven't re-signed slugging DH Nelson Cruz or made headway to bolster the rotation behind Kenta Maeda and Jose Berrios. Instead, Minnesota added Hansel Robles to the bullpen, essentially replacing Sergio Romo. Even without Cruz and Eddie Rosario, the lineup should be good enough to stay competitive, especially if rookie Alex Kirilloff lives up to a modicum of his potential. Still, with the White Sox improving, the Twins likely need a roster boost.
7. Tampa Bay Rays
| Previous Rank (Change) | FA money spent |
| --- | --- |
| 2 (-5) | $6M |
What a difference two months make. The AL champs declined Charlie Morton's option and followed that up by trading Blake Snell and Jose Alvarado. It's tough to criticize Tampa's front office given its recent track record, but it seems like the team has taken a sizeable step back in 2021. Still, the farm system is loaded with seven top-100 prospects, and it's likely they use some cash saved by cutting ties with those starters to help bring in new players.
8. Oakland Athletics
| Previous Rank (Change) | FA money spent |
| --- | --- |
| 8 (-) | $0 |
Change is – per usual – coming to Oakland. Marcus Semien appears to be on the way out, as does Liam Hendriks. The A's haven't replaced either, though – in fact, they've been quiet all winter. They'll need to strike at some point before spring to keep a hold on the AL West.
9. Houston Astros
| Previous Rank (Change) | FA money spent |
| --- | --- |
| 9 (-) | $0 |
George Springer is likely signing with either the Mets or Blue Jays. Justin Verlander is rehabbing from Tommy John surgery. And the Astros haven't made a noteworthy transaction. The lineup's top-six players still have tons of potential, especially if Yordan Alvarez and Carlos Correa stay healthy and Jose Altuve rebounds. Houston will need lots of help from within if it stays on the sidelines in free agency. Maybe this is the year long-touted prospect Forrest Whitley makes the leap.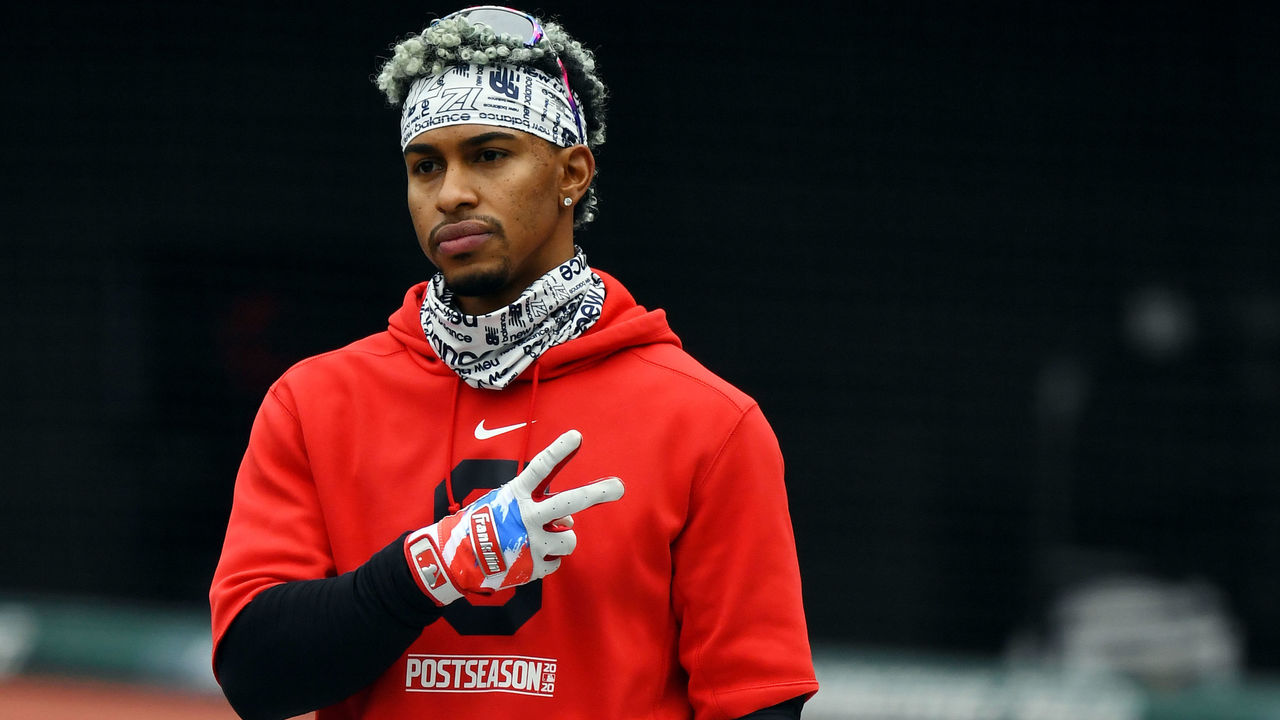 10. Cleveland Indians
| Previous Rank (Change) | FA money spent |
| --- | --- |
| 10 (-) | $0 |
The Indians' offseason hinges on what kind of return they can get for Francisco Lindor, as all signs point to the club finally trading the star shortstop. Regardless of the return, it's a safe bet to assume Cleveland will be worse next year. The club already parted ways with closer Brad Hand and slugger Carlos Santana, who joined the Royals in free agency. The starting rotation, which posted the second-best fWAR in the majors in 2020, didn't lose any pieces and should be a huge strength next season. The problem will be scoring runs.
11. New York Mets
| Previous Rank (Change) | FA money spent |
| --- | --- |
| 15 (+4) | $78.57M |
The Mets haven't made a significant splash this winter, but that hasn't stopped them from spending more than any other club. Catcher James McCann's 4-year, $40-million deal is the richest contract for any free agent this offseason, while Trevor May's two-year, $17.5-million signing is tops among relievers. Marcus Stroman accepting the team's qualifying offer was a bit of a surprise but is good value for New York on a one-year deal.
12. Cincinnati Reds
| Previous Rank (Change) | FA money spent |
| --- | --- |
| 12 (-) | $0 |
Jeff Hoffman, a former top prospect who's struggled to make an impact in the majors, represents the Reds' lone offseason acquisition. It's not a great indicator of this team's direction. Cincinnati could still make some moves to contend in an entirely winnable division, or it could sell it all and start rebuilding. We'll hopefully know more about where this team stands by the time spring training begins. After seeing the haul the Rays received for Snell, the Reds could do very well if they opt to trade Luis Castillo.
13. Washington Nationals
| Previous Rank (Change) | FA money spent |
| --- | --- |
| 16 (+3) | $0M |
The Nationals dealt from a position of strength and traded a pair of pitching prospects to the Pirates for slugger Josh Bell, who scuffled through the 2020 season after setting career highs across the board in 2019. Assuming Bell returns to form, the Nationals will need more punch from the lineup behind Trea Turner and Juan Soto. It's also Max Scherzer's final year under contract, so the Nationals have some work to do if they intend to pursue another title with him leading the way.
14. Toronto Blue Jays
| Previous Rank (Change) | FA money spent |
| --- | --- |
| 13 (-1) | $8M |
The Blue Jays have shown interest in almost every free agent, but only Robbie Ray has taken their money. Toronto is still expected to make a major splash – or two – and most of its targets remain available. If the front office has it their way, they'll pull off the type of winter the Padres have executed.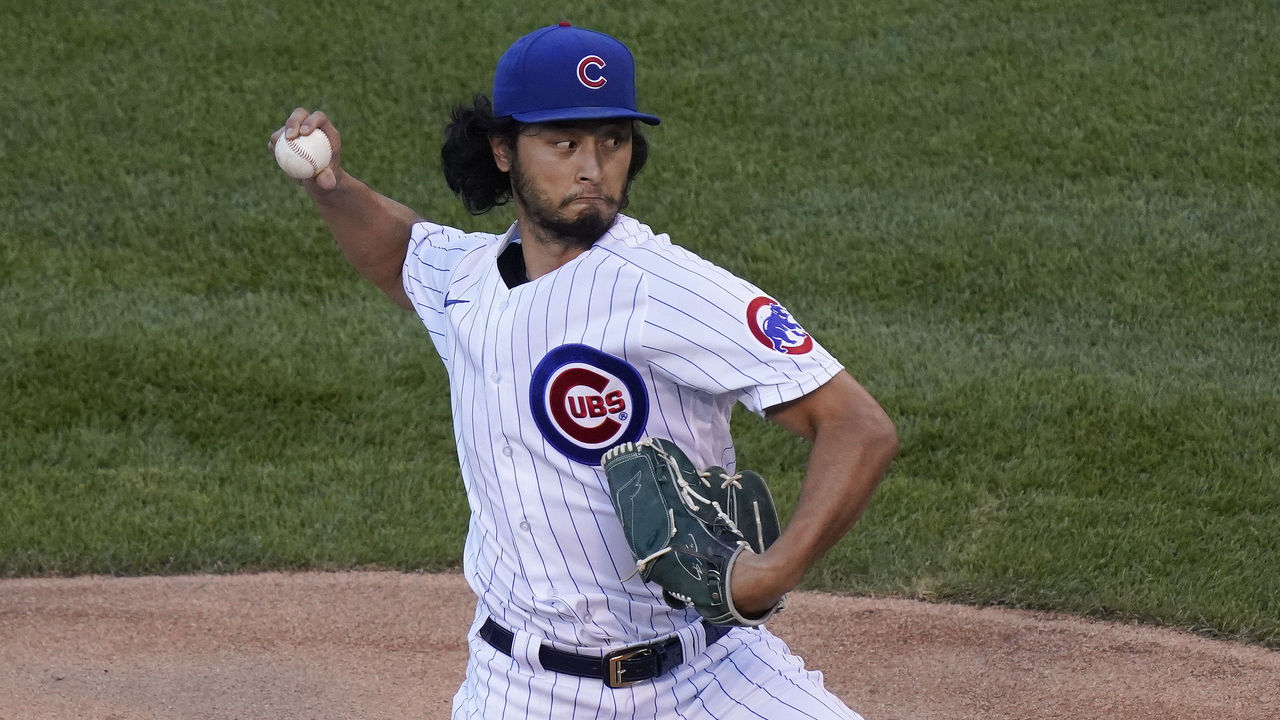 15. Chicago Cubs
| Previous Rank (Change) | FA money spent |
| --- | --- |
| 11 (-4) | $750K |
Any shine from the 2016 World Series championship has officially worn off. Theo Epstein jumped ship ahead of a rebuild, leaving longtime partner Jed Hoyer behind to sell off the pieces. Kyle Schwarber was non-tendered, Yu Darvish was given away for a bunch of future lottery tickets, and the core that ended the curse – Kris Bryant, Anthony Rizzo, and Javier Baez – could all be playing for different teams in 2021. It's shocking how quickly things have changed on the North Side.
16. St. Louis Cardinals
| Previous Rank (Change) | FA money spent |
| --- | --- |
| 14 (-2) | $0M |
St. Louis seems to be content operating on the sidelines. Kolten Wong, Yadier Molina, and Adam Wainwright are all free agents, and while there's rumored interest of a reunion with all three, there's been little action. The Cardinals should capitalize on their biggest rival in Chicago selling off, and it's been discouraging to see how inactive they've been. Even reuniting with franchise icons in Molina and Wainwright likely won't – and shouldn't – be enough to please the fanbase.
17. Los Angeles Angels
| Previous Rank (Change) | FA money spent |
| --- | --- |
| 19 (+2) | $1.125M |
Raisel Iglesias and Alex Claudio are the kind of relievers the Angels needed to acquire to start building some pitching depth, and they'll help a lot in 2021. There are still holes to be filled, but it feels like there's a semblance of direction in Anaheim for the first time in a while.
18. Boston Red Sox
| Previous Rank (Change) | FA money spent |
| --- | --- |
| 21 (+3) | $5.2M |
Boston's biggest acquisition this offseason might come in the dugout with the rehiring of manager Alex Cora. Luckily for Chaim Bloom, he won't need to trade Mookie Betts this winter. Instead, he's spent his time making minor moves, bringing in slugging outfielder Hunter Renfroe and swingman Matt Andriese. After resetting any luxury-tax penalties, the Red Sox are expected to be aggressive ahead of spring training.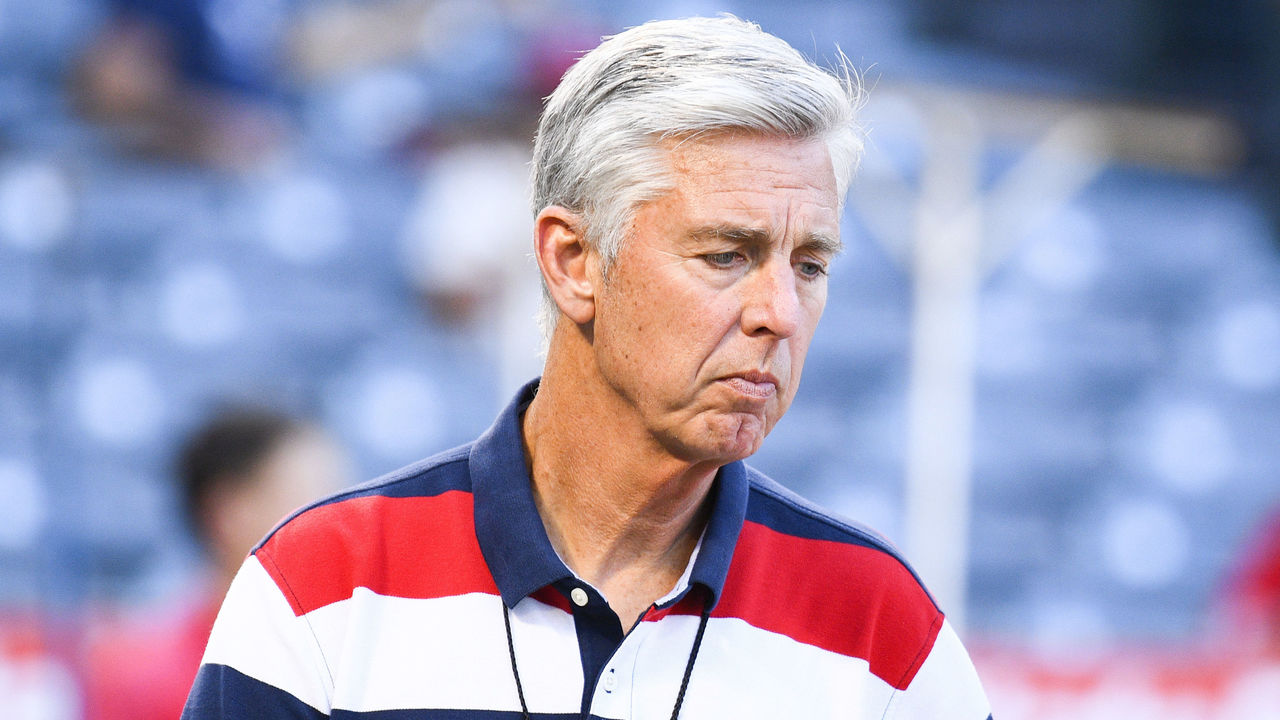 19. Philadelphia Phillies
| Previous Rank (Change) | FA money spent |
| --- | --- |
| 17 (-2) | $0 |
The perpetually underachieving Phillies made one of the biggest shocks of the offseason by hiring Dave Dombrowski. "Dealin' Dave" isn't the rebuilding type, so expect the Phillies to be aggressive in free agency and via trade. So far, the only significant move came when Philadelphia acquired reliever Jose Alvarado from the Rays. A reunion with free agent J.T. Realmuto would make Bryce Harper happy, but the Phillies have multiple holes, and the All-Star catcher won't fill all of them on his own.
20. Miami Marlins
| Previous Rank (Change) | FA money spent |
| --- | --- |
| 18 (-2) | $13.3M |
The Marlins returned to the postseason last year for the first time since 2003. However, a lot of questions remain after they were swept by the Braves in the NLDS. Miami needs to prove it can compete during a 162-game season. The lineup is solid but doesn't have any legit stars. The young rotation is talented despite a lack of experience. General manager Kim Ng also hasn't done much to improve the roster outside of adding veteran reliever Ross Detwiler.
21. Milwaukee Brewers
| Previous Rank (Change) | FA money spent |
| --- | --- |
| 20 (-1) | $825K |
Luke Maile is Milwaukee's lone big-league acquisition this winter, and that won't move the needle. Fortunately for the Brewers, they play in a pretty sorry division. They also still have Christian Yelich, Josh Hader, and Devin Williams, while Lorenzo Cain will return in 2021. Milwaukee can still contend for a playoff spot even if it doesn't do anything besides the Maile deal, but that says more about the NL Central's state than the Brewers'.
22. Colorado Rockies
| Previous Rank (Change) | FA money spent |
| --- | --- |
| 22 (-) | $0 |
Nolan Arenado may still want out and could get his wish sooner than later. Meanwhile, star shortstop Trevor Story is entering the final year of team control. Could the Rockies move them both? With the Dodgers clutching to the title of the NL West's best team and the Padres making serious inroads, the Rockies don't look like serious contenders with or without its excellent left side of the infield. Maybe a hard reset is the best action. Obviously, they could rebuild around Story, but that requires him signing an extension, which may not be in the cards.
23. San Francisco Giants
| Previous Rank (Change) | FA money spent |
| --- | --- |
| 23 (-) | $26.85M |
The Giants' pitching staff is in a good spot after the club locked up Kevin Gausman, Anthony DeSclafani, and Matt Wisler. Gausman, posting a 3.09 FIP over 59 2/3 innings last season, is projected as San Francisco's Opening Day starter, while DeSclafani was solid with the Reds in 2019, accruing a 3.89 ERA in 31 starts. Wisler could end up closing after putting up career numbers with the Twins in 2020. The 28-year-old allowed just three earned runs in 18 appearances with 25 strikeouts.
24. Arizona Diamondbacks
| Previous Rank (Change) | FA money spent |
| --- | --- |
| 24 (-) | $4.25M |
The D-Backs haven't done much of anything this winter. They're likely banking on Madison Bumgarner – last winter's prized acquisition – returning to form after his dismal debut in the desert. That's a lot to put on MadBum's plate, but it's what he signed up for. Arizona needs to do more to be taken seriously as contenders.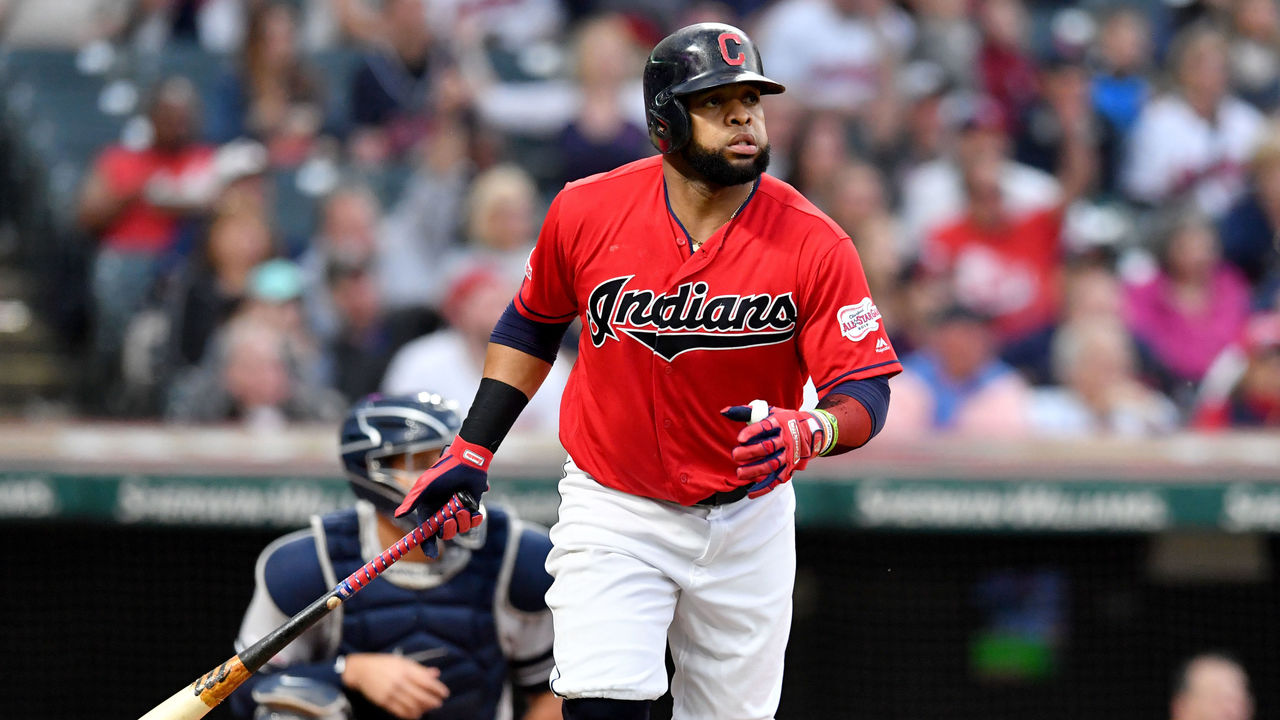 25. Kansas City Royals
| Previous Rank (Change) | FA money spent |
| --- | --- |
| 26 (+3) | $40M |
Don't look now, but the Royals have arguably been the busiest team on the free-agent front. They aren't competing for the biggest names, but the signings of Greg Holland, Mike Minor, Michael A. Taylor, and Carlos Santana show that Kansas City has filled its roster with cost-effective players. As cynical as that sounds, the front office likely recognizes this club isn't in a position to jump immediately into its next contention cycle. Still, they won't be content to simply roll over for the competition.
26. Seattle Mariners
| Previous Rank (Change) | FA money spent |
| --- | --- |
| 25 (-1) | $6.8M |
Jerry Dipoto has focused on improving a Mariners bullpen that finished with the AL's worst ERA (5.92) and fWAR (minus-1.5) last season. Seattle went out and signed Chris Flexen, who played in the KBO in 2020, picked up Keynan Middleton in free agency, and brought in Rafael Montero through a trade. The latter will likely get the ball in the ninth inning to start 2021 after recording eight saves with a 9.7 K/9 for the Rangers last year.
27. Baltimore Orioles
| Previous Rank (Change) | FA money spent |
| --- | --- |
| 26 (-1) | $0 |
It's still a full-scale rebuild in Baltimore. Aside from trading Jose Iglesias to the Angels, the Orioles haven't done anything this offseason. It'll probably be another few winters before they start making significant acquisitions.
28. Detroit Tigers
| Previous Rank (Change) | FA money spent |
| --- | --- |
| 27 (-1) | $3.25M |
The rebuilding Tigers added Jose Urena after he was DFA'd by the Marlins, but the real test is to see if touted hurlers Casey Mize and Tarik Skubal can emerge as rotation stalwarts. Detroit needs offensive help, and it's not a given that Spencer Torkelson, the club's top pick in 2020, will make his big-league debut this summer. The roster has promise, but there's still time before it truly takes shape. Miguel Cabrera saw some of his power return with 10 homers in 57 games last year, and the Tigers will hope for more of the same as he remains under contract through at least 2023.
29. Texas Rangers
| Previous Rank (Change) | FA money spent |
| --- | --- |
| 29 (-) | $9.6M |
What a difference a year makes. The Rangers were a sleeper team heading into 2020 after adding Corey Kluber, Kyle Gibson, and Jordan Lyles to a rotation that already had Mike Minor and Lance Lynn. Now, only Gibson and Lyles remain. Kluber became a free agent, Minor was dealt at the trade deadline, and Lynn moved to the White Sox. Dane Dunning, sent in the deal with Chicago, is projected to start alongside newly-acquired Japanese import Kohei Arihara. David Dahl and Nate Lowe are intriguing players if they get enough at-bats.
30. Pittsburgh Pirates
| Previous Rank (Change) | FA money spent |
| --- | --- |
| 30 (-) | $0 |
The Pirates are lucky they can't fall any farther. General manager Ben Cherington's hiring should be viewed as a good thing for the franchise's long-term future, but this team is going to be tough to watch in 2021 – much like they've been the past five seasons. Josh Bell was the first domino to fall; expect any veteran on the roster to be made available in trade talks going forward.