Giroud's gymnastics give Chelsea crucial advantage over Atletico Madrid
At 34, Olivier Giroud's athleticism is supposed to be waning.
Supposed to be waning.
The striker scored a spectacular overhead kick in the 68th minute of Chelsea's Champions League last-16 bout with Atletico Madrid on Tuesday, securing a huge 1-0 away win for his club.
His acrobatic effort was initially ruled out for offside but the decision was overturned following a video review because Atleti's Mario Hermoso – rather than Blues midfielder Mason Mount – was found to have made the telling touch to Giroud.
Diego Simeone's starting XI caused some surprise. Angel Correa, Joao Felix, Thomas Lemar, and Luis Suarez were all picked in a seemingly attacking lineup from the notoriously conservative Atleti coach, but Thomas Tuchel's team was more positive in its approach.
Chelsea's likeliest inroads in the first half were down the flanks, with Callum Hudson-Odoi and Mount displaying a good understanding on the right-hand side and Marcos Alonso delivering dangerous crosses toward Giroud from the left. But the two sides went in goalless at the break.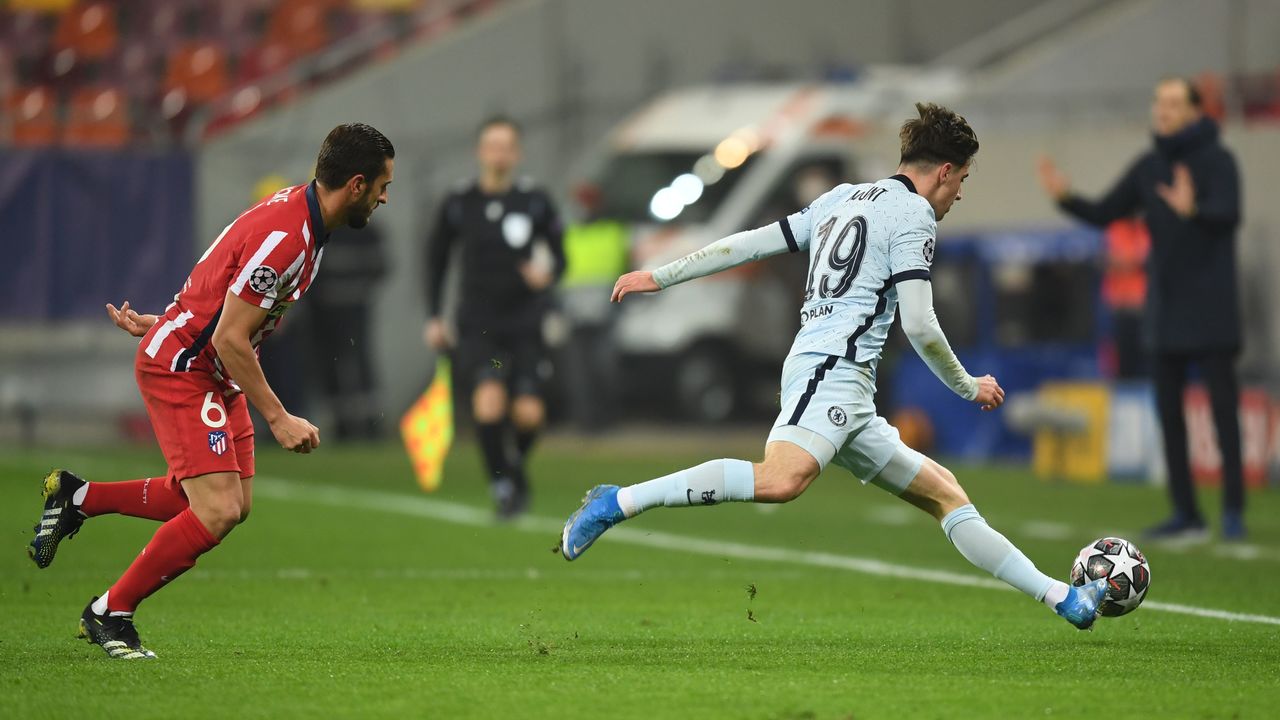 The English outfit had less joy out wide in the second period and the match seemed to be petering out into a respectable 0-0 draw at Bucharest's Arena Nationala – Atletico Madrid's makeshift home due to coronavirus travel restrictions.
That was, however, until Giroud showed a flagrant disregard for gravity and dealt Simeone his first "home" defeat in the Champions League knockout rounds. It was yet another sublime finish for the Frenchman's ever-fattening highlight reel.
"We know the importance of the away goal in European cups, which is why I was very pleased to help the team to win the game," Giroud said post-match, as quoted by The Guardian's Simon Burnton.
He added: "I just tried to focus on hitting the ball well. I was pleased to see the ball in the back of the net, but to be honest, I had no clue about being offside or not."
Atletico Madrid didn't muster a shot on target and sat deep for most of the 90 minutes. So much for that attack-minded XI.
The second leg will be contested at Chelsea's Stamford Bridge on March 17.