Finding homes for the 10 best remaining NFL free agents
The biggest splashes of NFL free agency have been made, but before the league turns its collective sight toward April's draft, there are still a handful of big-name players left on the open market who need to find new teams.
Here, we predict the landing spots and contracts for the 10 most notable remaining free agents:
Jadeveon Clowney
After failing to land a lucrative contract last offseason, Clowney bet on himself by signing a one-year deal with the Tennessee Titans. However, his chances of securing the desired contract evaporated amid an injury-shortened season in which he failed to register a sack.
Landing with a team that already has a great pass-rusher or pass-rushing group would be ideal for Clowney. Though his sack totals have been low of late, he's still capable of collapsing the pocket. He ranked 60th in pressures with 28 in 2020 despite playing in just eight games, according to PFF.
The Cleveland Browns, who pursued Clowney in 2020, stand out as a top option. With Myles Garrett drawing focus, Clowney would be better-placed to turn those pressures into sacks. The Dallas Cowboys aren't bringing back Aldon Smith, so Clowney could fit well opposite Demarcus Lawrence. The Los Angeles Chargers also need a new partner for Joey Bosa with Melvin Ingram gone.
Prediction: Signs with Browns on 1-year deal worth $7M
Richard Sherman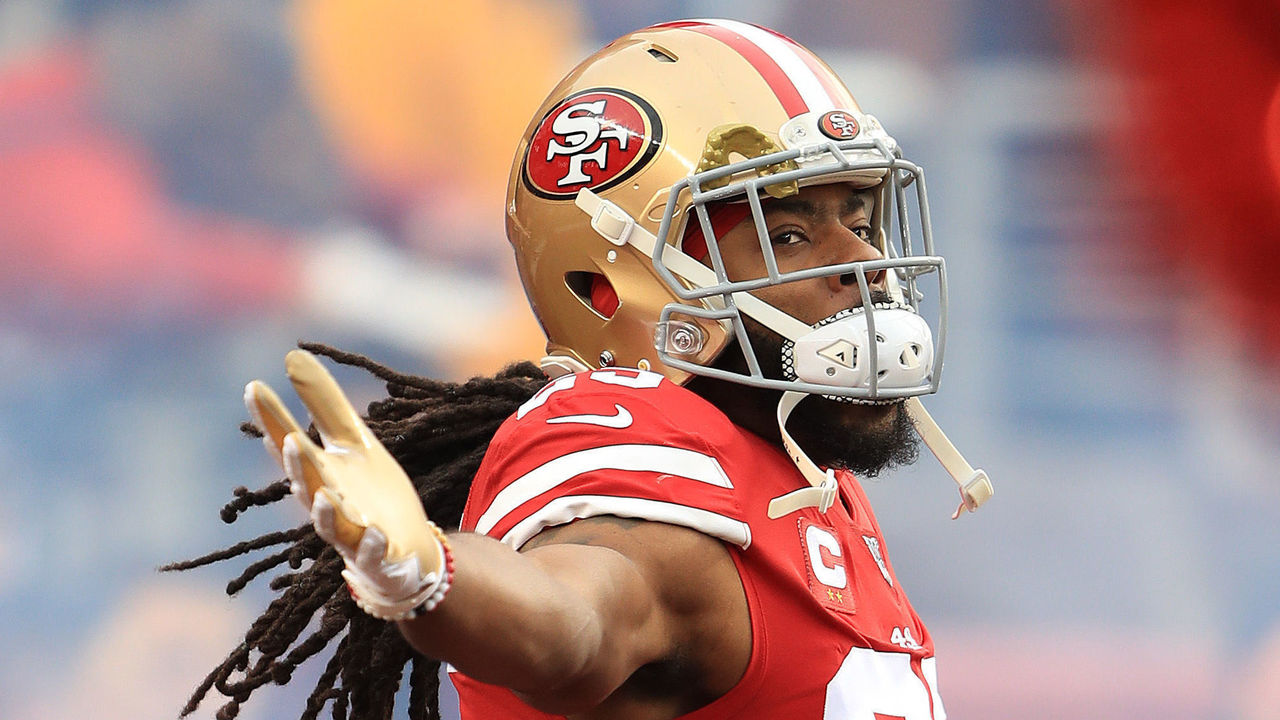 Three teams jump out as realistic spots for Sherman because they run similar schemes to the ones the cornerback has excelled in before, even if they aren't the sure-fire contenders he said he wants to land with for his last two NFL seasons before retirement.
The Las Vegas Raiders and Cowboys hired former Seattle Seahawks coordinators Gus Bradley and Dan Quinn, respectively, to run their defenses. Meanwhile, the New York Jets picked Robert Saleh – Sherman's coordinator with the San Francisco 49ers – as their new head coach. Playoff-caliber options include a reunion with the Seahawks, who lost Shaquill Griffin in free agency, and the New Orleans Saints, who need a starter alongside Marshon Lattimore.
Sherman may not be what he once was, and he's coming off an injury-shortened season. But he is just a year removed from a second-team All-Pro appearance and could definitely still help a contender as a more complimentary piece.
Prediction: Signs with Saints on 2-year deal worth $14M
Antonio Brown
Brown, who played in only one game in 2019, was suspended for the first eight weeks of 2020 before signing with the Tampa Bay Buccaneers in late October. The wide receiver remains engaged in a civil lawsuit regarding sexual assault allegations against him, so the number of teams willing to risk signing him is likely small.
A reunion with the Bucs makes the most sense. Bruce Arians and Tom Brady sang Brown's praises last year amid a 483-yard campaign. With Mike Evans and Chris Godwin still atop the depth chart, the Bucs could again sign Brown as a luxury rather than a key piece, minimizing the risk he brings.
The Seahawks and Baltimore Ravens are the other two logical spots for Brown. Russell Wilson pushed hard to sign Brown before he joined the Bucs; Seattle has two great receivers already but also needs to keep its quarterback happy. The Ravens finally signed a free-agent receiver in Sammy Watkins, but he's hardly a No. 1 option, and Lamar Jackson needs better receiving threats.
Prediction: Signs with Seahawks on 1-year deal worth up to $3M
Melvin Ingram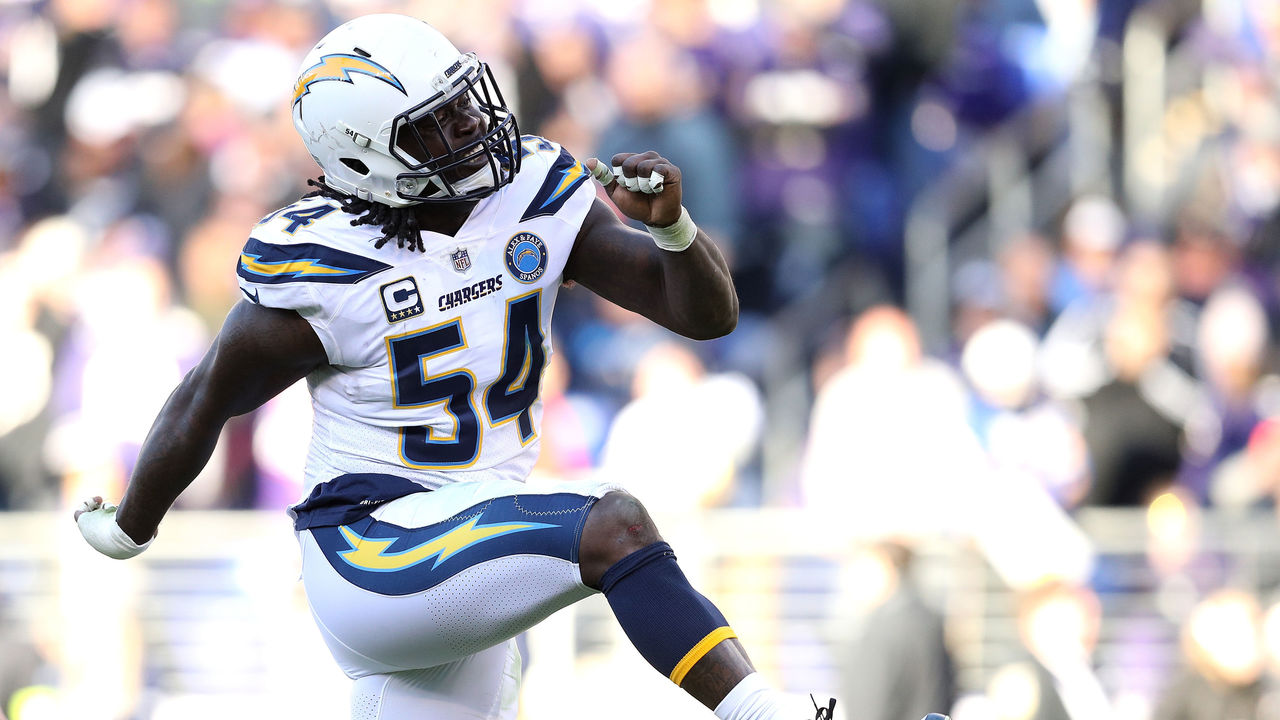 Ingram is a free agent for the first time in his career after nine seasons with the Chargers. The defensive end had 24.5 sacks from 2017 to 2019, but he didn't record any quarterback takedowns last season while missing nine games due to a knee injury.
Ingram, who will turn 32 in April, recently visited the Kansas City Chiefs but left without signing. A deal is still possible, and it's a solid fit considering he can be a complementary piece alongside Frank Clark and Chris Jones. The former Chargers standout could also draw interest from teams in need of a veteran edge like the Indianapolis Colts and Ravens.
Prediction: Signs with Chiefs on 2-year deal worth $17M
Alex Smith
Smith's miraculous return was a much-needed injection of hope in 2020. But the feel-good story aside, the quarterback was bad. He ranked 34th out of 35 in QBR, ahead of only teammate Dwayne Haskins. Smith also finished 31st in yards per attempt, 32nd in interception percentage, and 33rd in touchdown percentage. Washington won five of six games with Smith under center despite his play, not because of it.
If Smith wants to continue his career, a backup role in which he can mentor a young quarterback is likely his only bet. And the 2020 Comeback Player of the Year is ideal for that given what he's overcome. But there aren't a lot of those spots left at this stage of the offseason, so it's possible the decision to retire is taken out of Smith's hands.
Prediction: Signs with Jaguars on 1-year deal worth $4M
Mitchell Schwartz
Schwartz, who was cut by the Chiefs, is coming off back surgery and played in only six games in 2020. But when healthy, he's among the best right tackles. Though Schwartz wasn't his usual dominant self in his limited appearances, ranking 31st among offensives tackles by PFF, he should still get a lot of competition for his services.
The Titans and Ravens are logical fits for the veteran lineman. The former cut right tackle Dennis Kelly and loves hard-nosed run blockers like Schwartz, and the latter will need a replacement for Orlando Brown if it grants him his trade request.
Prediction: Signs with Titans on 2-year deal worth $25M
K.J. Wright
Wright has been arguably one of the league's most underrated defenders during his time in Seattle, likely due to the presence of star Bobby Wagner. He's still highly effective despite entering his 11th season, ranking eighth among linebackers in 2020 by PFF.
A return to the Seahawks – the only team Wright has played for – should still be in the cards. But he said he won't give Seattle a hometown discount, and if a deal was going to happen, you'd expect it would've by now. The veteran said the Cowboys are among his "dream teams," and a reunion with Quinn makes sense, though money could be an issue for Dallas.
Prediction: Signs with Cowboys on 3-year deal worth $23M
Justin Houston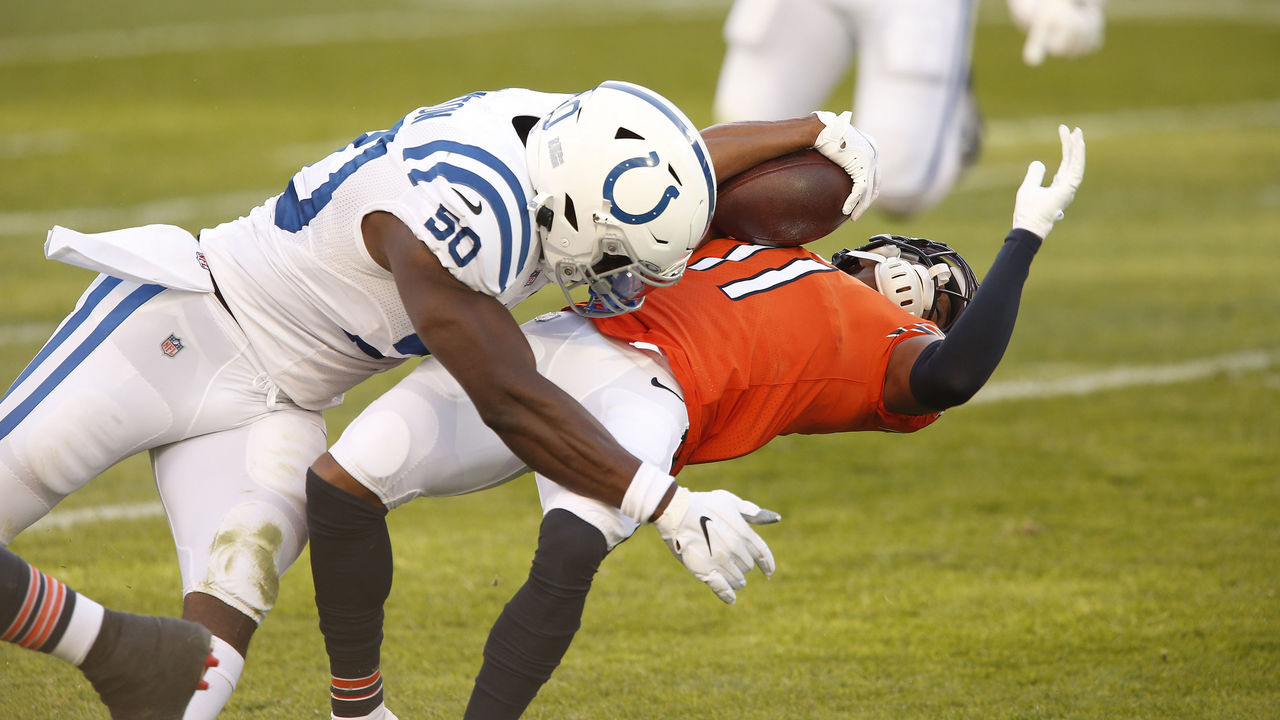 He's no longer an alpha pass-rusher, but Houston remains a reliable presence, having racked up 19 sacks in his two seasons in Indianapolis. A return to the Colts seems like the best bet. Indy has already lost Denico Autry, and though it may want to see what it has in Ben Banogu and Kemoko Turay, bringing back Houston is a smart insurance policy.
The 32-year-old should have other suitors, given that he finished sixth in pass-run win rate and with the draft's lack of Day 1-ready pass-rushers. The Titans could continue to add to their arsenal after landing Bud Dupree, or a return to the Chiefs is possible given their interest in Ingram.
Prediction: Signs with Colts on 1-year deal worth $10M
Russell Okung
It's somewhat surprising Okung remains available at this stage of free agency. He isn't a top-tier left tackle and will turn 33 years old during the 2021 season, but he's a consistently solid pass-protector in a league that is always short on those kinds of players.
An obvious landing spot is the Chiefs, who need a replacement for Eric Fisher and have prioritized bolstering Patrick Mahomes' protection. Okung would be a good consolation prize after the team's failed Trent Williams pursuit and would come at a far more manageable price. A return to the Carolina Panthers is still possible, while the Chicago Bears and Colts also have a need at left tackle.
Prediction: Signs with Chiefs on 3-year deal worth $33M
A.J. Bouye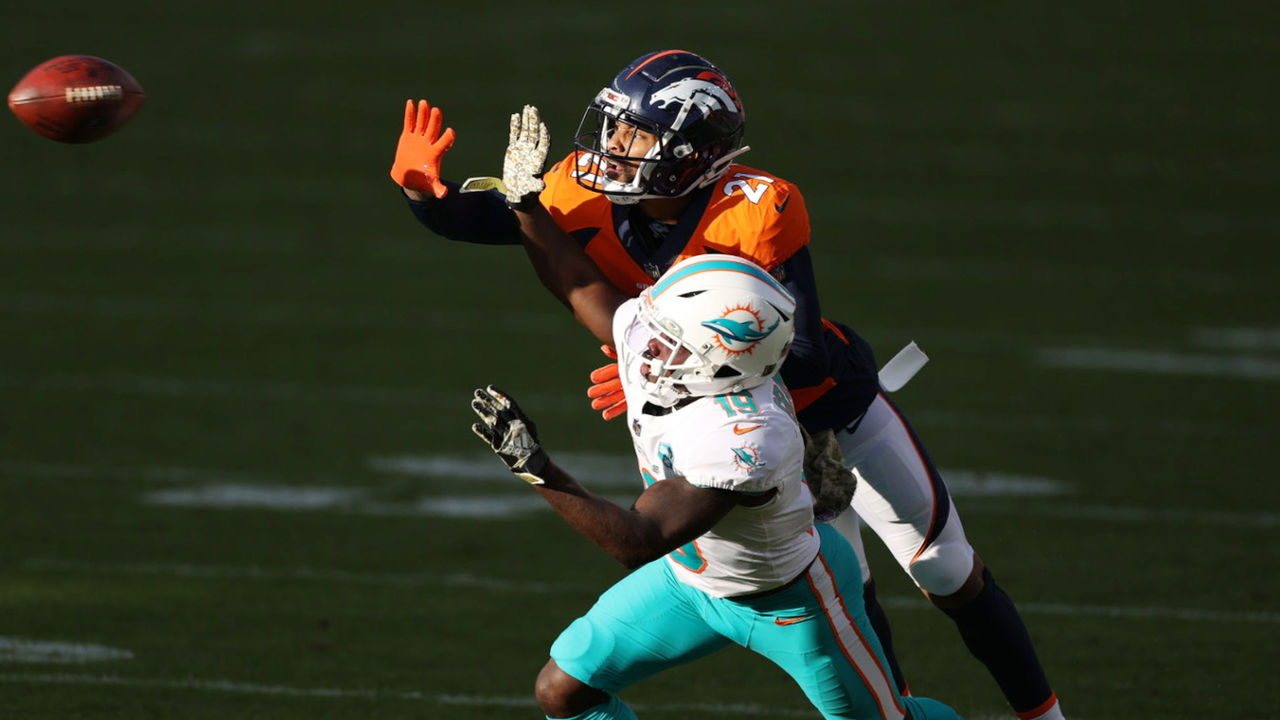 Bouye has been on a downward trend since a Pro Bowl season in 2017. The former Denver Broncos cornerback was ranked 87th in 2020 by PFF and 93rd in his final year with the Jacksonville Jaguars in 2019. He's likely among the players who will have to wait until after the draft to evaluate his options.
But he should enter training camp with a chance to compete for a depth role with a team. The Pittsburgh Steelers have a need at cornerback after granting Steven Nelson his release. Meanwhile, the Raiders brought in Bouye for a visit several weeks ago, and they could revisit their interest post-draft.
Prediction: Signs with Raiders on 2-year deal worth $3.5M