Falcons' Younghoe Koo asks thief to return cleats from stolen Jeep
Atlanta Falcons kicker Younghoe Koo is pleading for the return of his cleats after someone made off with his Jeep over the weekend.
Koo revealed Sunday morning on Instagram that his Jeep Grand Cherokee was stolen. He posted a photo of an empty parking space and asked the thief to bring back his cleats.
"MFs stole my Jeep smh. Can you just bring my cleats back tho?" Koo wrote. "I won't even be mad bro just bring all my cleats back so I can go kick."
As of Monday morning, Koo's Jeep and cleats had yet to be returned.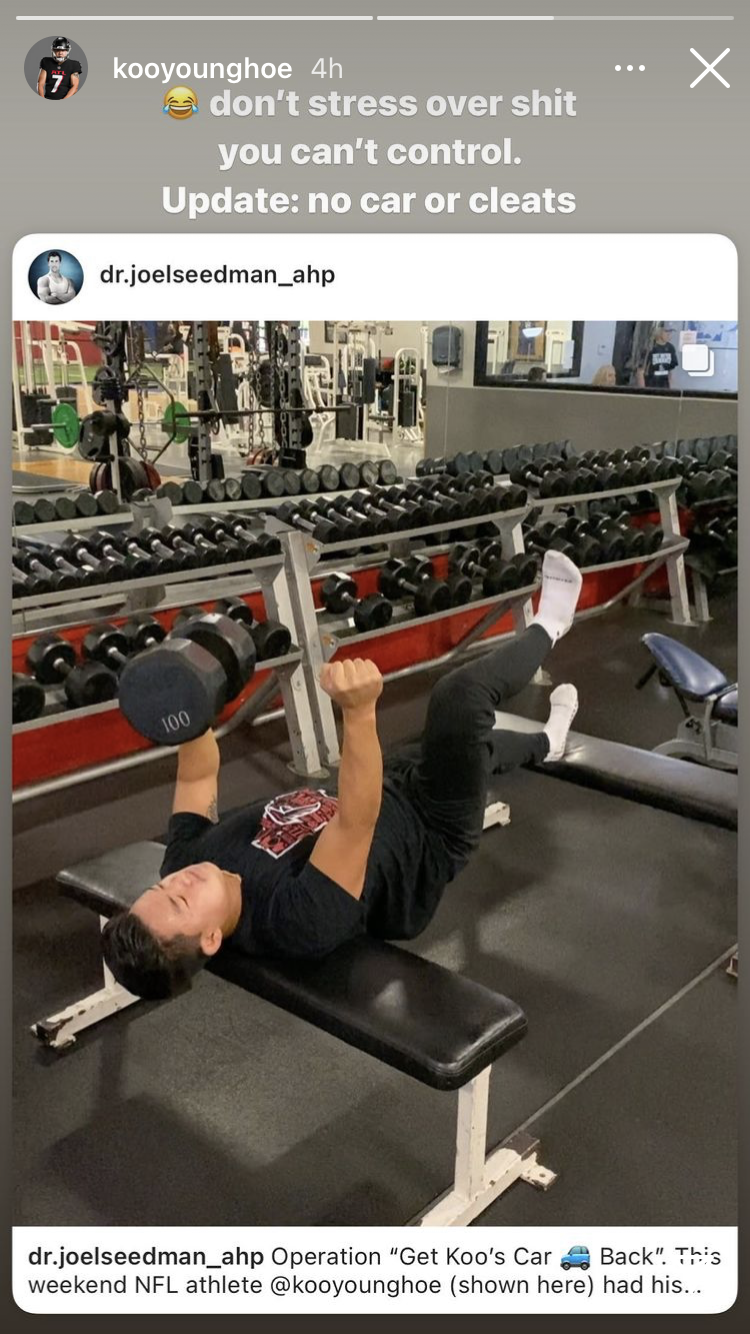 Koo led the NFL with 37 made field goals last season to earn the first Pro Bowl selection of his career. The 26-year-old re-signed with the Falcons in March.