Eye on England: Rashford's off-pitch victories should inspire fellow players
Every Monday, RunSportBet's Daniel Rouse breaks down the week that was in English football. Welcome to the "Eye on England."
Marcus Rashford was the main story on Friday before a ball was kicked, and it was for all the right reasons.
The forward's return to fitness ahead of Manchester United's 1-1 draw at Tottenham would've normally been a key talking point at Thursday's press conference. Instead, manager Ole Gunnar Solskjaer praised his player for how he "changed the lives of so many kids."
Two days prior, Rashford implored the British government to pledge a further £120 million in food vouchers for low-income families. The prospect of Solskjaer fielding Rashford, Paul Pogba, and Bruno Fernandes all at once didn't seem so important after the 22-year-old's feats off the pitch.
It's commonplace for players in England to not take a stance on larger social matters. Plenty of musicians align themselves with political ideologies and some film directors weave wider messages into their narratives, but footballers remain silent. They fear negative headlines or upsetting an overbearing agent; even someone from the team's communications department hovering in the distance is enough to subdue a player.
The news of 52% of the British population voting to leave the European Union dominated press conferences during Euro 2016. Italian defender Giorgio Chiellini warned that "discontent shouldn't lead to a vote for disintegration" and was concerned there would be a "domino effect" of separatist movements throughout Europe.
Harry Kane, meanwhile, aired a distinctly different view to Chiellini's when asked for his thoughts on Brexit. Rather, the England striker – who, like Rashford, returned to the pitch on Friday after his own injury problems – elected not to have an opinion at all.
"I don't know enough about it to be concerned about it," Kane said. "And I don't think the other players do as well."
Brexit would significantly change the United Kingdom's political future and potentially raise hurdles for Kane if he wanted to test himself on the continent during his career. However, he apparently didn't care and took it upon himself to suggest his teammates didn't either.
Rashford, on the other hand, chose to ignore the outside noise. As a man raised in a low-income family in south Manchester, the forward was sensitive to the plight of children amid the greater financial insecurity triggered by the coronavirus pandemic. He began by working to raise enough money to provide three million meals for vulnerable people and achieved that target two-and-a-half weeks ahead of schedule.
He wasn't finished. Rashford vowed to "keep fighting until no child in the U.K. has to worry about where their next meal is coming from."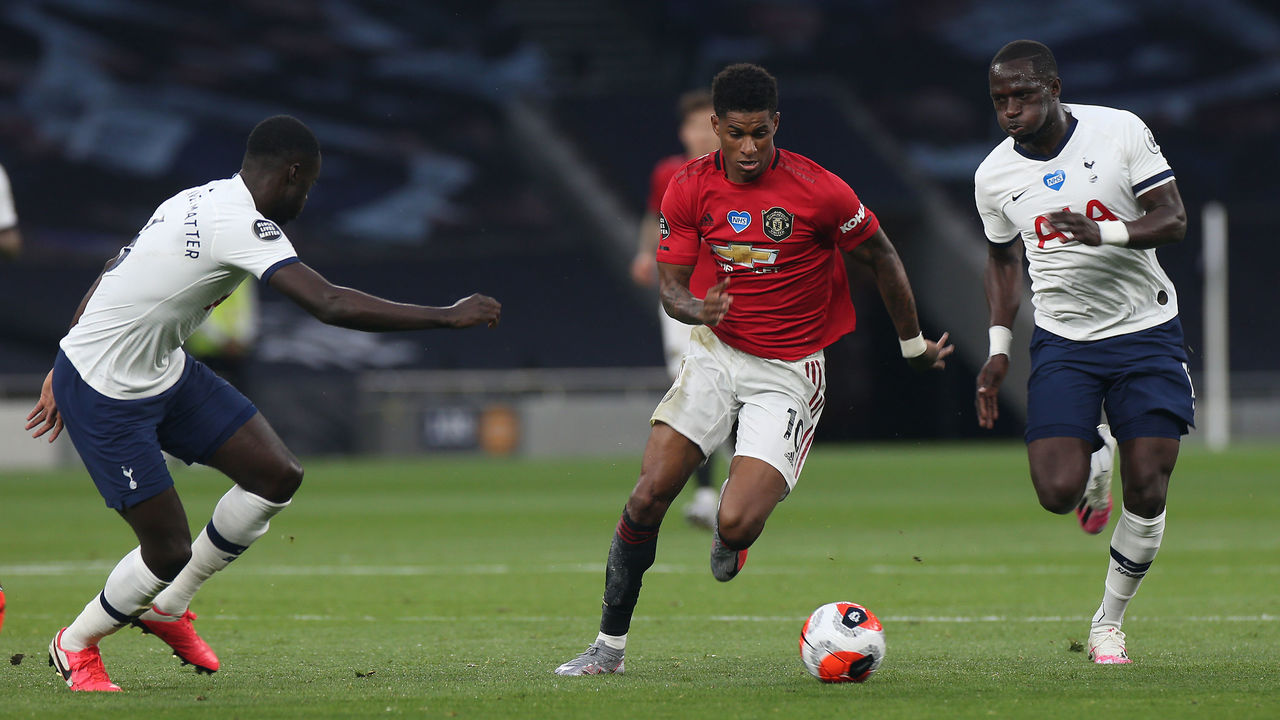 The young forward's next move was to find out who is responsible for the government's food voucher scheme, which supplies free school meals to children in need. He also asked families to send him short videos detailing their concerns about the program stopping over the school holidays.
His research was followed by the demand that Boris Johnson's government reversed its decision to halt meals over the summer.
"The government has taken a 'whatever it takes' approach to the economy – I'm asking you today to extend that same thinking to protecting all vulnerable children across England," Rashford wrote in an open letter.
"I encourage you to hear their pleas and find your humanity," he added. "Please reconsider your decision to cancel the food voucher scheme over the summer holiday period and guarantee the extension."
So far, 2020 has been a terrible year, but it could be a crucial time for positive change. The Black Lives Matter movement has gathered momentum since George Floyd was killed in police custody, providing hope that the human race is finally treading the long road toward racial equality. The pandemic also exposed the questionable priorities of some governments, and Rashford recognized how his status could possibly help recalibrate the misfiring Conservative party.
Rashford's prominent position helped him rapidly gather support inside and outside the sporting sphere. Fans from clubs across the country set their tribalism aside to assist his initiative.
And Rashford achieved a result better than any he can earn on a football pitch. The government's surprise U-turn came hours before the matter was set to be discussed in the House of Commons.
Hopefully, when they're quizzed in the future on important matters outside the game, Kane and other footballers think about how Rashford supported the country's overlooked lower classes during the pandemic. Voices don't get much louder than a football player's in the United Kingdom, so they should be used.
Further thoughts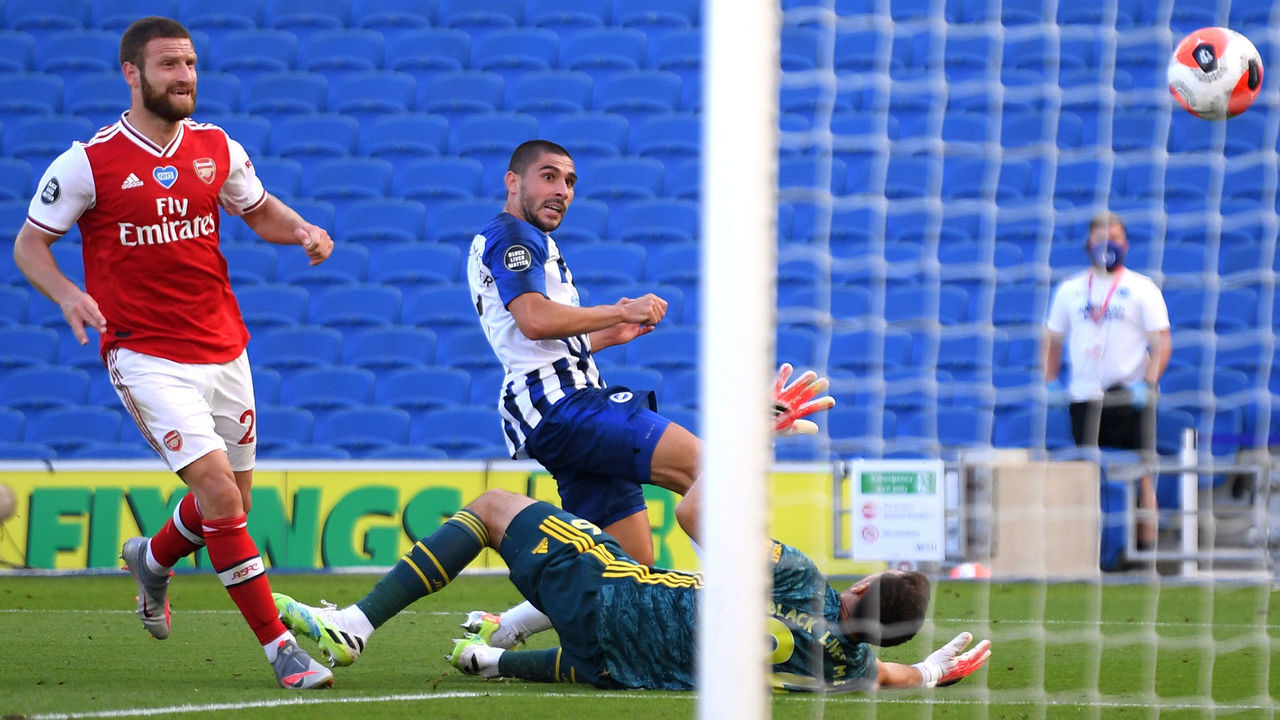 Brighton aren't brutes
It would be easy to dub Brighton & Hove Albion's 2-1 win over Arsenal as a clinic in roughhousing. Yves Bissouma committed six fouls on Saturday but wasn't cautioned by the referee. Neal Maupay somehow didn't receive a yellow card when his unnecessary challenge on Bernd Leno resulted in the goalkeeper being stretchered off, and then he scored the 95th-minute winner.
"Arsenal players maybe need to learn humility sometimes. They were talking a lot. They got what they deserved," Maupay said after he was at the center of a post-match fracas.
Brighton's performance, though, was a one-off. The Gunners tend to struggle with physicality so Brighton endeavored to expose that weakness. The Seagulls have actually fouled fewer times than Arsenal have this season and also rank higher than the north London club in overall distance of progressive passes (fourth), completed passes (sixth), passes into and touches in the attacking third (both seventh), and total shots (eighth).
Graham Potter has quickly implemented a positive game plan on the south coast, but finishing has let down the club this season. If Brighton survive relegation, expect a greater understanding of Potter's methods to help push them higher up the standings next term.
Effervescent Roy
Roy Hodgson is one of the managers of the season. A coach's influence wanes when they can no longer communicate with the modern-day footballer, but Hodgson, who will turn 73 in August, can still enliven a squad that has an average age over four decades his junior.
With Sunday's 2-0 victory at Bournemouth, Crystal Palace have recorded four wins in a row and haven't conceded a goal over that span. They're also four points off fifth place, which would be enough to earn a Champions League berth for the 2020-21 campaign if Manchester City lose their appeal against their European ban.
It was already pleasing to see the much-traveled Hodgson's career go full circle when he took over Palace, his boyhood club. However, with some summer recruitment – it's admittedly needed – ahead of a continental campaign, could the Eagles be set for a memorable chapter in their history?