Against most odds, the 2021 Australian Open will take place over the next fortnight in Melbourne.
Herculean efforts by local health authorities, Tennis Australia, and the players themselves mean fans will get to watch the best compete for one of the biggest prizes in the sport. theScore's Chicco Nacion and Devang Desai make their predictions for this year's event.
Men's dark horse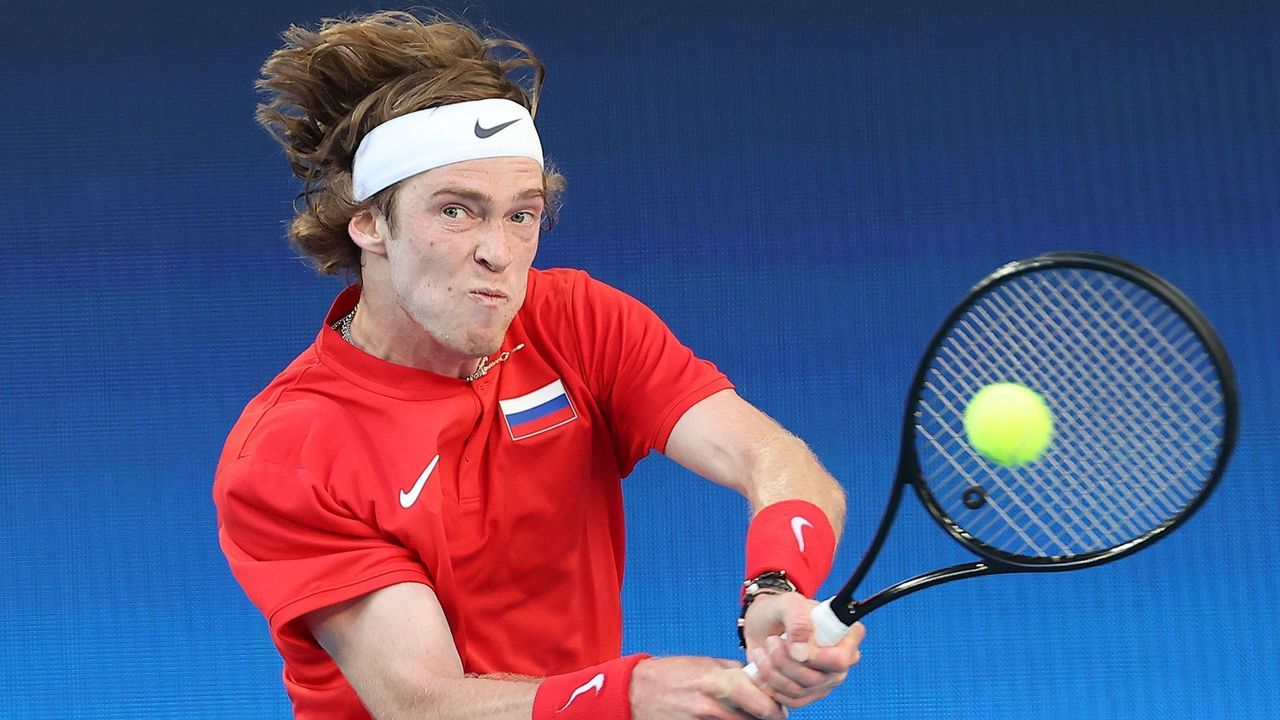 Andrey Rublev: The young Russian was one of the top players on the men's circuit last season. Rublev has cracked the ATP's top 10 for the first time and leads the tour with 41 wins.
Rublev went a perfect 5-for-5 in singles finals and advanced to the Round of 16 in each of the Grand Slams that took place in 2020. Rublev also ranked second in first serve win percentage and sixth in break point conversion percentage on hard courts.
With a handful of top-10 wins and second-week experience at a major under his belt, Rublev might be ready to make some noise in Australia. – Nacion
Jannik Sinner: If you followed the tour in 2020, Jannik Sinner should certainly be on your radar. The 19-year-old Italian will face Canadian hotshot Denis Shapovalov in the first round of the tournament, and even so, Sinner will not be the massive underdog in that matchup. Freakishly steady on both wings, last year Sinner became the youngest Men's French Open quarterfinalist since Novak Djokovic accomplished the feat in 2006.
Even though he remains ranked outside the top 30, Sinner is up to eighth in the Men's Elo rankings, indicating his current form is good enough to threaten in a quarter featuring a seemingly vulnerable Dominic Thiem. – Desai
Women's dark horse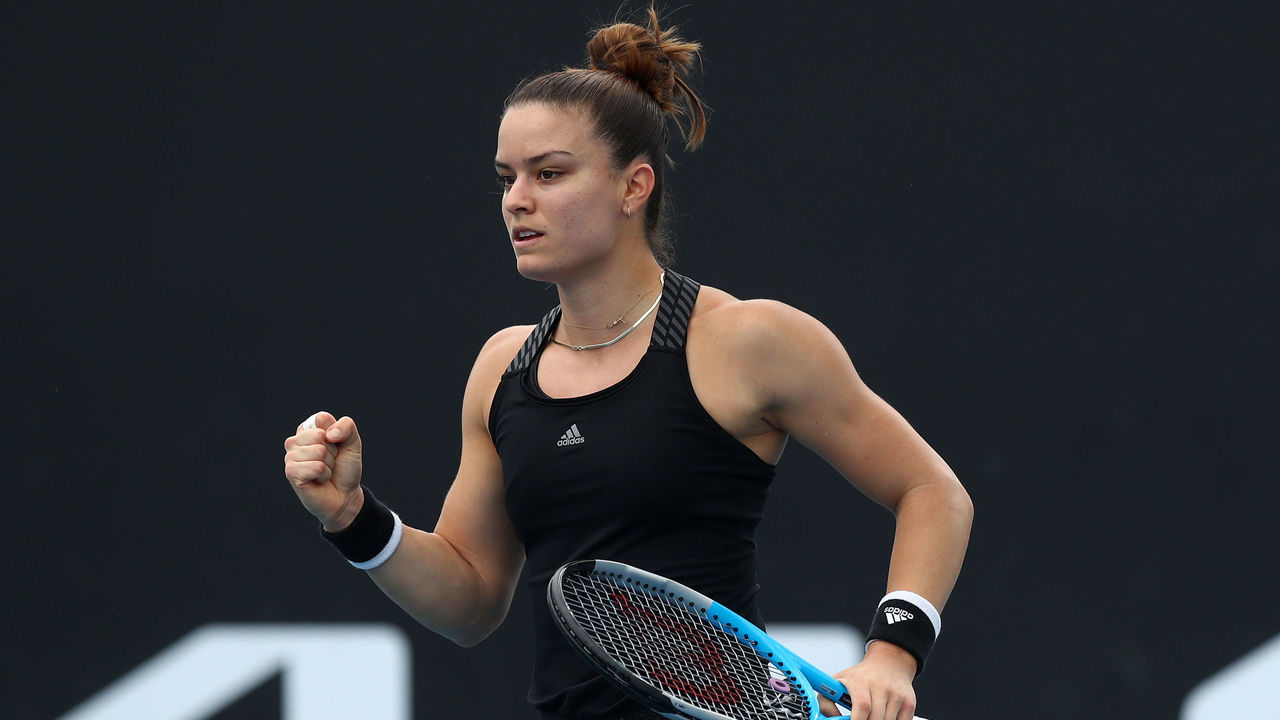 Maria Sakkari: Four of the past six Grand Slams have ended with a first-time major winner in the women's singles competition, so why not another? Sakkari broke into the WTA's top 20 last year and has carried that momentum into 2021. She reached the semifinals at the Dubai Open in January, defeating rising star Coco Gauff, Garbine Muguruza, and reigning Aussie Open champ Sofia Kenin along the way.
Sakkari gets a lot of free points from her serve, has great defensive instincts, and is among the most physically fit players on the women's tour. A potential third-round tilt against two-time Aussie Open winner Victoria Azarenka won't be easy, but Sakkari has risen to the occasion in the past. She topped Serena Williams at the 2020 Western & Southern Open and nearly had another victory over the American icon a few weeks later at the US Open. – Nacion
Shelby Rogers: After I selected Jennifer Brady as the darkhorse pick for the US Open last year (thank you, thank you), I'm choosing another American that can hit the ball with force.
Rogers came close to defeating Ash Barty in the quarterfinals of the Yarra Valley Classic. Barty held off Rogers in a super-breaker, but it was an excellent match for the American, who has the easy power game we've seen rewarded with success in the form of second-week appearances in the past at this tournament. Fellow American Danielle Collins is also a strong contender in this category.
Rogers beat No. 16 seed Petra Martic at the Yarra Valley and would face her again should they win their opening round matches. – Desai
Men's winner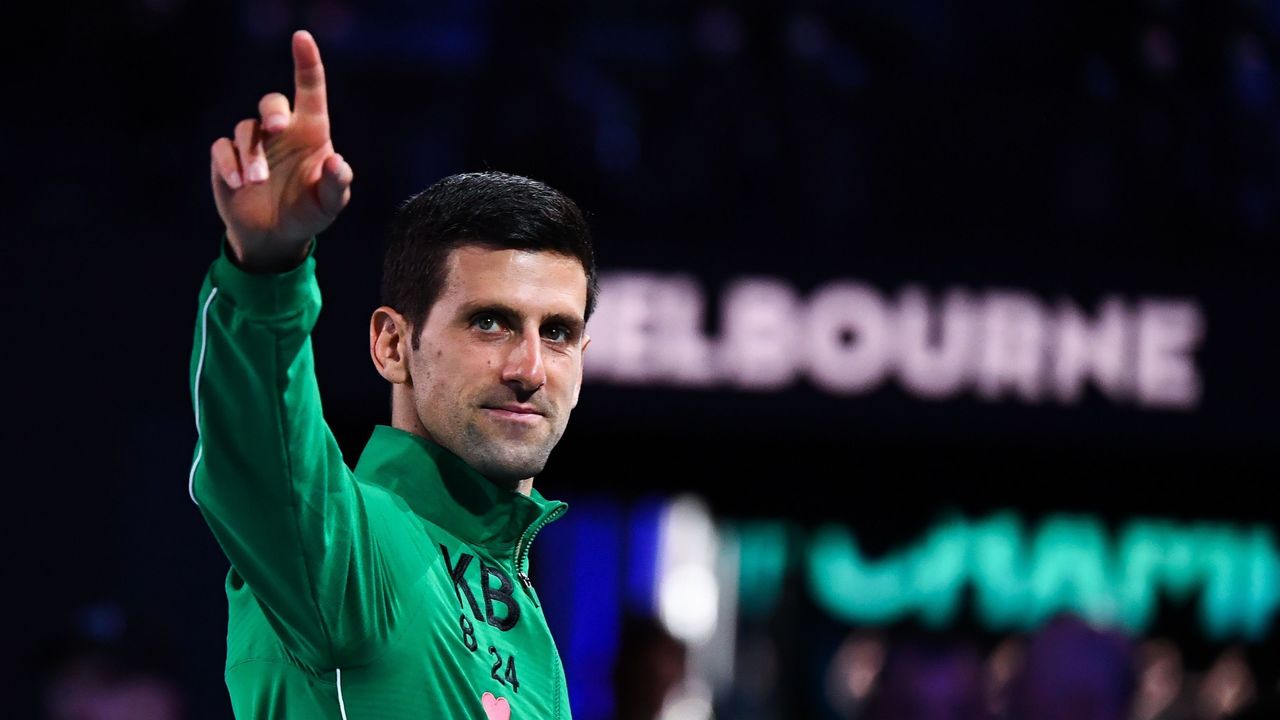 Novak Djokovic: The world No. 1 is undoubtedly the player to beat Down Under. Djokovic owns a record eight Australian Open men's singles titles, including four of the past six tournament crowns. He also holds a dominating 75-8 overall record in 16 career appearances at Melbourne Park.
Djokovic won't be short on motivation as he looks to inch closer to Roger Federer and Rafael Nadal for the all-time lead in Grand Slam singles titles. He's got a golden opportunity to gain ground with Federer still recovering from a pair of knee surgeries and Nadal dealing with a back injury throughout this week's ATP Cup. All signs point toward Grand Slam No. 18 for the Serbian legend. – Nacion
Daniil Medvedev: I really should be picking Novak, but in the interest of keeping it interesting, there's a case for the real-life Mario Tennis Waluigui character.
Following his third-career Masters 1000 title in Paris, Medvedev was stunning at the ATP Finals last year, beating Alexander Zverev, Rafael Nadal, Djokovic, and then Thiem in succession to capture the biggest trophy of his career to date. His form has continued into the new year at the ATP Cup, and a relatively favorable draw could result in smooth sailing until a potential quarterfinal clash vs. Rublev and a 2019 US Open final rematch with Nadal in the semifinals.
The 24-year-old won the Tour Finals the hard way. Beating Nadal and Djokovic back-to-back at a slam holds an extremely higher degree of difficulty, but let's get it on paper that he does it. – Desai
Women's winner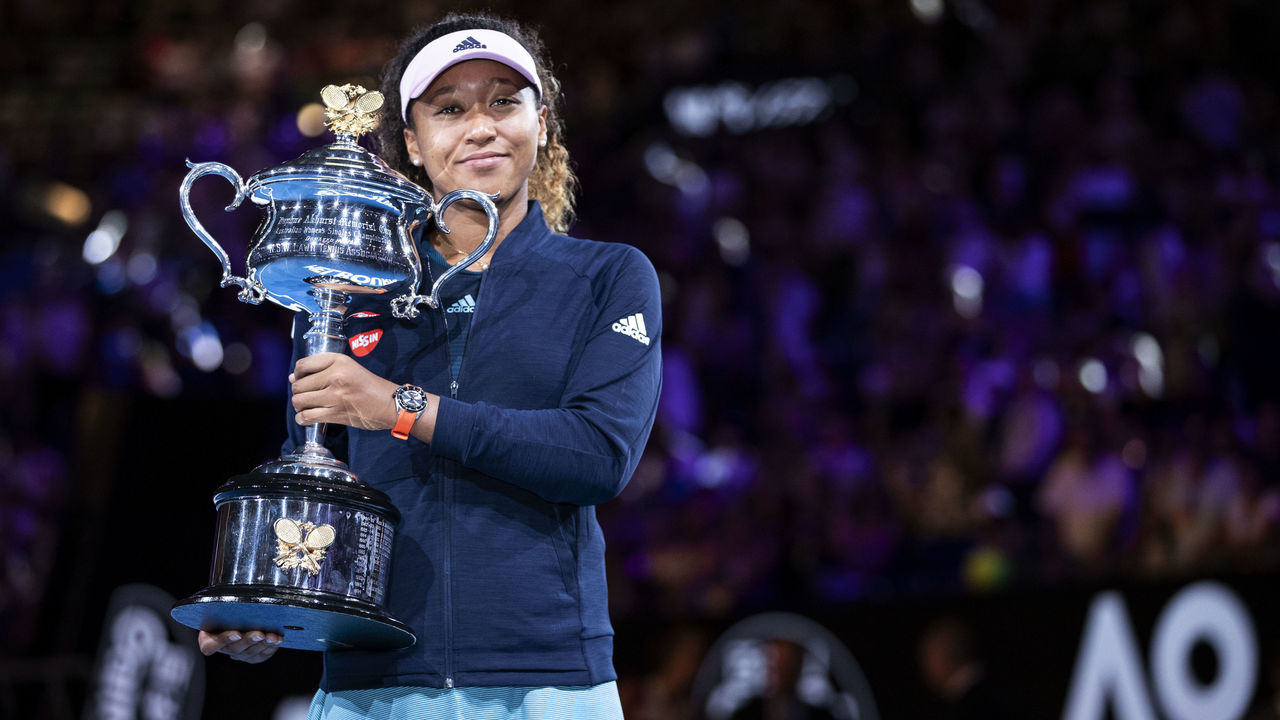 Naomi Osaka: The Japanese star returns to the Grand Slam stage after missing last year's French Open due to a lingering hamstring problem. Osaka made the semifinals of the Gippsland tune-up event before withdrawing to prepare for the start of the Open, citing caution regarding a minor injury.
The 23-year-old's powerful serve and groundstrokes, along with an aggressive playing style, are a lethal combination on hard courts. All six of her career titles have come on the surface, including three Grand Slams. Osaka's quarter of the draw is riddled with potential challengers, but she did beat five seeded players en route to her first Australian Open crown two years ago. – Nacion
Ash Barty: Perhaps it's meant to be for Ash Barty this time around in Melbourne. The world No. 1 has had to stew with the fact that she probably shouldn't have lost to Sofia Kenin in the semifinals here last year. That was the last time we saw Barty on the biggest stage in tennis. The Aussie fan favorite opted to take 2020 off in light of the coronavirus pandemic.
Barty looked solid at the Yarra Valley, and the draw mystics have smiled upon her. Osaka, Williams, and Simona Halep are miles away in the bottom section. Barty's biggest obstacle on the path to a blockbuster final may be the expectation she should get there. – Desai
Early upset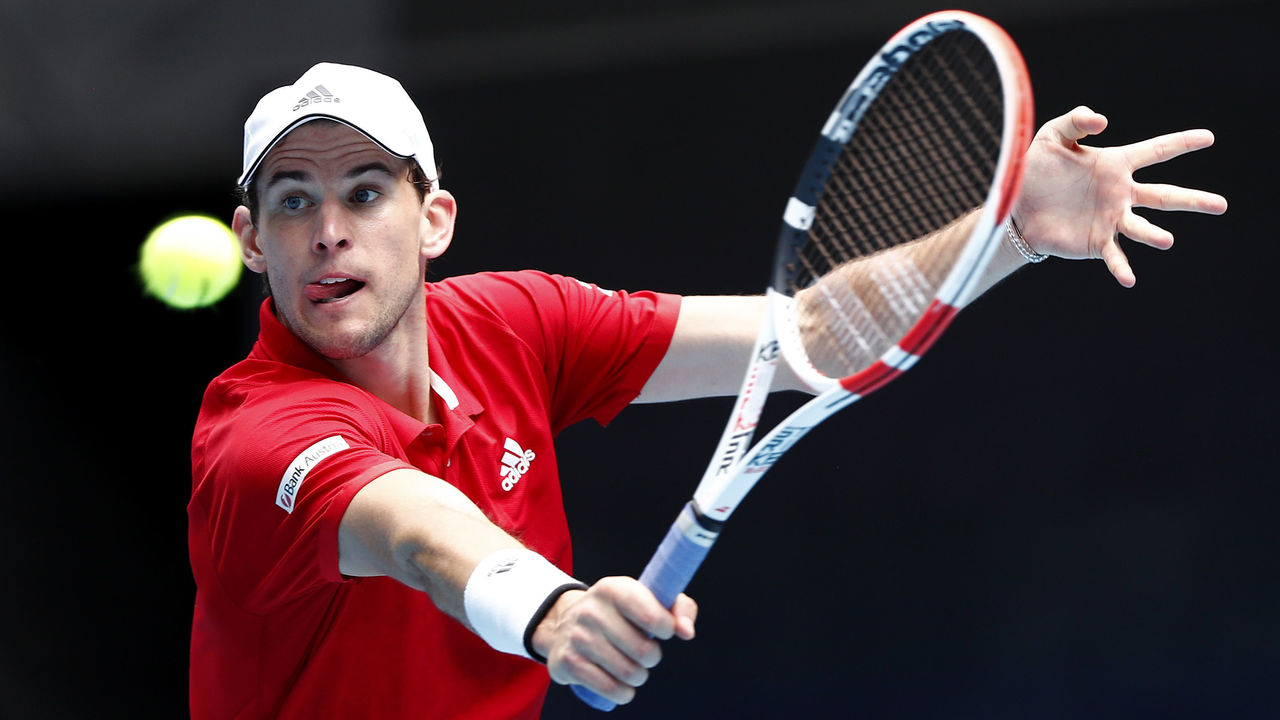 Dominic Thiem: The Austrian finally broke through for his first career Grand Slam singles title at last year's US Open, overcoming a two sets to none deficit against Zverev to claim the championship in Flushing Meadows. His first Australian Open final highlighted his 2020 season, but making it back to the same stage will be a tall task.
Thiem is currently without coach Nicolas Massu since he's tested positive for COVID-19. His quarter includes local favorite Nick Kyrgios, Diego Schwartzman, Felix Auger-Aliassime, Grigor Dimitrov, Marin Cilic, Shapovalov, and Sinner. Even if the No. 3 seed navigates through that treacherous path, Djokovic more than likely awaits in the semifinals. – Nacion
Sofia Kenin: The 2020 WTA player of the season returns to the scene of her first Grand Slam triumph with heightened expectations and a worrying leg injury.
Kenin, pasted by Garbine Muguruza at the Yarra Valley, says she's been dealing with pain in her upper left leg. The 22-year-old isn't alone in that regard – injuries are going to be a big storyline throughout the tournament – but it's another reason to doubt whether Kenin can repeat last year's incredible run. Kaia Kanepi, who would likely face the American in the second round, has notched impressive victories in the last week, beating Sabalenka, Muchova, and Alexandrova. It wouldn't shock if KK added Kenin to that list. – Desai