Madden 23 stole headlines this week as EA Sports released the ratings for every player in the NFL. As expected, the ratings generated heated debates and reactions from players and fans across the league.
Here are 12 names who were rated either too generously or too harshly:
Rated too low
Ja'Marr Chase – 87 overall (WR18)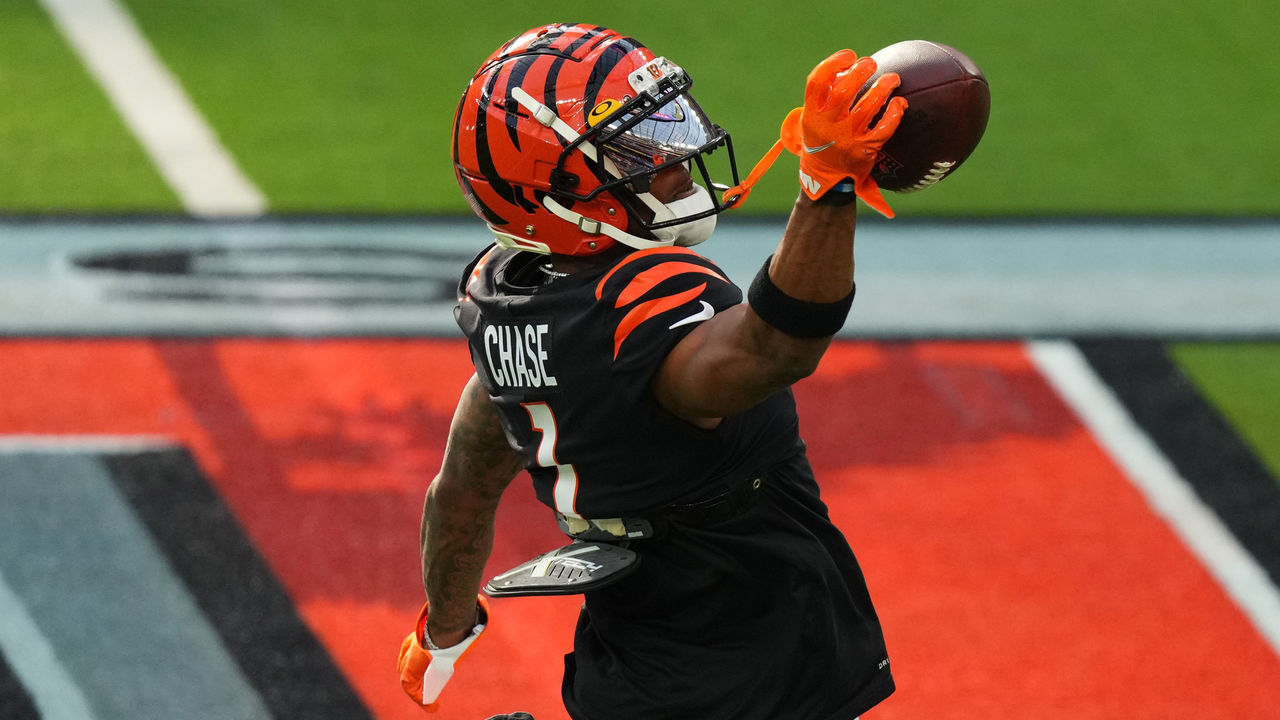 An 87 rating isn't the end of the world, but Chase being only the 18th-ranked wide receiver is absurd. Chase took the NFL by storm as a rookie last year, ranking fourth in the league with 1,455 receiving yards and third with 13 touchdown catches while averaging a whopping 18 yards per reception, the second-highest in the league. He followed that with 368 yards in the playoffs, setting a rookie postseason record while helping the Cincinnati Bengals reach the Super Bowl. Granted, Chase had some drops in 2021, but they were nothing compared to his ability to get open, force missed tackles, and create big plays. Very few receivers played better than him last season.
Kyler Murray – 84 overall (QB11)
The NFL is loaded with high-level quarterbacks. Unfortunately, there isn't enough love for all of them. Murray loses out to the numbers game in this year's edition of Madden, receiving a criminally low 84 rating. Admittedly, his 2021 campaign ended on a whimper. However, let's not forget that injuries to Murray and playmaker DeAndre Hopkins played a big part in the team's demise. When Murray was fully healthy, he looked like an early MVP favorite as he guided the club to a 7-0 start. EA Sports may not think highly of Murray, but it probably should, given he's one of the league's most dangerous dual-threat quarterbacks. After all, there's a reason the Arizona Cardinals just gave him a monster extension worth $46.1 million per year.
Maxx Crosby – 87 overall (EDGE16)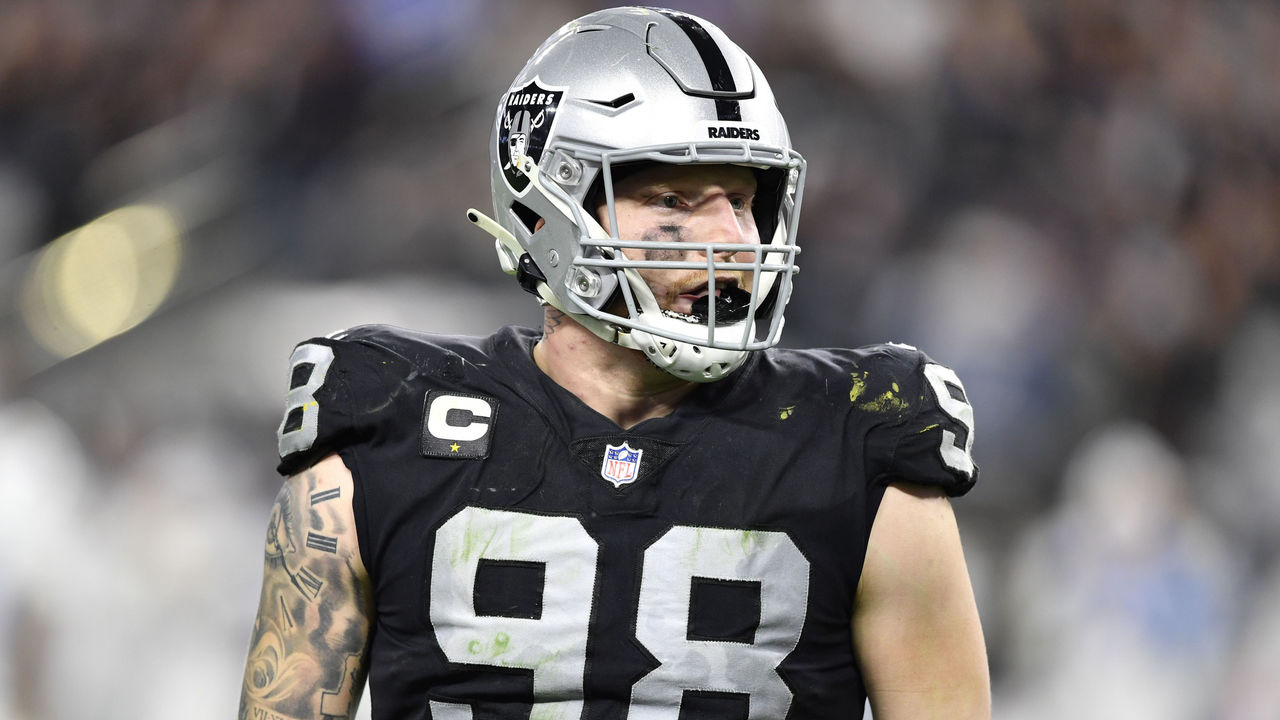 It seems EA Sports favors experience over youth in its ratings, and nowhere is that more evident than at edge rusher. Crosby headlines a group of pass-rushers in their mid-20s – including Danielle Hunter (88) and Brian Burns (86) – who aren't getting enough respect. The Las Vegas Raiders standout might not have eye-popping sack numbers, but he smoked his competition with an NFL-high 108 pressures last season, 20 more than second-placed Nick Bosa, according to PFF. Crosby is on the precipice of superstardom, and it shouldn't take him long to force Madden's hand in 2022.
Justin Tucker – 90 overall (K1)
As expected, Tucker received the top rating among kickers. And though the numbers aren't usually high at this position, the best kicker in the game receiving a 90 rating is too low. What else does he have to do to get a better grade? The five-time Pro Bowler led the NFL in field-goal percentage last year (94.6%). He missed two attempts within 40-49 yards but was perfect on attempts of at least 50 yards and converted all 32 extra points he kicked. Tucker also provided one of the season's top highlights by walking off the Detroit Lions in Week 3 with a 66-yarder, the longest field goal in NFL history. Are we sure there isn't room for one more player in the 99 club?
T.J. Watt – 96 overall (EDGE2)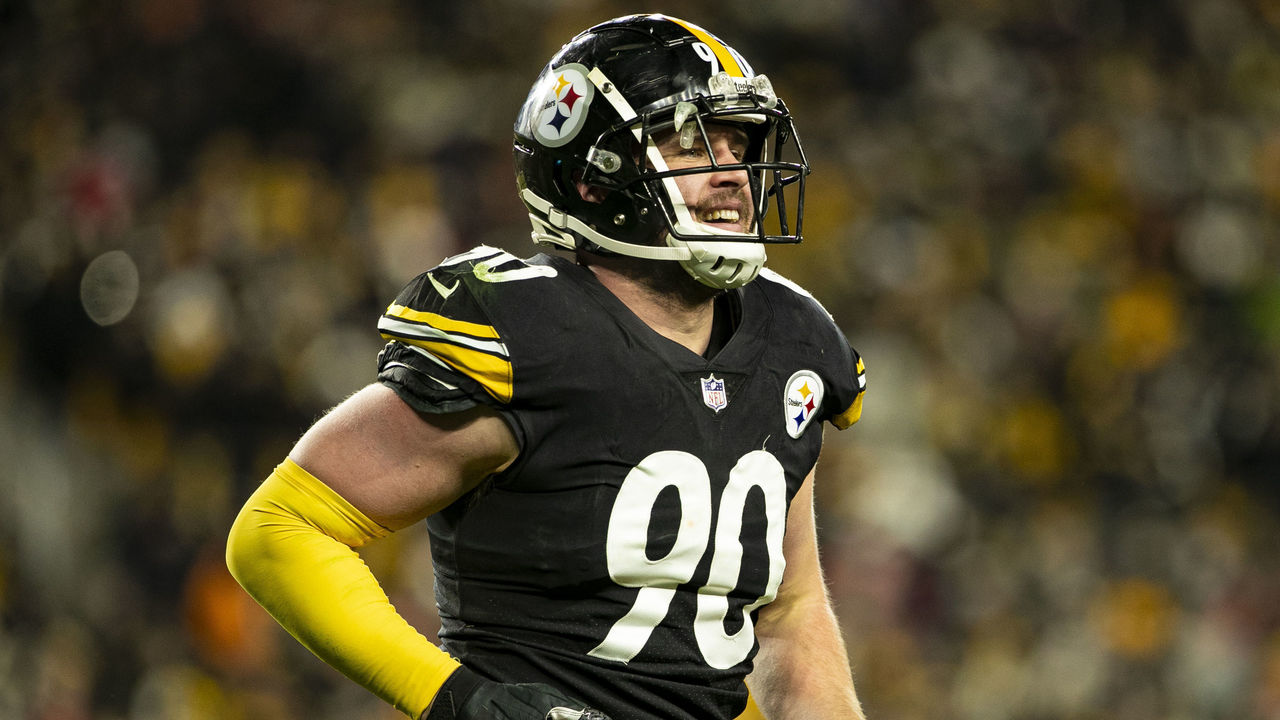 It would usually seem preposterous to argue that a 96 overall rating is too low, but not when it's a player of Watt's caliber. We're still scratching our heads on how Watt not only wasn't invited to Madden's prestigious 99 club but somehow isn't even the highest-ranked edge rusher. There isn't a metric or statistic that displays a valid reason for Watt's lower-than-expected rating. He won Defensive Player of the Year after tying the single-season sack record in just 15 games, and no player has recorded more sacks than him since he entered the league. If that's not enough for the game's top honor, then perhaps Madden needs to go back to the drawing board.
Patrick Surtain II – 83 overall (CB20)
Surtain is another victim of Madden's reluctance to give top ratings to players coming off great rookie seasons. It's fair to want to temper expectations, but sometimes it's blindingly obvious that some NFL newcomers are stars. Chase was the clearest example in 2021, and Surtain is a close second. While Surtain wasn't able to gain as much national attention as the wideout thanks to a less flashy position and his team's lack of success, he played like a top-10 cornerback out of the gate. Surtain racked up four interceptions and held opposing passers to a passer rating of just 69.7 (ninth in the NFL), so him barely cracking the top 20 is a big whiff.
Rated too high
Tom Brady – 97 overall (QB1)
Six months ago, Brady announced a retirement that lasted only 40 days. Now, he's the No. 1 quarterback in Madden. We all know that Brady hasn't shown any signs of slowing down ahead of his age-45 season, but giving the legendary quarterback the highest ranking among QBs is a little too much. There's nothing wrong with Brady receiving a high rating; he led the NFL in passing yards and touchdowns last season. But how did Aaron Rodgers – the reigning back-to-back MVP – receive only a 96? Rodgers earned first-team All-Pro nods and led the league in passer rating in each of the last two years. We could also argue that Patrick Mahomes (95) and Josh Allen (92) deserve better ratings.
Christian McCaffrey – 96 overall (RB2)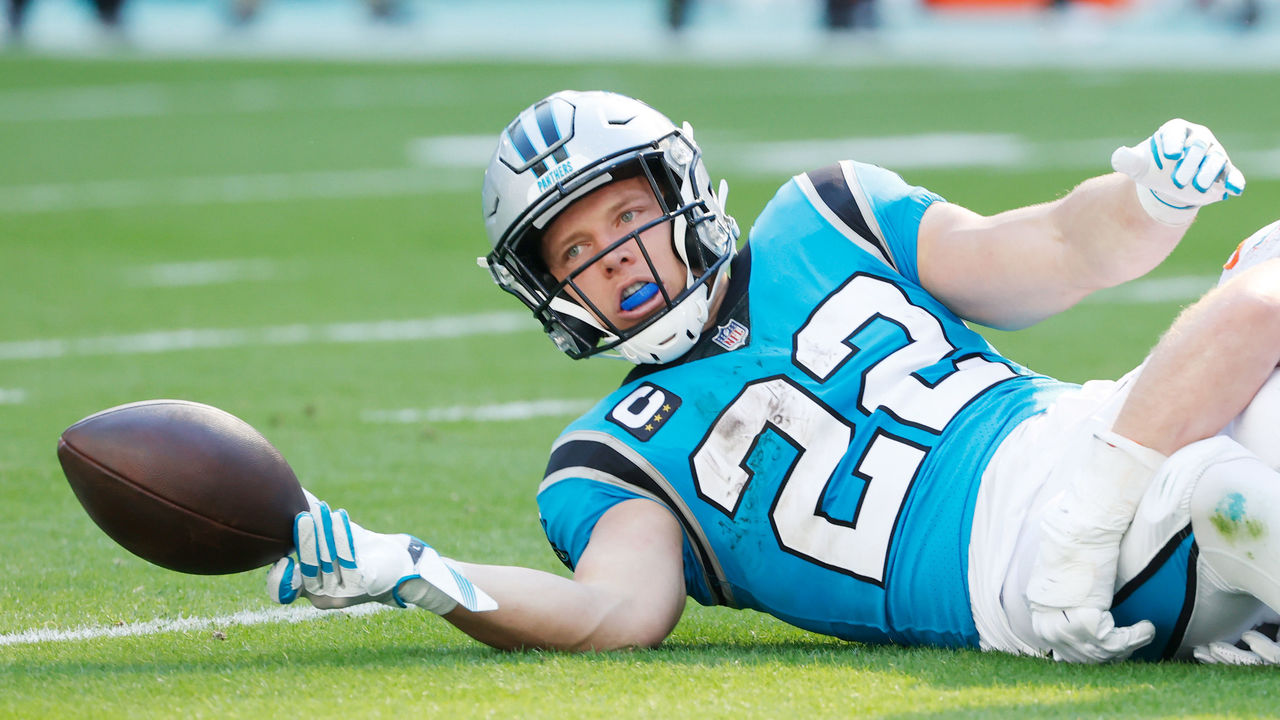 When McCaffrey is healthy, he's among the most dangerous weapons in the NFL. But he's suited up for just 10 games over the last two seasons. At some point, his inability to stay on the field should be factored into his rating, especially considering the talent pool at running back. Jonathan Taylor (95), Dalvin Cook (94), and Joe Mixon (93) all have strong cases to be ranked higher than McCaffrey. The veteran could bounce back this year and replicate his All-Pro form from 2018-19, but until then, he shouldn't be among the elite.
Amari Cooper – 90 overall (WR10)
Cooper is far from an average receiver, proving himself as a No. 1 option for the Dallas Cowboys with back-to-back 1,000-yard seasons from 2019-20. But wideout is perhaps the most talent-rich position in the NFL, and Cooper is no longer worthy of being in the top 10. CeeDee Lamb, who came in at a questionable 85 overall, led Dallas last season with 1,102 yards, nearly 250 more than Cooper. Deebo Samuel (89), DK Metcalf (89), and A.J. Brown (87) all deserve to be higher, and the NFL apparently agrees, considering Cooper's tepid market before his trade to Cleveland.
Khalil Mack – 92 overall (EDGE5)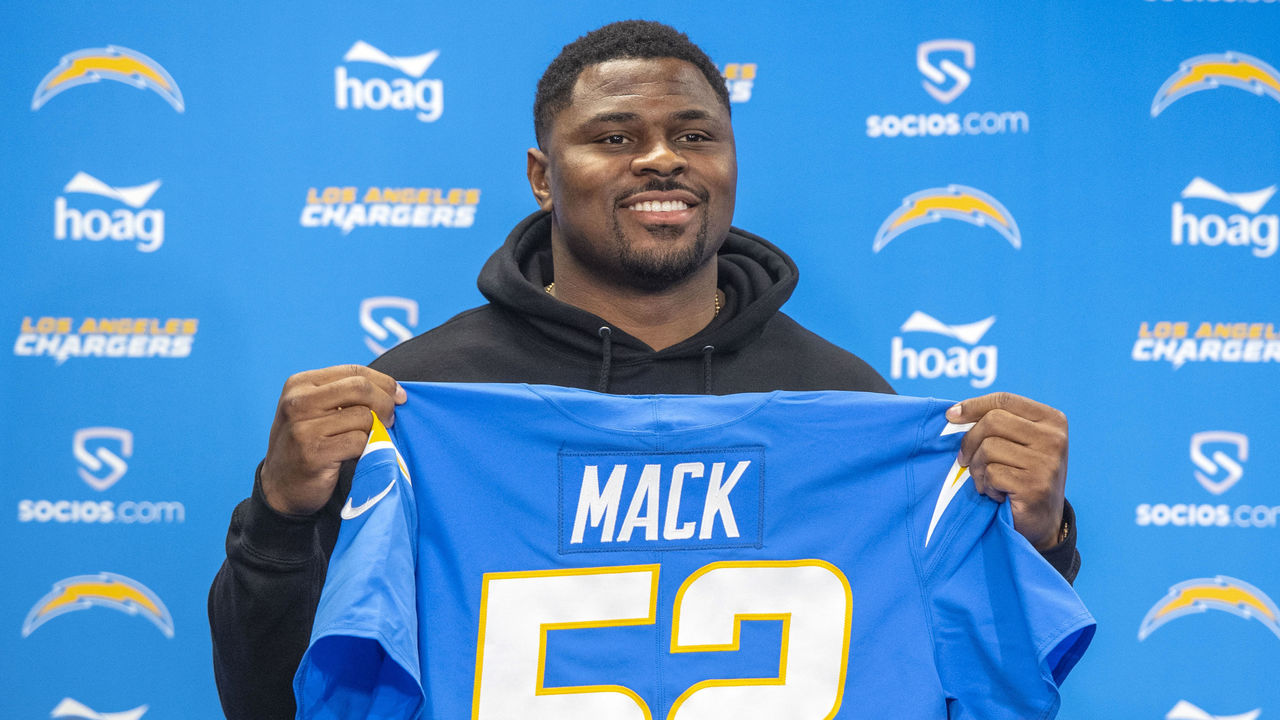 Mack was one of many veterans who received generous ratings based on their history in the NFL rather than their most recent performances. Granted, Mack is disruptive when he's on the field, but he only played seven games last year. The 2016 Defensive Player of the Year hasn't had a double-digit sack campaign since 2018, and his pressure total dropped from 70 to 57 from 2019 to 2020, his last two healthy seasons. The 31-year-old is still capable of making game-changing plays – that's why the Los Angeles Chargers gave up two draft picks for him this offseason – but ranking him as a top-five edge and ahead of teammate Joey Bosa (91) isn't accurate at this point.
Tyrann Mathieu – 94 overall (S1)
Mathieu is a star and one of the most recognizable faces in the NFL, but it feels like marketability may be doing a lot of work with his placement atop the safety position. That's not to say the New Orleans Saints safety isn't talented, but it's a stretch to label him the best in the game in 2022. The 30-year-old appeared a step slower than usual last year, with his 67.4 PFF grade placing him 38th among all safeties. After nine seasons in the NFL, Mathieu is likely beginning a moderate decline, and that makes him a hard sell as Madden's highest-ranked safety.
Bobby Wagner – 91 overall (LB4)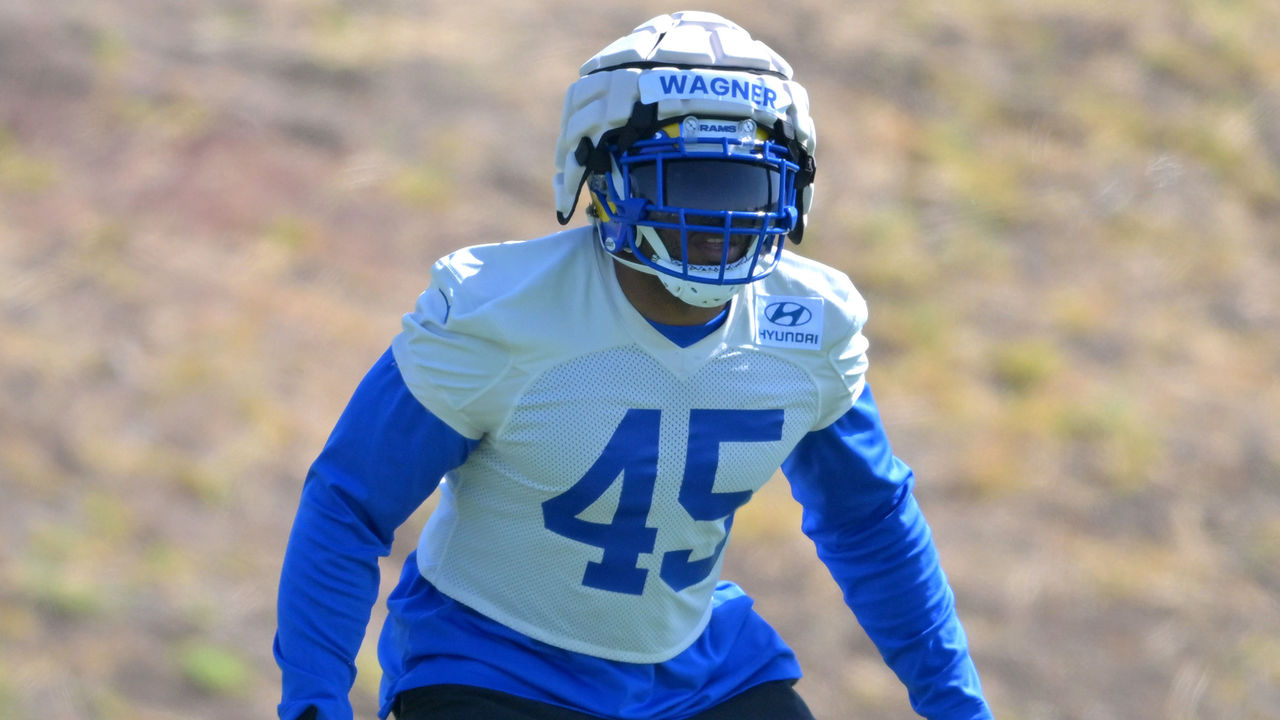 Anything is possible in the world of Madden, so it seems appropriate that the video game might be the only avenue where Wagner is ranked above Darius Leonard (90) and Micah Parsons (88). It's not that Wagner deserves a huge decrease, but his 91 rating sticks out like a sore thumb compared to his talented peers. The new Los Angeles Rams linebacker is still a tackling machine – racking up 170 last season – and was the heart and soul of the Seattle Seahawks' defense over the last decade. However, unless intangibles such as leadership significantly boost ratings, the time feels right to acknowledge the new era of linebackers that arguably have surpassed the now 32-year-old Wagner.