10 takeaways from Week 17
Sunday Rundown recaps the most important developments from the day's action and examines the significance of those events moving forward.
Browns finally do it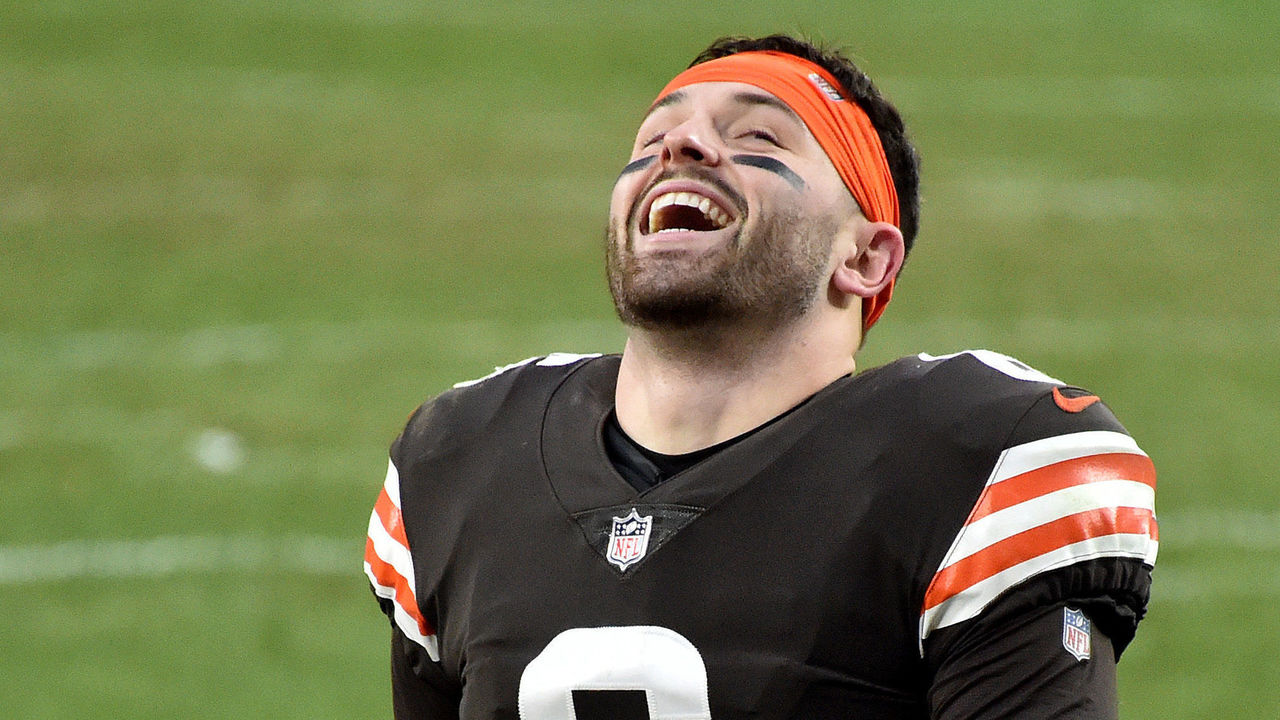 The league's longest active postseason drought has ended. The Cleveland Browns are in the playoffs for the first time since 2002 after holding off the Pittsburgh Steelers, who were resting quarterback Ben Roethlisberger and a handful of starters. The Browns' reward? A rematch next Sunday night in Pittsburgh.
Cleveland fans have been through more misery than any sports fan deserves. Because of that, it would be cruel to point out the Browns also played at the Steelers in their last playoff appearance and blew a pair of 17-point second-half leads in that game before ultimately losing to Tommy Maddox. So let's not do that.
In all seriousness, an 11-win season and a playoff berth during a year in which the Steelers and Baltimore Ravens are again in the postseason is a significant achievement. Browns fans have every reason to stop questioning their life choices, at least for a few days. Get excited, Cleveland. You earned this.
Aaron Rodgers has to be MVP, right?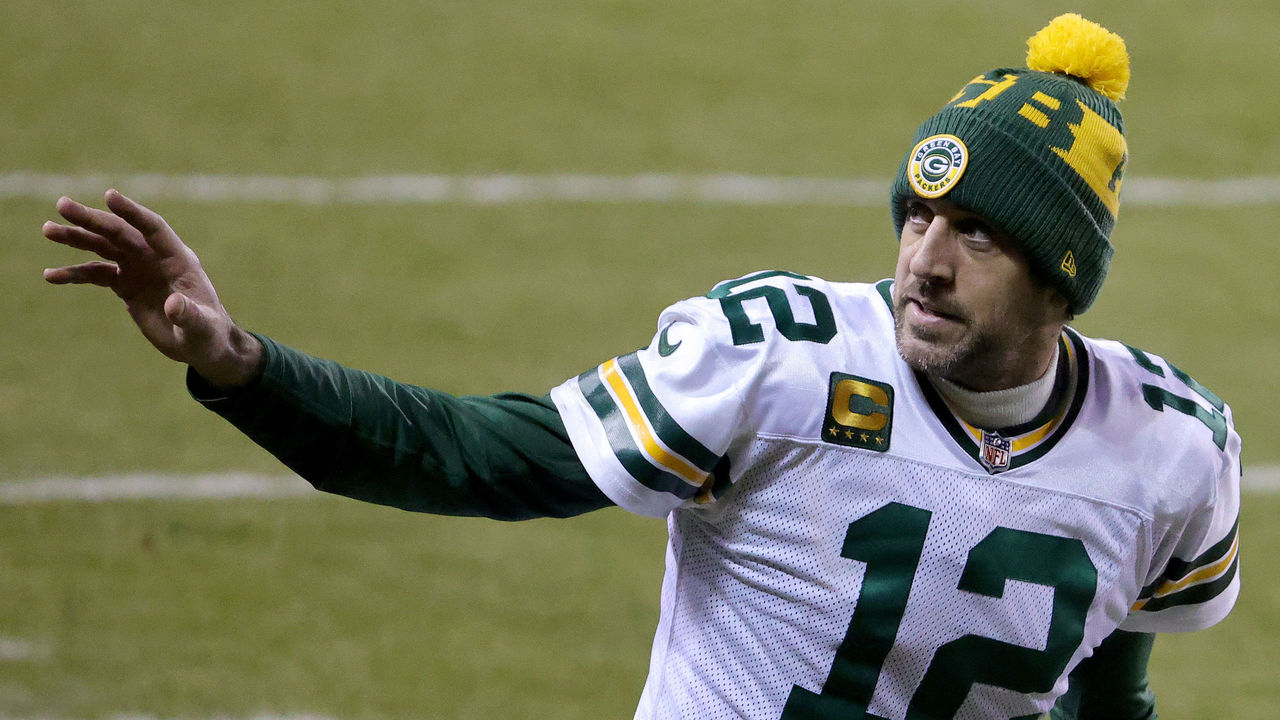 Russell Wilson made a strong case early in the season before cooling off; Patrick Mahomes did what Patrick Mahomes does; Josh Allen made a tremendous late push to nudge his way into the conversation. But if Aaron Rodgers isn't the league's Most Valuable Player, it will be an upset.
Rodgers finished the year by going 19 of 24 for 240 yards, four touchdowns, and a 147.9 passer rating to beat the Bears in Chicago, which wrapped up the NFC's No. 1 seed for the Green Bay Packers. He completed his first 11 passes, and his first incompletion came after Marquez Valdez-Scantling dropped a sure touchdown.
Head coach Matt LaFleur's system has proven to be perfect for Rodgers. The quarterback completed 70.7% of his passes for 4,299 yards, 48 TDs against five interceptions, and owned a passer rating of 121.3 for the season. He entered Week 17 leading the league in expected points added per play and Total QBR. He also turned 37 in early December.
Titans' Big 3 finds a way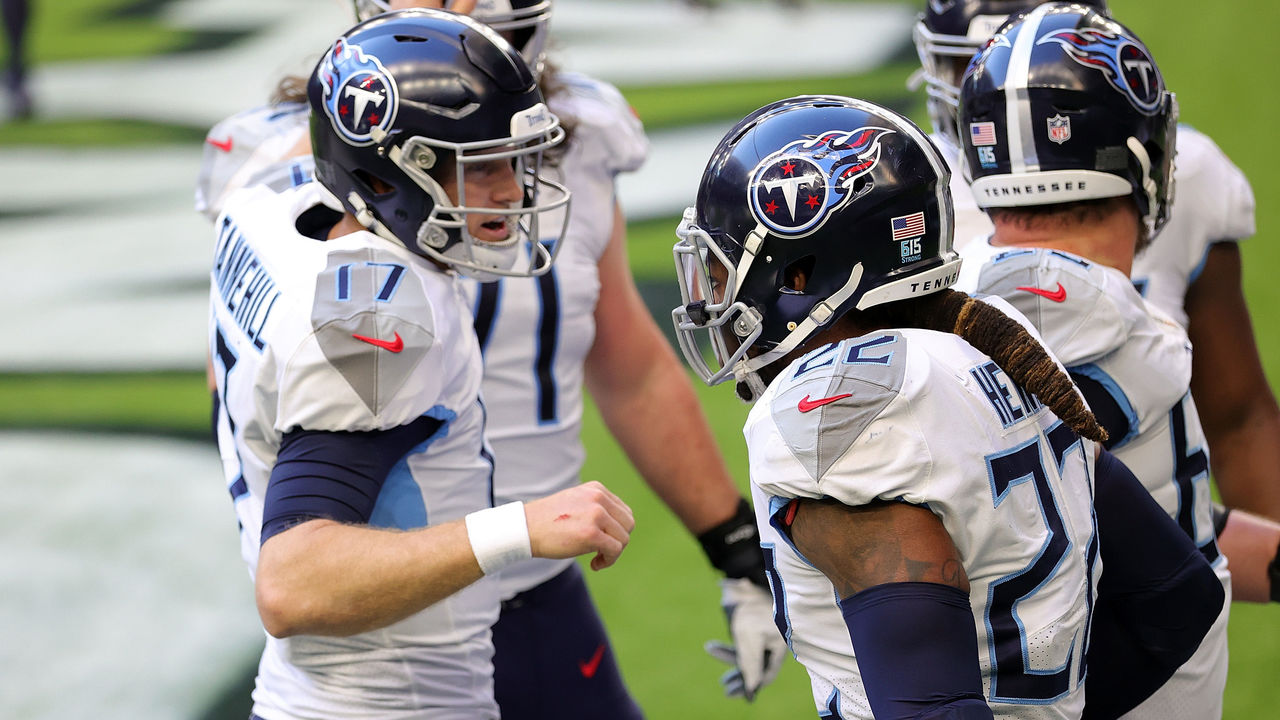 Defense might still be a reason to doubt the Tennessee Titans, but there's no denying the spectacular offensive trio they have with quarterback Ryan Tannehill, running back Derrick Henry, and wide receiver A.J. Brown.
The Titans' 31-15 lead at the Houston Texans quickly evaporated, in part because a Henry fumble and a pair of Tannehill sacks – including one on fourth down – gave the Texans a short field. But then the Titans' offense went to work on a 19-play, 75-yard drive that ate up 8:32 and ultimately ended in a 5-yard score on the ground for Tannehill.
The Texans quickly tied the game at 38, only to give the Titans the ball with 18 seconds left on their own 25, where Tannehill connected with Brown:
Henry rushed for 250 yards and two TDs on 34 carries to become the eighth player to finish a season with 2,000 rushing yards; Tannehill posted an EPA/play of 0.43 and rushed for a pair of touchdowns; Brown caught 10 passes on 11 targets for 151 yards and a touchdown. The Titans, winners of the AFC South, will host the Baltimore Ravens next Sunday afternoon. Baltimore's offense is also humming. But when the Titans get it going, they look like a legit threat for the Super Bowl.
What a wild day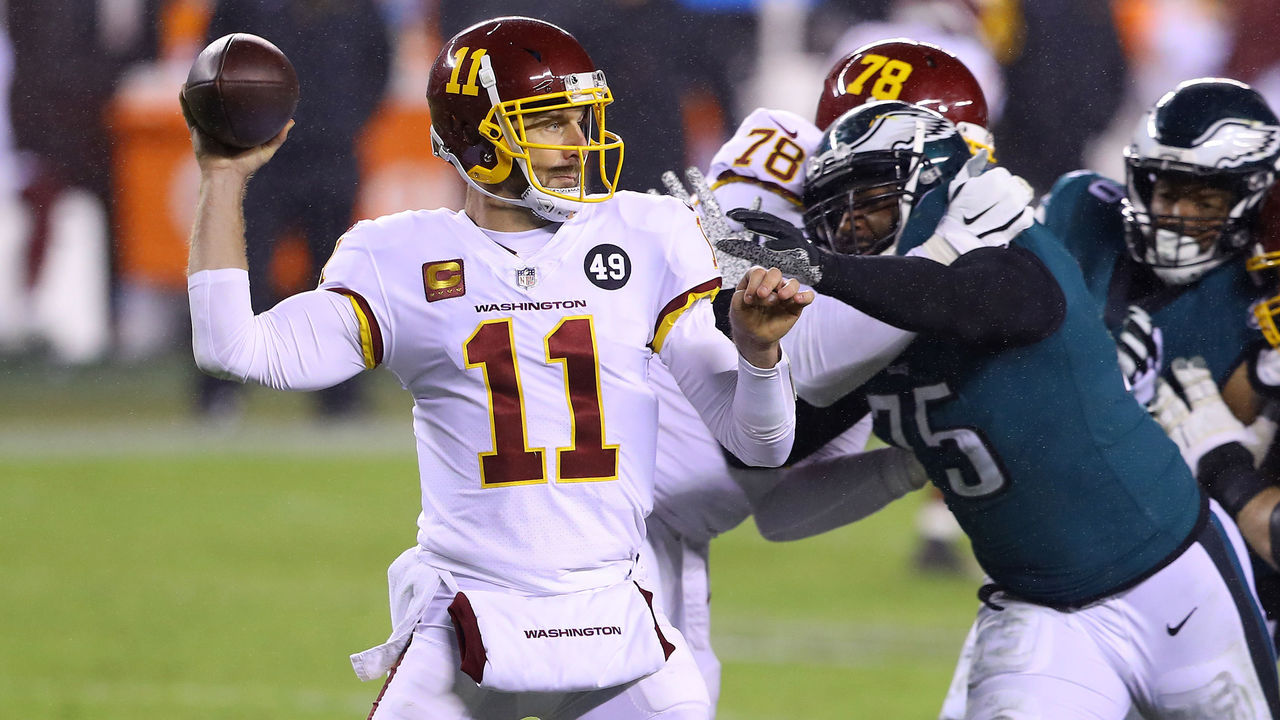 The addition of two teams to the playoff field this year – bringing the total to 14 – made for a wide-open final Sunday. Before any of the games began, seven teams had already clinched playoff spots, and 11 were vying for the seven that remained. Eight teams had win-and-in scenarios, and two division titles were still up for grabs.
In the end, a 10-win Dolphins team missed the cut, and an eight-win Bears team that lost on Sunday made it, as did the 7-9 Washington Football Team. It was the highest-scoring season in league history, and it all leads into a 12-game postseason slate over the next two weekends. Not bad. Not bad at all.
NFC East gets the ending it deserved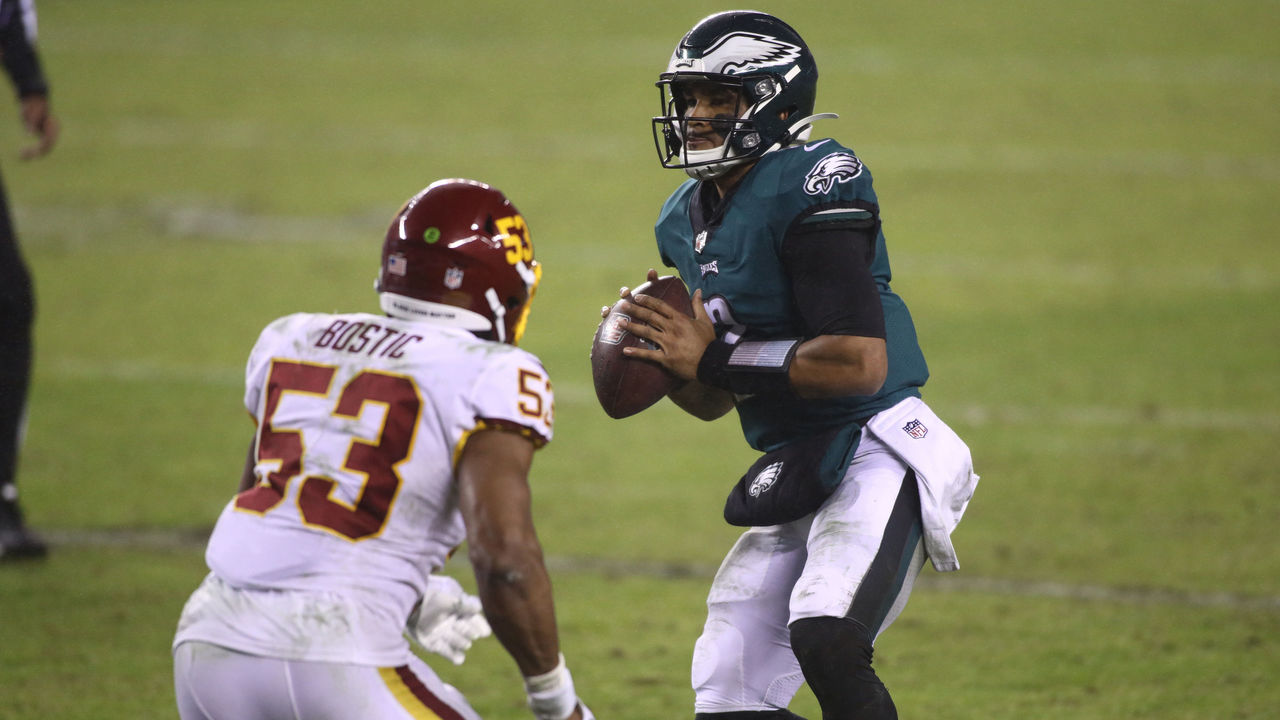 NFC East games deserved their own separate laugh track all season long, so it was only fitting Washington finally clinched the division title on a day no one else seemed to want it.
First, the Dallas Cowboys were in the red zone with a chance to take the lead against the New York Giants with a little more than a minute to play, only to have Andy Dalton toss an interception into the end zone.
Then, Giants running back Wayne Gallman picked up a first down on a second-and-5 that should have ended the game, only to fumble without being touched. Gallman somehow managed to recover, but only after a replay review confirmed it. Though 6-10, New York could still win the division if the Philadelphia Eagles beat the Washington Football Team in the night game. However, the Eagles had an entirely different plan in mind.
Carson Wentz was already inactive. Then, trailing 17-14 late in the third quarter, Philadelphia faced a fourth-and-goal from the Washington 4-yard line. Instead of kicking the game-tying field goal, which at least one win probability model said was the right call, the Eagles chose to go for it. Jalen Hurts' pass attempt failed.
Then, on the Eagles' first possession of the fourth quarter, head coach Doug Pederson pulled Hurts for Nate Sudfeld, because why not. Pederson later said he wanted to evaluate Sudfeld, but the quarterback has been with the team since 2017, and he's due to become a free agent. Philly's next two possessions ended with an interception and a Sudfeld fumble.
At last, with Washington facing fourth-and-1 near midfield with about two minutes to go, the Eagles jumped offsides. The masterpiece was complete. By losing, Philadelphia now owns the sixth pick in the draft. A win would have given the Eagles the ninth selection. Philly clearly felt no obligation to assist the Giants' playoff push. And a league that incentivizes tanking flexed a game into prime time so the world could watch a team tank. What a finish.
And so the Washington Football Team is your 2020 NFC East champions. It's safe to say they deserved it, if only by default.
What do the Dolphins do next?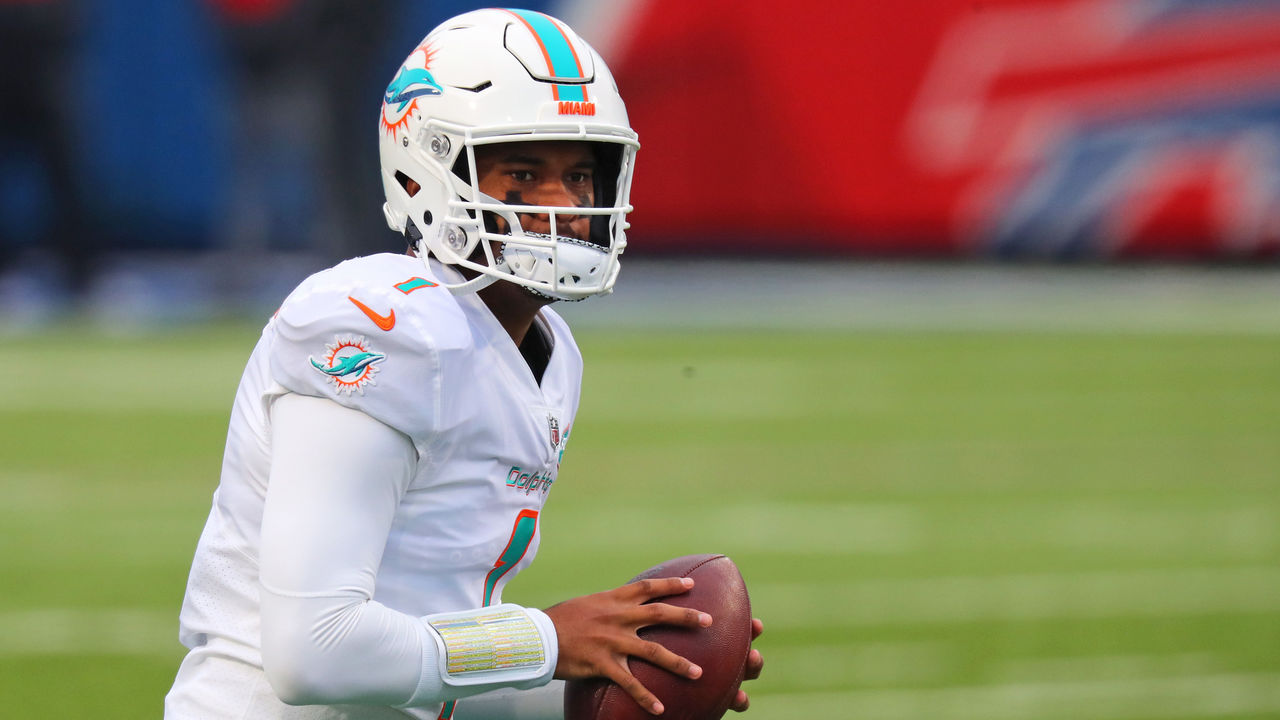 On Nov. 20, some nimrod at RunSportBet published something that credited the 6-3 Miami Dolphins for their quick turnaround. The Fins went on to lose three of their final seven games, including Sunday's blowout defeat at the Buffalo Bills. Miami is not only going to miss the playoffs – it now has to be wondering what to do at quarterback.
It's no understatement to say the Dolphins have been extra careful with rookie QB Tua Tagovailoa, who twice was yanked for Ryan Fitzpatrick since assuming the starting job back in Week 8. But with Fitzpatrick unavailable out of the bullpen, Tagovailoa had his worst game at the worst possible time. By halftime, Miami was down 28-6, and Tagovailoa was averaging just 4.7 yards per attempt. In the second half, he threw three interceptions.
Miami has indeed made great strides since last year's Fish Tank, but now what? Tagovailoa has three years remaining on his cheap rookie deal, but Miami will also have the No. 3 pick in the draft, thanks to a trade with the Houston Texans. Will the Dolphins select another QB? If they do, how long until they give up on Tagovailoa? Will Miami bring back Fitzpatrick? And will Fitzpatrick, who turns 39 next November, want to come back? These are the questions that figure to dominate the offseason in South Florida.
Rams pull it off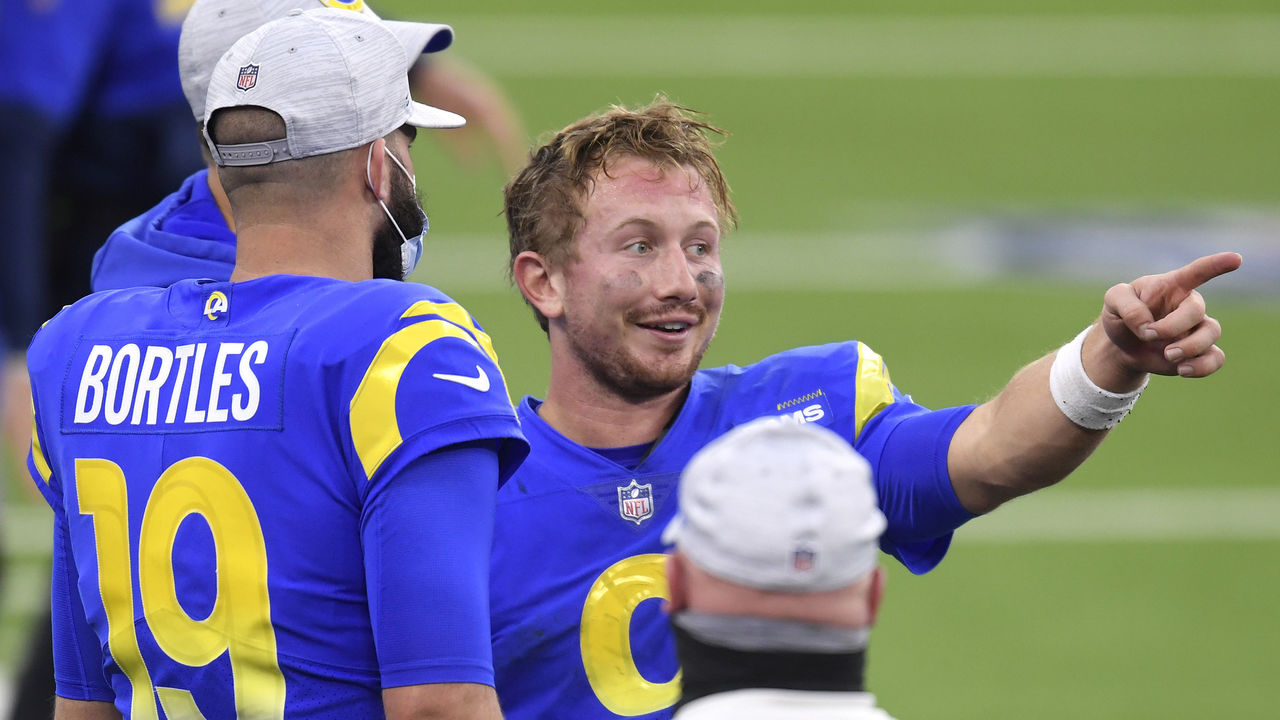 Without Jared Goff, and even with no offensive touchdowns, the Los Angeles Rams earned a victory over the Arizona Cardinals that wrapped up a playoff spot and the No. 6 seed. They did this with John Wolford making his first NFL start.
It certainly helped the Cardinals had QB problems of their own, with Kyler Murray sustaining an ankle injury that kept him sidelined for a solid portion of the game. But after an interception on L.A.'s first possession, Wolford didn't turn the ball over again. He led the Rams in rushing with 56 yards, and was the catalyst behind three drives of 11 plays or more that ended in field goals. L.A. also scored on a safety and a Troy Hill pick-6.
It wasn't pretty, but it didn't have to be. Now the Rams will meet the Seattle Seahawks next week for the third time this season, though it's not clear whether Goff will play.
Watch out for the Seahawks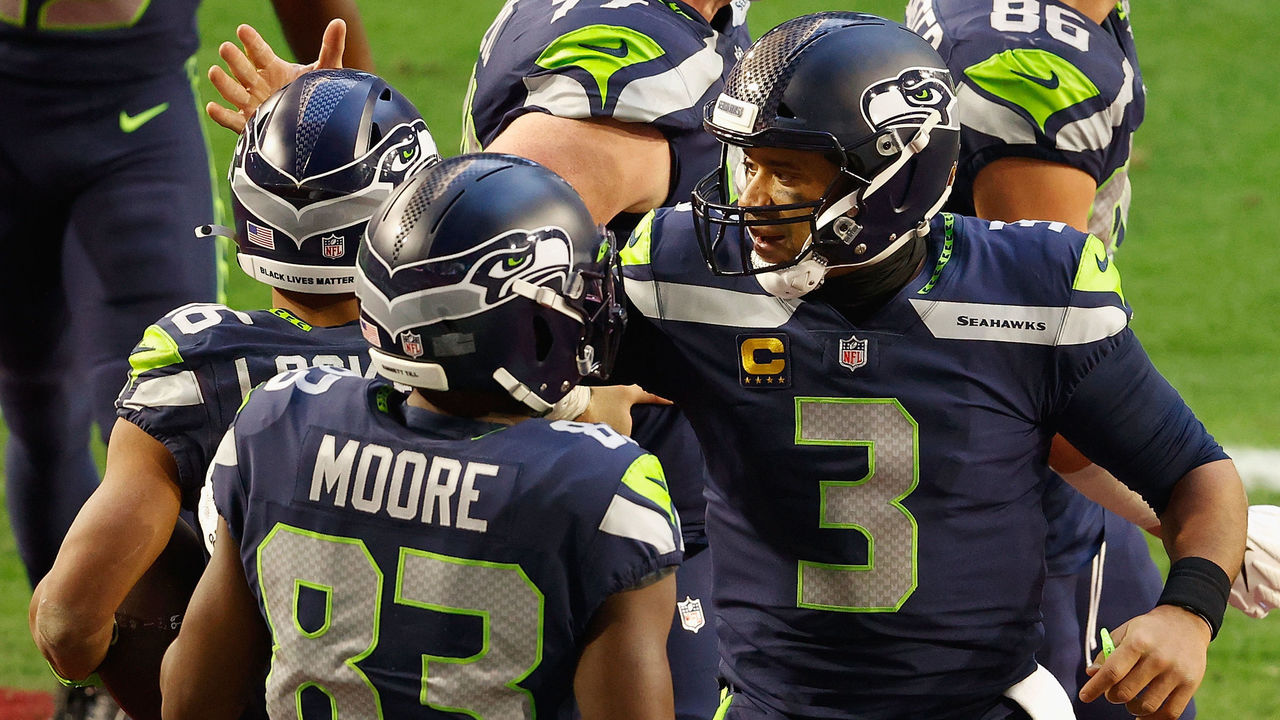 For the first half of the season, the Seahawks were getting MVP-caliber play from Wilson, but less than stellar defense. In the second half, Wilson wasn't quite lights out, but the D was much improved. And now the Seahawks enter the playoffs 12-4 and riding a four-game winning streak.
Wilson wasn't his best in Sunday's win against the San Francisco 49ers, but he was 9-for-13 for 80 yards in the fourth quarter, including a pair of play-extending TD passes to Tyler Lockett that helped Seattle come back from a 16-6 deficit.
Meanwhile, the defense has been the seventh-best in the league in EPA/play since Week 11. What all this means is that the Seahawks figure to be a tough out in the playoffs.
What's next for Matthew Stafford?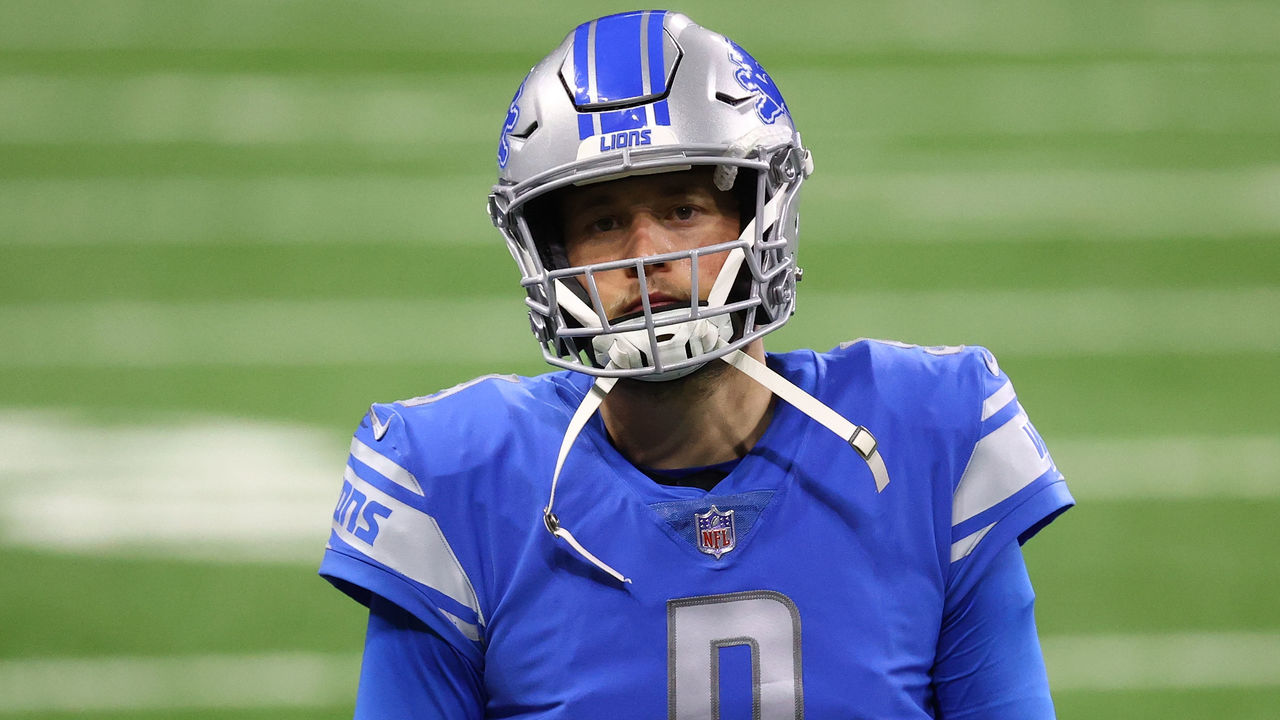 The Detroit Lions wrapped up another desultory season with another home loss, this one to the Minnesota Vikings. Detroit has some major housecleaning coming – head coach Matt Patricia and general manager Bob Quinn were fired just after Thanksgiving, and a roster overhaul is also on the franchise's to-do list for the offseason. Will it include quarterback Matthew Stafford?
Stafford just finished his 12th season with the Lions, a run that has included two full-time general managers and three full-time head coaches. Detroit has made three playoff appearances – which they lost – with Stafford, but none since 2016. Stafford's regular-season record as a starter is 74-90-1.
Stafford is still a volume passer who plays with decent efficiency – he entered Week 17 ranked 15th in Total QBR, and 16th in expected points added per play – but at what point do the Lions decide it's time to move on? Especially with a new regime coming in?
There are three seasons remaining on Stafford's contract, but no more guarantees. According to Over the Cap, Stafford is scheduled to count $33 million against the 2021 salary cap, and he'd still count $19 million if the Lions were to cut him, though that's from previously paid bonuses, rather than cash that would have to be paid. Keeping Stafford would require paying him $20 million for 2021.
The Lions have the No. 7 pick in the draft. Maybe they select a QB and ride with Stafford for at least one more year – his 2022 dead-money charge is only $6 million – or maybe they move on. It's the biggest decision the new regime will have to make, and it will have to be made well before the draft: Stafford has a $10-million roster bonus due on March 17.
So the league finished the season …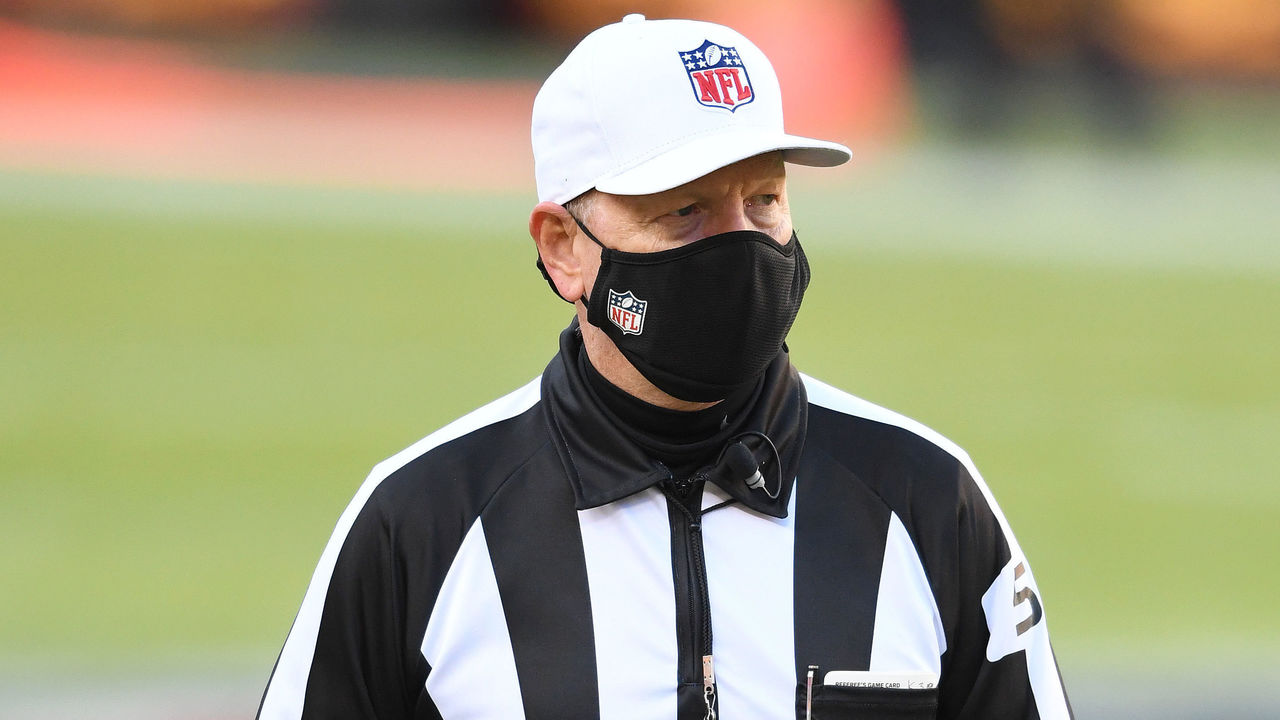 The NFL is going to get a lot of pats on the back for finishing its 17-week season as originally scheduled. But it's worth noting it was the players' union that insisted on establishing a host of health protocols for COVID-19, including daily testing and contact tracing, the possibility of opt-outs, and certain disciplinary measures.
It wasn't always pretty, and at times things got downright cynical. I'll leave it to others to heap praise on the league, but now that the regular season is in the books, I can't help but agree with longtime NFL writer Mike Tanier in wishing that businesses and schools around the country had similar resources for testing and tracing.
Dom Cosentino is a senior features writer at RunSportBet.