As the New England Patriots enter a pivotal second season for quarterback Mac Jones, Bill Belichick is still coaching and building a roster in his idiosyncratic style. Belichick's method is to chase perfection in a way rooted more in the pursuit than in the results. But what if the results are now too elusive?
Belichick's organizational philosophy has always been about adaptability. More deeply, he created a team-first program ruthlessly devoid of sentimentality while projecting a knowing smugness. The approach played a big part in the Patriots dominating the NFL – a league engineered to create parity – for a solid two decades.
Belichick was always capable of staying a step ahead of the league's trends. But the landscape has changed considerably in the three seasons since the Pats last won a Super Bowl, both internally for New England and around the NFL. Now 70, can Belichick keep up?
Let's be clear: Belichick is not on any kind of hot seat. He'll be the head coach and general manager in Foxboro for as long as he wants. But his incomparable success has set an incomparable standard, as team owner Robert Kraft articulated to reporters at the league's annual meeting in March.
"I'm a Patriot fan, big time, first," Kraft said. "And more than anything, it bothers me that we haven't been able to win a playoff game in the last three years. And I'm happy that we had, I think, a great draft last year, and it made up for what happened the previous four years or so. I look forward to hopefully having a great draft this year. That's the only way you can build your team long term and consistently to have a chance of winning, is having a good draft."
There's a lot to parse there, and it's all aimed at Belichick, even if Kraft never addressed him by name. The Patriots are one of 18 teams without a playoff win in the last three years, and Kraft clearly isn't comfortable associating with such riffraff. It's also no secret that a recent series of poor drafts have affected New England's performance. However, it's nonetheless striking to hear Kraft say that so explicitly. In the same breath, Kraft expressed confidence that Belichick can make things right because that's what he's always done.
Of course, quarterback Tom Brady's departure is the elephant in the room here. Brady always personified Belichick's emotionless approach – a coachable, maniacally driven, team-first perfectionist at the sport's most important position. He also might play forever. For 20 years, Brady and Belichick – together – were the common denominators of the Patriots' dynasty. It was always going to end at some point. Still, it's no small irony that Belichick's adherence to his approach – i.e., his refusal to meet Brady's contract demands with the quarterback well past the age of 40 – led to the breakup. Belichick's stance at the time may have been reasonable, but Brady's continued success in Tampa Bay has at least proven that he miscalculated.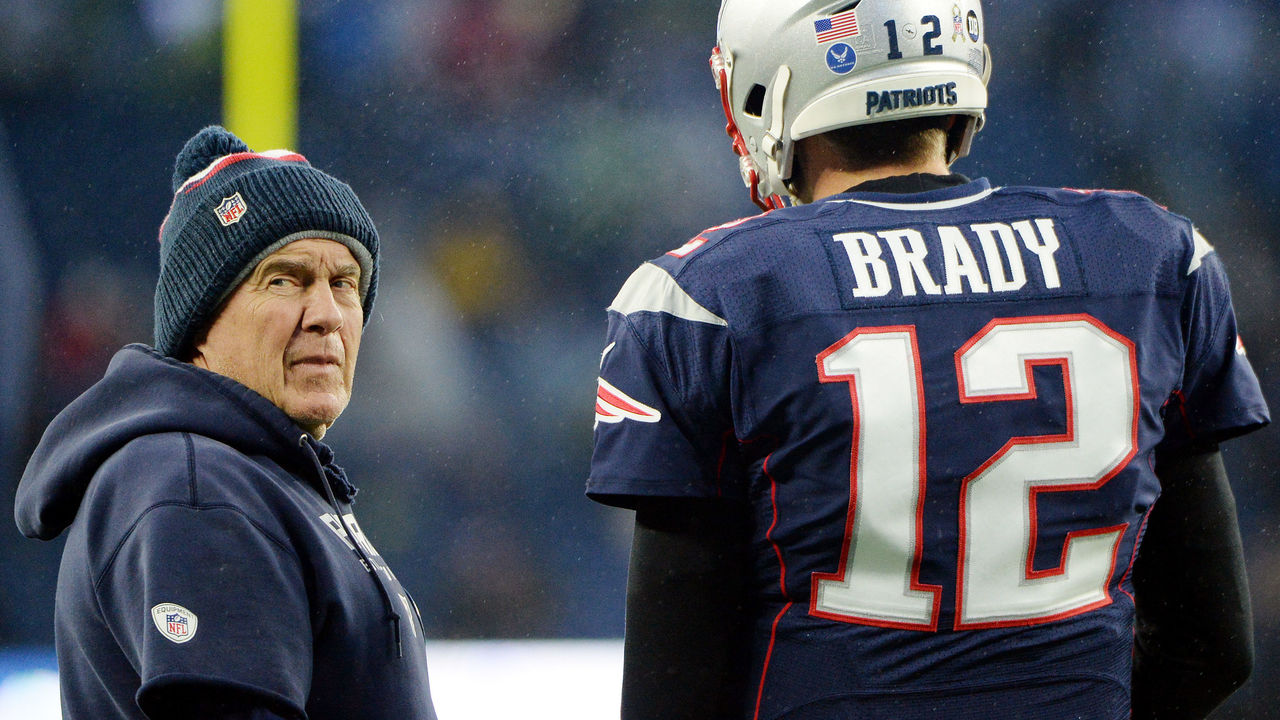 New England's rebuild began in 2020 and gained momentum in 2021, thanks to a strong draft class led by Jones, who flashed at times even if he often wasn't asked to carry the offense. These are indeed positive developments that point toward a potentially bright future. But the obstacles facing Belichick and the Patriots are vastly different from those in previous years.
For starters, the AFC is loaded in a way it wasn't before. The Pats built their dynasty years by dominating a division that largely couldn't get out of its own way and bullying a conference filled with few teams that could sustain any real success. New England went an astounding 86-24 against the AFC East from 2001-18, winning the division 16 times. And in that 18-year span, all but two of the AFC's representatives in the Super Bowl were teams quarterbacked by Brady, Peyton Manning, or Ben Roethlisberger.
Now the conference is filled with many of the game's best signal-callers: Patrick Mahomes, Josh Allen, Joe Burrow, Justin Herbert, Lamar Jackson, Russell Wilson, Derek Carr, and Matt Ryan. And within the division, the Bills – who just smoked the Patriots in last year's playoffs – are set up to succeed for years to come. Meanwhile, the Dolphins have been particularly aggressive this offseason, and the Jets are amid a potentially promising rebuild.
There's also nothing new about other teams poaching Belichick's assistant coaches, scouts, and personnel executives over the years. But the departures since New England's last Super Bowl victory have been especially acute: a total of 10 assistant coaches, plus longtime executives including Nick Caserio and Dave Ziegler, and top scouts such as Monti Ossenfort and DuJuan Daniels. Low-profile research analyst and trusted Belichick wingman Ernie Adams and renowned offensive line coach Dante Scarnecchia also retired.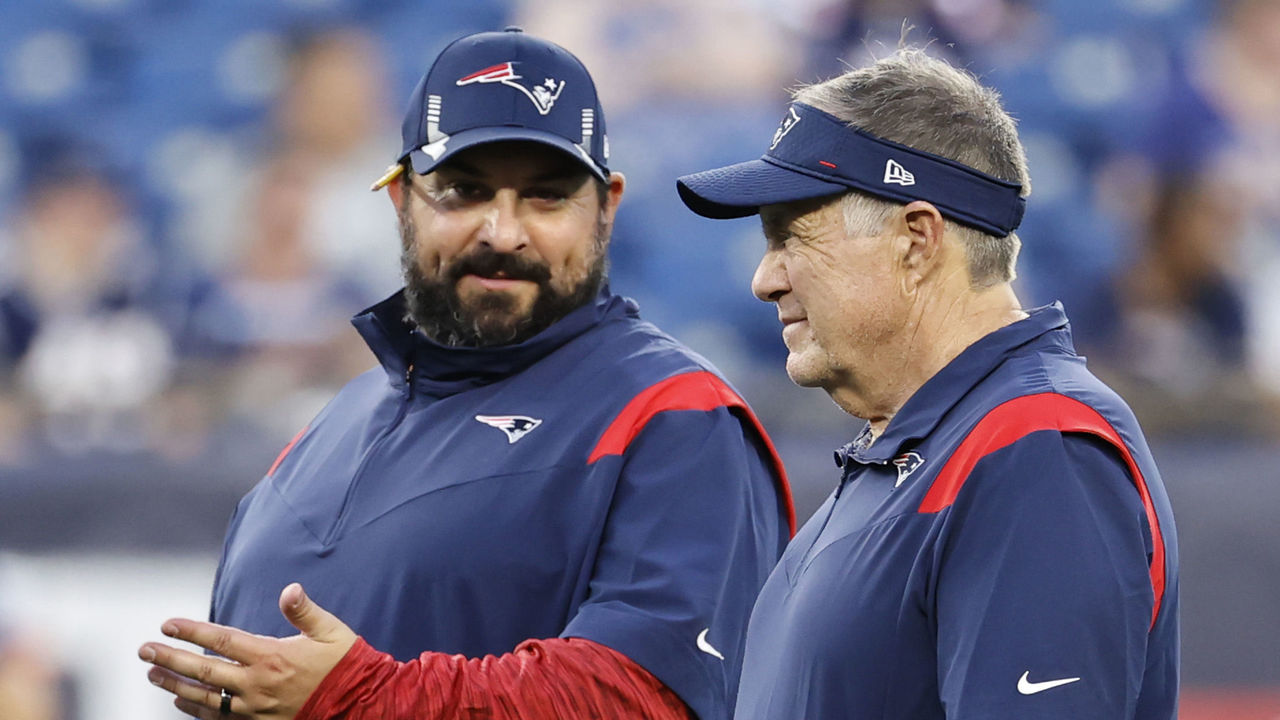 Belichick has responded to all this by keeping a close circle of assistant coaches. The Patriots won't have an offensive or defensive coordinator in 2022, and the question of who will call the offensive plays remains a mystery. This isn't a new phenomenon, though. Belichick didn't have an offensive coordinator in 2005 after Charlie Weis left, and he didn't have one in 2009 and 2010 when Josh McDaniels spent two years as the Broncos' head coach. New England also didn't employ a defensive coordinator in 2010 and 2011, and no one has held the title since Brian Flores last did in 2018.
What's changed is that while Belichick once had a pipeline of young assistants hungry to earn those titles eventually, he's instead brought back failed head coaches like Joe Judge and Matt Patricia. Both appear to have roles working with New England's offense this offseason despite a relative lack of experience there.
One year after an uncharacteristic free-agent spending spree, Belichick returned to form by prioritizing the sort of value and depth that's long been his calling card. But the Patriots also reached with their first two picks in the draft, at least according to the draftnik consensus, which is admittedly an inexact standard. Additionally, New England has shaken up its offensive line and seems content relying on a young and inexperienced group of linebackers.
The joy for Belichick – as with Brady – has always been in the hunt. In his book "It's Better To Be Feared: The New England Patriots Dynasty and the Pursuit of Greatness," writer Seth Wickersham described Belichick and Brady as "creatures of hope, architects of finding and exploiting the next opportunity." He then added, "It's all Bill Belichick has ever asked for – and for four decades running, all he's ever needed."
The challenge might be what drives Belichick, and his current challenge is as daunting as ever.
Dom Cosentino is a senior features writer at theScore.