The many ripple effects from the Mets acquiring Lindor
The New York Mets made the offseason's biggest splash so far by acquiring All-Star shortstop Francisco Lindor and right-hander Carlos Carrasco from the Cleveland Indians on Thursday.
The move doesn't only affect the Mets and Indians, but also several other teams and players league-wide. Let's break down the fallout.
Mets in lockstep with Braves atop NL East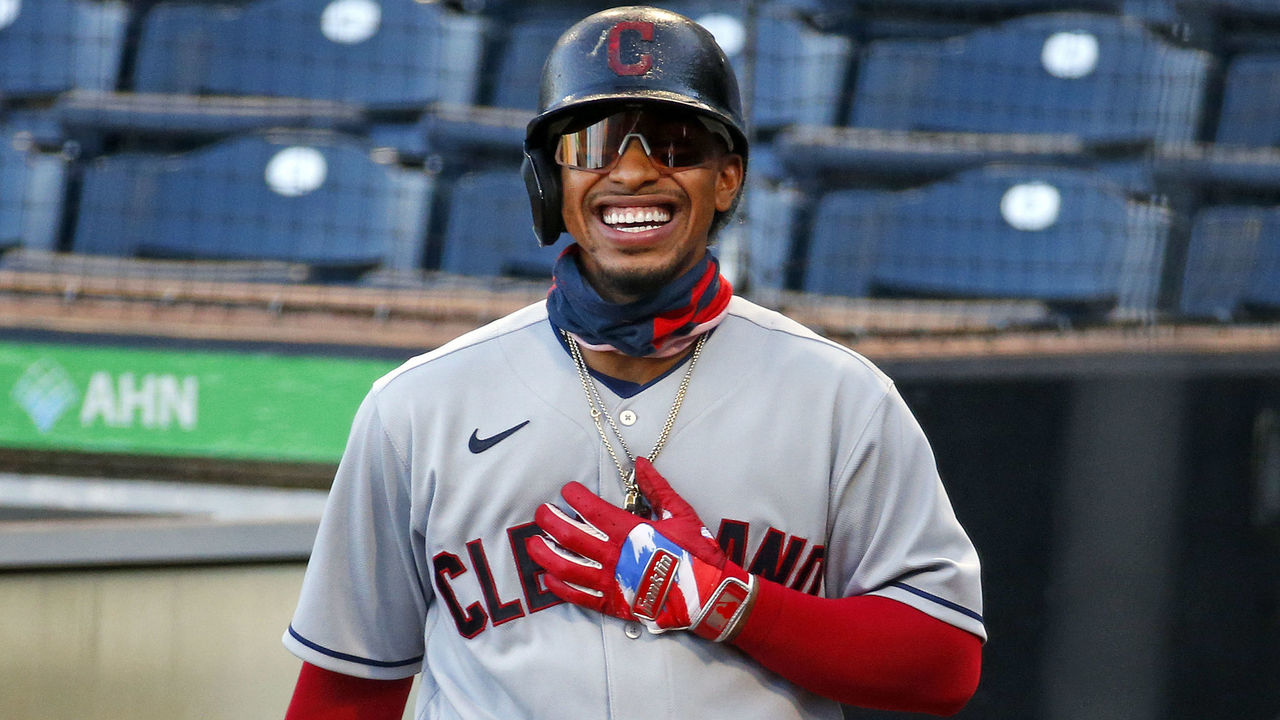 If this trade doesn't make the Mets the NL East front-runner, they're at least neck-and-neck with the Atlanta Braves and legitimate World Series contenders.
Landing Lindor is exactly the type of follow-through Mets fans expected the moment Steve Cohen took over as owner this past fall. He's a four-time All-Star, two-time Gold Glove winner, and he's finished in the top 10 in MVP voting three times in six years. It's also reminiscent of the trade that sent Mookie Betts to the Los Angeles Dodgers last February.
Lindor has only a year remaining before free agency, but it wouldn't be surprising if New York has an extension in the works already. Remember, Betts didn't ink his new deal until several months later, so Lindor's may not be immediate, either.
A possible Mets lineup already looks impressive.
| Order | Player | Position |
| --- | --- | --- |
| 1 | Brandon Nimmo | CF |
| 2 | Michael Conforto | RF |
| 3 | Francisco Lindor | SS |
| 4 | Pete Alonso | 1B |
| 5 | Dom Smith | LF |
| 6 | Jeff McNeil | 2B |
| 7 | J.D. Davis | 3B |
| 8 | James McCann | C |
And New York might not be done. The Mets have been linked to free-agent center fielder George Springer. They may even be more alluring to Springer because the Lindor addition makes the club look serious about contending immediately.
Additionally, New York could seriously use reinforcements in its bullpen. Whether that means signing Liam Hendriks, Brad Hand, or swinging another trade remains to be seen, but don't expect the Mets to sit still.
It'd be foolish to sign over the deed to the division title in January, especially since the Braves are an excellent and well-balanced team. However, this signals a renewal of one of baseball's best rivalries.
Blue Jays: Hello darkness, my old friend
The Toronto Blue Jays were supposed to be the front-runners for Lindor. However, whether the Blue Jays could have topped Cleveland's package doesn't matter because what's done is done. This isn't necessarily a sign that Toronto's front office has been merely posturing this offseason, either. It's entirely possible the Blue Jays were right there until the bitter end, and Cleveland simply preferred the Mets' offer.
This also may not signify that Toronto will come up empty-handed in its attempts to add an impact player this winter. While the Blue Jays would have happily reconfigured their infield to accommodate Lindor, this means Bo Bichette won't have to move off shortstop. The team can now pivot to focus on upgrading at third base, which is a more obvious position of need despite Vladimir Guerrero Jr.'s renewed focus on returning to the hot corner.
Pursuing a trade for Chicago Cubs third baseman Kris Bryant makes a ton of sense. He also has a year left before free agency, so the return wouldn't collapse Toronto's farm system. Alternately, if Cleveland is interested in blowing the whole roster to smithereens, maybe the Blue Jays could start talking Jose Ramirez, who is under contract for $9 million in 2021 with a pair of team options in 2022 and 2023.
Free agency isn't off the table, though, as Toronto would still benefit from an outfielder like Springer, bullpen help, or a versatile infielder like DJ LeMahieu. Regardless – and even if the Blue Jays eventually wow everyone with multiple big deals – missing out on Lindor is going to feel like a disappointment at the moment, and that's OK.
Cleveland, emphatically, does not rock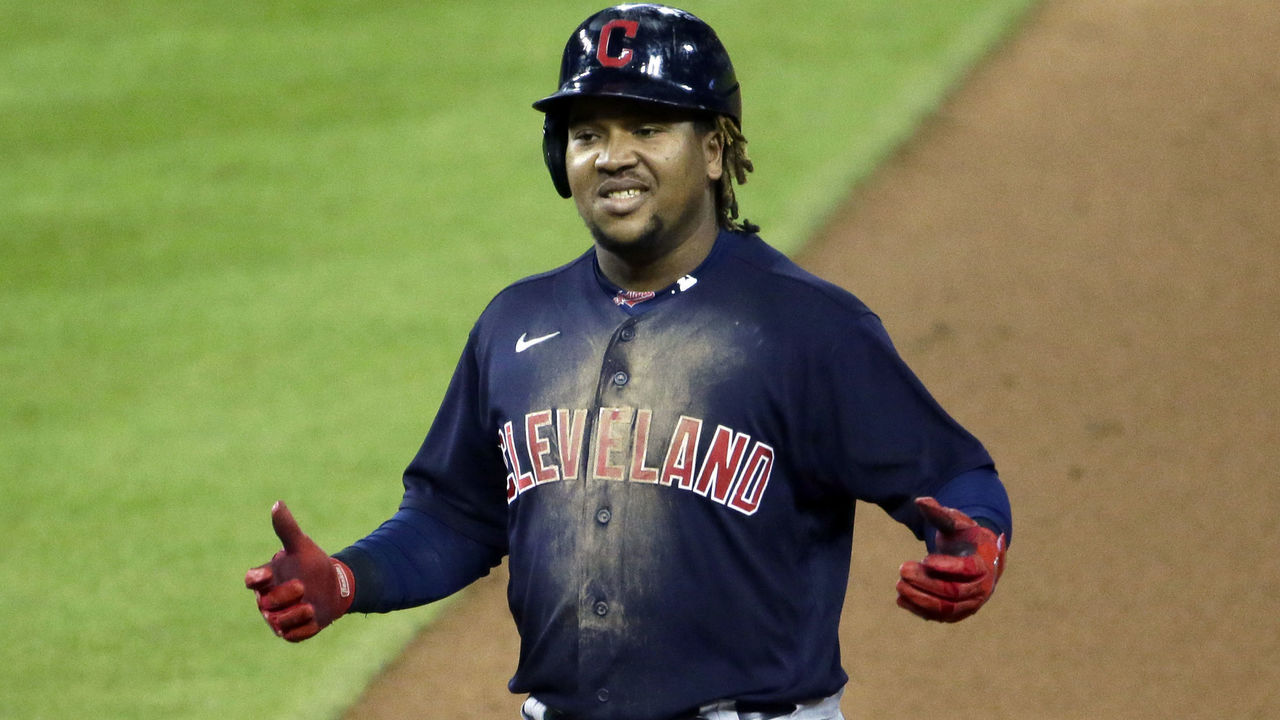 Cleveland's consistent commitment to cutting costs is one reason the idea of Toronto wriggling away Ramirez, an MVP candidate, doesn't immediately get laughed out of the room. The Indians have traded Lindor, Carrasco, Trevor Bauer, Mike Clevinger, Yan Gomes, and Corey Kluber since the end of the 2018 season while also letting Hand, Michael Brantley, Josh Donaldson, Jason Kipnis, and Andrew Miller depart via free agency.
Plenty of teams prioritize savings and cutting costs these days, but few have been as aggressive about it in recent memory as Cleveland. Ramirez is now the team's highest-paid player.
It's especially frustrating that this club continually unloads its generational talent because it's remained competitive at every turn. The Indians have won the AL Central three times since 2016, reached the 2016 World Series, and made the postseason in four of the last five years. The last time Cleveland had a losing season was 2012.
There's always going to be turnover, but Cleveland had repeatedly been on the cusp of being World Series contenders and still could have been with Shane Bieber and Zach Plesac anchoring the rotation.
In a vacuum, entering a rebuild now might be perfectly reasonable. Cleveland's roster is very young from top to bottom, and the additions of Andres Gimenez and Amed Rosario shore up the middle infield for years to come. But for a team that hasn't seen a championship since 1948, it has to be demoralizing for Cleveland's fanbase to see the club come so close only to start over again so quickly.
Can the White Sox, Twins ease up?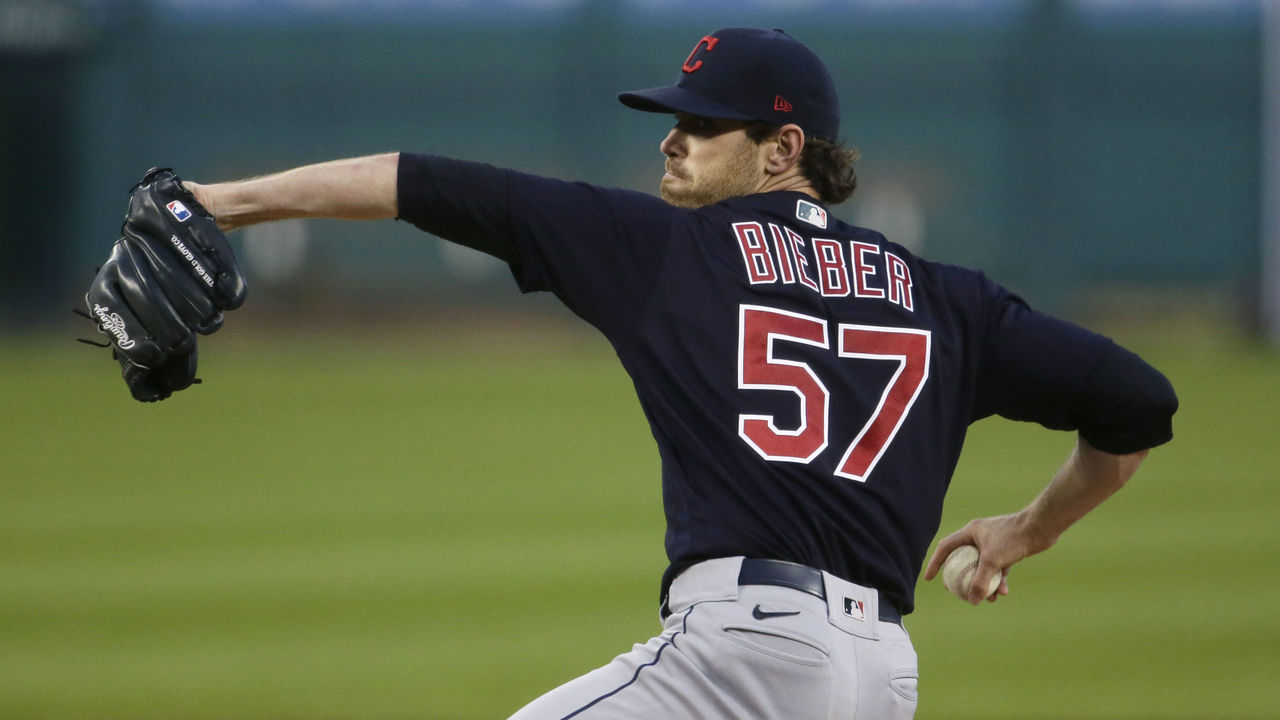 On the one hand, a perennial AL Central contender just traded away its franchise player. This, of course, bodes well for the playoff hopes of the Chicago White Sox and Minnesota Twins.
On the other hand, the Indians might still be the best run-prevention team in baseball, boasting a rotation with Bieber, Plesac, Aaron Civale, and up-and-comer Triston McKenzie. Even further, although Lindor is a two-time Gold Glove winner, the infield defense might have still improved by getting Gimenez and Rosario as part of the return.
The Mets get measurably better in this trade, there's no question. But did Cleveland become that much worse? Not likely.
The White Sox were already expected to be the class of this division after landing Lance Lynn to reinforce an ascendant squad of youthful stars. However, the Twins are dealing with the potential losses of Nelson Cruz and Jake Odorizzi to free agency and can't afford to let up just because Lindor isn't in the picture anymore.
Bauer no longer in Mets' plans?
The Mets could still make a play at signing Bauer, but their rotation looks pretty solid following Carrasco's arrival.
| Player | Throws |
| --- | --- |
| Jacob deGrom | R |
| Carlos Carrasco | R |
| Marcus Stroman | R |
| David Peterson | L |
| Steven Matz | L |
Matz has struggled, but Noah Syndergaard should be ready to go at some point during the season after he recovers from Tommy John surgery. Bauer will get the free-agent contract he wants somewhere, and while the Mets can't be ruled out, the rotation is no longer their most pressing area of need.
Shortstop class of 2021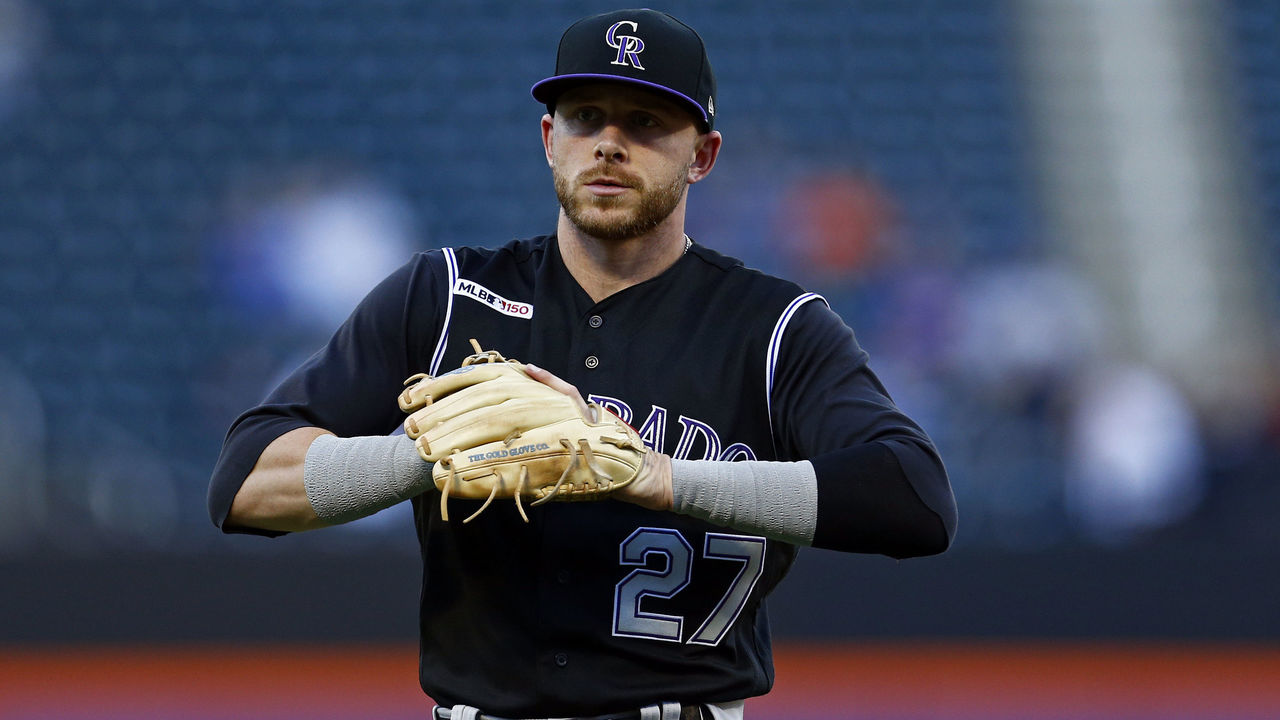 It's a smart assumption that the Mets already have plans to extend Lindor. They paid a not-insignificant package to get him and have the richest owner in the sport. So, for all intents and purposes, Lindor is out of the picture for the 2021 shortstop class. That leaves four premium options poised to hit the open market next winter:
| Player | Current team |
| --- | --- |
| Javier Baez | Cubs |
| Carlos Correa | Astros |
| Corey Seager | Dodgers |
| Trevor Story | Rockies |
Of all of them, Baez is the most likely to get traded and, potentially, extended. The Chicago Cubs signaled to everyone they were pivoting toward a rebuild when they shipped out NL Cy Young runner-up Yu Darvish to the San Diego Padres for a bunch of lottery tickets.
Story's name has also come up in trade rumors, but there is potential the Colorado Rockies prefer to deal Nolan Arenado and then extend their All-Star shortstop.
That leaves Correa and Seager as the most likely to actually hit free agency. After winning a championship, the Los Angeles Dodgers will want to keep the band together, but Seager is a Scott Boras client, and the agent is notoriously opposed to extensions prior to free agency, particularly for position players.
The Astros, meanwhile, are in a bit of an odd place – somewhere between contending and selling. They still have the makings of a top-flight team but don't seem willing to invest around it or bolster a deteriorating rotation. Both Correa and Seager could find themselves competing for a megadeal, with teams that missed out on landing Lindor leading the bidding.