Ross Stripling owns an unusual LinkedIn work history.
Listed first under experience is the title of "Pitcher" with the Toronto Blue Jays, "Sept. 2020 – Present – 1 year, 10 months."
Listed next is the role of "Founding Managing Partner" of Skyward Financial, "May 2021 – Present – 1 year, 2 months."
In every sense of the word, this type of work history for an active major-league player is unique. There's no other known player in the majors who is a licensed financial adviser, no other player with the same kind of dual professional life.
Stripling possesses a number of crossover traits that help in each discipline. He describes his temperament as "even-keeled," though the most recent market declines have been difficult to stomach. "Testing my even-keeled-ness is one way to put it," he said.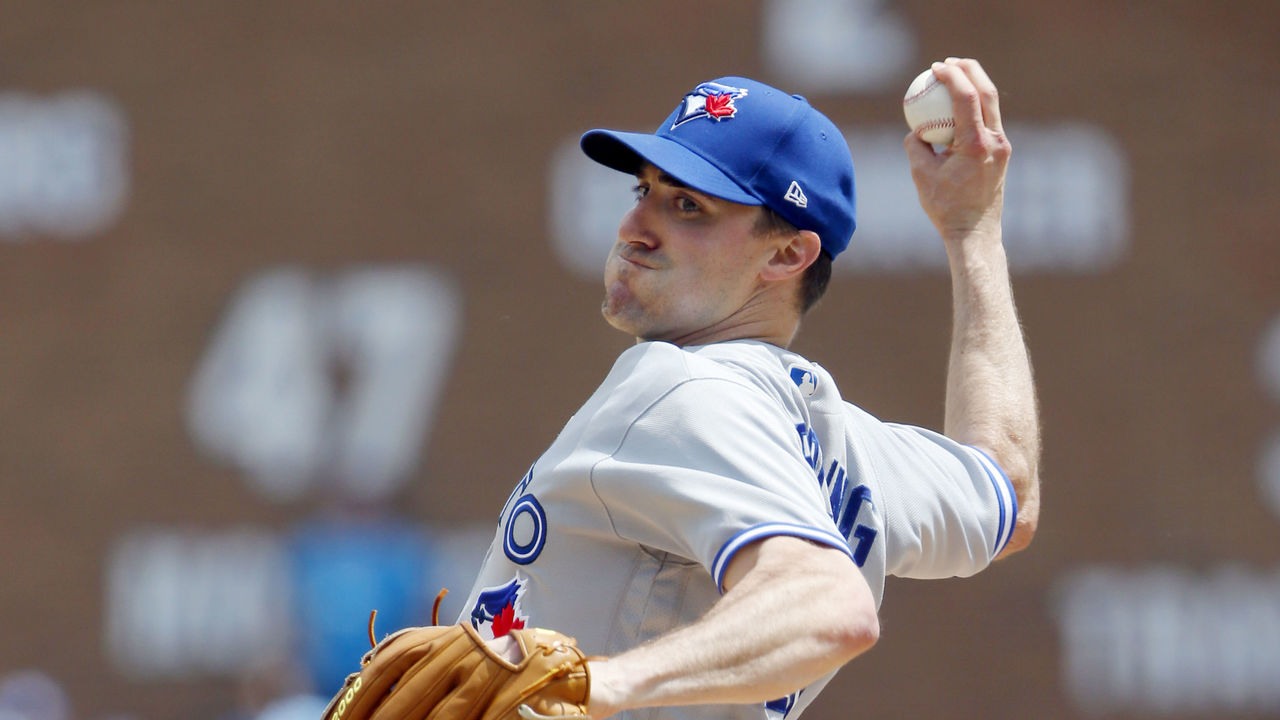 He possesses a natural ability to understand and appreciate numbers, which allows him to digest data from MLB's Statcast system as well as quarterly earnings reports of publicly traded companies.
Perhaps more than anything, he can "compartmentalize."
Last Sunday, a couple of days after the financial markets dropped steeply after another troubling inflation report, Stripling went out and made his best start of the season.
He allowed just one hit with no walks in six shutout innings against the Detroit Tigers. The performance came after five shutout innings of one-hit ball against the Kansas City Royals, during a week when most indices were either at or near bear-market territory.
"I keep them very separate," Stripling said. "I'm definitely not on the mound thinking about the market or anything like that, I promise."
He's also able to compartmentalize pitching roles and the different routines and approaches that accompany them. He's pitched as a reliever and starter in each of his seven major-league seasons.
This season (3.14 ERA/2.98 FIP) has been his best year since 2018 with the Los Angeles Dodgers (3.02 ERA/3.42 FIP). He's doing so when the Blue Jays really need it, too. The team announced Tuesday that starter Hyun-jin Ryu will miss the rest of the season with a torn elbow ligament. Stripling will now stick in the rotation; he starts again Friday against the New York Yankees.
The pitching success comes during a trying time for managing his own portfolio and investments for 13 clients.
Stripling, 32, will check the markets every day – even before his starts. He'll trade stocks in-season, though he hasn't bought much of anything since March. As for many, watching his accounts decline is unpleasant. He notes the S&P 500 is off to its worst start since 1939, and the Nasdaq has lost more points this year than the early pandemic crash of 2020.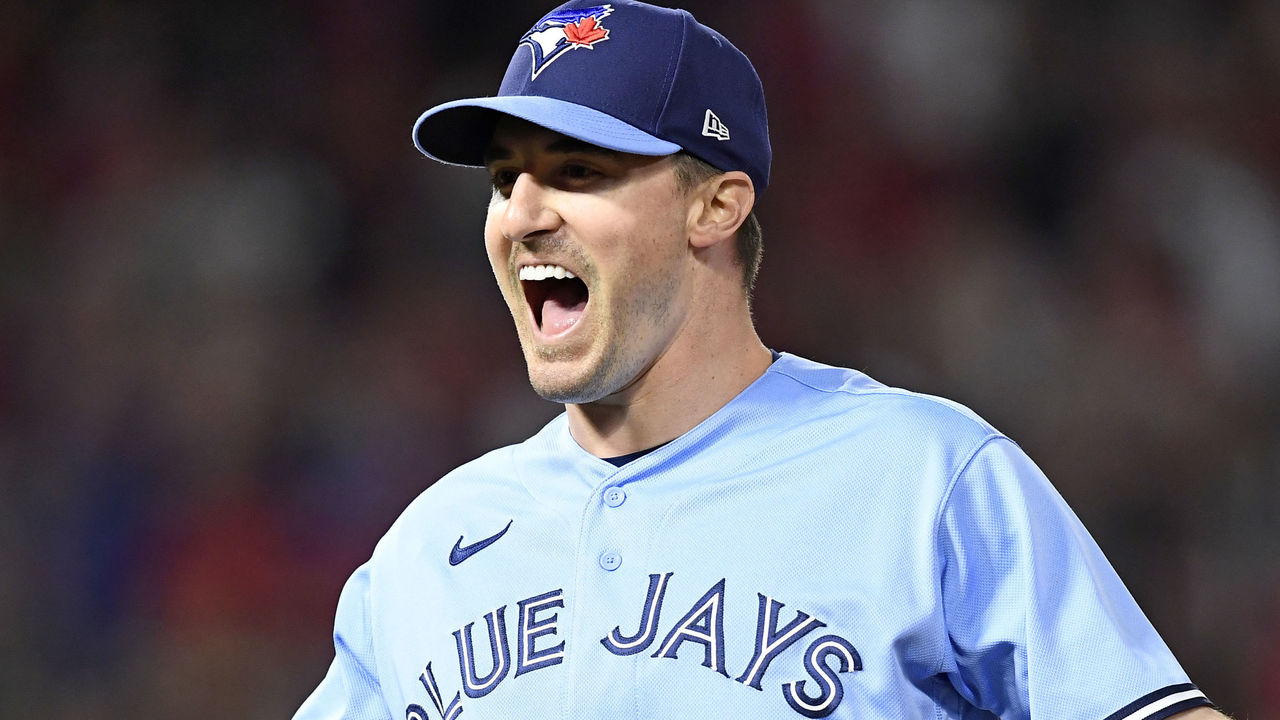 He joked in a conversation during spring training that, if anything, market declines help his pitching. "Nasdaq down two percent? (On a given day) I will be pitching angry."
He started investing in the early stages of a prolific bull-market run coming out of the 2008 financial crisis. After the Los Angeles Dodgers selected him in the fifth round of the 2012 draft from Texas A&M, where he graduated with a finance degree, he placed his $130,000 signing bonus into stocks and mutual funds.
He had success. He developed a preference for tech and growth stocks, which often outperformed indices like the Dow Jones and S&P 500. He began working as a licensed financial adviser in 2015 and works out of a Houston-area office in the offseason when he's not involved in workouts or parenting his 1-year-old son.
Word quickly traveled across MLB clubhouses about his other job.
When Stripling introduced himself to David Price in the Dodgers' clubhouse at spring training in 2020, his skill set preceded him.
"I introduced myself, 'Hey David, I'm Ross Stripling,' and he said 'Oh, you're the finance guy.'"
He's become known as the "finance guy" for his willingness to help players learn about markets and manage their portfolios.
Finance isn't generally taught in high school, and it's a specialized choice in college. While agents and the MLBPA try to educate players on wealth management, there's still much for many to learn.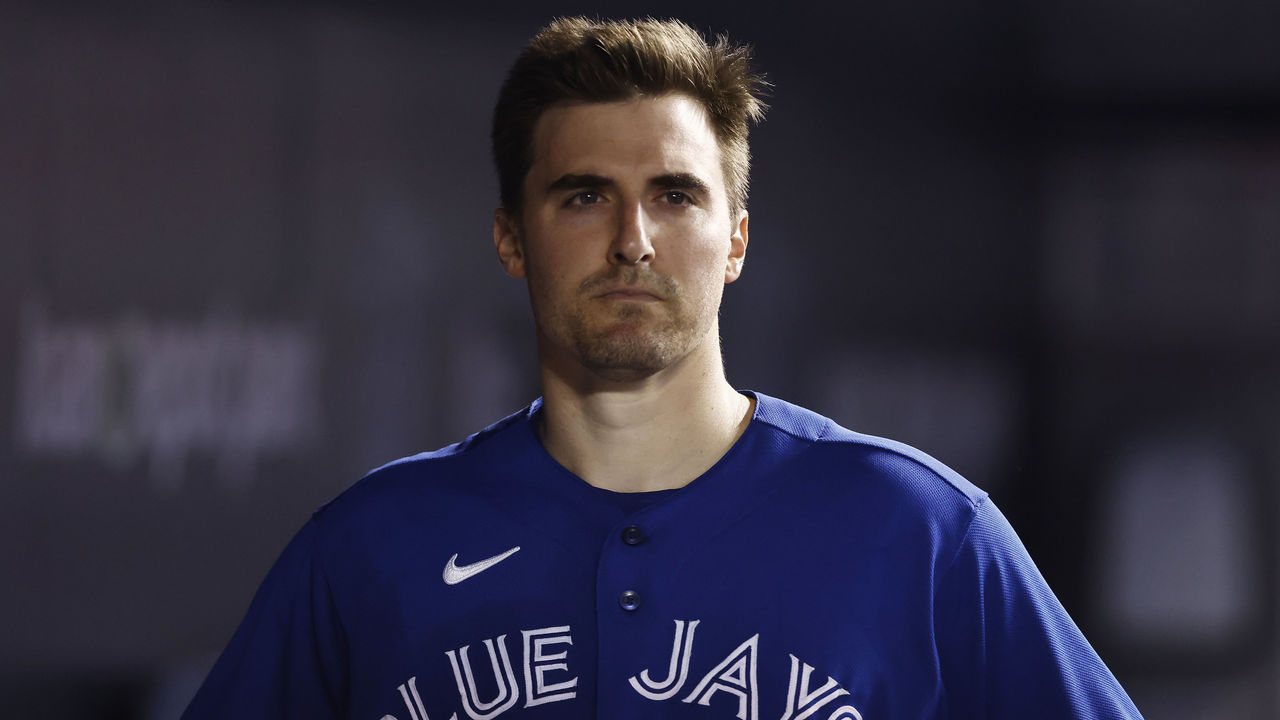 The text messages Stripling receives are much different than almost any other major leaguer. He woke up one morning this spring in his Dunedin, Florida, lodgings to texts from two former teammates who are now with the Washington Nationals: Josiah Gray and Patrick Murphy. They wanted to know what to do with their 401k plans.
"I try to help as much as I can. Where I help a lot is the younger guys, especially," he said. "The Vanguard 401lk (MLB's official retirement fund for players), a lot of guys are anxious about what they should put in, what does the team match. A lot of times that's how I get in the door with helping these guys, and from there the relationship builds. 'Hey my (adviser) bought me Apple stock, my guy bought me this weird penny stock' and I am just kind of a sounding board, which I really enjoy, that's the fun part, kind of helping."
Texas Rangers infielder Marcus Semien, a teammate in Toronto last year, said he spoke to Stripling about money managing and marvels at how he balances both roles during the season.
"I have to be 100% committed," Semien said of baseball. "He's a super-smart guy, hard-working. It's amazing he can do both."
Stripling hopes to grow his client list with ballplayers when his playing days are over.
"That's the idea," he said. "The day baseball ends, I have a pretty massive network to tap into."
On cross-country charter flights, players will sleep, play cards, watch their tablets, or study their smartphone screens. Stripling will sometimes read quarterly earnings reports. And if a curious teammate is asking about what he's looking at, he'll willingly explain.
"If (a company) is unprofitable they better have some pretty amazing numbers," Stripling said of growth stocks. "They better be growing 40-50% or more and have a clear trajectory to being profitable. … If they are profitable and a growth company, that's awesome."
He keeps digging.
"What do they make? Do they have a moat around their business? Are they a first-mover in their industry? Then you look at valuation. Do they have debt? How much of it? Do they have the cash to cover that debt? A lot of times I like looking at the last earnings report versus the one before, earnings-per-share growth, revenue growth. I listen to what the CEO says about the company. Who is the CEO? What is his or her track record? I think that is important."
To those considering investing on their own, he often suggests first dabbling with products and companies they love. If you go to Starbucks every day, buy a few shares. That might spark wider interest.
It's not so different from digging into pitch-design data and opponents' scouting reports.
The key things he looks for as a pitcher?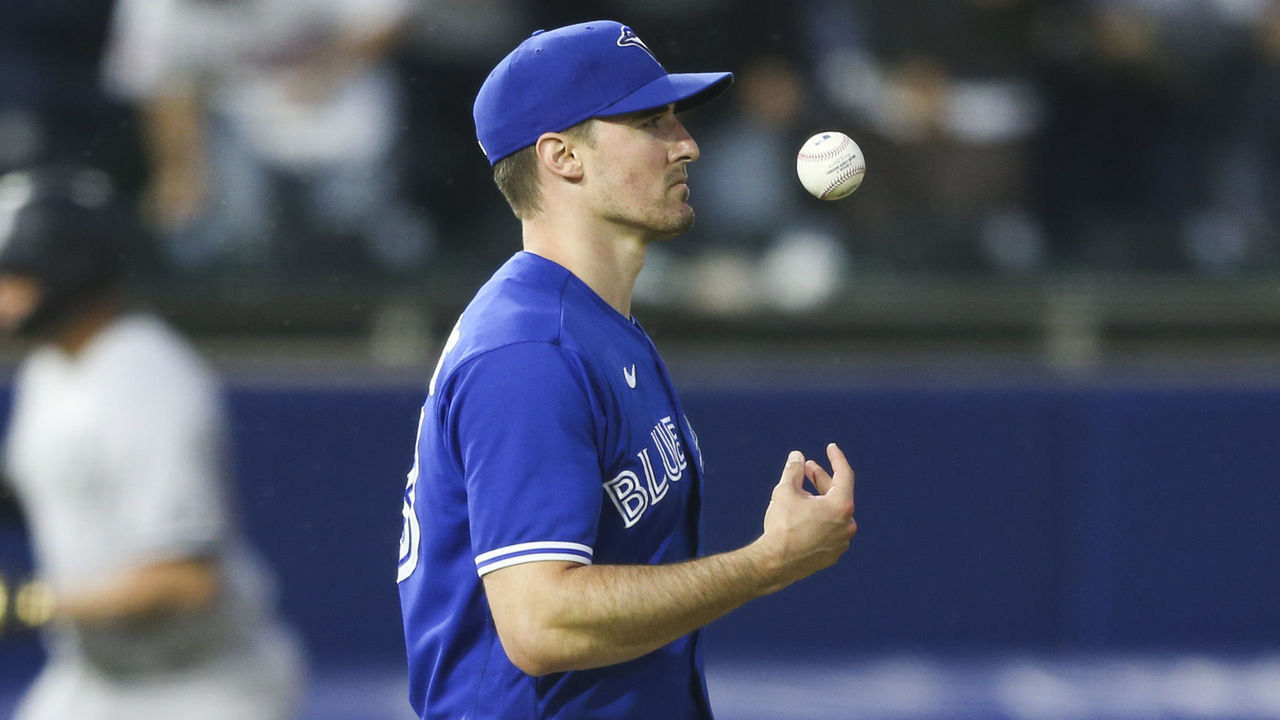 "I definitely like to know how my heater is spinning. What is the vertical movement? I'm throwing a little two-seamer now, it has some more horizontal movement," Stripling said. "I know where I want my slider metrics to be versus my changeup metrics.
"If I'm looking at a hitter, what does he hit on fastballs away, in, up, and down? I look at those quadrants. Since I throw both a slider and curveball, what does he put on the ground more? What does he swing and miss more? Is a changeup a good option to a righty? They are almost always a good option to a lefty."
He's still learning, too, and wishes he would have listened to his dad a few months back.
"(He said) 'I've seen inflation. I've seen rising interest rates, the Fed doing what they are doing, and companies like XYZ that are growing like a weed but they have no earnings.' Some of these high-growth names that I love, that did so well during the pandemic, he said, 'They're going to get hammered.'
"I wish he would have beat it into me because he was spot on. Three months removed, it's so obvious how it was going to play out. We were due to get these valuations back in check.
"I'm angry at myself for not realizing it. That's just inexperience. Now that I've lived through it I'll be ready for the next one."
What helps him is perspective. He notes companies like Amazon and Netflix routinely had large drops of 30% or more in their early days.
"There's just no good news coming out," he said. "But the market is still the best place to build wealth over a long period of time. It's efficient. It knows what it's doing. And it's going to get back on track, and we just have to hang through these tough times. … Holding long-term positions in good companies, that's the strategy."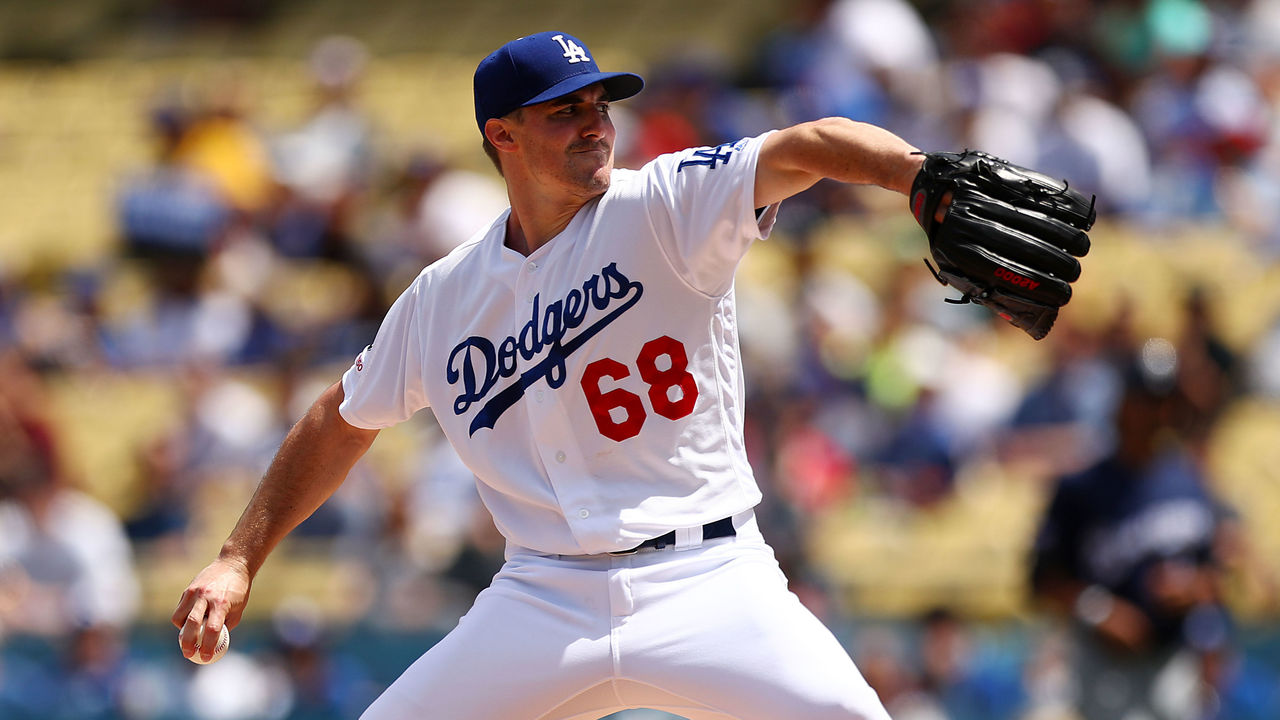 Baseball doesn't work the same way as the markets. Players can't hold their positions and wait for things to get better; they are constantly trying to refine and improve.
This past offseason, Stripling knew he had to get on the inside part of the plate against right-handed batters. For his career, righties (.784 OPS) have actually hit him better than lefties (.664).
He had struggled to find a pitch he could command and throw inside against righties. So this spring in Dunedin, he worked on a sinker that would move in toward righties and experimented with throwing changeups to fade in against them. This season, righties have a .619 OPS against Stripling, and he's still excelling against lefties (.510).
Stripling's dual careers come down to time. In baseball, time is relatively short. In investing, time is the biggest advantage. That's one of his top messages to clients and teammates.
He once pulled aside a former veteran teammate to teach the concept of compound interest, which Stripling notes Einstein called the eighth wonder of the world. The player had never bothered to check in on his MLB retirement account – he didn't even know the password login.
"He had a couple hundred thousand dollars just sitting there," Stripling said. "I Googled, 'compound interest calculator.' I said you are X years old. So you let this sit for another 30 years until you tap into it, it's going to be worth this amount. You didn't even know you had it. It's in this conservative thing. Let's branch it out. Put it in something more aggressive stuff, average 7-10% over the life of it, and you've tripled your money.'
"Compound interest seems to be the best one, where I put it in front of their face, and it (resonates). Let it sit there, baby. Let it grow and I promise you in 30 years you'll text me and say 'Strip, I love you.'"
Travis Sawchik is theScore's senior baseball writer.