Our MLB editors answer some of the biggest questions around the game in early June.
Joe Girardi and Joe Maddon were fired after their teams got off to underwhelming starts. Which manager or executive is next on the hot seat?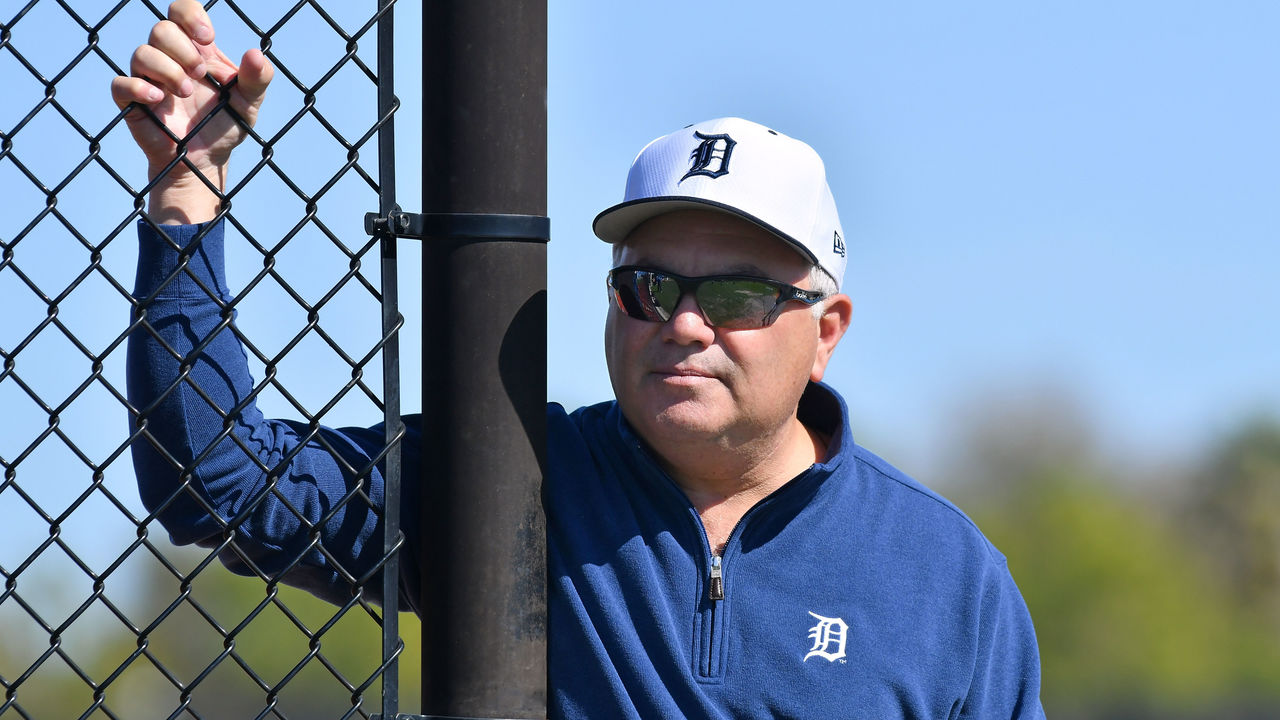 Al Avila, Tigers: Detroit has recorded one winning season since Avila took over the general manager's position in 2015. It doesn't look like things are going to change even though the Tigers spent lavishly in the offseason. Avila dished out $217 million to sign Javier Baez and Eduardo Rodriguez while adding payroll in acquiring Andrew Chafin, Michael Pineda, Austin Meadows, and Tucker Barnhart. The result: a 23-33 record. The fan base is tired of rebuilding. A new direction under a different GM could be in the club's future. – Bryan Mcwilliam
Mike Matheny, Royals: Nobody expected Kansas City to be good this season. However, it's hard to imagine that many believed the club would have the fewest wins and second-worst run differential in baseball more than one-third into the 2022 campaign. The rebuild was supposed to be over after 100-loss seasons in 2018 and 2019. Bobby Witt Jr.'s arrival and a weak AL Central seemed like a recipe for success after 74 wins in 2021. Unfortunately, the skipper is usually the first to go, and Matheny's 119-159 record since arriving in 2020 doesn't look good on the resume. – Tom Ruminski
Tony La Russa, White Sox: Hiring La Russa as manager before last season was puzzling. And despite a division title in his first year, Chicago's uneven start to 2022 likely has the 77-year-old feeling the heat. La Russa befuddled the baseball world during Thursday's game when he intentionally walked Trea Turner with two strikes before Max Muncy hit a three-run homer. The White Sox have dealt with injuries and inconsistencies but find themselves looking up at the Twins in the standings in a season with World Series aspirations. With Eloy Jimenez and Lance Lynn due back from injuries soon, Chicago could put it all together and go on a run. But it wouldn't be a surprise to see a managerial change if the club continues to be underwhelming. – Josh Goldberg
Don Mattingly, Marlins: Since Kim Ng took over as the club's general manager at the end of the 2020 season, Mattingly has led the team to a paltry 92-125 (.424) record. That's not all Mattingly's fault. The roster hasn't been especially competitive, and Miami is in a tough division. Mattingly, a six-time All-Star, is also a living legend and by far the most decorated player to be leading a team right now, so leniency might be warranted. However, the Marlins showed a willingness to spend this winter, signing Avisail Garcia and Jorge Soler, among others. It hasn't yielded better results, though, and the club sits five games below .500. Along with the fact that Miami's previous nightmarish regime hired Mattingly, it could all mean Ng makes a move to pick the first manager of her tenure. – Bradburn
Manny Machado believes we're not giving Albert Pujols enough love in his final season. Which other veterans aren't we appreciating enough?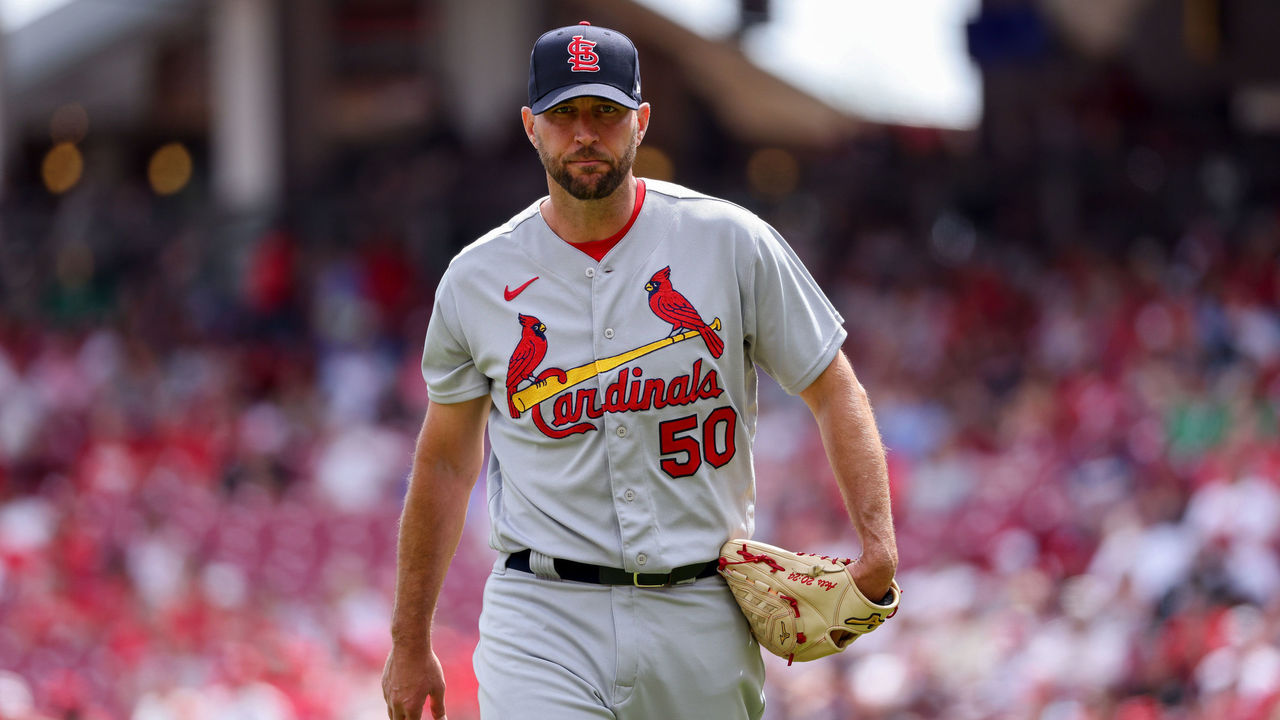 Adam Wainwright, Cardinals: All the talk from Machado centered around Pujols and Yadier Molina, but how about some love for their longtime teammate? The 40-year-old continues to defy Father Time, registering a 2.73 ERA this season in 11 starts. Despite never posting eye-popping strikeout numbers, Wainwright has been one of baseball's most consistent pitchers for over a decade. He probably doesn't have enough to make the Hall of Fame, but it could be a while before we see another pitcher have the type of longevity and success that Wainwright has enjoyed. – Goldberg
Rich Hill, Red Sox: Let's take some time to appreciate not just Hill's career but the incredible and unlikely path he took to get here. Hill bounced around in his first 10 big-league seasons, throwing more than 100 innings only once while battling inconsistency, demotions, and injuries. It wasn't until 2015 – following a detour to the independent Long Island Ducks – when Hill earned a permanent big-league role, first with the Red Sox for four starts down the stretch before joining the A's and Dodgers in 2016. In the past seven seasons, Hill's become a consistent starter, a contributor to several playoff teams, and a respected veteran. If this is it for Hill, he deserves plenty of applause and cap tips for a unique and remarkable career that defied many odds. – Simon Sharkey-Gotlieb
Joey Votto, Reds: Votto has one, potentially two, years left on his current deal after this season, but the 38-year-old's time in baseball is near an end and deserves more celebration. Maybe Cincinnati is waiting until next year to properly honor one of the franchise's best players. We're talking about a former MVP with a lifetime .300 batting average, career .415 OBP, and more than 2,000 hits. – Mcwilliam
Nelson Cruz, Nationals: Admittedly, Cruz hasn't played particularly well, but neither has Pujols. The fact Cruz has gone this long without really earning due appreciation is criminal. He's already surpassed Carl Yastrzemski, Jeff Bagwell, Vladimir Guerrero, Cal Ripken Jr., and Mike Piazza, among others, in career homers, and he's closing in on Chipper Jones. Cruz has a mutual option for 2023, but we're likely seeing the 41-year-old's swan song. There should be more fanfare for a guy who has hit at least 22 homers every season since 2009 (and at least 30 in eight of those years). – Bradburn
Some long-suffering fan bases are again watching their teams struggle in 2022. Which group has endured the most over the last decade?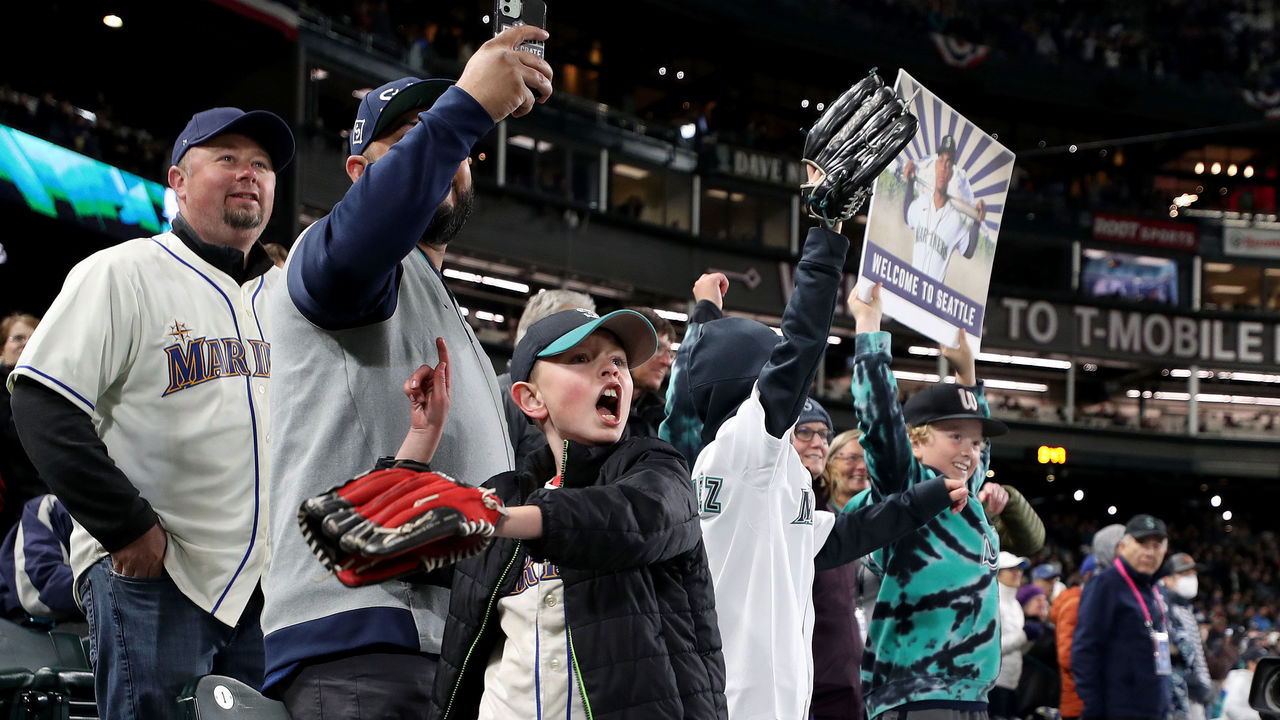 Seattle Mariners: There's still a lot of baseball left, but the longest playoff drought in North American pro sports might tack on another year at this pace. The Mariners haven't made the postseason since 2001. However, they looked like contenders after adding Robbie Ray, Adam Frazier, Eugenio Suarez, and Jesse Winker to a 90-win club from a season ago. They're presently five games under .500 and projected by FanGraphs to go 52-53 the rest of the way, which would cause the club to miss the postseason again. – Mcwilliam
Miami Marlins: The pandemic-shortened 2020 campaign is the only season the Marlins finished above .500 since 2009 and the only year they made the playoffs since winning the 2003 World Series. Miami boasts electric young players like Jazz Chisholm Jr., Jesus Sanchez, Sandy Alcantara, and Pablo Lopez but continues to struggle to remain relevant in the NL East. Who knows how long these players will stay with the club based on the front office's reputation for trading stars. Derek Jeter certainly didn't want to stick around to find out. – Ruminski
Cincinnati Reds: The Reds made three playoff appearances in four seasons between 2010-13 but failed to win a round. Cincinnati's recorded just two winning seasons since then, with its only postseason berth coming during the shortened 60-game schedule in 2020. Many of the Reds' moves to build a winner failed, and they made no attempt to re-sign star Nick Castellanos after he opted out this past winter. Now, the rebuilding club is on the fast track to the NL's worst record. Their president also flushed whatever goodwill remained with his comments toward angry fans at the home opener. And the Reds have officially wasted Votto's prime, with the Canadian having nothing to show for his years anchoring this team. Cincinnati is the birthplace of professional baseball and one of the best baseball cities in the world. Reds fans deserve better. – Sharkey-Gotlieb
Yordan Alvarez signed a surprising six-year, $115M extension. Who's the next young player signing a nine-figure deal?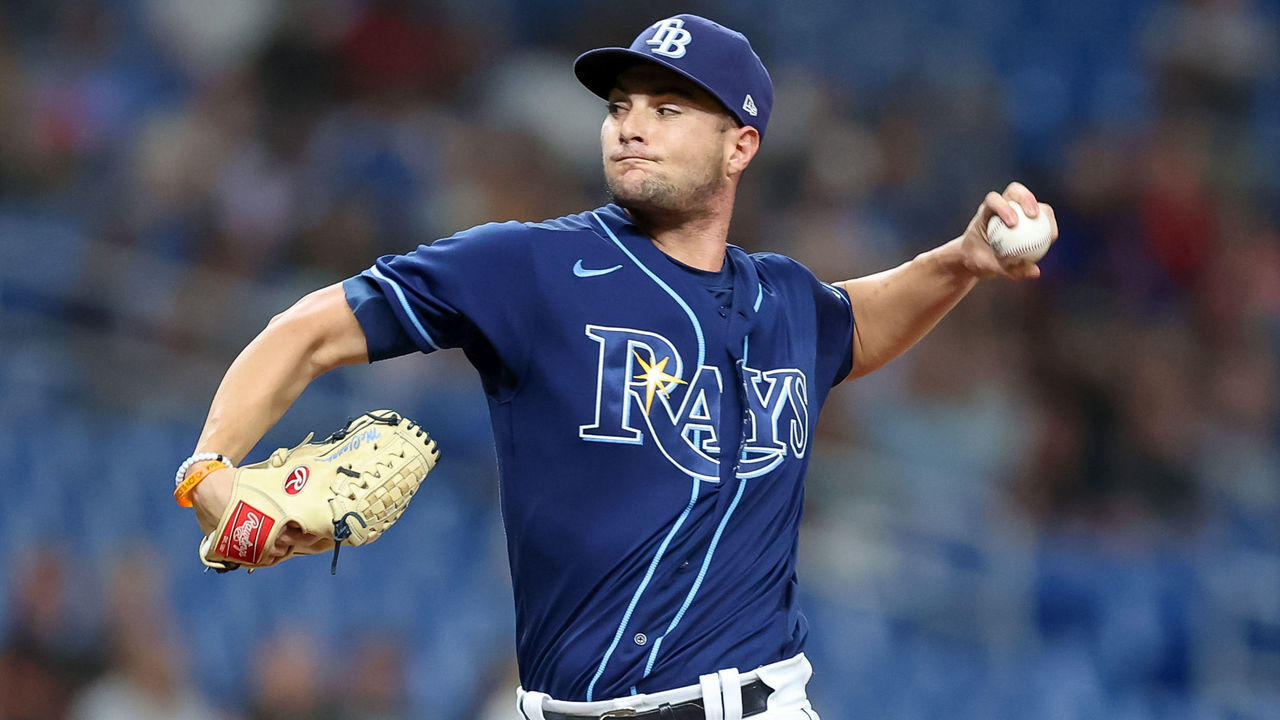 Shane McClanahan, Rays: After signing Wander Franco, the linchpin of their offense, to a long-term extension, the Rays should look hard at locking up the ace of their rotation. McClanahan ranks inside the top four in the American League in WAR, K/9, wins, and ERA. The 25-year-old isn't scheduled to reach arbitration until after next season, but it might serve Tampa well to ink him to a deal that avoids risking a lofty salary via arbitration. – Goldberg
Rafael Devers, Red Sox: The 25-year-old is on pace for another 30-homer, 90-RBI campaign and playing above-average defense for the first time in three years. Since 2019, he trails only Jose Ramirez in WAR among third basemen, and he's doing it in one of baseball's toughest divisions. If the Red Sox can't extend Xander Bogaerts or re-sign J.D. Martinez, they should commit to Devers as the star to build around. – Mcwilliam
Jeremy Pena, Astros: Why not stick with the club that extended Alvarez? The 24-year-old was a relatively unheralded prospect despite performing well at every minor-league level. Now, he's the early favorite to win AL Rookie of the Year, tearing the cover off the ball and playing great defense at shortstop as Carlos Correa's replacement. Everyone from prospects who haven't made their debut, pre-arb guys, and stars nearing free agency are getting extensions these days, so it's hard to guess who's next. You have to imagine the Astros see the value in having cost certainty over Pena for seven or eight years. – Bradburn
Nestor Cortes, Yankees: It's been a long road to success for Cortes, but the 27-year-old is now firmly entrenched atop the Yankees' rotation. "Nasty Nestor" is fourth in the AL in ERA and WHIP, and ranks top 10 in a slew of other categories. New York undoubtedly wants to lock up its newest star for the foreseeable future, while Cortes might want to cash in on his sudden success after taking so long to establish himself. It makes sense for both sides to find common ground and get a long-term deal done. – Sharkey-Gotlieb
Tommy Pham slapped Joc Pederson over a fantasy football disagreement. What's a slapable offense you've encountered playing fantasy?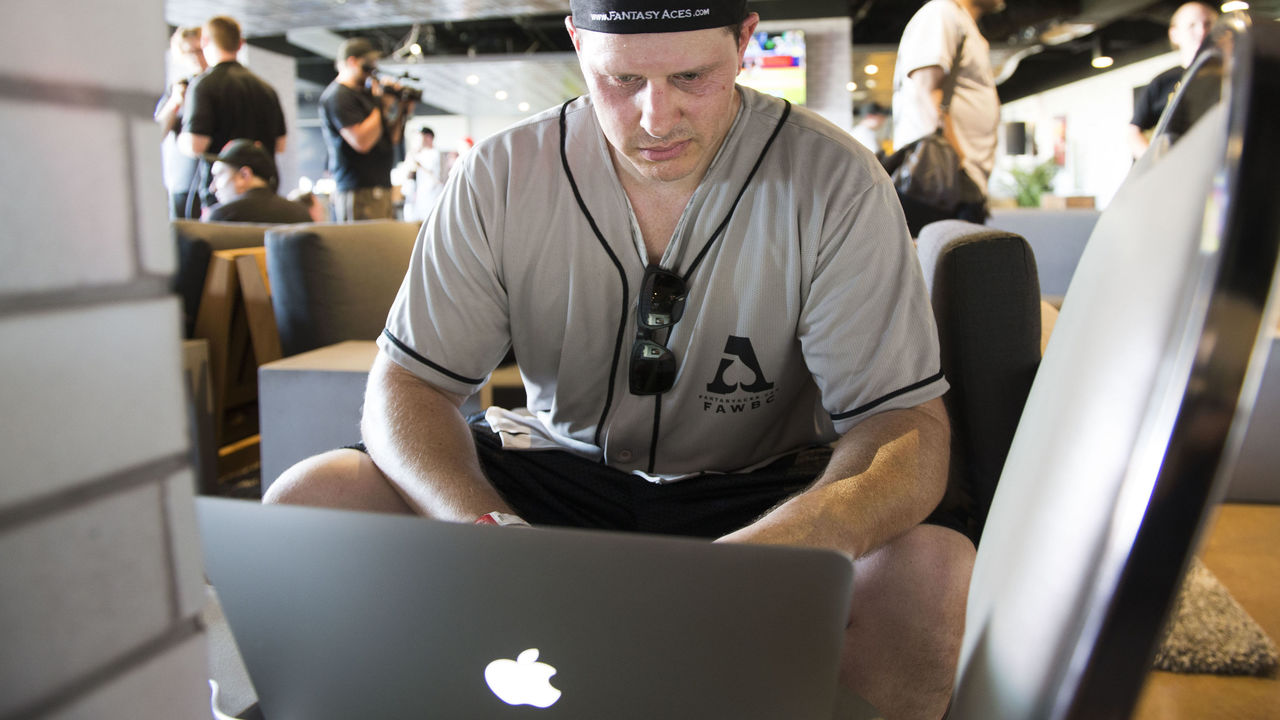 Stashing starting pitchers off waivers: Why stop at a slap? I might headbutt somebody if they snatched starting pitchers off waivers and kept them on the bench to ensure nobody else could use them as spot starters during the playoffs. It's a bold strategy that leads one to a fantasy championship. However, you won't be making any friends along the way. – Ruminski
Sending a bunch of trash in a trade proposal for a superstar: Look, I'm competitive, so I'll slap a fellow fantasy manager for even thinking of beating me. But if you want to get under my skin, send me a trade proposal where you get a star and I receive four JAGs. I only play in dynasty leagues, and I'm always looking to make a deal, even if it's trading away one of the few superstars on my roster. However, if you send me Owen Miller, Jonah Heim, and Enrique Hernandez – all perfectly fine role players – for Juan Soto, I'm asking the commissioner to boot you from the league. – Bradburn
Gloating about a lopsided trade: It's bad enough when someone in your league fleeces another person in a trade. It becomes much more unbearable when they brag about it and talk about how their team is much better. Nobody likes a gloater, so just make the deal and let your team do the talking at the end of the season. – Goldberg
Waiting a day to use a player: No one has ever "f—ed with my money" enough to make me want to slap them. But nothing grinds my fantasy gears more than adding a player and not being allowed to use them until the next day. I've only been a part of one league that instituted this rule in recent years, and people grew frustrated that more than half the owners didn't participate the following campaign. If real-life teams are allowed to use a player as soon as they become part of an organization, the same should apply in fantasy. – Mcwilliam