How Liverpool's record-breaking squad was built
It's no coincidence that Liverpool's title-winning squad has peaked in unison.
That's by design, and can be in part credited to sporting director Michael Edwards – the out-of-sight architect of a side under the spotlight – and a transfer committee devoted to calculated decisions.
The model is uncomplicated: recruit players of a similar age who will reach their apex at the same time, and who can all adhere to the manager's footballing ideology.
It hasn't hurt that Liverpool are loaded. Football's seventh-richest club pulled in £518.53 million last year on the heels of a successful continental campaign, and the new kit deal with Nike could amount to the third-most opulent agreement in football. Parent company Fenway Sports Group's bountiful reserves have helped, but so too has the ownership's embrace of a data-driven approach.
Seems straightforward, though it's not a method without its risks.
Jurgen Klopp also merits praise for helping limiting said risks. The amiable tactician has remained loyal to his methods and distilled the best from a series of signings made in his image, growing as a manager on a similar tangent to a roster rich in chemistry.
Klopp replaced Brendan Rodgers in Oct. 2015, Edwards was promoted from technical director the following November, and it's been a gradual ascendancy ever since.
Liverpool's silent engineer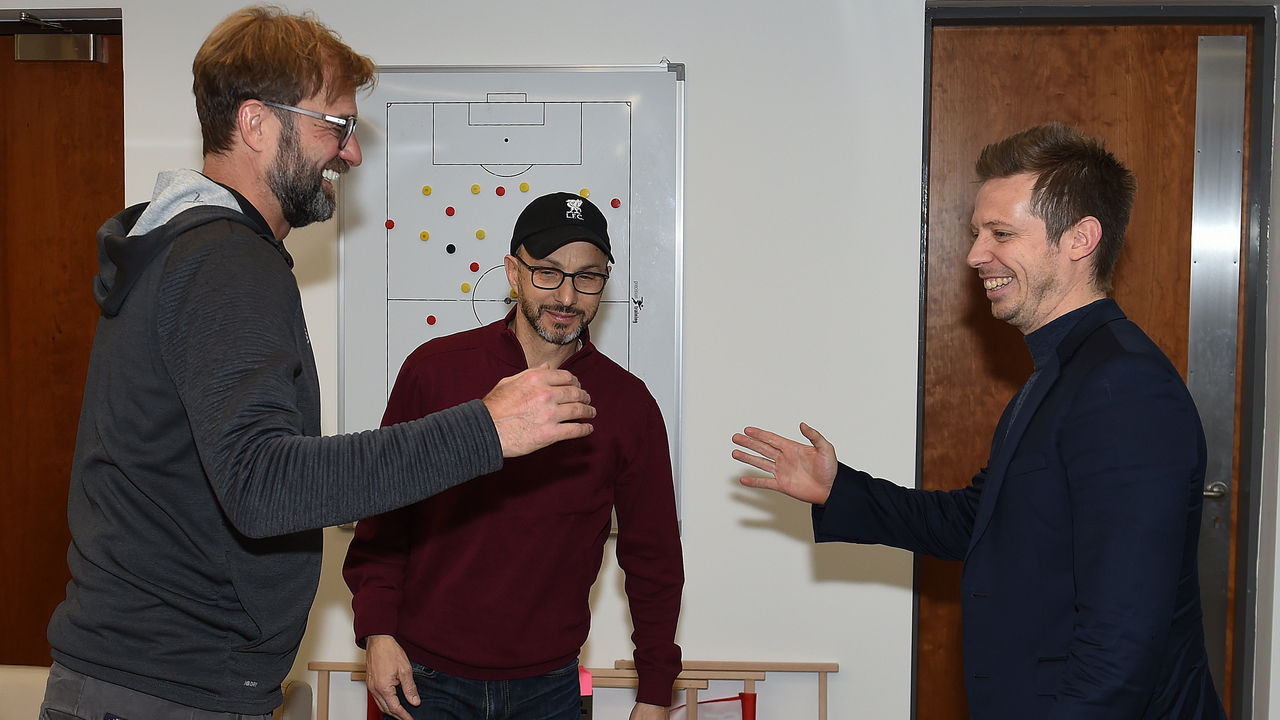 Edwards' rise is a noteworthy tale in itself.
A serviceable reserve full-back for League One club Peterborough United, Edwards quit football, taught IT, then joined Portsmouth as an analyst in 2003 under the ProZone regime that would come to define football statistics management. Then-Pompey boss Harry Redknapp warmed to the timid number cruncher, and brought him to Tottenham before former Liverpool director Damien Comolli tapped Edwards to lead the club's data-driven pivot in 2011.
The Liverpool brass were ahead of the curve on data-based recruitment, and Edwards swiftly rose from the Reds' head of performance and analysis to sporting director in a five-year charge up the club's backroom pecking order.
Edwards has helped narrow Liverpool's transfer focus, and even Klopp, who reportedly preferred Julian Brandt to Mohamed Salah, has mostly ceded authority to great results.
Staggered approach to additions
The lion's share of the squad has been put together over the last three seasons, and it's been a gradual passage with no fewer than three vital contributors added per campaign.
From the list below, only Naby Keita has failed to make 20 or more Premier League appearances this season:
| Player | Arrival | Fee | From |
| --- | --- | --- | --- |
| Alisson | 2018-19 | £56.3M | Roma |
| Keita | 2018-19 | £54M | RB Leipzig |
| Fabinho | 2018-19 | £40.5M | Monaco |
| Van Dijk | 2017-18 | £76.2M | Southampton |
| Salah | 2017-18 | £37.8M | Roma |
| Oxlade-Chamberlain | 2017-18 | £34.2M | Arsenal |
| Robertson | 2017-18 | £8.1M | Hull City |
| Mane | 2016-17 | £37.1M | Southampton |
| Wijnaldum | 2016-17 | £24.7M | Newcastle |
| Alexander-Arnold | 2016-17 | Free | Academy |
Talent was plucked from everywhere. Many boasted previous Premier League experience – some were bought from relegated sides – and others joined from big European clubs.
That list includes eight of Klopp's preferred starting XI, with Roberto Firmino (£36.9M) and Joe Gomez (£4.41M) joining the ranks in the window prior to the German's appointment. Jordan Henderson is the outlier, with the club captain making the Anfield switch from Sunderland for a £16.2-million fee in 2011.
Money spent, silverware gained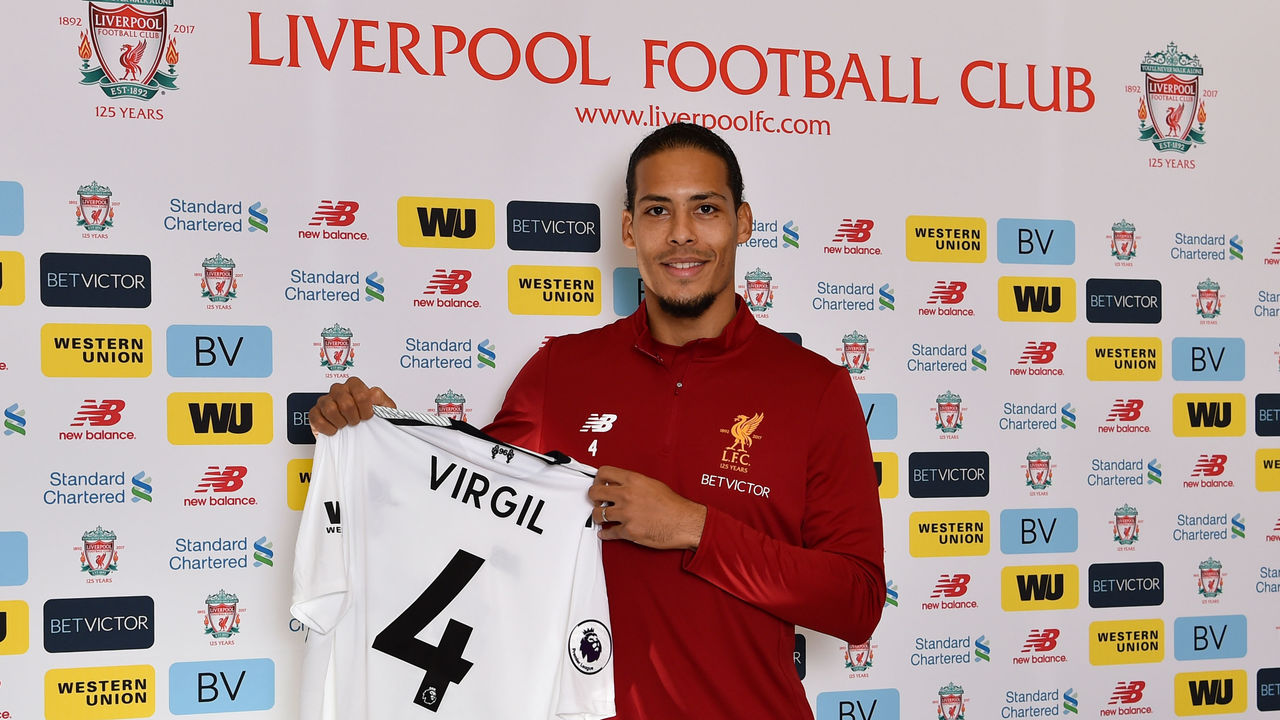 Since 2016-17, Edwards and Co. have spent £401.74 million on transfers; that includes £368.9 million on the 10 players listed in the chart above.
That amounts to a net negative transfer balance of £75.2 million, a figure that places the Reds 15th of the 25 sides to contest Premier League football over that spell. It also pales in comparison with fellow top-six sides, especially Manchester City (£475.3M) and Manchester United (£436.3M).
And it's not just astute additions like free transfers for James Milner and Joel Matip that have proved beneficial. Both Dominic Solanke and Mamadou Sakho were sold well above market value, something that could happen again this summer with Harry Wilson and Marko Grujic.
Consider also the current market values of Liverpool's core. Academy grad Trent Alexander-Arnold is now appraised at £154 million, according to the CIES Football Observatory biannual list. That makes him the fourth-most valuable player in the world.
Salah (£130.7M), Sadio Mane, (£125.3M) and Firmino (£106.8M) also feature in the top 11, while Andy Robertson's £85-million valuation is roughly £77 million more than the Reds paid for him in 2017. According to Transfermarkt, the current squad was built for £489.9 million and is now valued at £804.9 million, the highest such margin of any European club. Shrewd business, that.
The £132.4 million combined paid for Virgil van Dijk and Alisson doesn't seem as pricey now, especially since the two are arguably the best at their respective positions in world football, and were essentially funded by Philippe Coutinho's £130.5-million sale to Barcelona. Michael Edwards, take a bow.
Ascendancies on similar paths
The average age of Liverpool's current squad is 27, and the core group of players that Klopp has leaned on almost all fall in that range.
Ten players have registered 1,400 or more minutes in the league this year for Liverpool. Eight of the 11 members of Klopp's first-choice starting lineup are between 26 and 29, not including Henderson, who turned 30 last week.
| Position | Player | Arrival | Age |
| --- | --- | --- | --- |
| GK | Alisson | 2018-19 | 27 |
| RB | Alexander-Arnold | 2016-17 | 21 |
| CB | Gomez | 2015-16 | 23 |
| CB | Van Dijk | 2017-18 | 28 |
| LB | Robertson | 2017-18 | 26 |
| MF | Fabinho | 2018-19 | 26 |
| MF | Henderson | 2011-12 | 30 |
| MF | Wijnaldum | 2016-17 | 29 |
| FW | Salah | 2017-18 | 28 |
| FW | Mane | 2016-17 | 28 |
| FW | Firmino | 2015-16 | 28 |
Consider the lineup that won the Champions League that mirrored the above XI with the exception of Dejan Lovren in Gomez's place. Save for Alexander-Arnold and Henderson, each of the other nine penned terms with the club between the ages of 23 and 26. That's by design.
Ultimately, Klopp is owed an avalanche of credit for Liverpool's ascendancy, and so too Edwards for prudently constructing a side with players on parallel paths. It's not just that Liverpool recruited great players, though. They recruited the right ones, and for now, that's the difference between the new Premier League champions and their competition.
The method is simple and not without risk, but Liverpool have orchestrated it perfectly.