Hindsight is 2020: A look back at football's unusual year
It goes without saying that 2020 was a year like no other for the NFL, just as it was for everyone else. Let's review some of the more significant developments.
Play of the year
With 7 minutes, 13 seconds remaining in Super Bowl LIV – which feels like it was played 10 years ago, doesn't it? – the Kansas City Chiefs faced a third-down and 15 from their own 35-yard line. They trailed the San Francisco 49ers 20-10. Then this happened:
The play triggered a 21-point outburst that lifted the Chiefs to their first championship in 50 years. It was the third time in as many games during last season's playoffs that Kansas City had come back from a deficit of 10 points or more – a devastating demonstration of the ability of quarterback Patrick Mahomes and the Chiefs' offense to quickly erase any deficit. That ability will forever be represented by a play known as 2-3 Jet Chip Wasp.
Moment of the year
Back in June, after the NFL issued an empty statement in the wake of the police killings of George Floyd and Breonna Taylor and the murder of Ahmaud Arbery, a group of 20 NFL stars put together a 71-second video that called on commissioner Roger Goodell to support the Black Lives Matter movement:
The idea was the brainchild of Bryndon Minter, a video producer for the NFL who went rogue. Minter reached out to New Orleans Saints wide receiver Michael Thomas with the idea, and the video came together rather quickly. Goodell responded by releasing a video of his own that acknowledged he'd heard the players:
It's true that Colin Kaepernick still doesn't have a job, and that Goodell saw it was now safe for the NFL's corporate brand to be aligned with BLM. But the significance of this moment had less to do with the league's about-face than the players' understanding of the kind of power they possess, in an industry where that power has so often been used against them.
Comeback player of the year
Two years ago, Alex Smith risked losing his leg, which he'd broken during a game in 2018. He went through 17 surgeries, and even though he was back on Washington's roster in 2020, it was fair to wonder whether he could actually play, or if it was wise for him to do so.
Smith first got into a game back in Week 5, and by Week 10, he had taken over as QB1. Washington was one of the four stooges in a division someone had to win, and by the end, it was the team to do it, with Smith going 5-1 as a starter. Yes, he threw more interceptions (eight) than touchdowns (six), and, yes, you might cringe whenever Smith attempts to throw a pass beyond the line of scrimmage. But he'll be appearing in a playoff game on Saturday night.
Smith and Washington head coach Ron Rivera, who underwent cancer treatments in the fall, represent a genuine feel-good story for a franchise that's owned by Dan Snyder, a man it's often impossible to feel good about.
Team of the year
The Kansas City Chiefs won the Super Bowl last February, and they enter this season's playoffs with the league's best record. They have the league's best young quarterback and one of its best head coaches in Andy Reid, who finally earned a ring after years of falling short. All told, for the calendar year 2020, the Chiefs went 17-1. They also found a way to work out contract extensions for Mahomes, defensive tackle Chris Jones, and tight end Travis Kelce, ensuring they'll have a solid foundation for years to come.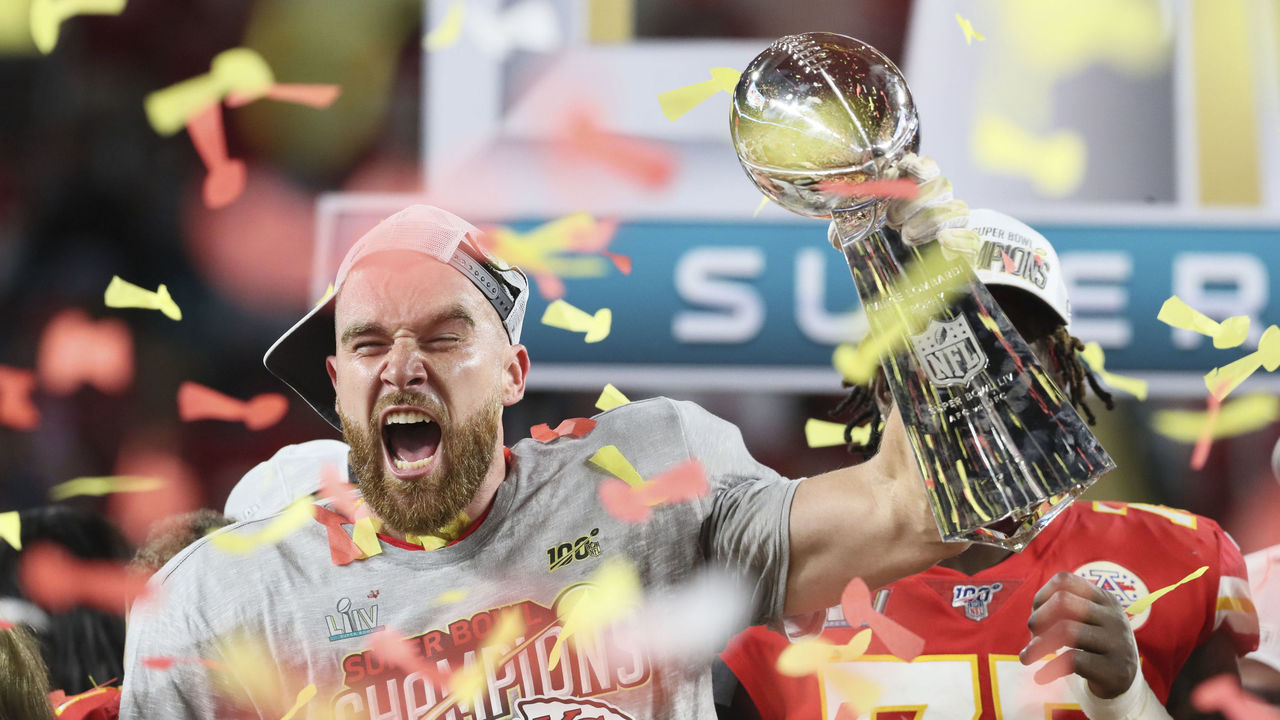 Transaction of the year
After 20 years of unparalleled success, quarterback Tom Brady opted to leave the New England Patriots to explore free agency. It goes without saying that it was a seismic decision.
Brady, now 43, and head coach Bill Belichick were the twin faces of the Patriots' two-decade run of dominance. Even after six Super Bowl titles and nine conference championships, Brady still felt he had something to prove. The rest of us got to see what he could do without Belichick, and vice versa.
The early returns favor Brady, who signed on with a Tampa Bay Buccaneers organization stacked with the sort of skill-position talent that was lacking during his final years in Foxboro. The Bucs then added Brady's old buddy Rob Gronkowski, who came out of retirement, and later signed Antonio Brown.
Tampa Bay won 11 games and is in the playoffs. The Patriots signed Cam Newton and went 7-9, leaving Belichick with some major decisions to make this offseason – and he still needs to find a suitable replacement for Brady.
Revelation of the year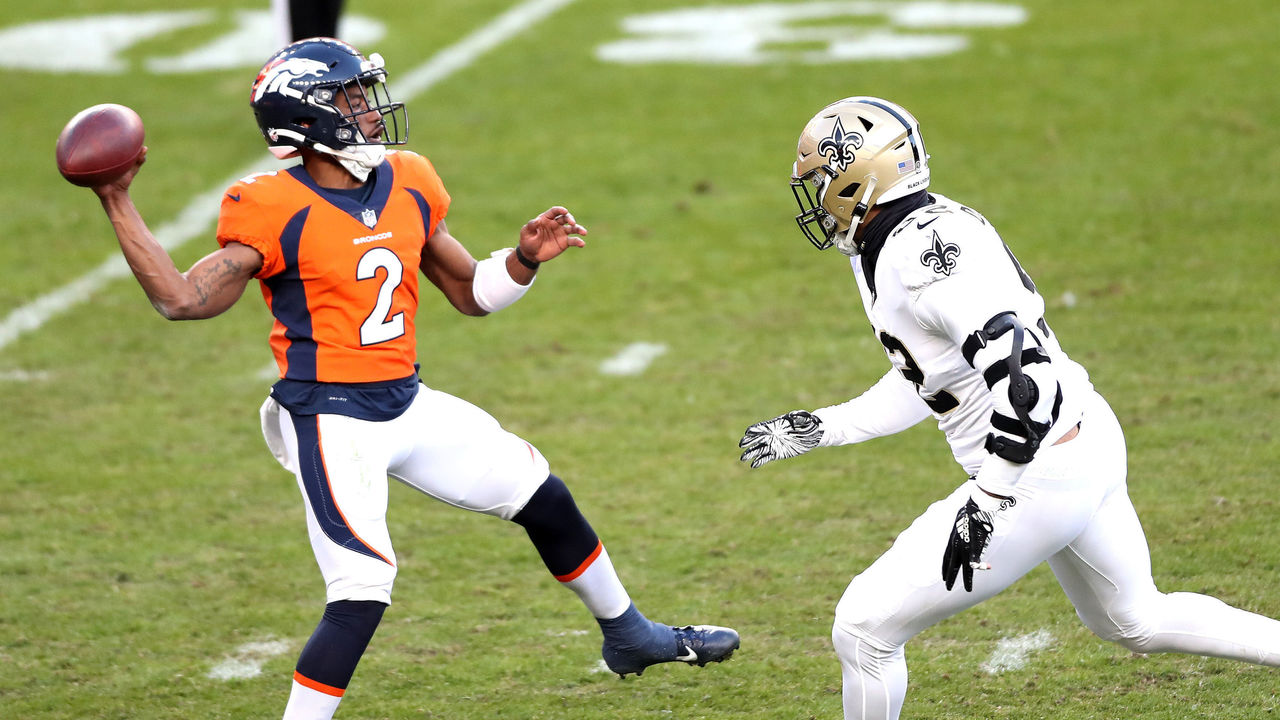 The NFL completed its regular season despite the ongoing coronavirus pandemic.
The league established a host of health and safety protocols, with the players' union having a voice in crafting those procedures. But it was also willing to sacrifice its competitive integrity by squeezing in games that forced teams to play with gutted rosters or no quarterback at all.
The league's priority was to appease its network television partners by providing them with the programming they were promised, which in turn kept the money faucet flowing. It's a revelation that ought to come as no surprise.
Long overdue change of the year
The Washington Football Team finally decided to drop the racist moniker that had been its name since 1932. Yes, team owner Dan Snyder only made the decision after he was pressured by sponsors, but the change was made, and that's all that matters.
Washington's decision had a ripple effect, too: Later in the year, Cleveland's baseball franchise likewise decided it would change its name.
Trade of the year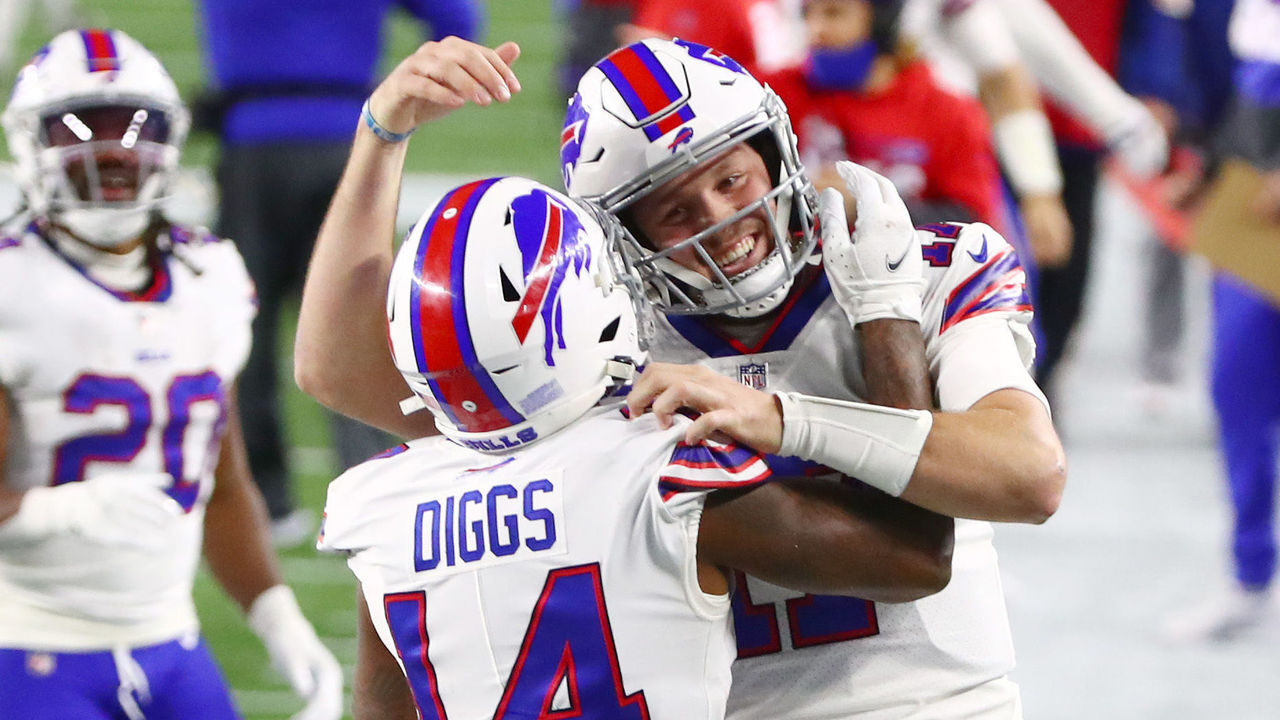 The Buffalo Bills went 13-3 and saw outstanding improvement from third-year quarterback Josh Allen. Much of that is a credit to Allen and to the Bills' organization for developing him, but the team's trade for wideout Stefon Diggs was a major help, too.
Buffalo acquired Diggs from the Minnesota Vikings back in March for a package of draft picks that included a 2020 first-rounder. Diggs went on to lead the league in receptions (127) and receiving yards (1,535), as the Bills won the AFC East for the first time in 25 years. They're a legit Super Bowl threat.
The trade wasn't so bad for Minnesota, either. With the 22nd overall pick they acquired from Buffalo, the Vikings selected wideout Justin Jefferson, who finished with 1,400 receiving yards and might wind up becoming the league's Offensive Rookie of the Year.
Quote of the year
"I wasn't pulling a Paul Pierce. I was cramping."
So said Baltimore Ravens quarterback Lamar Jackson after he briefly left Week 14's Monday night victory over the Cleveland Browns. Jackson returned to the game with the Ravens trailing 35-34 with a little more than two minutes to play. He threw a go-ahead touchdown on fourth down on his first play back, and he eventually led Baltimore to victory in overtime.
Jackson was referring to Boston Celtics great Paul Pierce's eventual admission that when he left a 2008 NBA Finals game in agony, he'd actually pooped his pants – a confession that Pierce later took back.
The ESPN cameras did capture Jackson as he sprinted up the stadium tunnel and into the locker room soon after he left the game:
Cramps, eh? You decide.
Dom Cosentino is a senior features writer at RunSportBet.