Pep Guardiola's project at Manchester City finally resulted in an honour for the Catalan manager.
On Friday, Guardiola was named Manager of the Month for the first time since arriving at the Etihad Stadium, claiming the award after City won all three of its Premier League fixtures in February, scoring eight goals while conceding only one.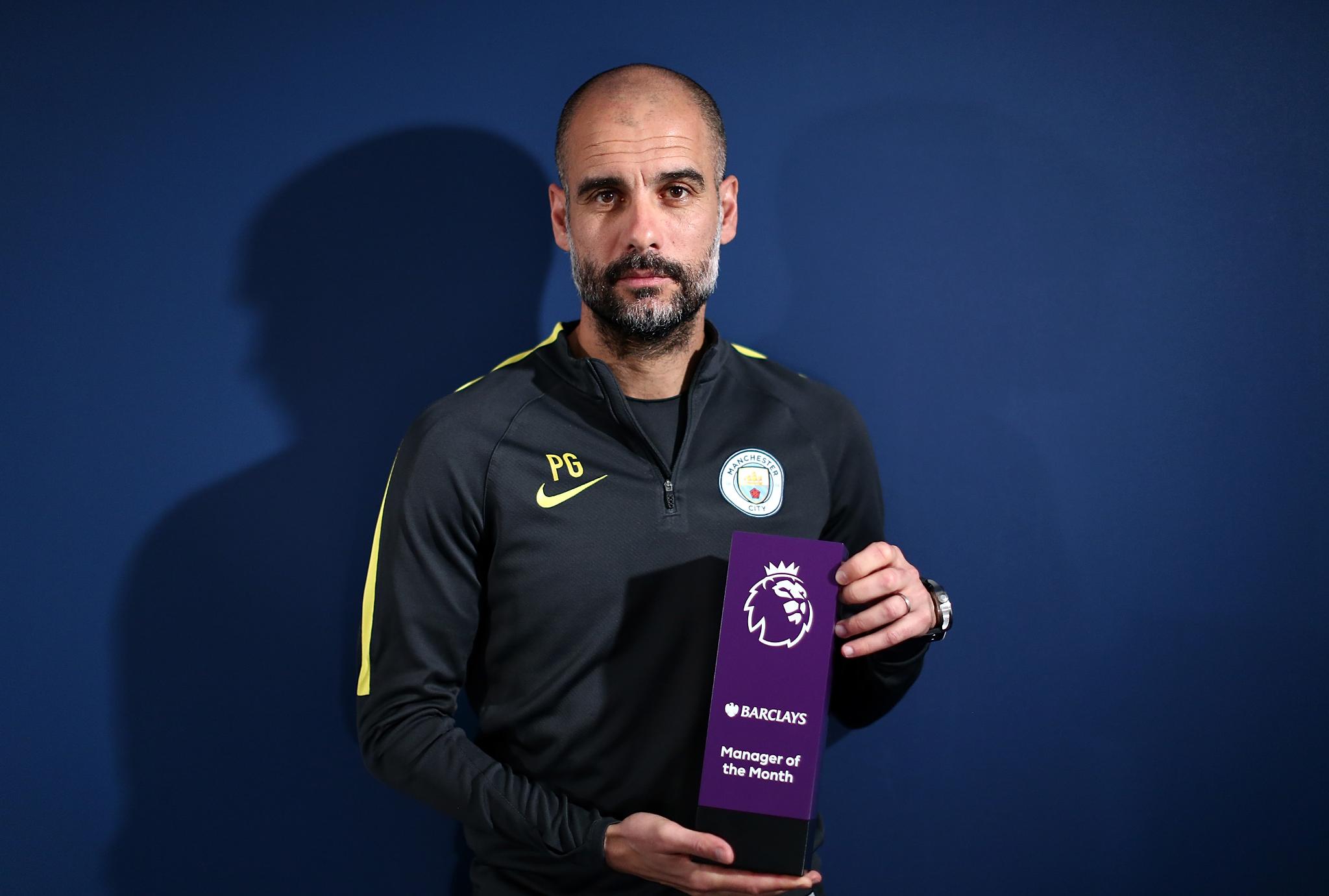 (Courtesy: Premier League)
A question mark hovered over Guardiola's head in January, but the tactician responded by leading City to Premier League victories over West Ham United, Swansea City, and AFC Bournemouth.
On the shortlist for February's Manager of the Month award were Guardiola, Jose Mourinho, Tony Pulis, and Antonio Conte.