Full Count: Impending free agents not doing themselves any favors
Full Count is RunSportBet's weekly baseball notebook.
The upcoming offseason was always going to be a nightmare for free agents.
Reduced revenues in 2020 because of the pandemic are set to precipitate a winter of austerity, with many teams looking to cut costs rather than spend big. Uncertainty over the game's financial future beyond that – an extension of the broader uncertainty that colors our daily lives – will only depress the market further. "There's going to be opportunity for some buy-lows," as one team executive cynically remarked to ESPN's Buster Olney earlier this summer.
It was imperative, then, with baseball in the midst of a financial quagmire, that soon-to-be free agents step up their game in 2020 and put up strong platform seasons, abbreviated as they are, to offset at least some of the post-pandemic discount.
Instead, several of the market's biggest names have done the opposite. Floundering in this shortened season and undercutting themselves further, they've set the stage for what could be one of the most underwhelming offseasons since the inception of free agency in 1976.
This spring, before COVID-19 upended life and baseball, the upcoming class of free agents looked pretty compelling, if a bit less star-studded than last year's crop. Mookie Betts headlined a group of players that also featured a perennial All-Star outfielder, a potential franchise shortstop, the game's best catcher, and multiple top-of-the-rotation starters. Seven months later, the top of the board looks a bit uninspired, and it now seems possible – if not probable – that not a single free agent will command a nine-figure deal for the first time in 15 years.
Betts, of course, is already locked up, having signed a 12-year, $365-million extension with the Los Angeles Dodgers in July. But besides Phillies catcher J.T. Realmuto and Reds right-hander Trevor Bauer, who have positioned themselves for handsome paydays with monster 2020 campaigns, few of the market's supposed top talents did themselves any favors ahead of what was already destined to be a frustrating winter.
George Springer, the longtime Houston Astros star who earned downballot American League MVP votes in two of the previous three years, has regressed following a mammoth season in which he posted career bests in virtually every statistical category. Marcus Semien, the Oakland Athletics' gifted shortstop who finished fifth in the majors in WAR in 2019 thanks to a career year offensively, is in the midst of his worst season to date.
James Paxton, the oft-injured New York Yankees left-hander, made five mostly brutal starts before suffering an elbow strain that has sidelined him for three weeks now. Andrelton Simmons, the Los Angeles Angels' wizard of a shortstop, also missed considerable time, and he won't receive enough at-bats between now and November to convince prospective suitors that he's not as punchless at the plate as his 2019 numbers suggested.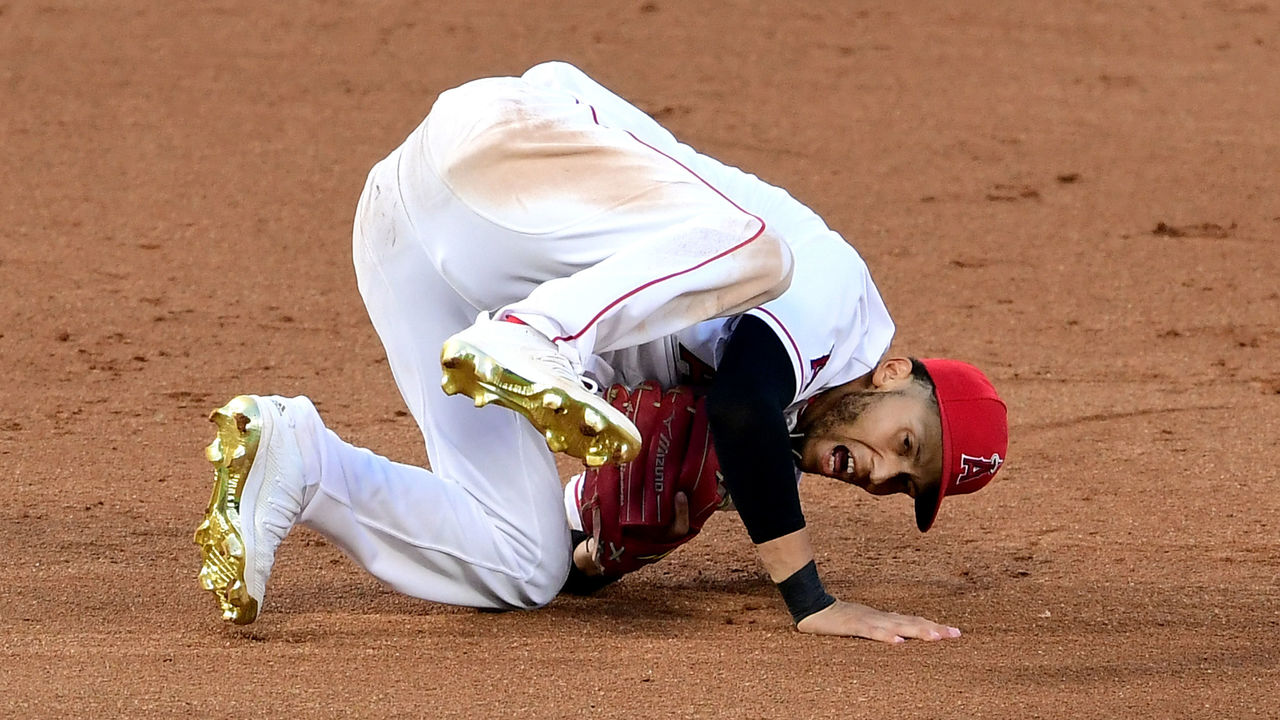 That's not an exhaustive list: Joc Pederson, Jake Odorizzi, and Robbie Ray have either been hurt or underperformed, and Marcus Stroman didn't throw a pitch this season, missing the first few weeks because of a calf injury before opting out altogether.
Are any of those players poised to get big money now? Will enough teams have the confidence that Springer's underwhelming 2020 season was a small-sample blip and the financial capital to offer him anything close to a fair-market deal? Will any team be willing to offer Stroman a multi-year contract more than 12 months removed from his last meaningful start? It seems unlikely. The offseason's most compelling bidding wars, after Realmuto and Bauer, may be for Marcell Ozuna, the Braves outfielder enjoying a career year after two down seasons; DJ LeMahieu, who has moved into elite territory since joining the Yankees but turned 32 in July; and 40-year-old Nelson Cruz.
With three weeks left in this bizarre season, it feels increasingly inevitable that the offseason will be even less bountiful for the top players than initially expected, with their variously uninspiring 2020 seasons and the financial consequences of the pandemic conspiring to produce a winter of criminally team-friendly deals, potential pillow contracts, and a lot of disappointment.
Braves lay historic beating on Marlins
Every once in a while, a team wallops its opponent so mightily it's downright historic. The Atlanta Braves, who look poised to capture a third straight National League East title, delivered such a thumping to the Miami Marlins on Wednesday night, obliterating their division rival in a 29-9 shellacking that earned the club – and several players – some historic distinctions. Here's some additional context for those achievements:
The Braves' offensive explosion established a modern-era high-water mark for runs by a National League team (29), breaking a record that had stood for nearly a century. The single-game record for runs by an NL club previously belonged to the St. Louis Cardinals, who trounced the Philadelphia Phillies 28-6 on July 6, 1929 (and managed two 10-run innings in the bloodbath).
Adam Duvall, who keyed the Braves' outburst, became the 19th player in baseball history to hit three or more home runs while driving in at least nine runs in a game, joining Anthony Rendon, Alex Rodriguez, Edwin Encarnacion, and Sammy Sosa, among others.
Duvall also became the first player in Braves history with multiple three-homer games – which is pretty unbelievable considering how many all-time greats have played for the franchise, between Hank Aaron, Eddie Mathews, and Chipper Jones et al – and he did so in the span of eight days, having gone deep thrice against the Boston Red Sox on Sept. 2.
Jordan Yamamoto, the first of several doomed relievers to come out of Miami's bullpen, became the 12th pitcher in baseball history – and only the fourth since the end of World War II – to allow 13 or more runs and at least four home runs in an outing, joining Jason Marquis and somebody named Firpo Marberry, among others. If his current ERA (18.26) holds, Yamamoto will lay claim to the second-worst single-season mark ever among pitchers with at least 10 innings, behind only June Greene's 1929 campaign. Greene stumbled to a 19.76 ERA over five relief appearances for the Phillies – and, as it happens, allowed 11 runs over 4 2/3 innings in that historic July beatdown from the Cardinals.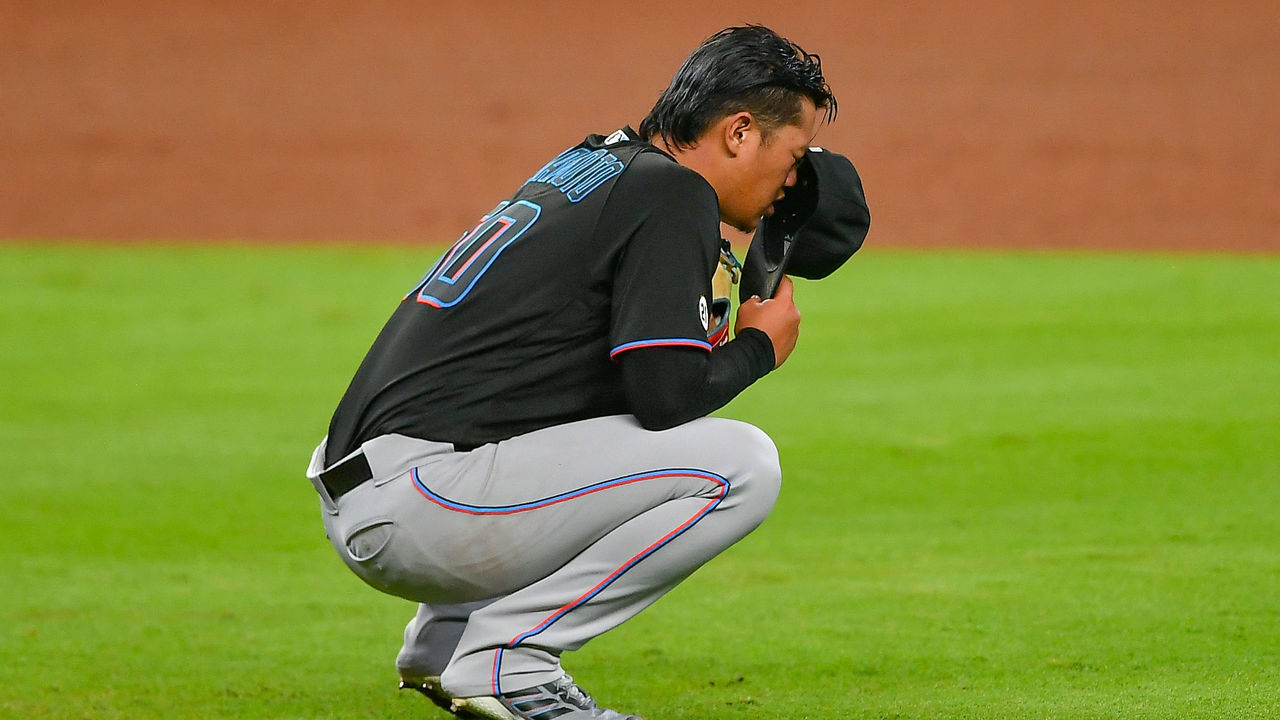 New rules referendum
With October looming, the new rules implemented for the 2020 season aren't so new anymore, and your opinions on the various tweaks have likely crystallized.
For my part, I still can't abide the extra-innings rule; it does invite more strategy into the game and prompts a hasty resolution more often than not, but it just doesn't feel like baseball. Nor am I any more amenable to seven-inning games for doubleheaders, even though I recognize them as a necessary evil in this wildly compressed season; a seven-inning game feels too rushed, and shortening games in certain circumstances sets a precedent that could one day lead to all games being shortened to seven innings.
The expanded postseason also seems like a bust, as it both allows bad teams to compete for the World Series – the Marlins, at 19-19, currently occupy the eighth NL postseason spot – and fails to sufficiently reward the game's strongest teams for winning their divisions. Why should the Los Angeles Dodgers, for instance, bother assembling a powerhouse when their World Series chances hinge on surviving a best-of-three series – essentially a crapshoot – against a team that barely managed to go .500?
But the universal designated hitter? That's good stuff.
No longer must we endure the scourge that was watching pitchers hit, and no longer is there a weird discordance between baseball's two leagues. Finally, they're playing the same game – which they should be, seeing as they're competing for the same prize. This year, for the first time since 1972, the National League actually boasts a higher OPS than the American League. Not coincidentally, 1973 was the year the AL adopted the designated hitter. Harmonizing the game, it seems, is one of the scant positives to come out of 2020, and I hope the universal DH is implemented on a permanent basis.
What say you?
Gerrit Cole's long-ball problem
On the list of reasons why the New York Yankees are barely clinging to a postseason spot, Gerrit Cole's underwhelming season, such as it is, doesn't crack the top five. For one, they've been without Giancarlo Stanton and Aaron Judge for weeks. Their depth players aren't stepping up as they did a year ago. Their bullpen is a mess. Gary Sanchez can't hit again. Gleyber Torres is scuffling. There's a lot ailing this team right now. Still, Cole has unquestionably been a disappointment, with a newfound home-run problem souring the first year of his $324-million contract.
In nine starts this season, Cole has allowed more home runs (13) than he did throughout all of 2015, when he tossed 208 innings for the Pittsburgh Pirates. No pitcher has allowed more home runs this year, and Cole, who owns a 3.63 ERA, has yet to make it through a start without allowing a homer. In fairness, Cole didn't suppress home runs at an elite level last year either, and he finished second in American League Cy Young voting.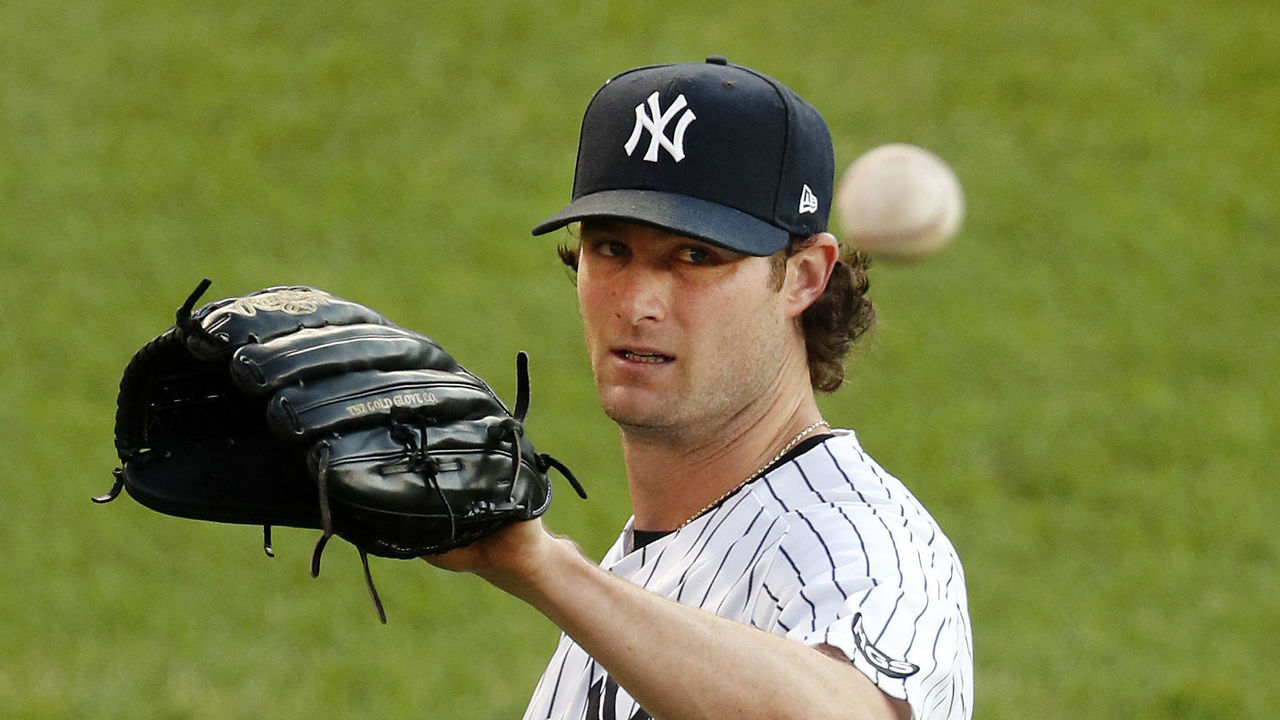 But his home-run rate in 2019 (1.23 per nine innings) was still a full dinger lower than his current mark (2.25), and it's not hard to see why: Cole is simply getting hit much, much harder than he did in 2019, or than he ever has. Cole's average exit velocity this year sits at a career-worst 91.1 miles per hour, according to Baseball Savant, while his hard-hit rate (47.2%) sits in the bottom 8% of the league. He continues to strike guys out at an elite clip, which is encouraging, but Cole won't start looking like one of the game's best starters again until he stops allowing so much high-quality contact.
Jonah Birenbaum is RunSportBet's senior MLB writer. He steams a good ham. You can find him on Twitter @birenball.