The world was a very different place the last time Wayne Rooney didn't start a match for England.
The 30-year-old captain, dropped from the side by interim manager Gareth Southgate amid mounting calls for his demotion to the bench, will watch Tuesday's contest against Slovenia when the opening whistle sounds for the first time in 13 years.
Related: Rooney won't retire from England despite benching: 'I have a lot to offer'
The Three Lions' all-time leading scorer and record cap-holder among outfield players, Rooney hasn't started an international match on the bench since 2003, when Sven-Goran Eriksson named him as a substitute for a 2004 European Championship qualifier against Liechtenstein.
Here are some of the other happenings in the world of football at that time:
English football
A star in the making
Tottenham's budding superstar Dele Alli, whom many expect to take on added attacking responsibility as Rooney is slowly phased out of the team, was only six years old.
How fortunes have changed
Led by Alan Shearer and his 17 goals, Newcastle finished 3rd in the 2002-03 Premier League season. Seriously.
Sven's XI
Speaking of that contest against Liechtenstein, which England won 2-0, here was the lineup Eriksson rolled out:
Starting XI:
David James, Wayne Bridge, Rio Ferdinand, Gareth Southgate, Gary Neville, Steven Gerrard, Paul Scholes, David Beckham, Kieron Dyer, Michael Owen, Emile Heskey
Subs:
Paul Robinson, Danny Mills, Jonathan Woodgate, Darius Vassell, Nicky Butt, Danny Murphy, Wayne Rooney
World football
Nedved takes home the hardware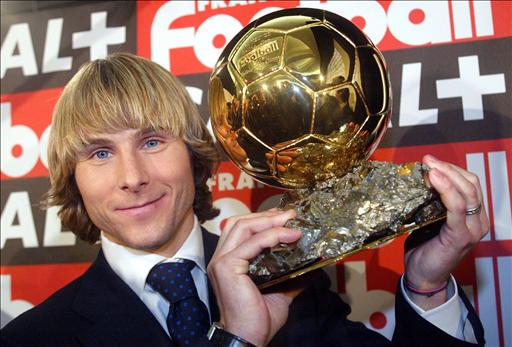 Juventus' Pavel Nedved was on his way to capturing his lone Ballon d'Or award, the Czech Republic icon beating out Thierry Henry and Paolo Maldini for the prestigious honour.
Pop culture
Top grossing movie of 2003
"The Lord of the Rings: The Return of the King" pulled in $377,027,325 (U.S.) in 2013, beating out "Finding Nemo" for the distinction as the year's most lucrative film.
Top Billboard single of 2003
The year in music saw rapper 50 Cent rise to prominence with his debut album "Get Rich or Die Tryin,'" which featured the hit single "In da Club."
Plenty of Bacardi was sipped during birthday parties that year.