Eagles honor Kobe with mural at practice facility
The Philadelphia Eagles' practice facility now features a mural dedicated to Kobe Bryant and his "Mamba mentality."
Eagles wide receiver Alshon Jeffery posted a video on his Instagram story Monday showing the new artwork at the NovaCare Complex.
The mural depicts the late NBA legend wearing an Eagles jersey along with images of him in his Los Angeles Lakers and Lower Merion High School uniforms. It also outlines "Kobe's 10 rules."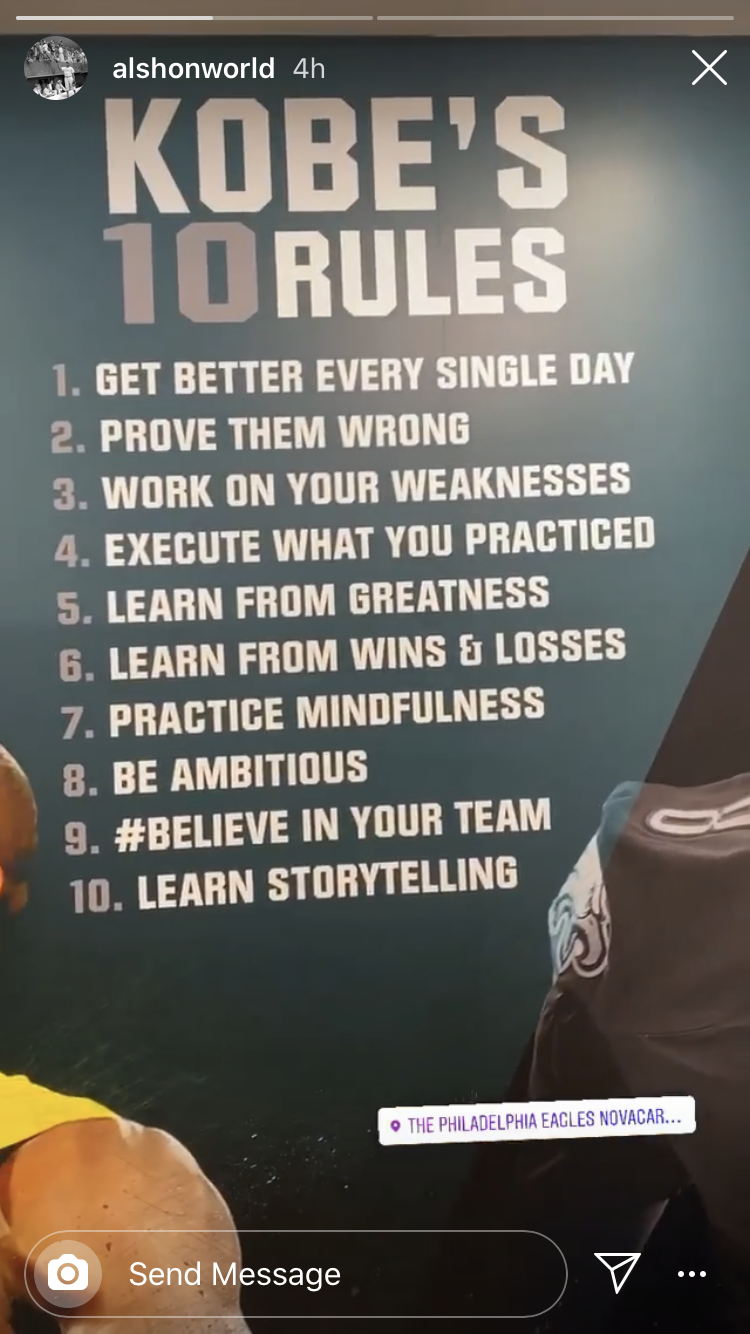 Bryant, a Philadelphia native, died alongside his 13-year-old daughter Gianna and seven other people in a helicopter crash on Jan. 26.