Best current NFL player at every height and weight class
In the third part of a series where we identify the best current NFL players across a number of categories, RunSportBet selects the top professional at every height and weight class. (Only players signed to a roster were considered.)
Best of the NFL:
Height
5-foot-6
Tarik Cohen, RB, Bears
Cohen packs a lot of explosivity into his small frame. The 24-year-old's production dipped across the board in 2019 after a strong 2018 campaign, but there are still few better receiving backs in the league.
Runners-up: Boston Scott, RB, Eagles/Deonte Harris, KR, Saints
5-foot-7
Devin Singletary, RB, Bills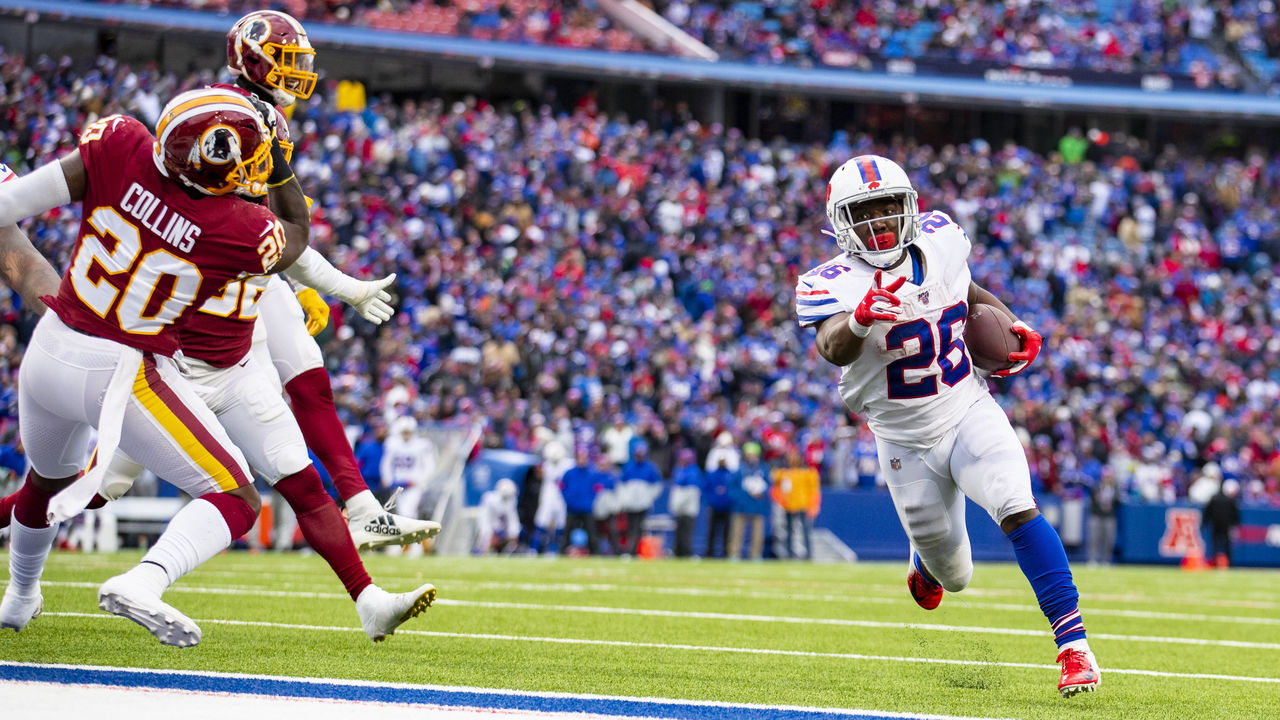 With only a handful of 5-foot-7 players in the league, Singletary essentially won this by default. But that isn't to say the Bills running back isn't an intriguing talent. Singletary finished 2019 with an average of 5.1 yards per carry.
Runner-up: Jakeem Grant, WR, Dolphins
5-foot-8
Phillip Lindsay, RB, Broncos
Lindsay is another undersized rusher who has exceeded expectations. The Broncos running back is the only undrafted player to begin their career with consecutive 1,000-yard seasons, though the addition of Melvin Gordon might end his streak.
Runners-up: Cole Beasley, WR, Bills/Devonta Freeman, RB, Falcons
5-foot-9
Tyrann Mathieu, S, Chiefs
Mathieu helped transform the Chiefs' fledgling defense into a Super Bowl-winning unit last season. He faced competition from a host of talented running backs at this height, but the all-around playmaker provides far more consistent impact.
Runners-up: Mark Ingram, RB, Ravens/Aaron Jones, RB, Packers
5-foot-10
Tyreek Hill, WR, Chiefs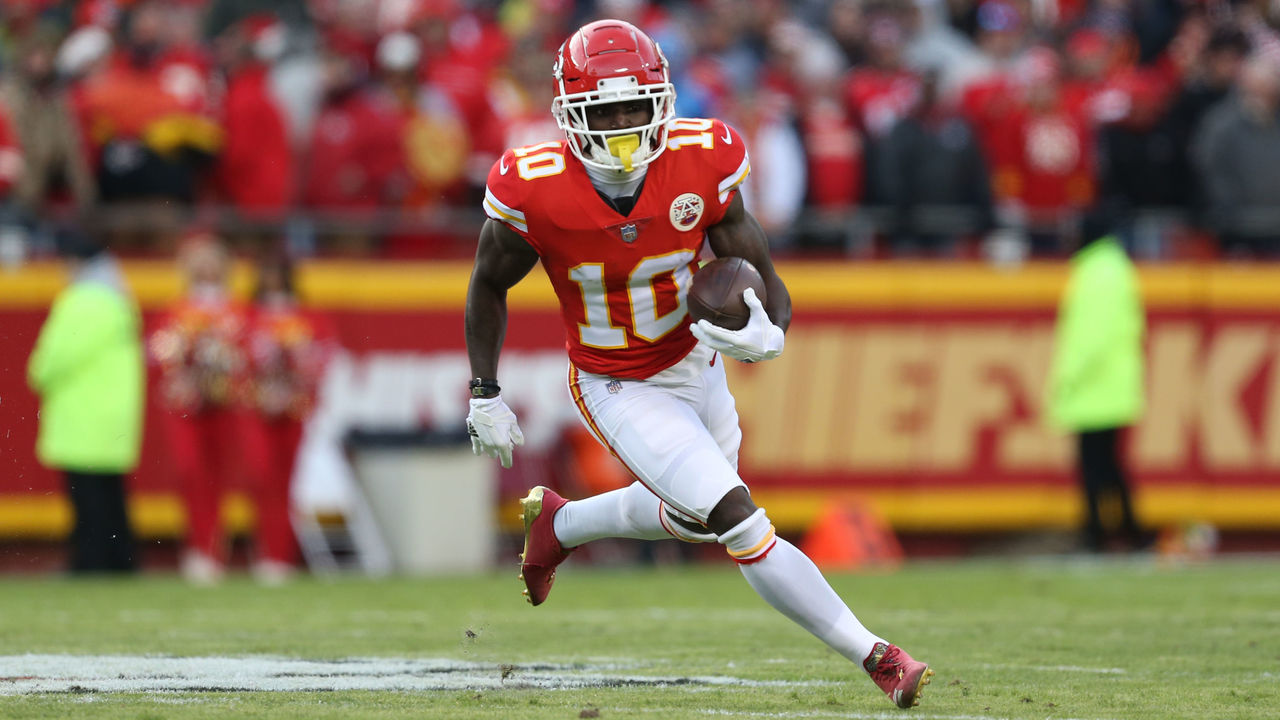 Hill held off strong competition from All-Pro-caliber defensive backs and running backs to take this honor. He is living proof that size is far from the most important wide receiver trait.
Runners-up: Earl Thomas, S, Ravens/Alvin Kamara, RB, Saints
5-foot-11
Russell Wilson, QB, Seahawks
Wilson continues to embarrass the rest of the league for the decades it spent dismissing short quarterbacks. The one-time Super Bowl champion, along with Drew Brees, has changed the NFL landscape forever.
Runners-up: Christian McCaffrey, RB, Panthers/Saquon Barkley, RB, Giants
6-feet
Bobby Wagner, LB, Seahawks
With three very worthy contenders at this height, who you think should come out on top is likely based on how you weigh positional value against talent level. Wagner, though, could've been built in a lab as the modern prototypical linebacker.
Runners-up: Drew Brees, QB, Saints/Ezekiel Elliott, RB, Cowboys
6-foot-1
Aaron Donald, DT, Rams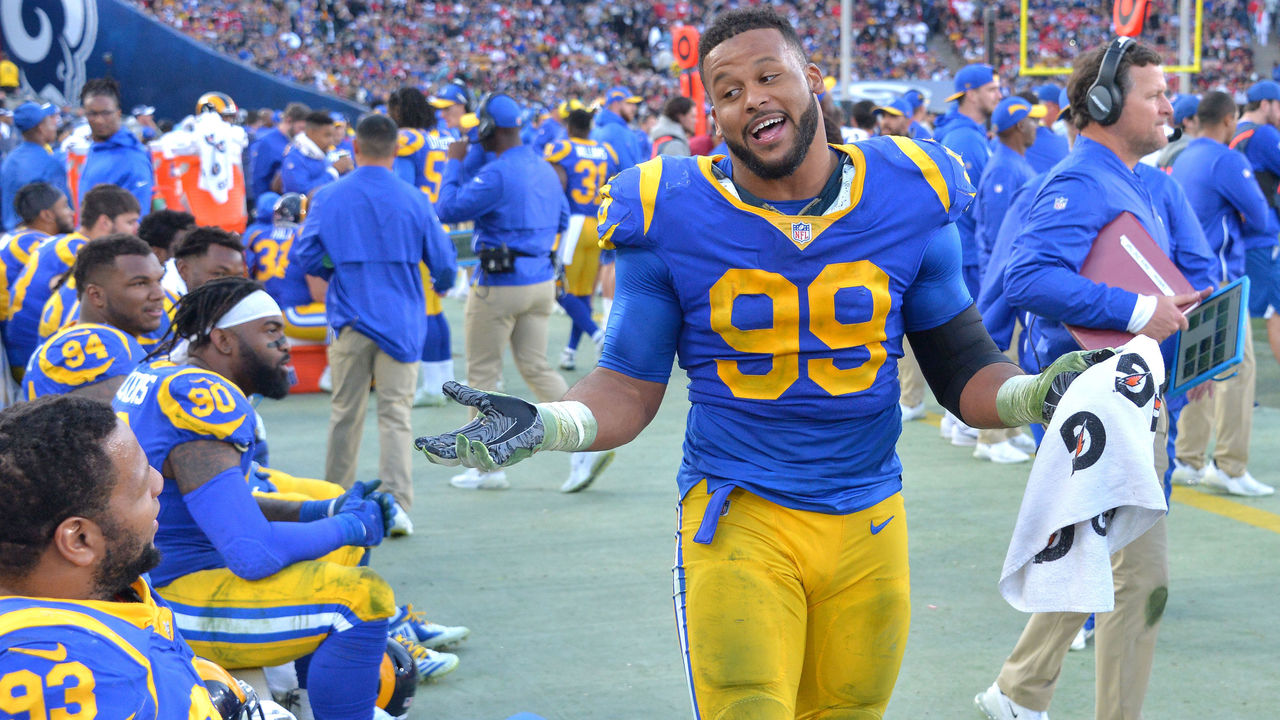 Yes, the offensive line-destroying, game-breaking, two-time Defensive Player of the Year is only 6-foot-1. No, we don't understand how Donald is real, either.
Runners-up: Stephon Gilmore, CB, Patriots/DeAndre Hopkins, WR, Cardinals
6-foot-2
Lamar Jackson, QB, Ravens
Jackson doesn't have ideal size for a quarterback, but what does that matter when the 2019 MVP winner consistently leaves defenders tackling air?
Runners-up: Aaron Rodgers, QB, Packers/Darius Leonard, LB, Colts
6-foot-3
Patrick Mahomes, QB, Chiefs
Fifty touchdown passes in his first season starting; an MVP and a Super Bowl MVP; and Mahomes could soon be the highest-paid player in NFL history. Enough said.
Runners-up: Julio Jones, WR, Falcons/Khalil Mack, DE, Bears
6-foot-4
Tom Brady, QB, Buccaneers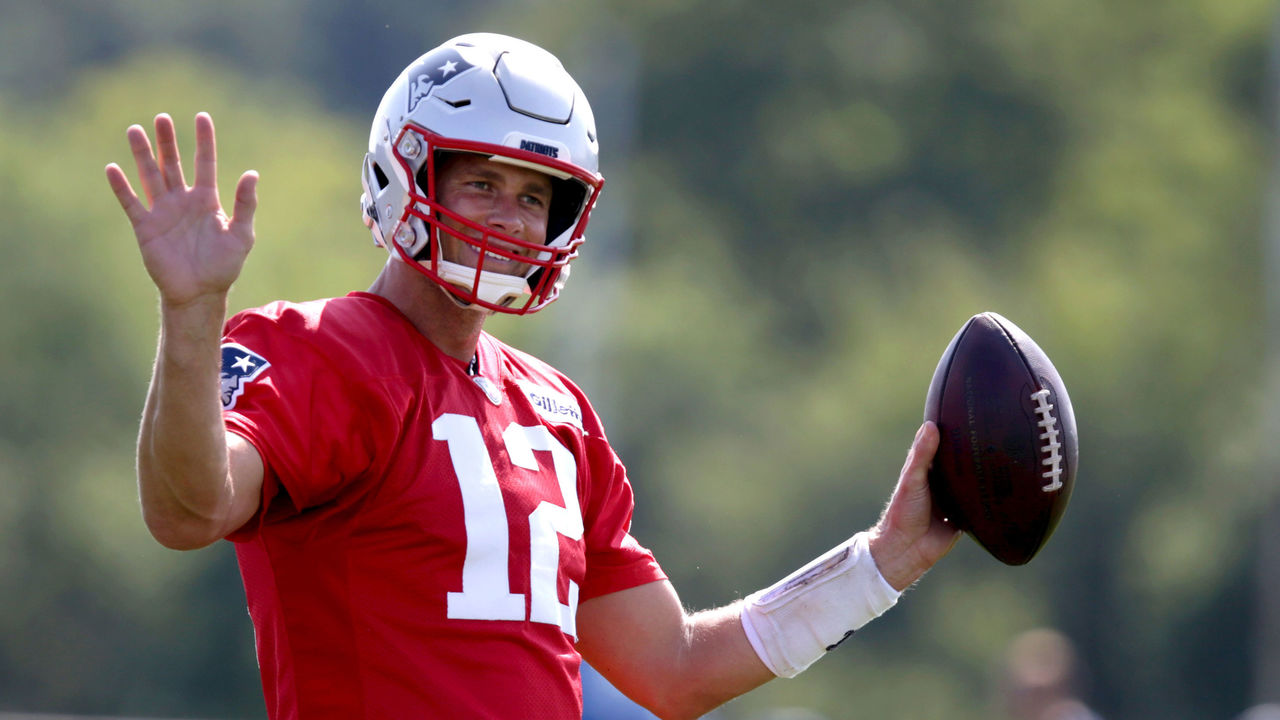 There are those that believe Brady is done playing at an elite level. It's been suggested before, and he proved it to be hilariously wrong. With the NFL's best array of weapons at his disposal in Tampa Bay, Brady is ready to embarrass his critics once again.
Runners-up: Fletcher Cox, DT, Eagles/Cameron Jordan, DE, Saints
6-foot-5
Danielle Hunter, DE, Vikings
Hunter is among the league's elite pass-rushers thanks to a combination of technique and otherworldly athleticism. He's such a physical specimen that he was able to rack up 18.5 sacks before turning 23 years old, and his 29.5 sacks over the last two seasons trail only Donald and Chandler Jones.
Runners-up: Cameron Heyward, DT, Steelers/Quenton Nelson, G, Colts
6-foot-6
Chris Jones, DT, Chiefs
Jones is unmatched at his height. He is a monster against the pass and the run and was pivotal to the Chiefs' title-winning campaign.
Runners-up: Ronnie Stanley, LT, Ravens/Ryan Ramczyk, RT, Saints
6-foot-7
DeForest Buckner, DT, Colts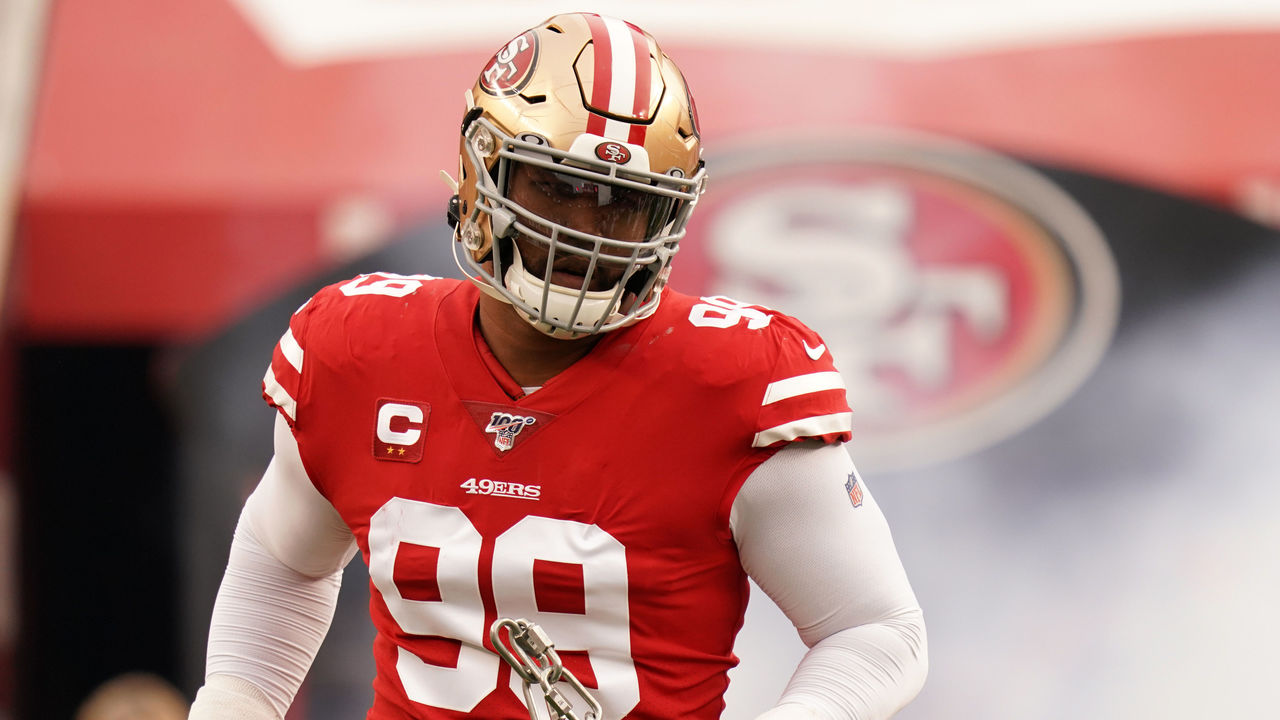 The Colts gave up a first-round pick to acquire Buckner before giving him $21 million per season. With his length and agility, the 3-technique defensive tackle is a nightmare matchup for interior offensive linemen.
Runners-up: Taylor Lewan, LT, Titans/Arik Armstead, DT, 49ers
6-foot-8
Calais Campbell, DE, Ravens
Campbell has towered over the rest of the NFL for 12 seasons. The 33-year-old has lost none of his athleticism, recording 31.5 sacks over the last three years. It's insane that the Ravens acquired him for just a fifth-round pick.
Runners-up: Orlando Brown Jr., RT, Ravens/Trent Brown, RT, Raiders
6-foot-9
Alejandro Villanueva, LT, Steelers
Despite being one of only three 6-foot-9 players who played in 2019, Villanueva is a worthy winner. The Steelers' standout left tackle excels in pass protection, which is an amazing feat considering he routinely needs to gain leverage on much smaller opponents.
Runner-up: Dan Skipper, OT, Lions
Weight
Bantamweight (170 lbs-199 lbs)

Tyreek Hill, WR, Chiefs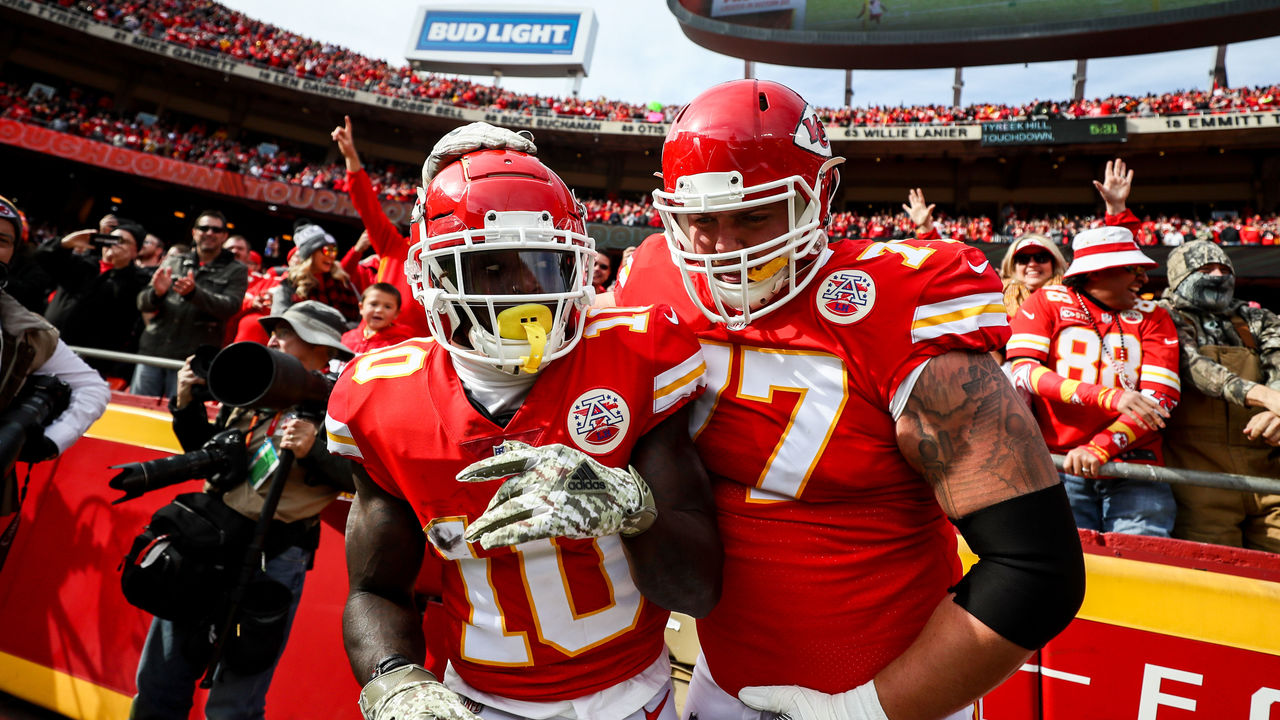 Hill is by far the NFL's most explosive wide receiver. His 17 touchdowns of 50 yards or more since entering the NFL in 2016 are eight more than any other player.
Runners-up: Tre'Davious White, CB, Bills/Richard Sherman, CB, 49ers
Featherweight (200 lbs-229 lbs)

Russell Wilson, QB, Seahawks
Jackson may have won MVP last season, but Wilson is well on his way to earning a bust in Canton. The Seahawks star's impressive body of work includes a standout 2019 campaign, where he rivaled Jackson for most of the season.
Runners-up: Lamar Jackson, QB, Ravens/Stephon Gilmore, CB, Patriots
Lightweight (230 lbs-259 lbs)

Patrick Mahomes, QB, Chiefs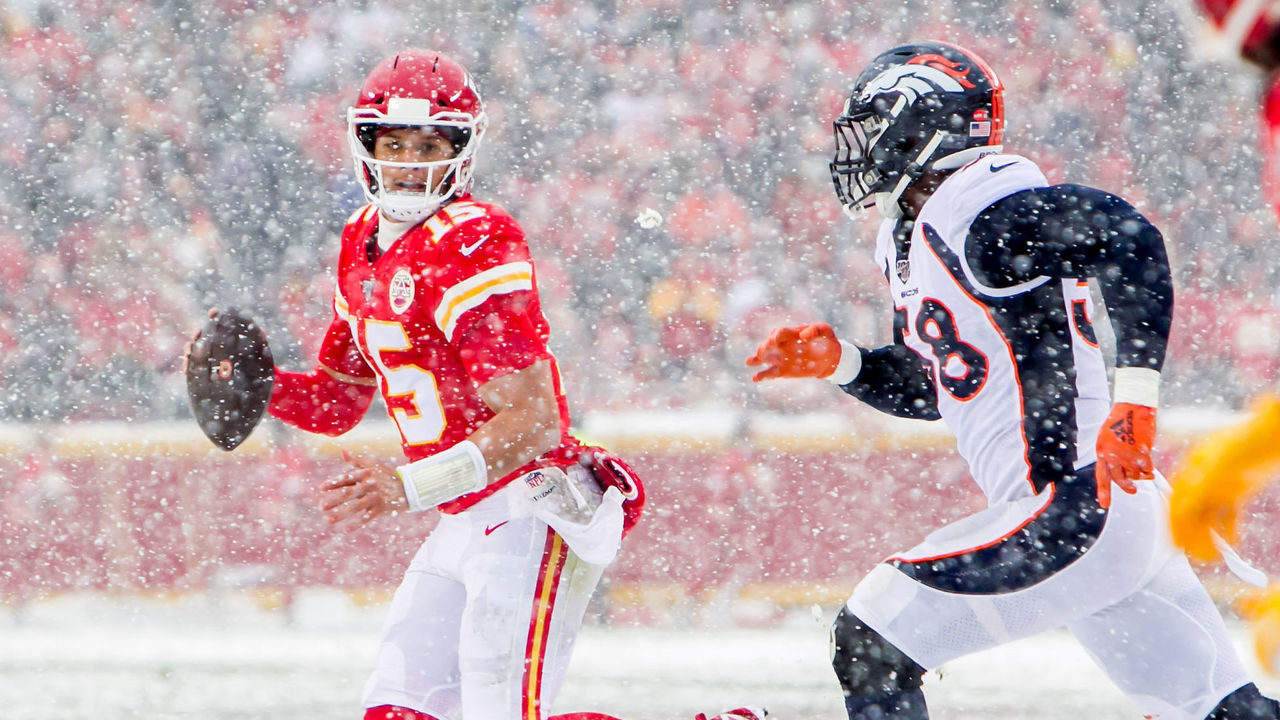 Despite the presence of a couple of elite linebackers, picking Mahomes in this weight class was among the easiest calls of this series. He is a once-in-a-generation player, and it should terrify the rest of the league that his best is likely yet to come.
Runners-up: Bobby Wagner, LB, Seahawks/ T.J. Watt, LB, Steelers
Welterweight (260 lbs-289 lbs)

Aaron Donald, DT, Rams
Like Mahomes, picking Donald was a no-brainer despite some elite competition. A unique physical specimen, the Rams standout is in a class of his own among defenders.
Runners-up: Cameron Jordan, DE, Saints/Nick Bosa, DE, 49ers
Middleweight (290 lbs-319 lbs)

Fletcher Cox, DT, Eagles
If not for Donald, it's likely Cox would garner far more national attention. The Eagles' Pro Bowl defensive tackle was nearly unstoppable in 2018, racking up 10.5 sacks and 12 tackles for loss. His 2019 campaign wasn't as spectacular, but Cox remains an elite player.
Runners-up: Chris Jones, DT, Chiefs/Zack Martin, G, Cowboys
Light heavyweight (320 lbs-349 lbs)

Quenton Nelson, G, Colts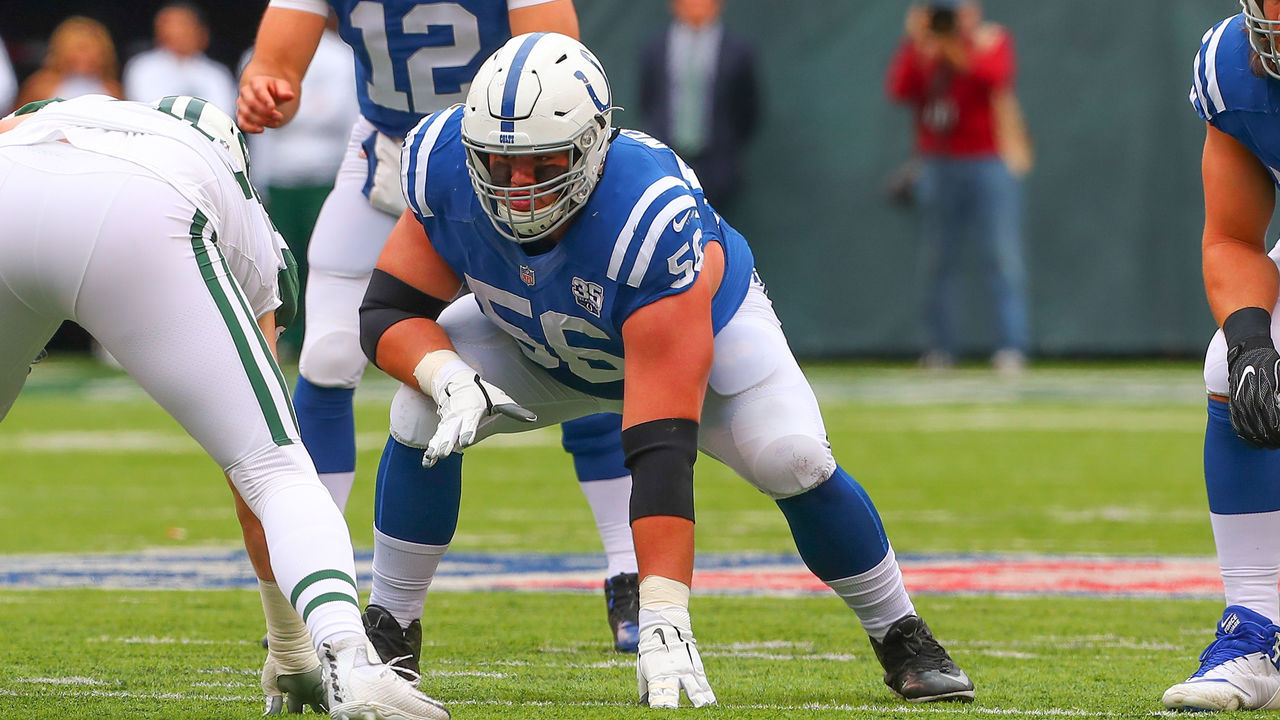 Nelson, pound for pound, is one of the NFL's most athletic players. A two-time All-Pro, no one of Nelson's size should be able to move like him while still possessing Herculean-like strength.
Runners-up: Tyron Smith, LT, Cowboys/Mitchell Schwartz, RT, Chiefs
Heavyweight (350 lbs-380 lbs)

Akiem Hicks, DT, Bears
One of the NFL's more underappreciated players, Hicks was a major reason for Chicago's defensive dominance in 2018. Only Donald, Cox, and Damon Harrison had a better PFF grade among defensive tackles. Hicks missed 11 games in 2019, and the Bears sorely missed him.
Runners-up: Trent Brown, RT, Raiders/Zach Banner, OT, Steelers
Player measurements courtesy: Pro Football Reference