Are heavier bullpen workloads the future of pitching?
When Major League Baseball announced its return-to-play plan in June, it was a foregone conclusion that relief pitchers would play an outsized role in the unprecedented season ahead, at least at the beginning of the campaign. A truncated, three-week training camp wouldn't provide sufficient time for starting pitchers – some of whom may not have been working out during the league's hiatus – to be stretched out. Relievers would have to pick up the slack.
So far, they have. Almost a week into the 2020 season, relievers have accounted for nearly half of all innings pitched. To be sure, not every pitcher currently working out of the bullpen is a reliever in the traditional sense; some are starters working in piggyback schemes, while others are bulk guys who follow openers. But the fact remains that non-starters are logging more innings, proportionately, than ever before. In fact, three teams – the Oakland Athletics, San Francisco Giants, and Seattle Mariners – still haven't had a starter complete five innings.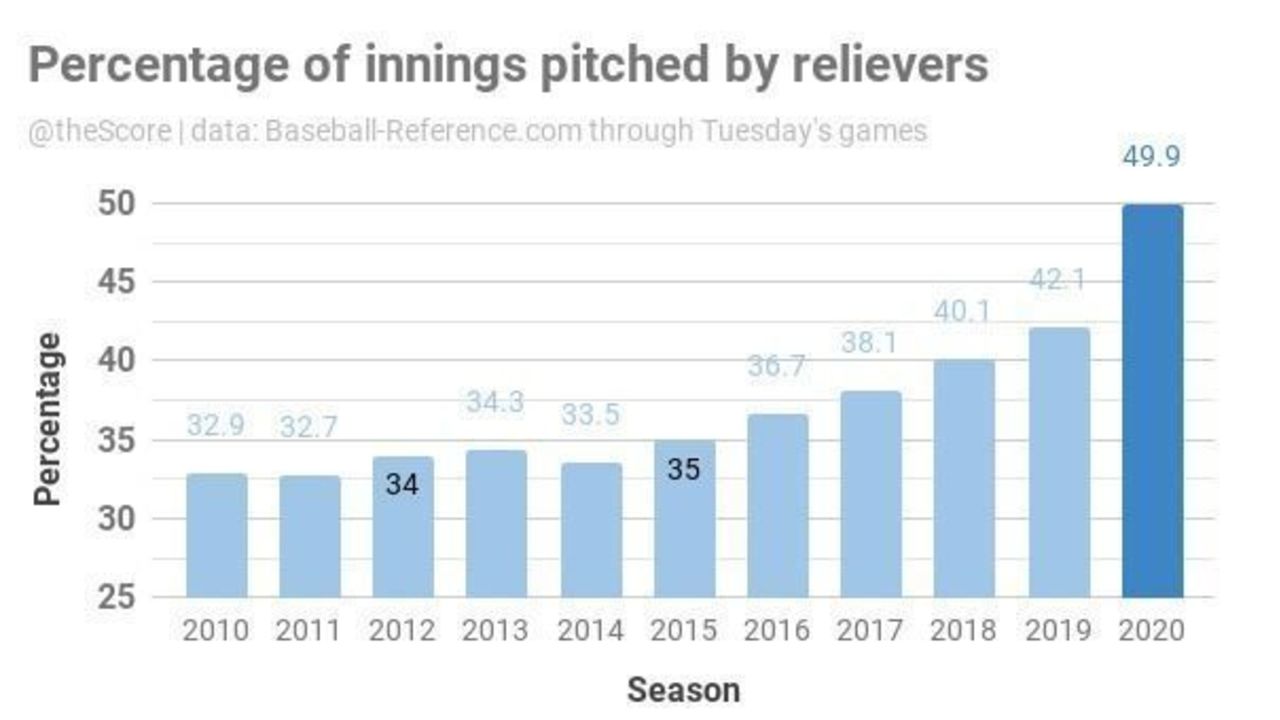 This early-season uptick was not unexpected. But considering the success this model of pitcher usage has yielded so far in 2020, the question now is whether this trend will persist once starters are fully stretched out – and possibly beyond.
Offense is down across the league relative to 2019: Teams are averaging 4.54 runs per game, a year-over-year decline of 6%. Home runs have dropped off, too, with only 1.24 balls leaving the yard per nine innings following last year's long-ball bonanza (1.40 per nine). Ultimately, batters just aren't hitting the ball as hard as they did a year ago. The league's average exit velocity of 87.7 mph is a full tick lower than it was last year, according to Baseball Savant. In fact, it's even lower than it was in 2015, the most offense-suppressed season of the Statcast era. Strikeouts, meanwhile, are up slightly from last season, with 23.3% of all plate appearances ending in a sheepish walk back to the dugout. Sustained over a full campaign, that rate would be an all-time record.
There are, of course, other factors at play beyond a shifting distribution of innings. Hitters are undoubtedly rusty after an abbreviated and chaotic ramp-up that followed a three-month layoff without competitive at-bats. The ball itself may well have been de-juiced in the wake of last year's unprecedented spike in home runs. Still, it's highly probable that an increased reliance on relievers has played a role in this early-season dip in offense.
Under the current circumstances, with most starters constrained by a pitch count, teams are effectively forced to remove starters before they can navigate opposing lineups for a third time. Considering the makeup of bullpens these days, the starter is invariably replaced by someone throwing in the mid-to-high 90s. It's not surprising, then, that the current usage trend has been effective, given what we know about the third-time-through-the-order penalty and the strong correlation between velocity and strikeout rate. Some may resent this emergent model, as it leads to a less aesthetically pleasing brand of baseball, but it's hard to argue with success.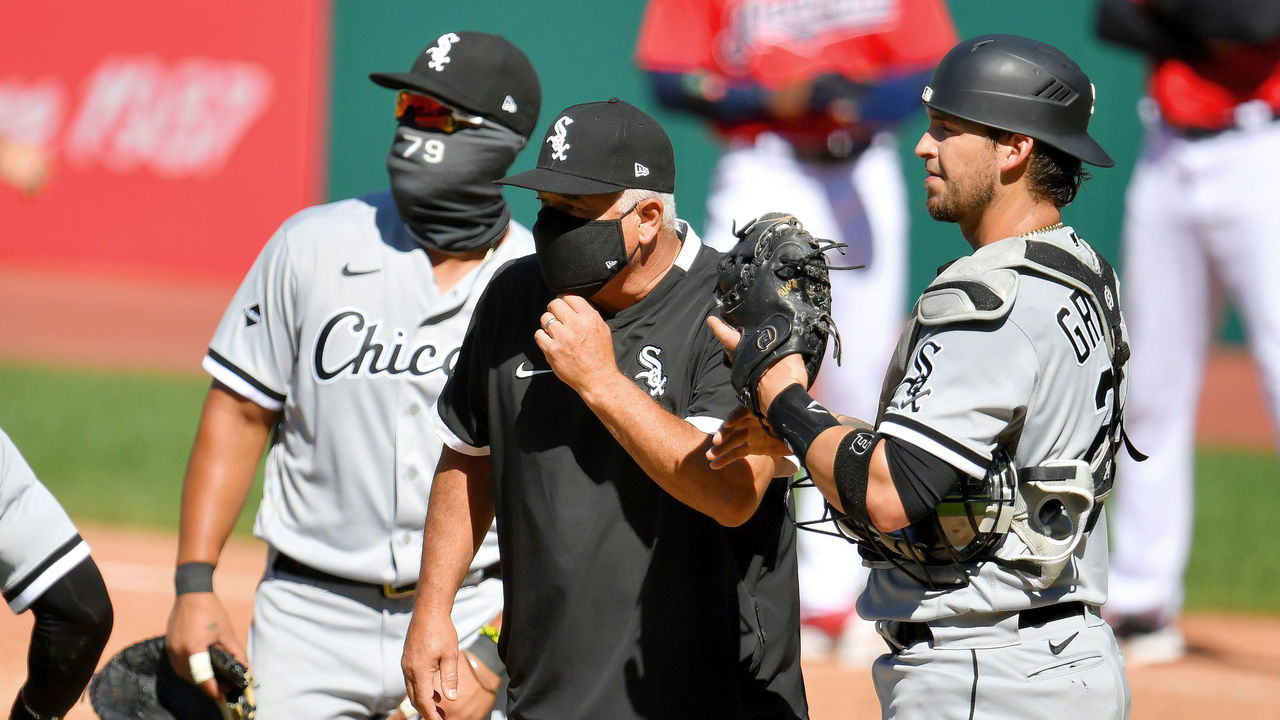 Consider, for example, the Toronto Blue Jays' pitcher usage in Tuesday's victory over the Washington Nationals. Tanner Roark had thrown five sublime innings – one run on three hits with five strikeouts – when he got the hook. Were he stretched out and capable of throwing more than 70-80 pitches, Roark almost certainly would've gone out for the sixth inning. Instead, manager Charlie Montoyo turned to his bullpen, preventing Roark from facing the Nationals' lineup for a third time and entrusting his lead to a parade of relievers, two of whom can hit 95 mph with their fastballs.
The move paid off. The Blue Jays' subsequent trio struck out six and allowed only one baserunner over four scoreless innings of work. And though circumstance may have forced Montoyo's hand in this instance, that doesn't mean it wasn't instructive.
It remains to be seen, of course, whether teams will be able to continually ask their bullpens to get a dozen outs or more. Rosters are 30 players strong for the first portion of the 2020 campaign, but they'll shrink back to normal size in the coming weeks. And just because a particular strategy works over a 60-game sprint doesn't mean it can be successfully scaled to a 162-game marathon.
Regardless, it's a trend worth monitoring while starters get stretched out. As the chart above illustrates, baseball has been asking less and less of its starting pitchers for the better part of a decade. Perhaps the pandemic simply expedited that evolution.
Jonah Birenbaum is RunSportBet's senior MLB writer. He steams a good ham. You can find him on Twitter @birenball.