Major League Baseball announced its All-Star finalists Thursday after the completion of the first phase of voting.
New York Yankees superstar Aaron Judge received a majors-leading 3,762,498 votes, while Atlanta Braves outfielder Ronald Acuna Jr. led the National League with 3,503,188 votes. As the leading vote-getters in their leagues, Judge and Acuna automatically receive starting spots in the 2022 All-Star Game on July 19 at Dodger Stadium.
There are two finalists at each position, except in the outfield, where there are four finalists for the other two starting spots outside of Judge and Acuna. The Toronto Blue Jays have the most finalists with six, while the Braves' five finalists (besides Acuna) are the most in the NL.
Phase 2 of the All-Star vote runs from Tuesday at noon ET until Friday, July 8 at 2 p.m. ET. Players who weren't named finalists can still make their league's All-Star roster as reserves.
Bold indicates league-leading vote-getter
* indicates player is currently injured
Catcher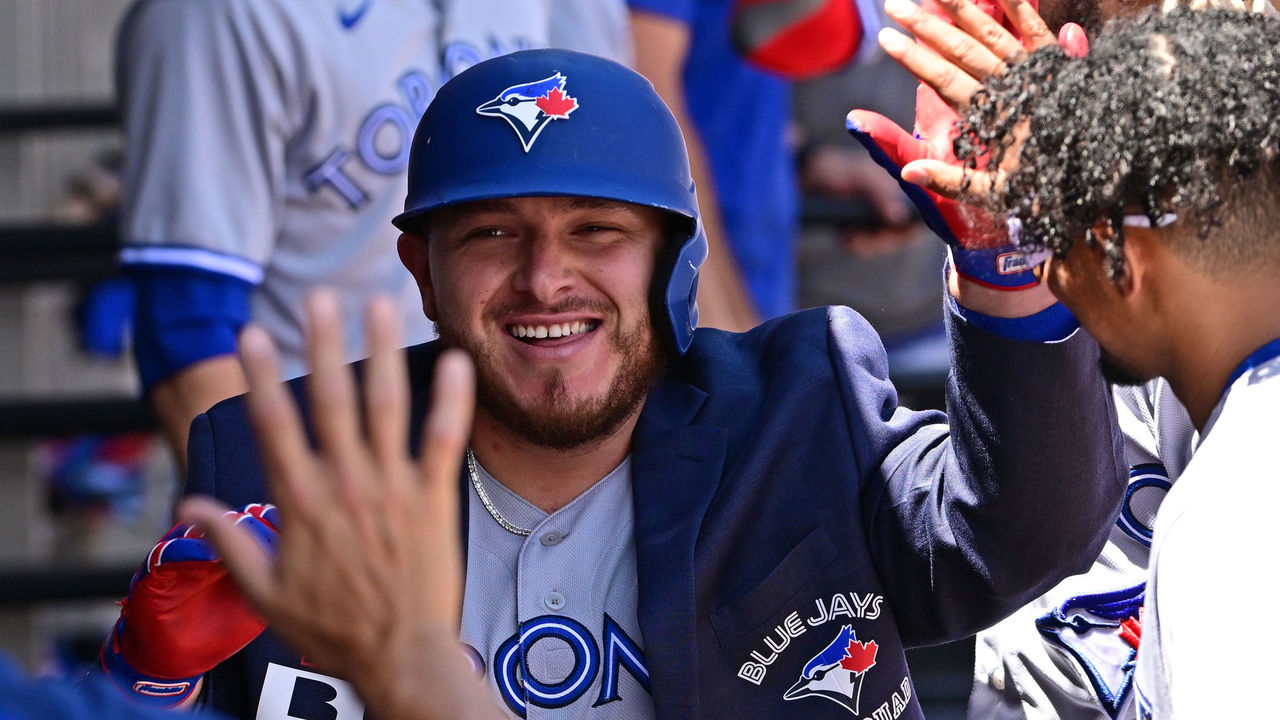 AL
| Player | Team | Votes | OPS |
| --- | --- | --- | --- |
| Alejandro Kirk | Blue Jays | 3296479 | .933 |
| Jose Trevino | Yankees | 1109206 | .771 |
Runners-up: Martin Maldonado (HOU), Salvador Perez* (KC), Christian Vazquez (BOS)
NL
| Player | Team | Votes | OPS |
| --- | --- | --- | --- |
| Willson Contreras | Cubs | 2146343 | .913 |
| Travis d'Arnaud | Braves | 1710837 | .822 |
Runners-up: Yadier Molina (STL), Will Smith (LAD), Tyler Stephenson (CIN)
First base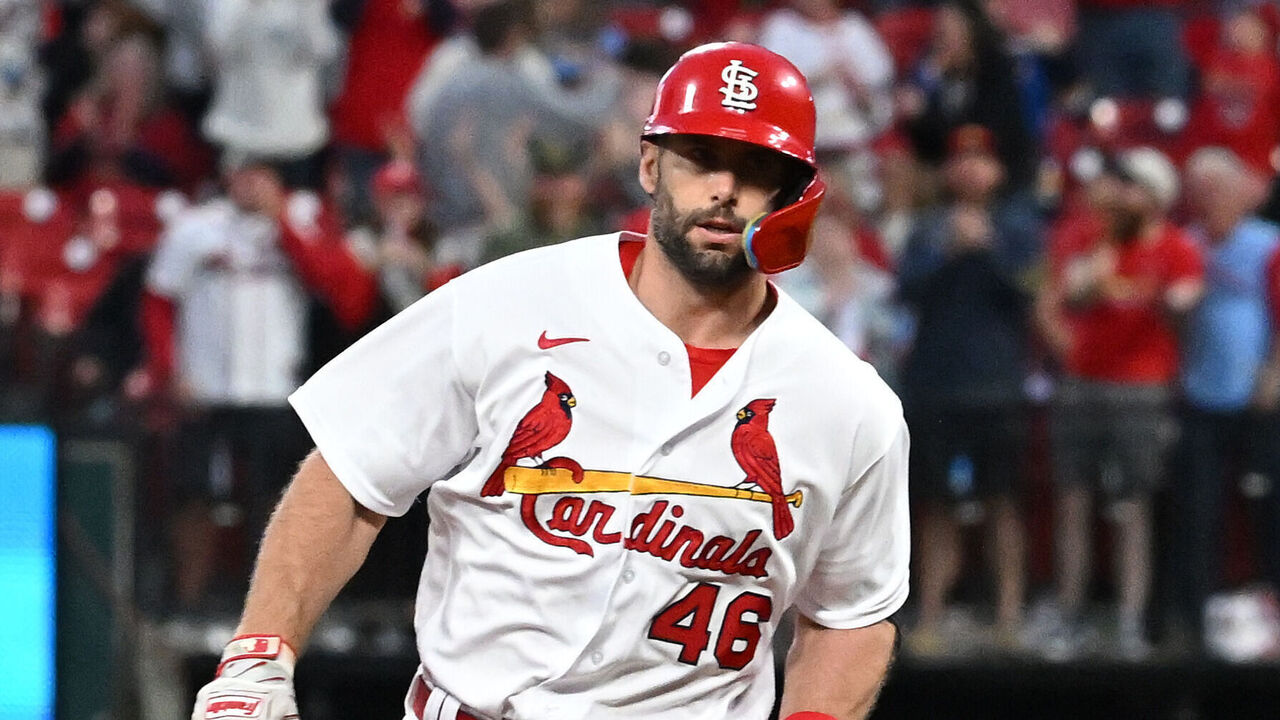 AL
| Player | Team | Votes | OPS |
| --- | --- | --- | --- |
| Vladimir Guerrero Jr. | Blue Jays | 2853265 | .855 |
| Ty France* | Mariners | 1279315 | .867 |
Runners-up: Anthony Rizzo (NYY), Luis Arraez (MIN), Yuli Gurriel (HOU)
NL
| Player | Team | Votes | OPS |
| --- | --- | --- | --- |
| Paul Goldschmidt | Cardinals | 2477992 | 1.054 |
| Pete Alonso | Mets | 1521254 | .919 |
Runners-up: Freddie Freeman (LAD), Matt Olson (ATL), Eric Hosmer (SD)
Second base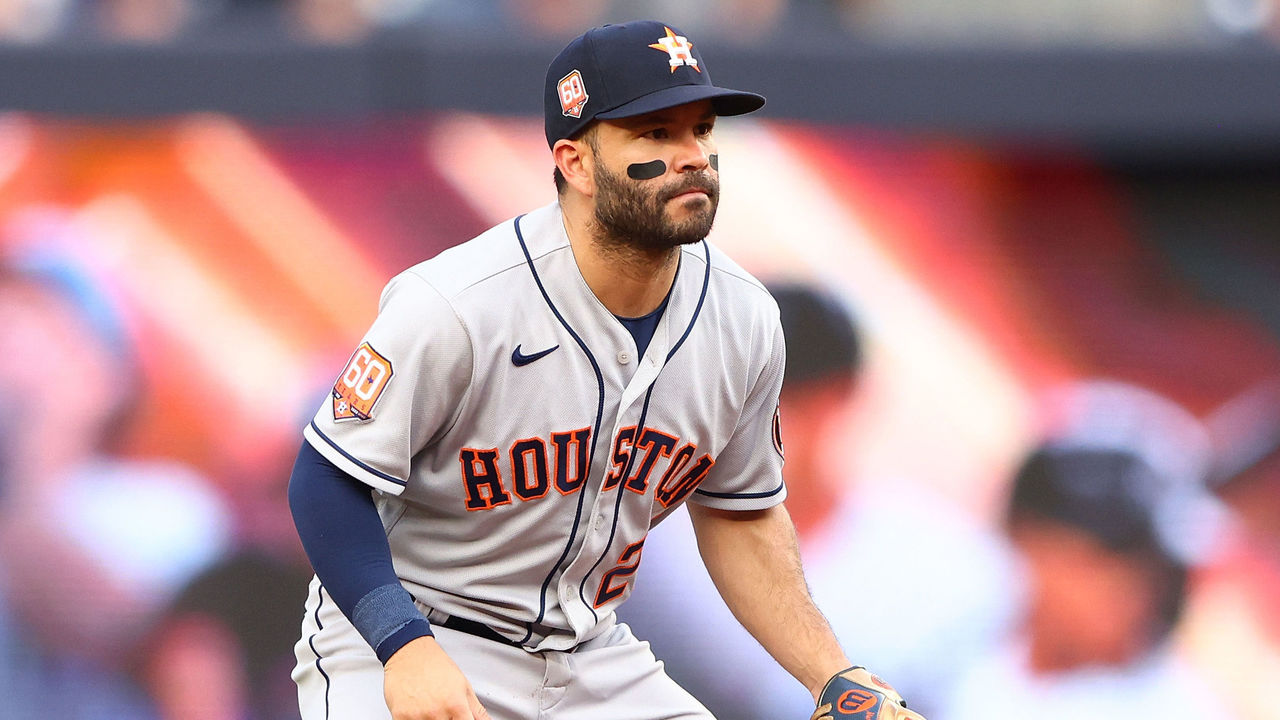 AL
| Player | Team | Votes | OPS |
| --- | --- | --- | --- |
| Jose Altuve | Astros | 1925693 | .881 |
| Santiago Espinal | Blue Jays | 1745741 | .713 |
Runners-up: Andres Gimenez (CLE), Gleyber Torres (NYY), Trevor Story (BOS)
NL
| Player | Team | Votes | OPS |
| --- | --- | --- | --- |
| Ozzie Albies* | Braves | 1745859 | .694 |
| Jazz Chisholm Jr.* | Marlins | 1731805 | .860 |
Runners-up: Jeff McNeil (NYM), Gavin Lux (LAD), Nolan Gorman (STL)
Third base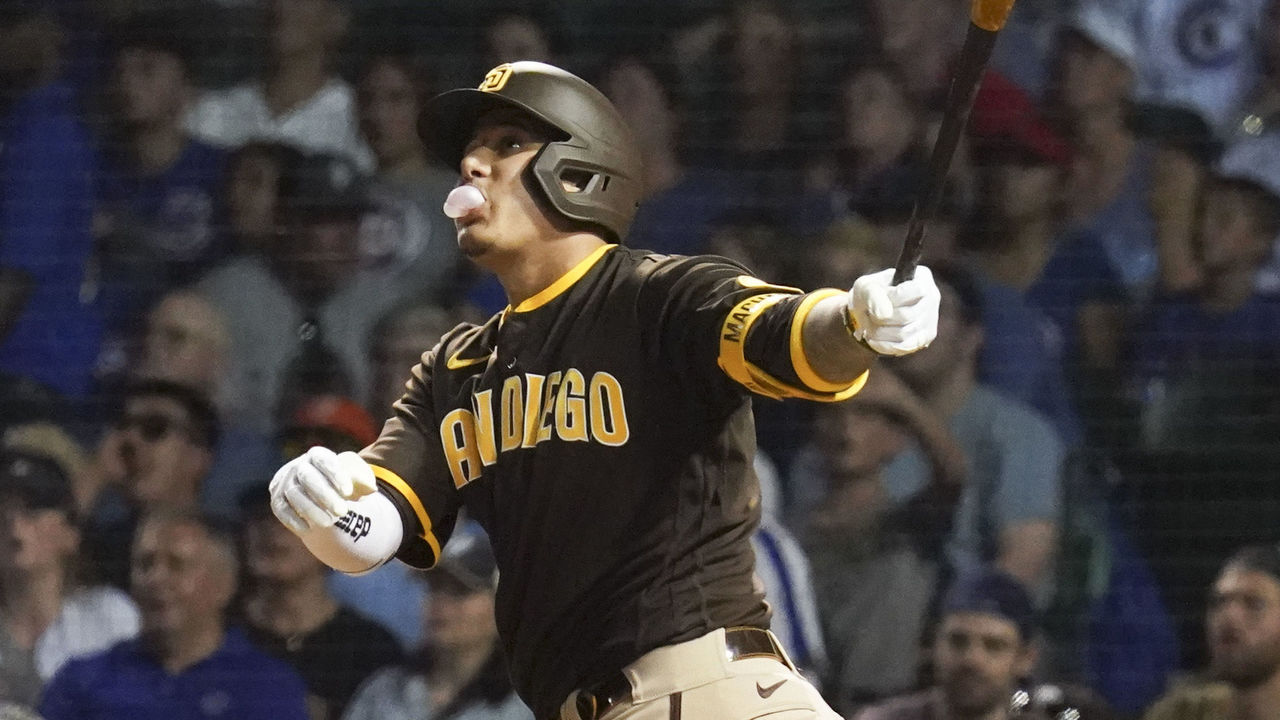 AL
| Player | Team | Votes | OPS |
| --- | --- | --- | --- |
| Jose Ramirez | Guardians | 1971688 | .982 |
| Rafael Devers | Red Sox | 1871493 | .979 |
Runners-up: Matt Chapman (TOR), DJ LeMahieu (NYY), Alex Bregman (HOU)
NL
| Player | Team | Votes | OPS |
| --- | --- | --- | --- |
| Manny Machado | Padres | 2381477 | .945 |
| Nolan Arenado | Cardinals | 1618392 | .835 |
Runners-up: Austin Riley (ATL), Justin Turner (LAD), Eduardo Escobar (NYM)
Shortstop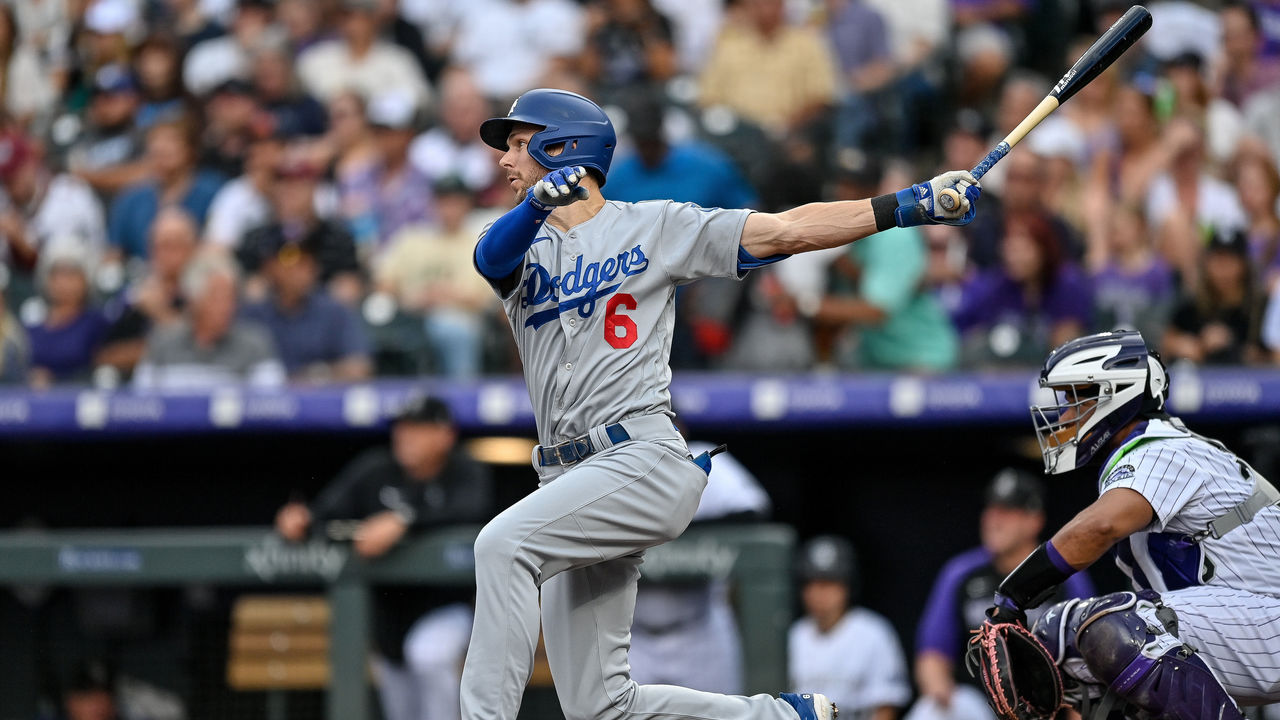 AL
| Player | Team | Votes | OPS |
| --- | --- | --- | --- |
| Bo Bichette | Blue Jays | 2030733 | .720 |
| Tim Anderson | White Sox | 1273947 | .837 |
Runners-up: Xander Bogaerts (BOS), Jeremy Pena (HOU), Isiah Kiner-Falefa (NYY)
NL
| Player | Team | Votes | OPS |
| --- | --- | --- | --- |
| Trea Turner | Dodgers | 2177710 | .849 |
| Dansby Swanson | Braves | 1985444 | .844 |
Runners-up: Francisco Lindor (NYM), Tommy Edman (STL), Fernando Tatis Jr.* (SD)
Outfield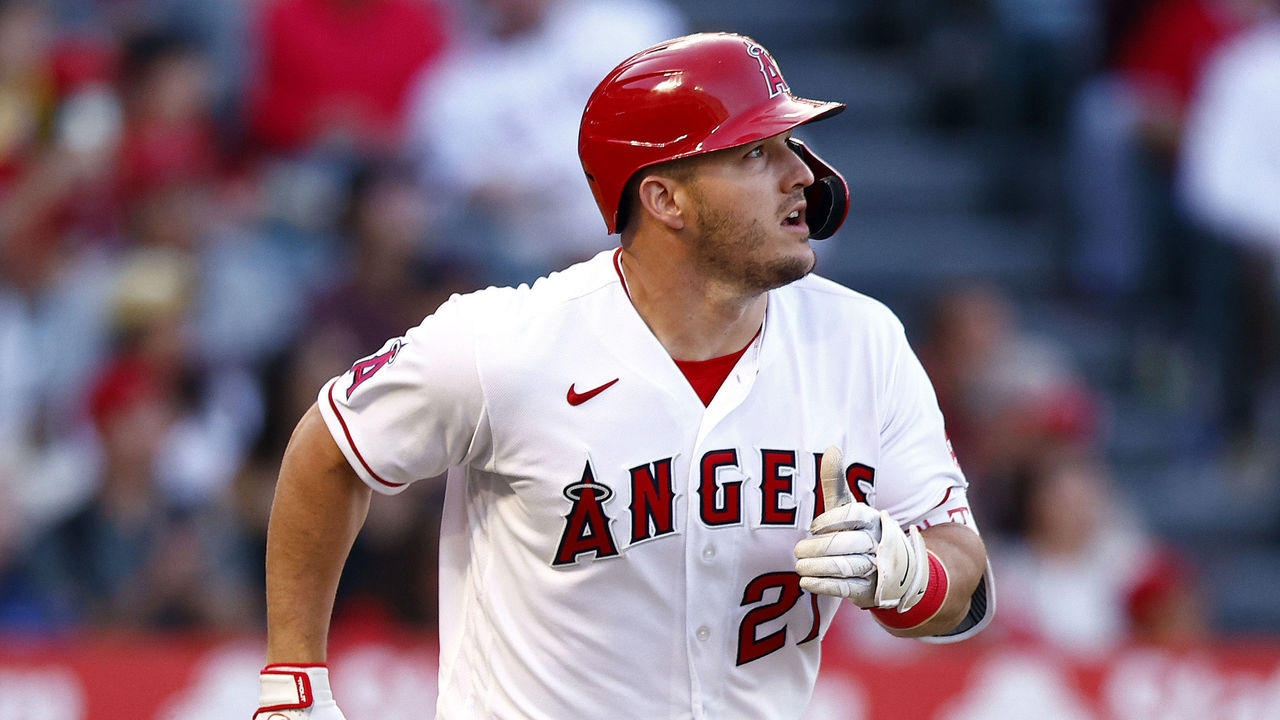 AL
| Player | Team | Votes | OPS |
| --- | --- | --- | --- |
| Aaron Judge | Yankees | 3762498 | 1.001 |
| Mike Trout | Angels | 3381758 | 1.037 |
| George Springer | Blue Jays | 1835729 | .831 |
| Giancarlo Stanton | Yankees | 1268284 | .856 |
| Lourdes Gurriel Jr. | Blue Jays | 1267586 | .750 |
NL
| Player | Team | Votes | OPS |
| --- | --- | --- | --- |
| Ronald Acuna Jr. | Braves | 3503188 | .828 |
| Mookie Betts* | Dodgers | 3479480 | .884 |
| Joc Pederson | Giants | 1824390 | .934 |
| Starling Marte | Mets | 1236390 | .769 |
| Adam Duvall | Braves | 1070869 | .628 |
Designated hitter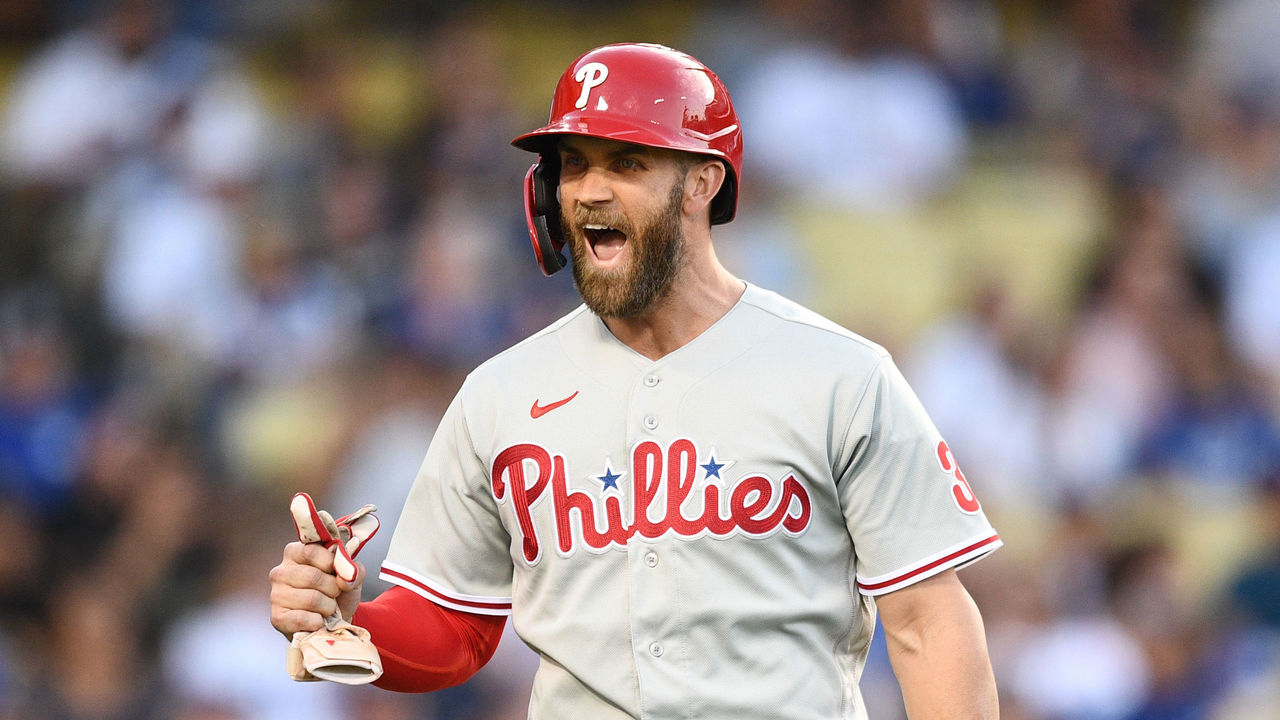 AL
| Player | Team | Votes | OPS |
| --- | --- | --- | --- |
| Yordan Alvarez | Astros | 2215456 | 1.070 |
| Shohei Ohtani | Angels | 1664012 | .855 |
Runners-up: Danny Jansen (TOR), J.D. Martinez (BOS), Miguel Cabrera (DET)
NL
| Player | Team | Votes | OPS |
| --- | --- | --- | --- |
| Bryce Harper* | Phillies | 2560099 | .985 |
| William Contreras | Braves | 1775703 | .899 |
Runners-up: Albert Pujols (STL), Max Muncy (LAD), J.D. Davis (NYM)