1 series to watch for every MLB team in 2020
Baseball is (almost) back, and the condensed MLB season is sure to bring added urgency to each series, as teams cannot afford to stumble for a moment. While not every club is suddenly a contender, there's still plenty of intrigue as to how it will all shake out.
Every fan base has something to look forward to. Here's a quick look at one series for each team to circle on the calendar.
Angels vs. Astros – July 31 to Aug. 2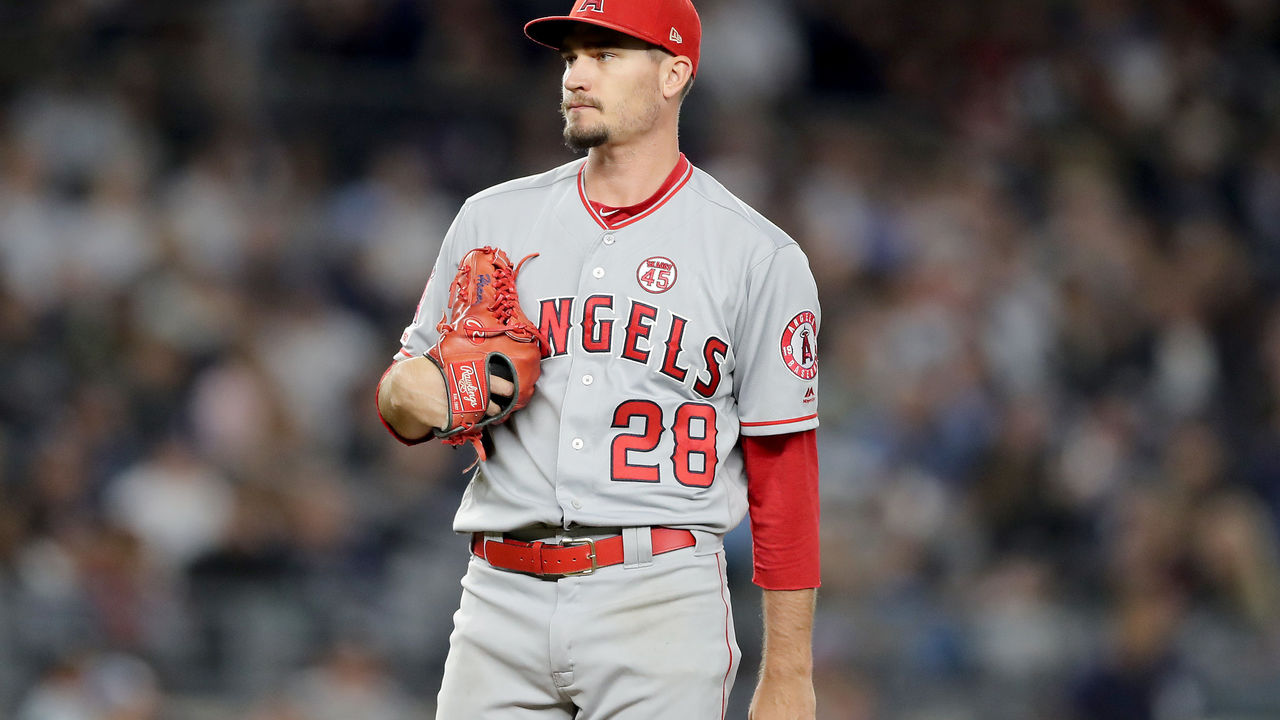 This three-game series marks the first time the two teams will face off since Andrew Heaney blasted the Astros in the offseason following the sign-stealing scandal. The left-hander could start against Houston in what should be a tense few contests. Both clubs also feature dynamic offenses, so there should be plenty of fireworks.
Astros vs. Dodgers – July 28-29
Mark your calendar and get your popcorn because this series will be must-watch TV. The two teams meet for the first time since the Astros defeated the Dodgers in seven games to win the 2017 World Series. Many now believe Los Angeles was robbed of a championship because Houston cheated. The Astros will have a chance to claim a moral victory, albeit in a small two-game matchup.
Athletics vs. Astros – Aug. 7-9
Mike Fiers will be the center of attention when the Athletics and Astros meet. The right-hander blew the whistle on Houston's sign-stealing scheme, and the series could provide drama with many of his former teammates in the opposing dugout. The two clubs are also seen as the favorites to win the AL West.
Braves vs. Nationals – Aug. 17-19
Atlanta will have a chance to test its mettle against the reigning World Series champions. The Braves look ready to make a run at a title after winning the NL East in two straight seasons, but, they'll need a healthy Freddie Freeman to do it. The All-Star first baseman is currently sidelined with COVID-19 and it's unknown when he might return.
Brewers vs. White Sox – Aug. 3-6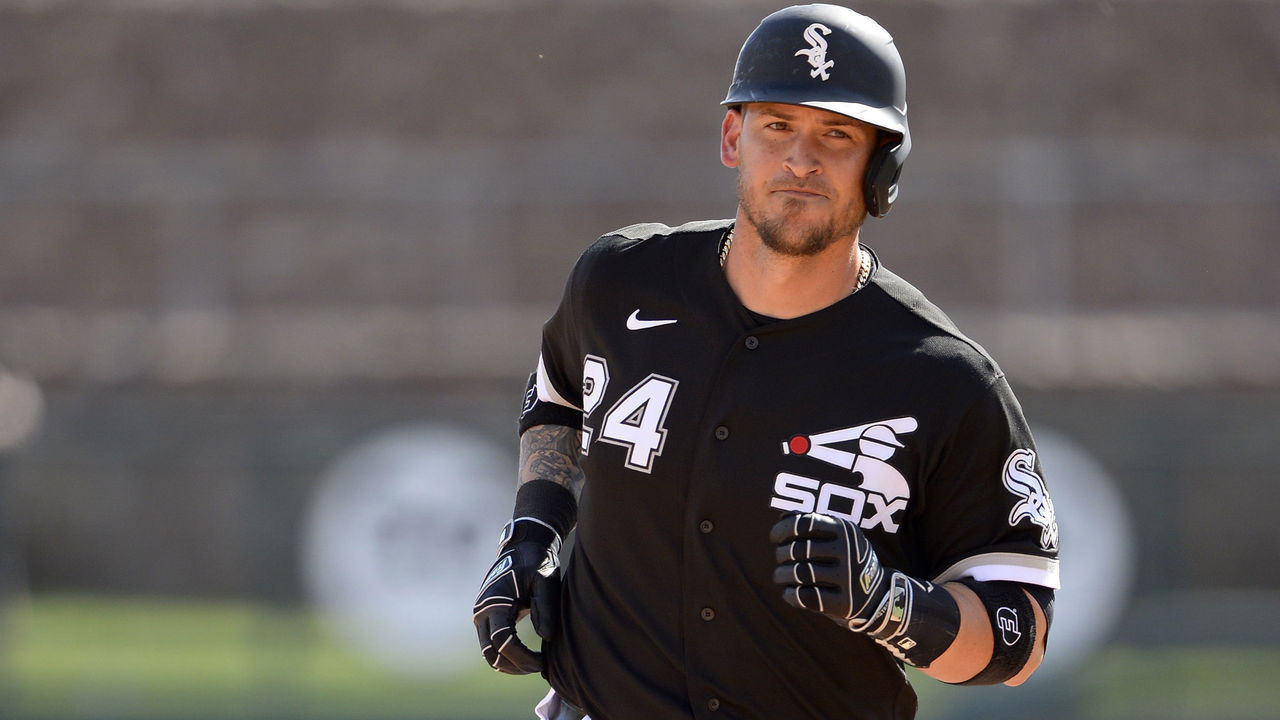 The Brew Crew will see some familiar faces when they head to the South Side for a four-game series. All-Star catcher Yasmani Grandal and lefty Gio Gonzalez are now members of the White Sox after helping Milwaukee reach the postseason in 2018 and 2019.
Blue Jays vs. Mets – Sept. 11-13
There are some fun narratives heading into this showdown between two talented squads. Mets right-hander Marcus Stroman could make his first start against his former team following a trade at last year's deadline. The series also pits 2019 Home Run Derby winner Pete Alonso against runner-up Vladimir Guerrero Jr.
Cardinals vs. White Sox – Aug. 13
If you build it, they will come – even during a pandemic. The Cardinals will meet the White Sox in MLB's Field of Dreams game in Dyersville, Iowa. The league is constructing a temporary ballpark at the site where the movie was filmed, but it's unclear if fans will be allowed to attend.
Cubs vs. Reds – July 27-30
The Cubs can start off on the right foot under new manager David Ross with a solid showing against the Reds to start the season. The two teams will be fighting each other for a division title after Cincinnati vastly improved during a tremendous offseason.
Diamondbacks vs. Giants – Aug. 21-23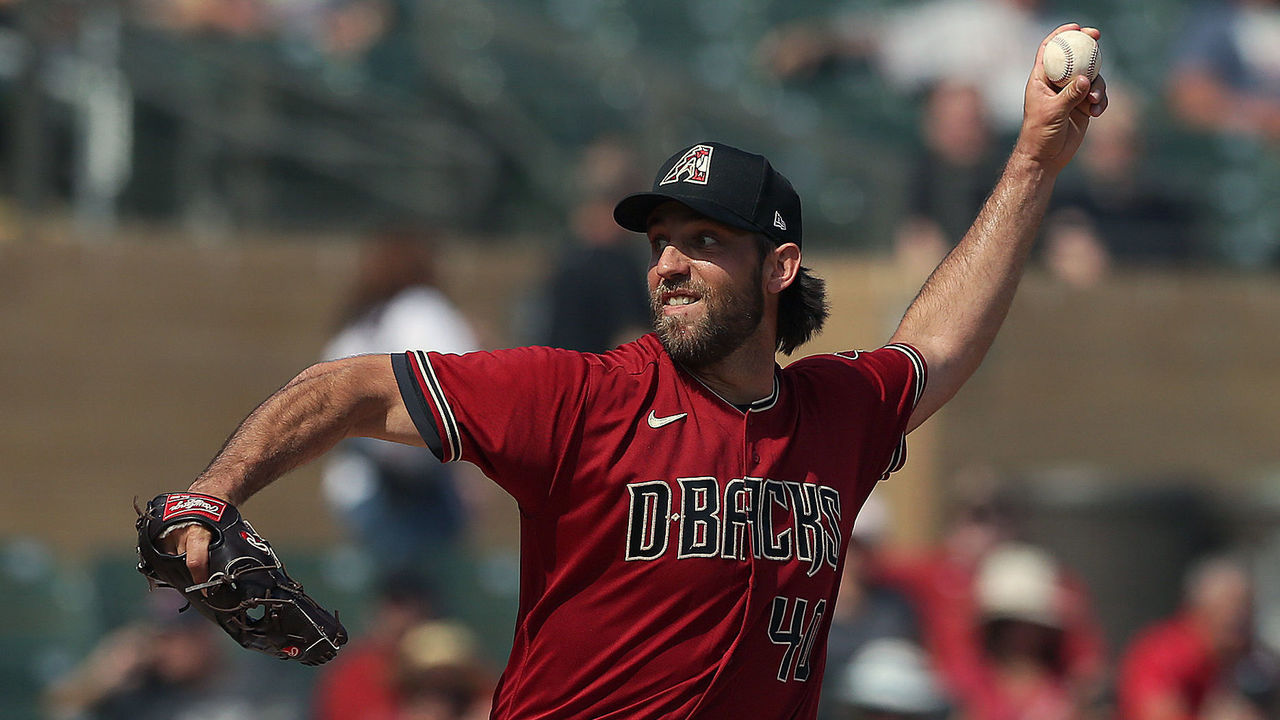 Madison Bumgarner spent 11 years with the San Francisco, which included three championships. The four-time All-Star is now a member of the D-Backs and will take on his former team for the first time in late August.
Dodgers vs. Astros – July 28-29
It's almost unfortunate that fighting is prohibited this season because the first Dodgers-Astros contest would have been a lock for a bench-clearing brawl. It's not hard to imagine that many Los Angeles players are still upset about what Houston did during the 2017 campaign.
Giants vs. Dodgers – July 23-26
The Giants kick off their season with a four-game series against the rival Dodgers. Veteran hurlers Jeff Samardzija and Johnny Cueto will go up against All-Stars Clayton Kershaw and Walker Buehler. The July 26 contest will be on Sunday Night Baseball.
Indians vs. Cubs – Aug. 11-12
The Indians haven't won a Fall Classic since 1948, and they'll be reminded of that fact when they play the Cubs in a rematch of the epic 2016 World Series. Chicago ended its 108-year title drought after defeating Cleveland in a wild seven-game series that went to extras in the do-or-die finale.
Marlins vs. Nationals – July 31 to Aug. 2
Miami will be in tough to make noise in an ultra-competitive division. However, the young Marlins will have a chance to see what they're made of with a showdown against the world champs.
Mariners vs. Angels – July 28-30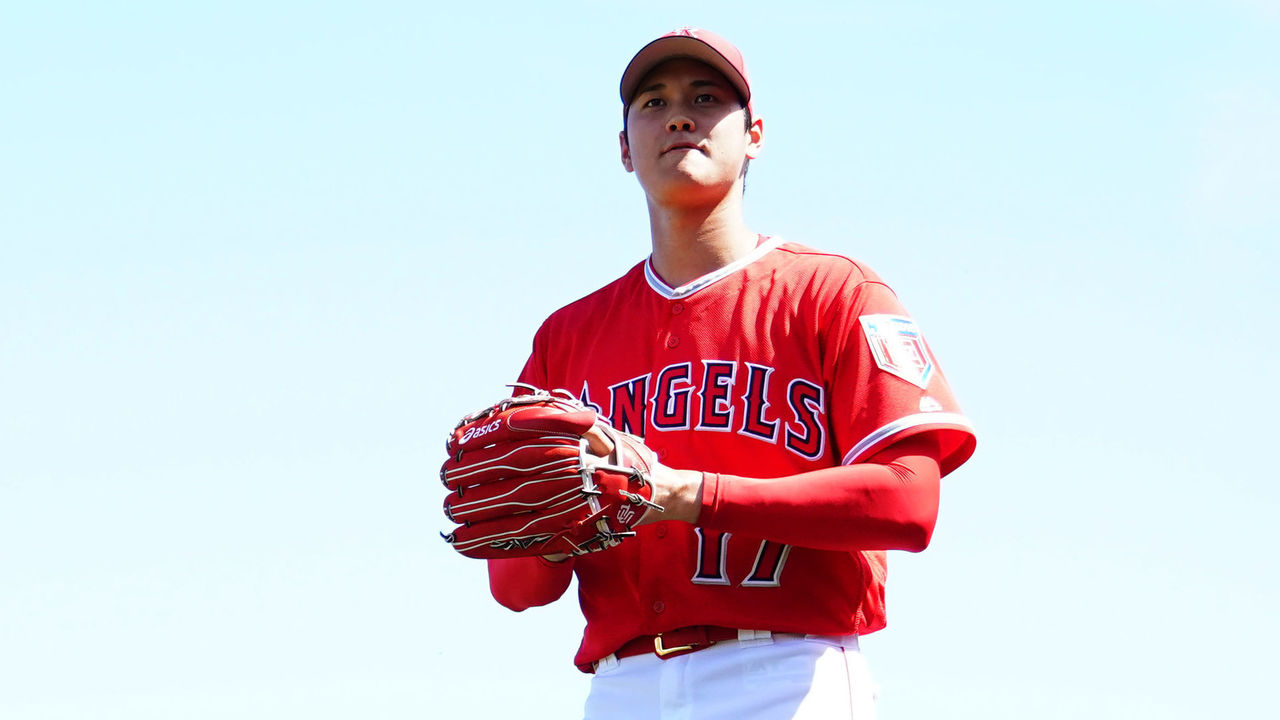 An intriguing pitching showdown between Japanese stars Yusei Kikuchi and Shohei Ohtani could be in the works. The latter has fully recovered from Tommy John surgery, while the former must prove that Seattle's $56-million investment wasn't a mistake.
Mets vs. Braves – July 24-26
The Mets are gunning for the Braves' division title and will get an early chance to show what kind of squad they have. Reigning two-time Cy Young winner Jacob deGrom will likely go up against Mike Soroka to start the series. The final game is scheduled to be the season's first Sunday Night Baseball broadcast.
Nationals vs. Yankees – July 23-26
Defending champs versus AL favorites – it's the perfect way to start the season as the Nats host the Yankees on Opening Day to set the tone for the rest of the schedule. Max Scherzer against Gerrit Cole could be an epic showdown.
Orioles vs. Yankees – Aug. 3-5
The Orioles were absolutely pummeled by Yankees bats throughout the 2019 season with Gleyber Torres alone hitting .394 with 13 home runs and 20 RBIs in 18 games. Baltimore is in a transition period, but Ryan Mountcastle, Austin Hays, and Keegan Akin could be added to the active squad at some point (though they weren't included in the initial player pool). If they aren't, at least we should be treated to some runs.
Padres vs. Angels – Sept. 2-3
Mike Trout doesn't get down to San Diego that often. He hasn't played at Petco Park since 2012 and that was a vastly different Padres team. With Fernando Tatis Jr., Chris Paddack, and Manny Machado in place – along with potential reinforcements from the system like MacKenzie Gore – Trout, assuming he decides to play this season, will have some fierce competition awaiting.
Phillies vs. Yankees – July 27-30
Andrew McCutchen calling out the Yankees' hair policy this week following his brief stint in pinstripes in 2018 adds another layer of intrigue to this matchup. Joe Girardi is also returning to the bench against his former squad. The four-game set will be Philly's first opportunity to prove it's ready to shake off the "pretender" label.
Pirates vs. Reds – Aug 13-16
This rivalry ramped up in 2019 when a nutty brawl erupted with Reds reliever Amir Garrett at the center. With social distancing rules in place and teams forced to exercise greater patience, will they be able to comply if tensions rise again?
Rangers vs. Rockies – July 24-27
The Rangers finally get to pop the champagne for Globe Life Field's grand opening. They'll face the Rockies, a team Texas has next to no history with. It's not ideal, but the opponent is secondary considering how this season has unfolded.
Rays vs. Braves – July 27-30
Here's a low-key preview of a potential World Series matchup. While Dodgers-Yankees is the betting favorite, the Rays and Braves certainly boast the talent to make noise. Tampa's depth and top-shelf pitching will look to keep Atlanta's impressive lineup in check.
Red Sox at Yankees – July 31 to Aug. 2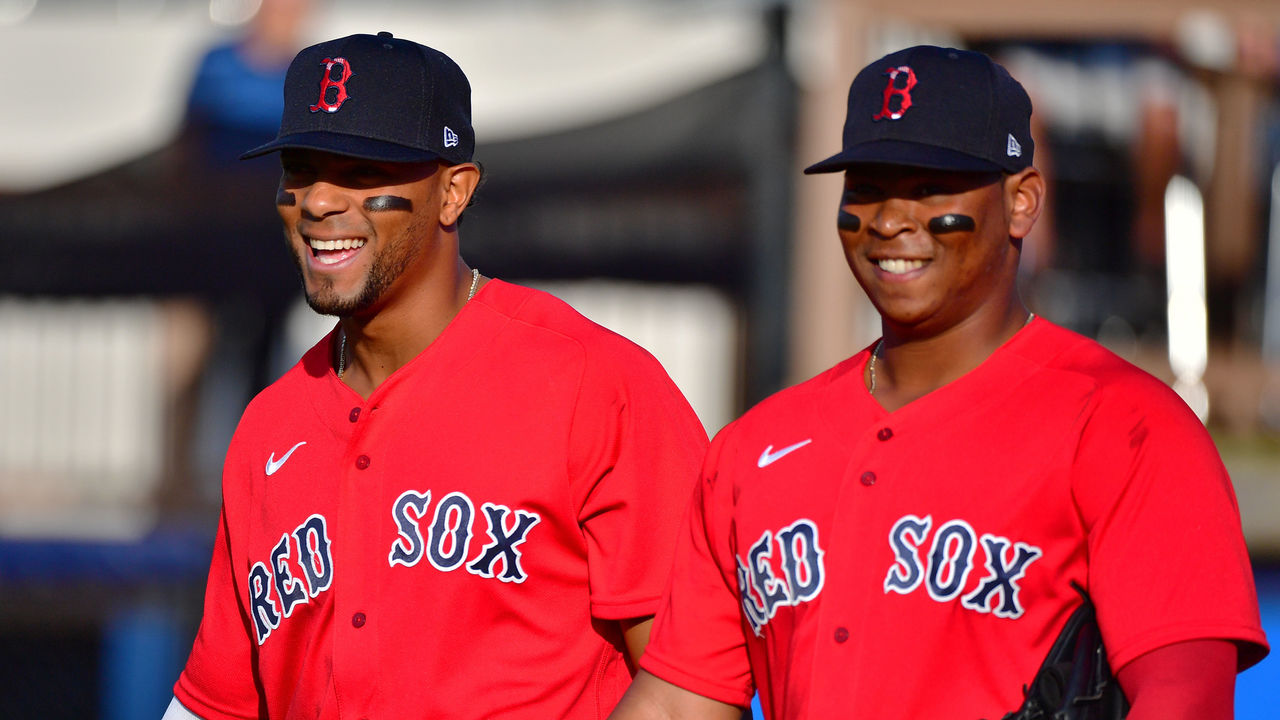 One of the most storied rivalries in professional sports will reignite at Yankee Stadium when the Red Sox come to town in the season's second week. Without Chris Sale (injury) or Mookie Betts (trade), the Red Sox appear to be going in a different direction, but Boston fans will never tire of booing the Bombers. But with Xander Bogaerts and Rafael Devers still kicking, it'd be foolish to write them off.
Reds vs. Indians – Aug. 3-6
This four-game Ohio-based set is a home-and-home split with the first two contests at Great American Ball Park in Cincinnati and the latter at Progressive Field in Cleveland. If the schedule works out the right way, Trevor Bauer could make his first appearance against his former club since being traded last summer.
Rockies vs. Angels – Sept. 11-13
Another Trout visiting party takes the cake. The Angels superstar hasn't appeared at Coors Field since playing a two-game set in 2018, and the possibility of seeing him crush 500-foot homers is too appealing to ignore. And it's a big deal for the Rockies to try and both neutralize and outperform the game's best player. Look for Nolan Arenado to put on a show.
Royals at Cardinals – Aug. 24-26
The two Missouri-based teams play six games against each other in 2020, but the Royals' road trip is of greater interest because it represents manager Mike Matheny's return to Busch Stadium where he spent parts of seven seasons as the Cardinals' skipper.
Tigers vs. Royals – July 27-30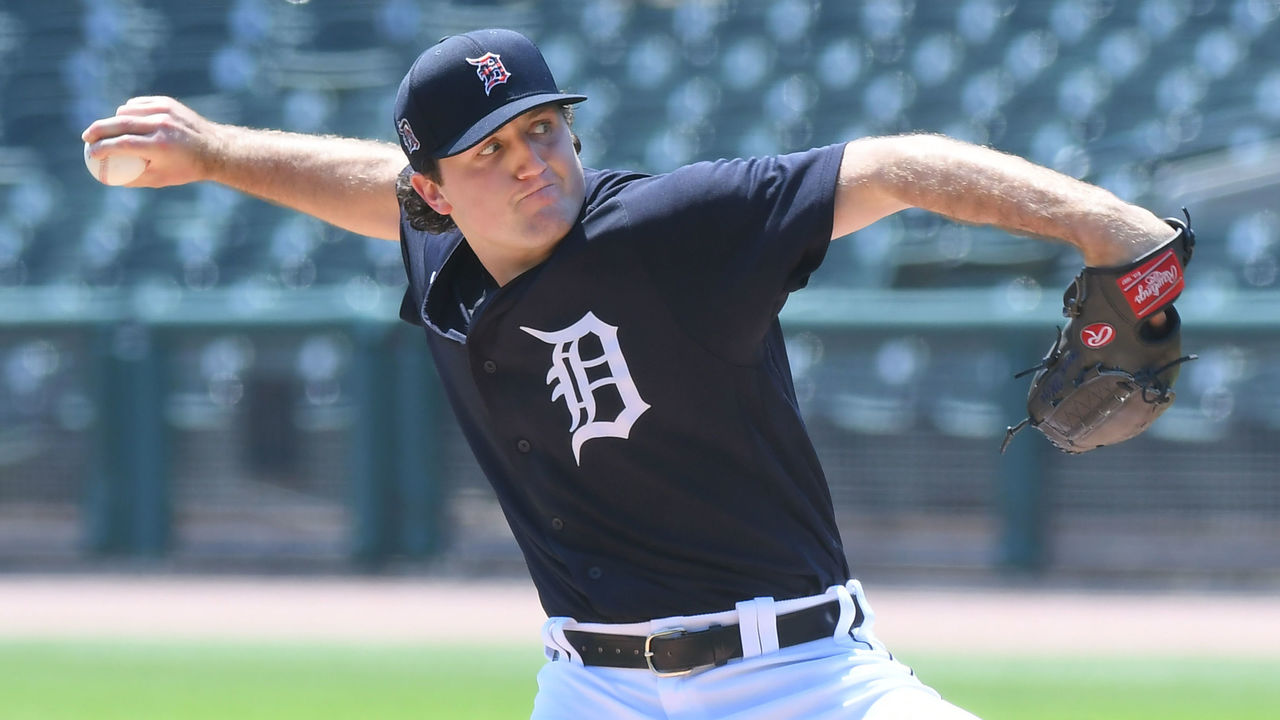 While it may feel like a race to the bottom in the AL Central, the Tigers host the Royals in their home opener as part of a four-game set at Comerica Park in late July. If the Tigers call upon top pitching prospect Casey Mize from the outset – or even Spencer Torkelson, perhaps? – this will be a great opportunity to see the future in the present.
Twins vs. Indians – Sept. 11-13
If Cleveland remains the Twins' top competitor for the AL Central crown, this three-game set could clarify the playoff picture. There's an interesting contrast between these teams' styles, as Minnesota boasts brute force (especially with Josh Donaldson now on the roster), while Cleveland relies more on finesse and top-shelf pitching.
White Sox vs. Twins – Sept. 14-17
By this point in the schedule, we'll have an idea of whether the White Sox are ready for prime time or simply pretenders with potential. A great task awaits in attempting to dethrone the reigning AL Central champs.
Yankees vs. Rays – Aug. 31 to Sept. 2
This will be the final regular-season matchup between the AL East's top dogs. Nearly a full month of games will follow, but this could represent a preview of what would surely be a thrilling postseason series.