1 prediction for each NL team in 2021
With spring training just around the corner, RunSportBet's MLB editors look into their crystal balls to make one prediction for each National League team for the 2021 season. Predictions for AL teams were published Tuesday.
Braves: Morton, Soroka guide Atlanta to 4th straight NL East title
Even if Marcell Ozuna doesn't re-sign, the Braves are poised to be a force to reckon with. With Charlie Morton and the expected return of blossoming ace Mike Soroka from injury, the pitching staff will be tough to beat, especially with Max Fried and Ian Anderson in tow plus Drew Smyly and Kyle Wright adding depth. Replacing Ozuna is the top priority, but Ronald Acuna Jr. and reigning NL MVP Freddie Freeman aren't going anywhere. It's the Braves' division to lose, and they won't.
Brewers: Yelich bounces back to win 2nd NL MVP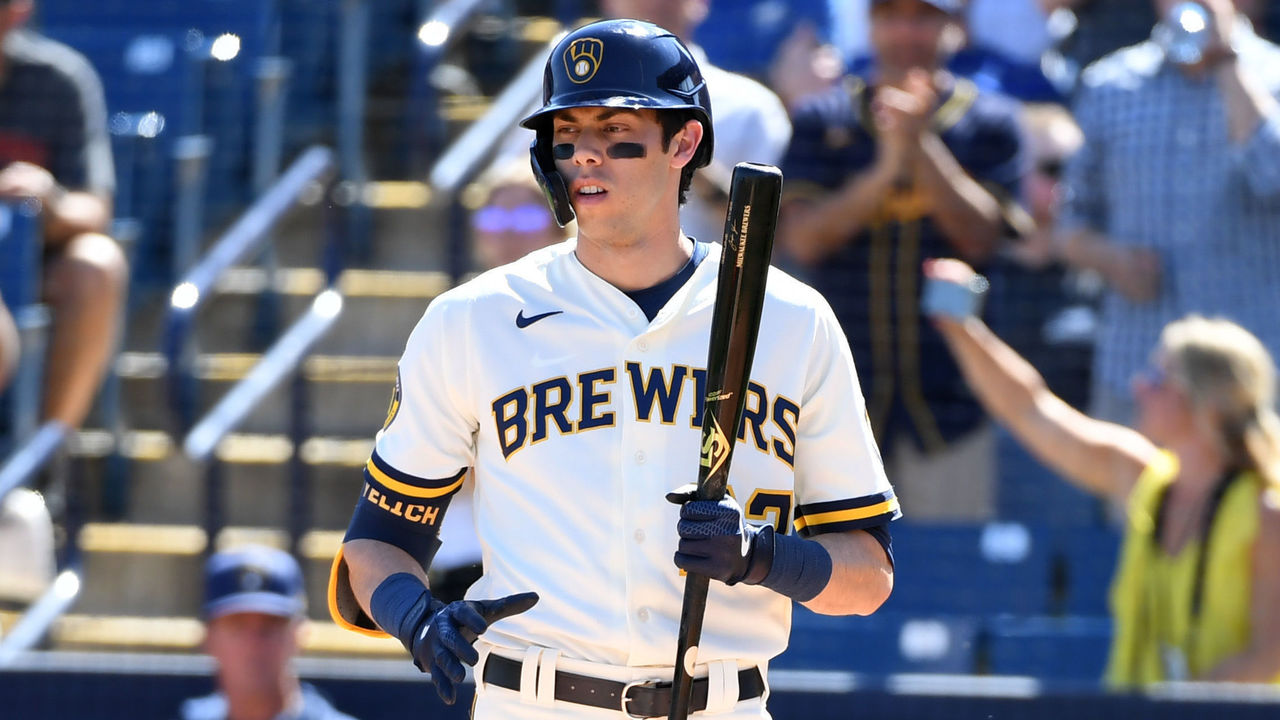 Following a forgettable 2020, Christian Yelich returns to form en route to NL MVP honors. The 2018 MVP and 2019 runner-up came back from a fractured right kneecap and struggled through a career-worst campaign after signing a $188.5-million extension. While it's undetermined why Yelich's numbers (.205 batting average, 30.8 K%, 112 wRC+) dropped so significantly, the 29-year-old had a hard time effectively making contact when he got pitches to hit, as outlined by Tony Wolfe of FanGraphs. With his knee in tip-top shape, a little less new-contract pressure, and a change in approach, Yelich and the Brewers reap the rewards once again.
Cardinals: Miss playoffs after standing pat in free agency
This is not the time for half measures or, in the Cardinals' case, no measures. Since trading for All-Star first baseman Paul Goldschmidt in December 2018 – and ultimately extending him through 2024 – what meaningful moves has this team made? Yes, St. Louis got into the postseason in 2020, but that was largely due to the expanded playoff format. A lack of urgency and a seeming disinterest in doing literally anything of note will be the Cardinals' undoing, and they won't play a single game in October.
Cubs: Win division after holding onto core pieces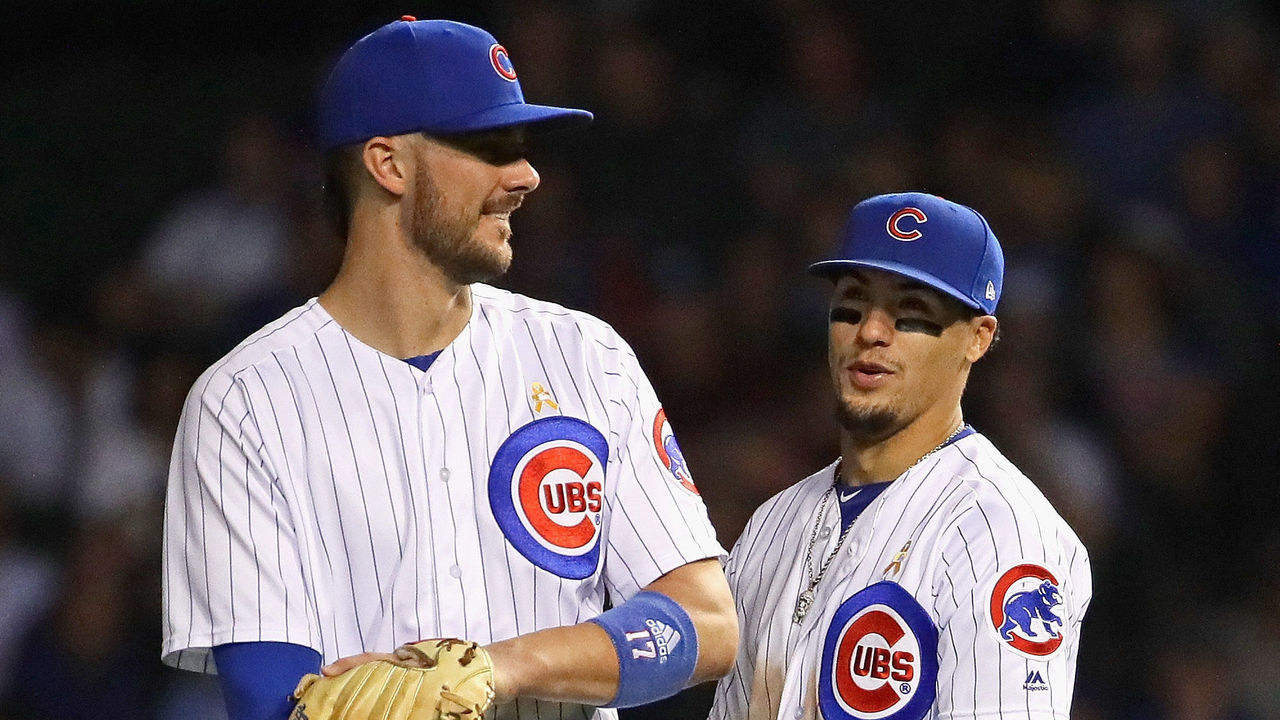 The Cubs' cynical goal this offseason was to shed payroll, and they accomplished that by dumping Yu Darvish for an underwhelming return. Still, the offensive core is good enough to compete in the Central – provided they don't blow it all up. Yes, the rotation is spotty behind Kyle Hendricks and Zach Davies, but Chicago can find free-agent options that won't be anywhere near as pricey as Darvish.
Diamondbacks: Gallen is NL Cy Young finalist
The "underrated" label will finally unglue itself from Zac Gallen's name in 2021 after the D-Backs right-hander finishes among the top vote-getters for the Cy Young Award. During his first two seasons in the big leagues, Gallen quietly became a rising pitching star. He authored the fourth-best ERA among NL starters with 150 innings pitched, averaged more than 10.5 K/9, and owns a better FIP than Aaron Nola and Patrick Corbin. He will fix the one flaw in his game (walks), thus launching him into the realm of the NL's pitching elite.
Dodgers: Replace Turner by trading for Arenado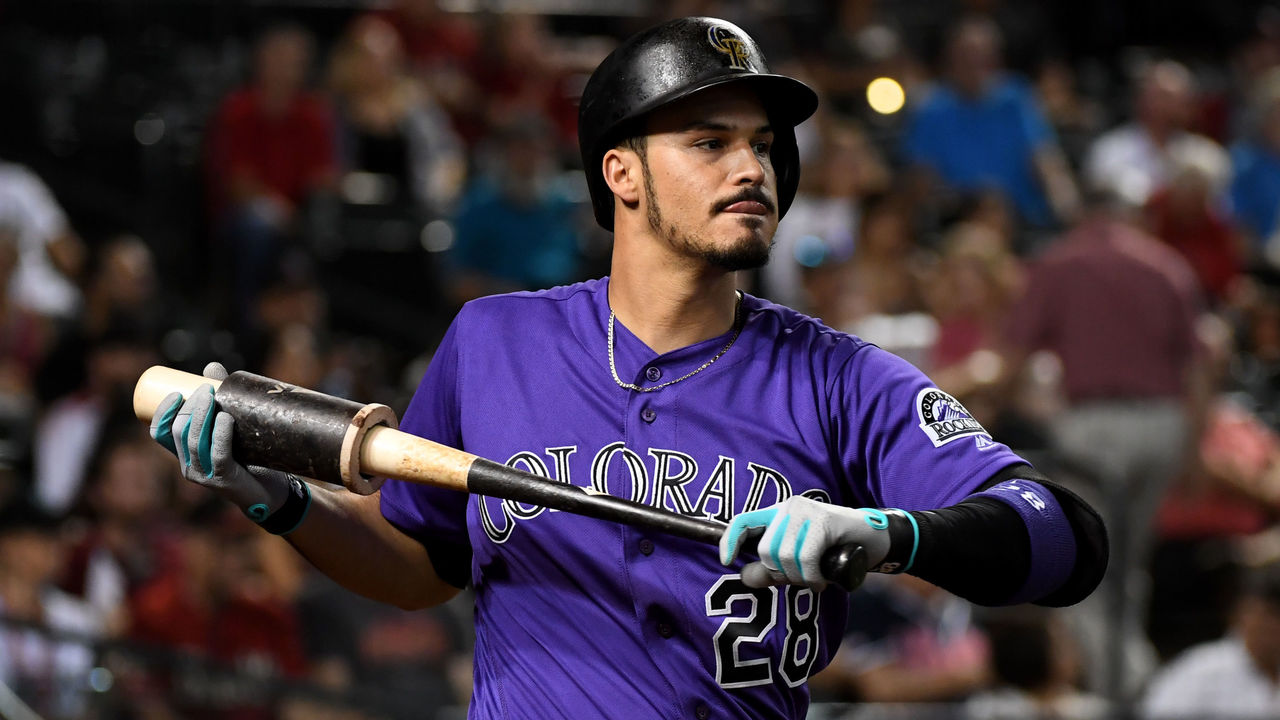 The defending champs don't have many areas of need, but third base is a question mark with Justin Turner hitting free agency. What better way to fill the void than by acquiring a player who has won a Gold Glove in all eight seasons he's been in the majors? The Rockies have been reluctant to deal within the division, but the Dodgers' stacked system will likely yield the best possible return for Colorado's slugging star third baseman.
Giants: Become surprise buyers at deadline
With the Padres' improvements and the Dodgers' continued existence, the Giants look like the clear No. 3 in the West. But don't be shocked when a surprisingly competitive team seeks to buy in July without sacrificing any of its most promising prospects (Marco Luciano, Joey Bart, Hunter Bishop). Ideally, San Francisco lands a player or two with multiple years of team control remaining rather than settling for a rental.
Marlins: Step back after promising 2020 season
The Marlins made a surprising playoff appearance last season, including a series win over the Cubs, but things won't go as well in 2021. The Fish will finish under 83 wins (their 2020 win total adjusted to a 162-game season) despite a full year of Starling Marte and Sixto Sanchez. A tough schedule, including 42 combined games against the Dodgers, Rays, Braves, Padres, and Yankees, puts a serious dent in Miami's win column, but so does statistical regression from Miguel Rojas, Jon Berti, and Pablo Lopez, who massively outperformed their 2020 Steamer projections.
Mets: Big-ticket purchases pay off with postseason berth
It's been slow going since Steve Cohen bought the team, but free agency has operated at a snail's pace across the board. Ultimately, the Mets will make a couple big splashes beyond James McCann. It remains to be seen whether that means signing both Trevor Bauer and George Springer, but whatever the Mets do will be enough to snag them a wild-card spot out of the East.
Nationals: Bell leads NL in HRs after trade from Pirates
Even amid Josh Bell's struggles last summer, his contact numbers were encouraging. His average exit velocity of 91.7 mph was only slightly down from 2019 (92.4). And while his barrel % dropped significantly from 12 to 8.6, the latter was still the second-highest mark of his career. With a better lineup around him, especially if he hits behind Juan Soto, expect him to see better pitches and slug his way to a significant rebound.
Padres: Snell goes distance in NLCS clincher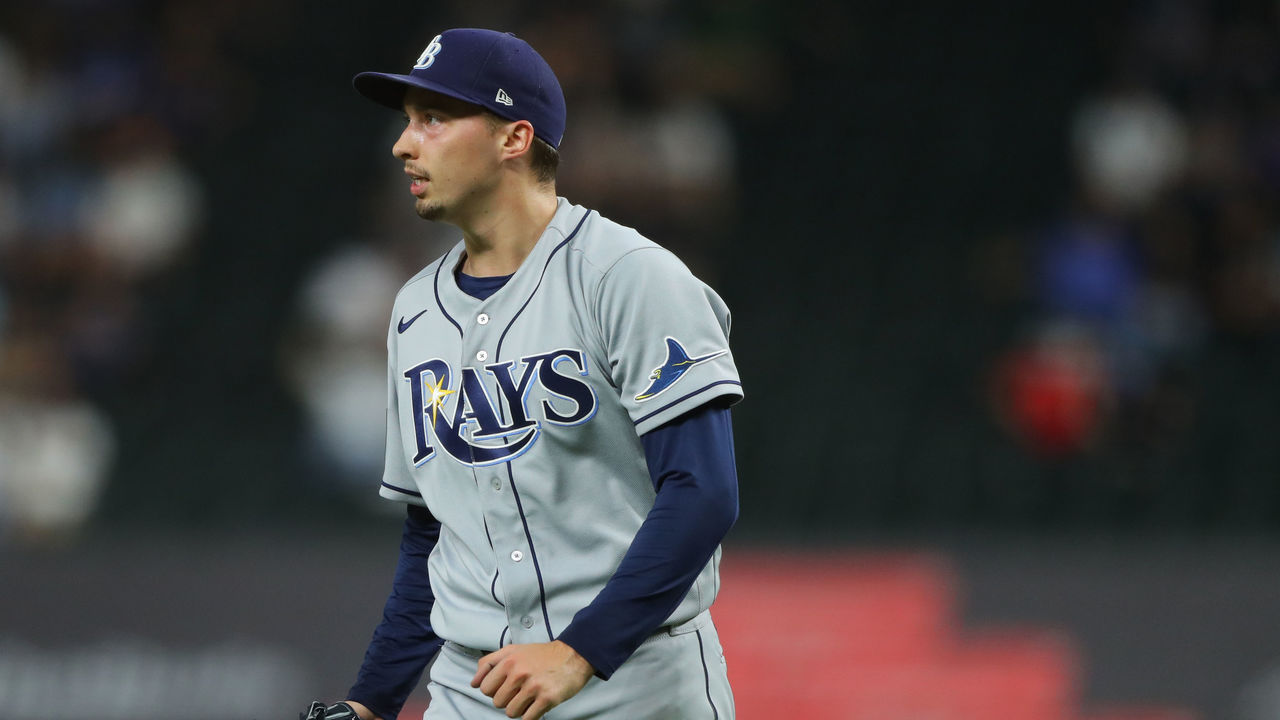 A year after being yanked from Game 6 of the World Series after throwing a nearly spotless 5 1/3 innings, Blake Snell gets a longer leash, and it pays off. With the Padres one win away from their first trip to the Fall Classic since 1998, the former AL Cy Young winner gets the start and pitches a full nine innings to seal the deal. Sure, complete games are rare nowadays, and Snell hasn't thrown one in his five-year career – but that was with the algorithm-over-everything Rays.
Phillies: Disgruntled Harper asks for trade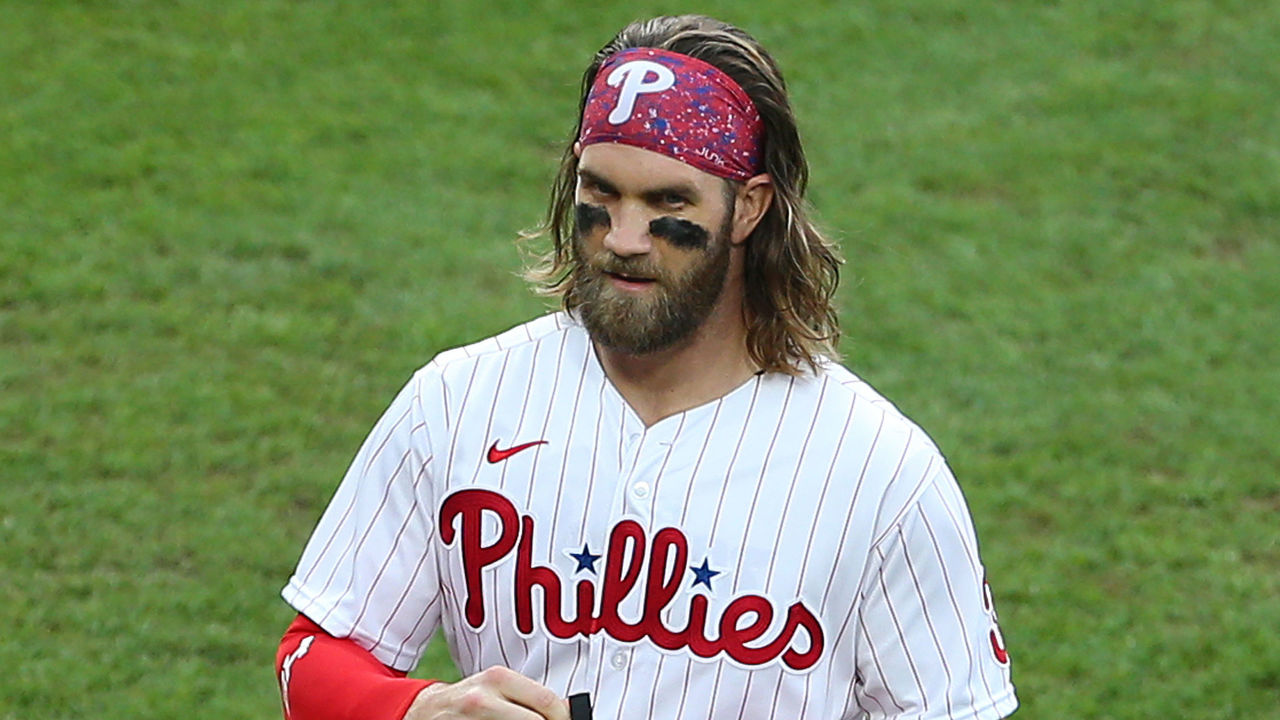 When Bryce Harper signed with the Phillies, it looked like he wanted to be a part of the organization for the rest of his career. He changes his mind halfway through the 2021 season. The six-time All-Star demands a trade as the Phillies struggle to stay relevant without J.T. Realmuto in the lineup after the catcher signs elsewhere in the winter. Dave Dombrowski's front office extinguishes the Harper fire as best as it can, but the former MVP's discontent carries into the offseason, creating a contentious relationship between Philadelphia and its star player.
Pirates: Hayes wins NL Rookie of the Year
2021 will be glum for the Pirates and their fans, but thanks to Ke'Bryan Hayes, it won't be a complete disaster. The 23-year-old third baseman finished sixth in NL Rookie of the Year voting last season and will maintain his rookie status. That's fantastic news for Pittsburgh after the former first-round pick shredded opposing pitching to the tune of a .376/.442/.682 slash line, with 14 of his 32 hits going for extra bases. Add his sparkling defense into the mix and the award is all his.
Reds: Continue blowing up roster after poor start
Cincinnati looked to be on the verge of a new era of contention in 2020 after a busy offseason. Well, Trevor Bauer is gone, the Reds already traded closer Raisel Iglesias, and they're reportedly shopping Sonny Gray, Luis Castillo, and pretty much everyone else on the roster. Reversing course after such an unusual year seems like a waste. The Reds could easily resist the urge to tear things down to the studs, but the front office will use a rough start to the season to justify hitting fast-forward on that process, much to the chagrin of the franchise's fans.
Rockies: Trade Story at deadline after he rejects extension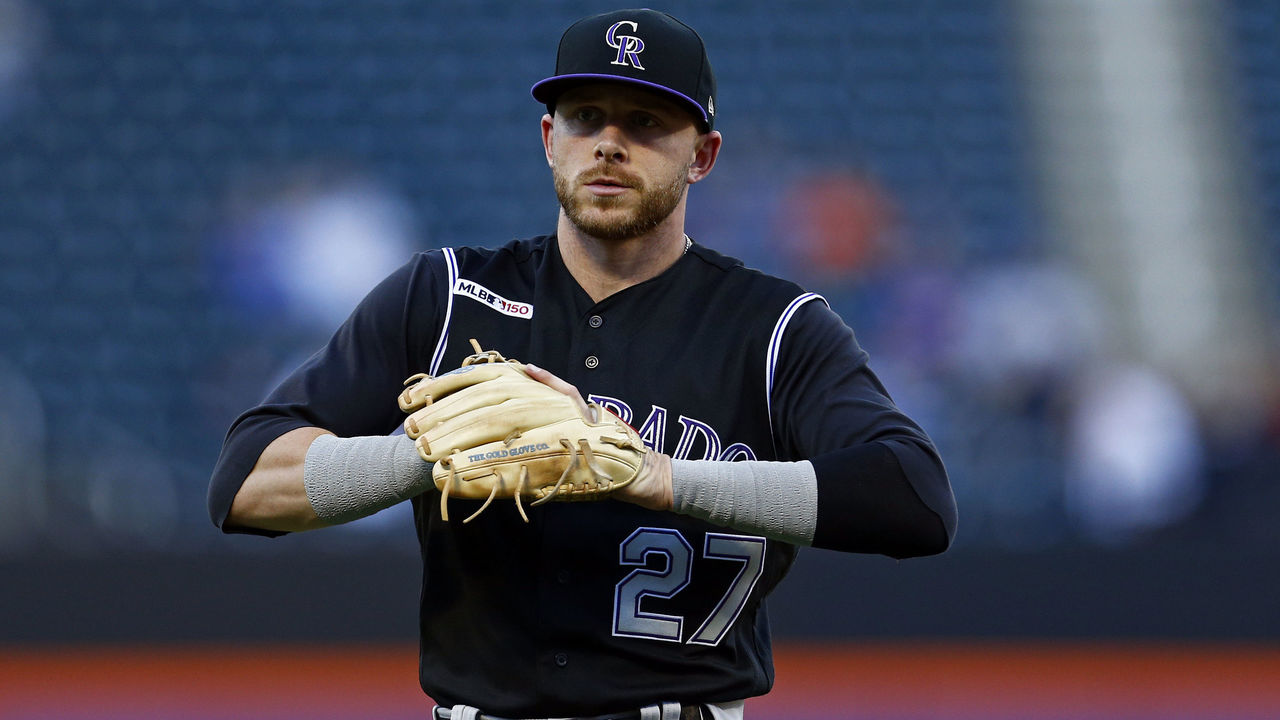 When the Rockies ultimately acquiesce and send Arenado to the Dodgers, then shift their focus to keeping All-Star shortstop Trevor Story, they're in for a rude awakening. The Rockies don't look like serious contenders and he will potentially be the best shortstop on the open market next offseason. Instead, the Rockies will ship Story to a contender in July after he rejects extension overtures, and Colorado will fully embrace another rebuild.